Onsen In Ikeda Spa Singapore
I developed a love for onsens when I lived in Hokkaido, Japan for a year. As you probably already know, winter lasts for a long time there. Besides an electric blanket, frequent trips to the onsen helped me get through the 5-month-long winter.
Since moving back, it never crossed my mind to soak in a tub of hot water. However, Ikeda Spa invited me to try their new Champagne Retreat spa recently.
Nestled in the 5th storey carpark of The Central at Clarke Quay, Ikeda Spa is one of Singapore's first Japanese-inspired spas.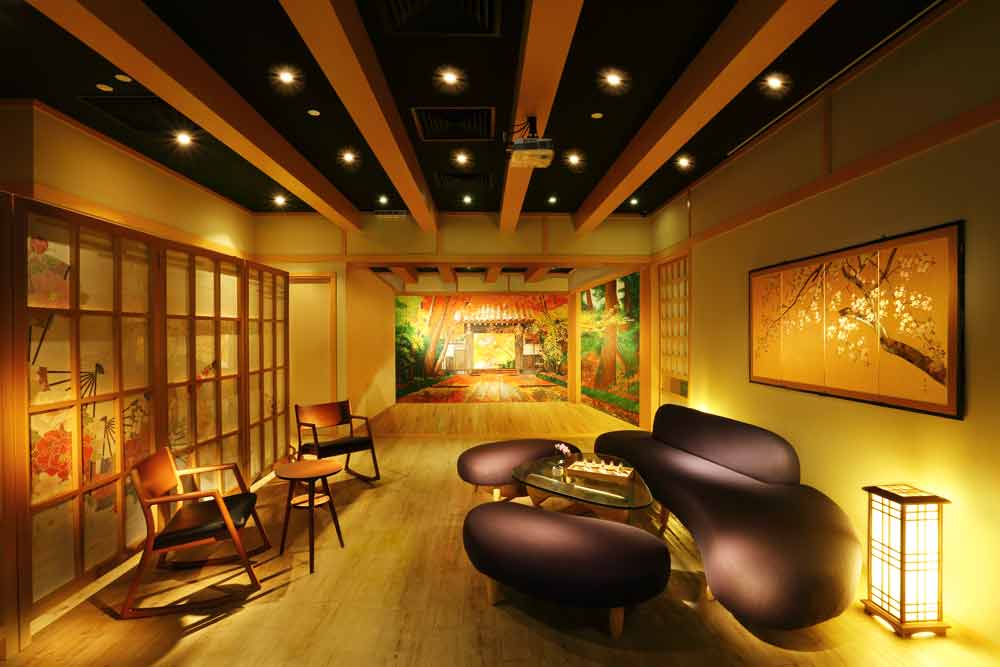 I was served some hot tea at the waiting area which looked like an autumn scene in Kyoto, and it immediately made me feel relaxed. The staff conducted a health survey and asked which part of my body I would like the massage therapist to focus on. Afterwhich, I changed into a yukata and was led to the onsen.
Onsen etiquette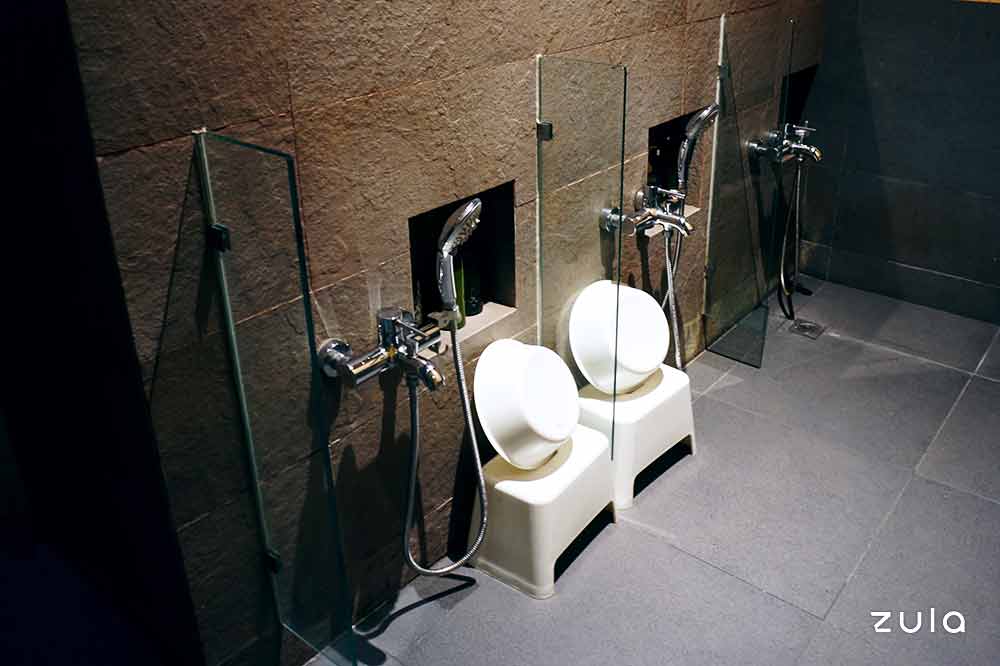 Upon entering the onsen, a familiar sight greeted me—low showers with a plastic chair and tub.
In Japanese onsens, one should always shower before entering the main onsen pool. You can shower at the designated area like the one pictured above, or by using a scoop to pour the hot water over yourself first.
You should always be naked in an onsen. In Japan, you will regularly see users with a small towel, which is not meant to go underwater. In the outdoor pools, you can dip the towel in the hot water and place it over your head if the winter air feels too chilly.
Getting into the onsen water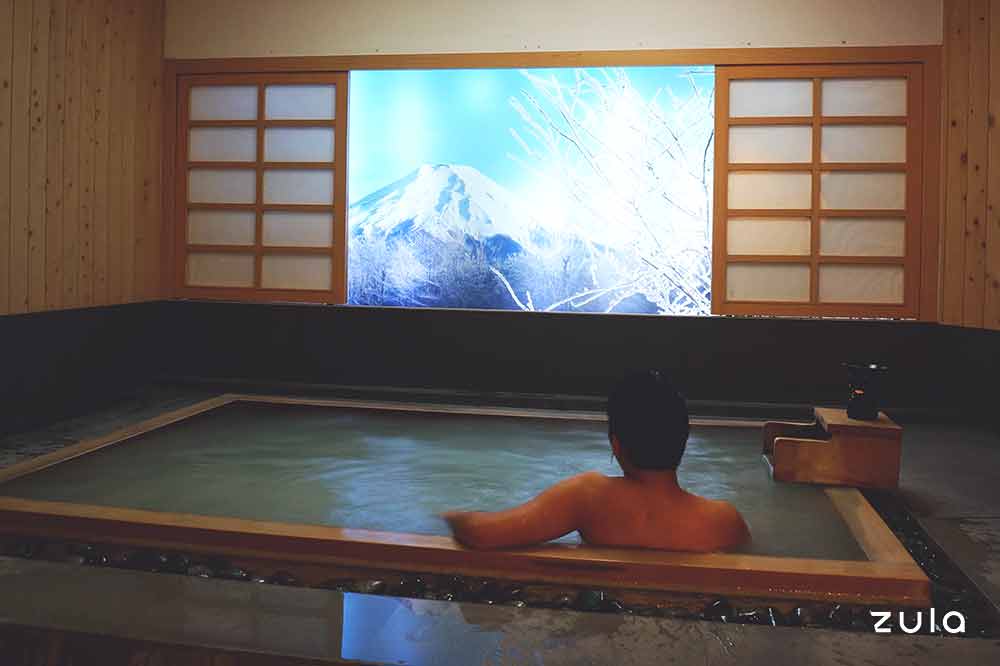 The moment I hopped into the onsen, I felt my stress melt away like butter in piping hot coffee. One might wonder why the water looks soapy and not clear, that is because the water is infused with onsen minerals from Japan and cypress wood oil that has antibacterial and antifungal properties.
As I sat in the hot water, I was immediately brought back to my Saturdays in Hokkaido, enjoying an evening at a public bathhouse. The cypress wood aroma and sound of splashing water made me forget that I am living in fast-paced Singapore. I was delighted that even the ceiling was outfitted to look like it was winter outside the room.
One thing I forgot is that because of the high temperature, you tend to become thirsty. Thankfully, the people at Ikeda Spa were thoughtful to include a water dispenser so I could quench my thirst without leaving the onsen in my birthday suit.
I later learnt that the bath minerals are from Noboribetsu, one of Japan's most popular onsen towns in Hokkaido. Fun fact: the entire town smells like sulphur due to the volcanic activity.
Champagne massage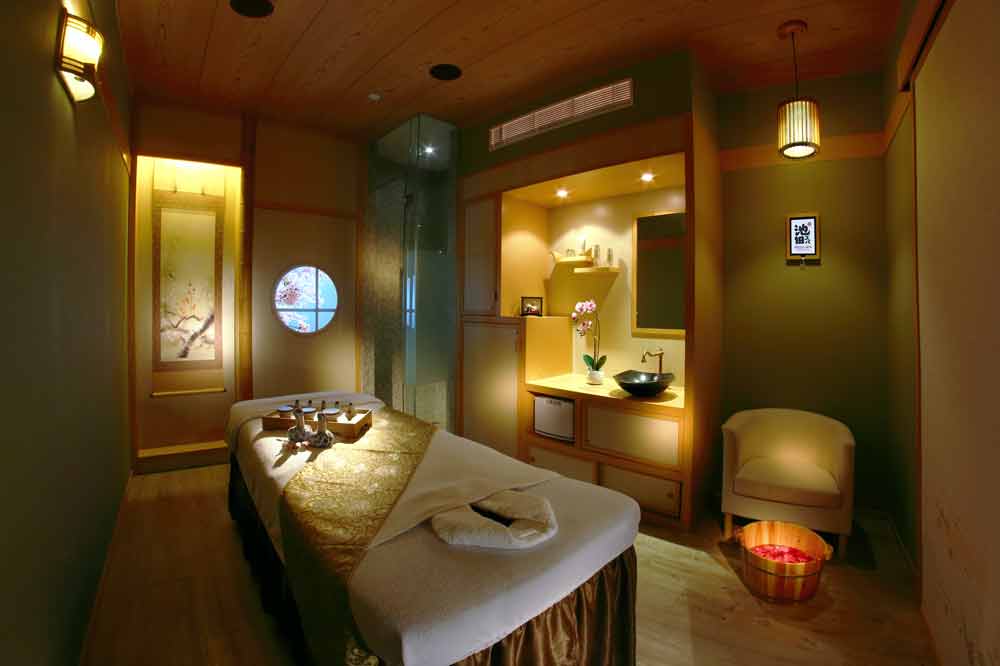 After cleaning up, I got comfortable in a cosy zen-inspired private room. The massage therapist entered with a candle bursting with the fragrance of bubbly champagne.
She was going to use the candle on me and I was extremely curious, wondering if the wax was going to burn her hands. She allowed me to touch the candle and it just felt like warm butter. I was told the candle contained gold flakes, Champagne essences and moisturising oils, very fancy!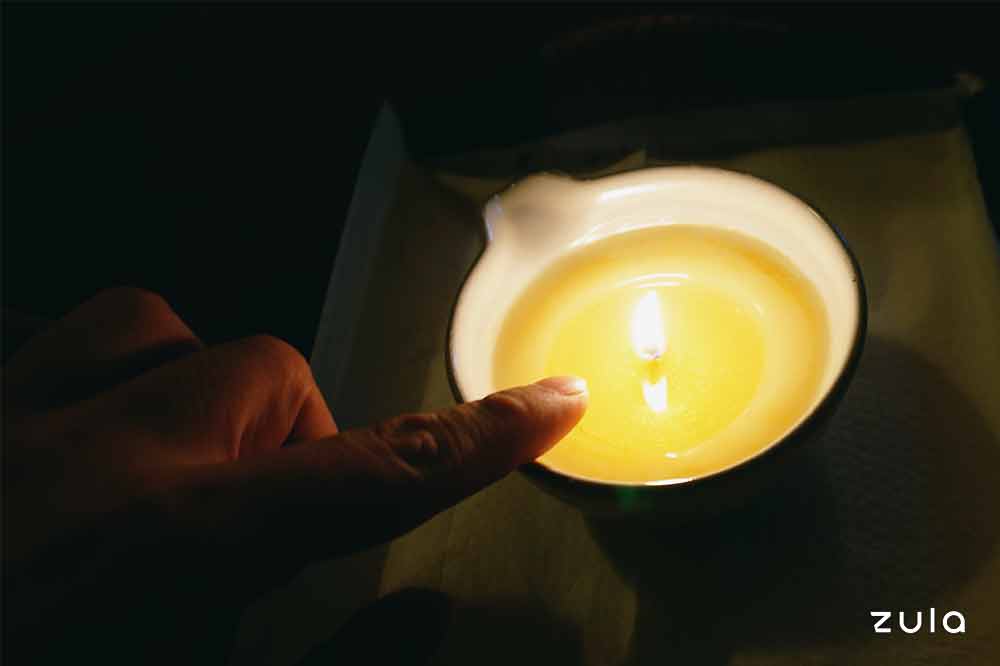 Shortly after her skilled fingers worked on my back, the knots in my muscles began to show up. She used a combination of Swedish and deep-tissue techniques to knead and work through my muscles, occasionally pouring the warm wax on me.
Even though her touch was strong, I probably would have fallen asleep if I didn't have insomnia. That was the most relaxed I felt the entire week.
Using both broad and detailed strokes, she loosened my aching back. She would crack my toes, feet and fingers skillfully and boy, did that feel good.
My favourite part was when she gave me a belly rub with the warm wax; my inner cat purred. The massage lasted for 90 minutes but it felt like 45.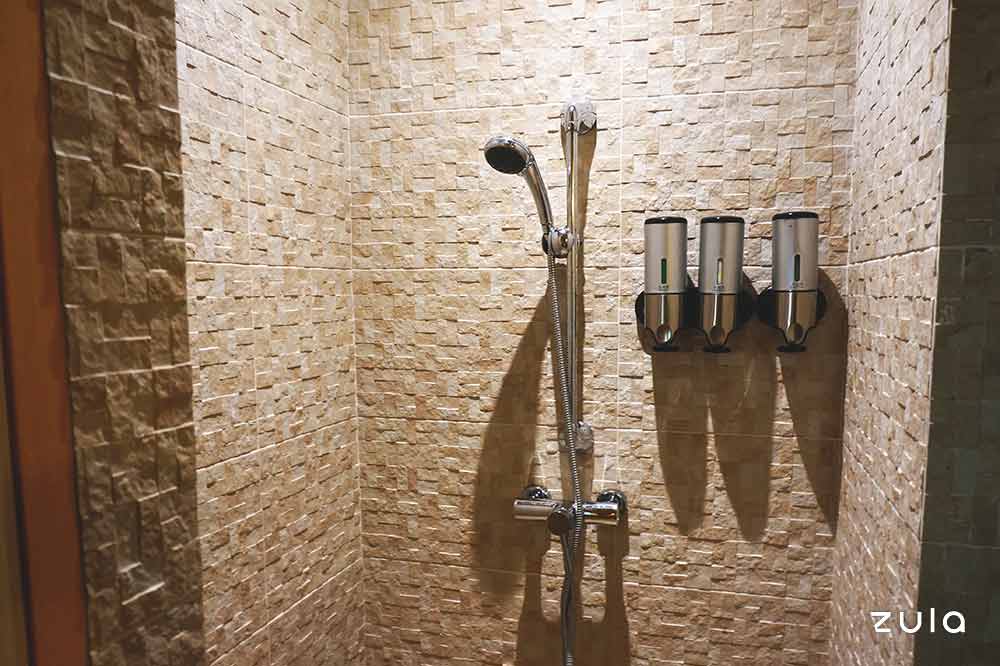 When she finished, she brought me a fresh towel in case I wanted to shower. Can you believe they even have a shower in the room? I would have stayed overnight if they allowed.
I was careful not to scrub too hard because I wanted the fragrance to linger on me. I wanted to keep smelling like strawberry Champagne that Paris Hilton would pop on her birthday.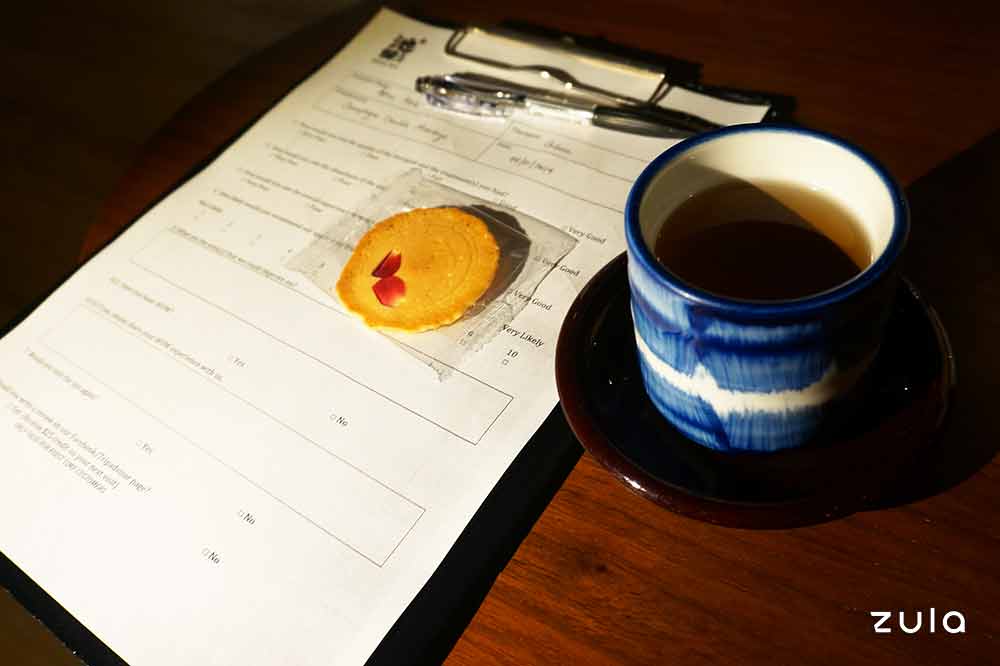 When I finished, I got served another cup of tea and a Japanese snack, a beautiful end to a soothing afternoon at the spa. The whole experience felt like I hopped onto a plane back to Hokkaido. The best part is I didn't have to worry about slipping on ice on my way back!
Ikeda Spa's Japanese Onsen In Singapore
Ikeda Spa's Champagne Retreat package is available at its Clarke Quay outlet until 28 February. It costs $238 for a 30-minute dip in their Hinoki Onsen and a 90-minute Gold Champagne Candle Massage.
Ikeda Spa Prestige
Address: 6 Eu Tong Sen Street, #05-22, Clarke Quay Central, S059817
Directions: Head to the 5th floor carpark at Central and look for Ikeda Spa
Also read:
Cover image: Source