Japan IPL Express 10th Anniversary 
I'm all for normalising hairy pits, but NGL, maintaining my unruly body hair has always been a chore for me, especially when it comes to my underarms. I would always find myself shaving constantly so I could achieve the baby-smooth feel but with little to no results. 
If you have body hair concerns like me, rest assured as Japan IPL Express is offering 150 free shots for their hair removal and skin solution treatments – worth $360 – in celebration of their 10th anniversary. 
Additionally, you'll have a chance to participate in a sure-win lucky draw with prizes like 1000 shots, $1000 cash or an iPad Air, receive a limited edition merch and enjoy exciting promo deals during their 10th Anniversary ― Free IPL Weekend.
Japan IPL Express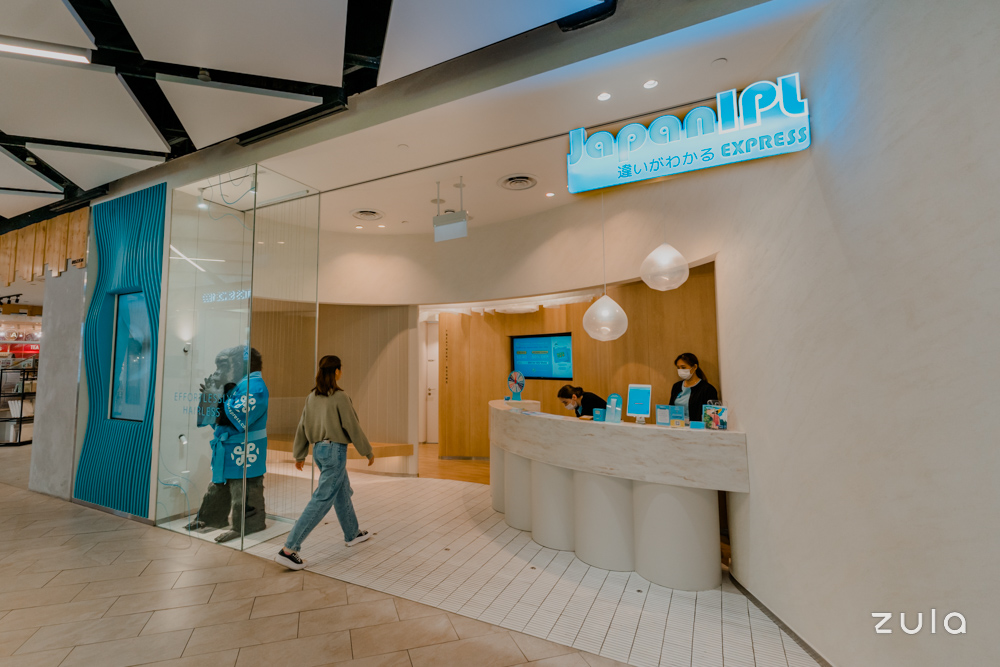 ICYMI, Japan IPL Express is a homegrown unisex IPL salon that was the OG to operate on a no-package and no-appointment basis. They are the first to use Japanese patented technology, so you know where the good stuff comes from.
With 10 years of being everyone's go-to for IPL treatments, aka the self-proclaimed G.O.A.T, they strive to provide the best services for their customers with their transparent and honest nature.
Furthermore, they don't employ hard selling tactics either. According to their reviews, their customers are satisfied with their IPL journey being a "fuss-free experience" with their "professional service" and "friendly staff". You can be assured that you are getting "The Best Shxt" with them, in line with their branding.
I had always wondered what it was like to try out IPL treatments. Luckily for me, I got the opportunity to experience Japan IPL Express's hair removal treatment for the first time, and this is how it went.
10th Anniversary – Free IPL Weekend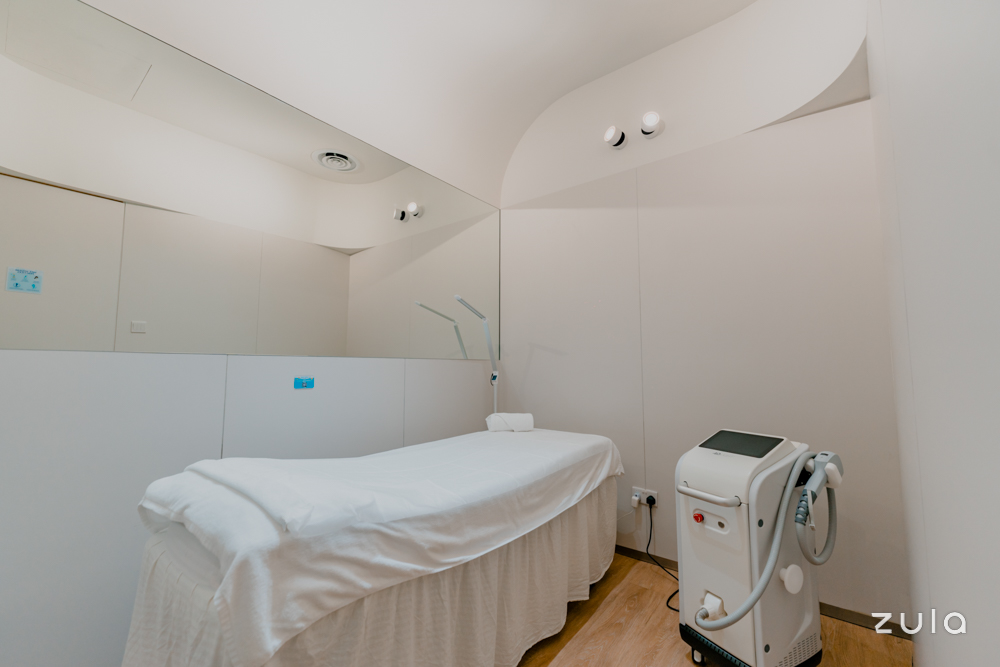 I have never undergone an IPL treatment before, so going for one was slightly nerve-wracking for me. When I first entered the space, I was really impressed by their bright interior and welcoming ambiance.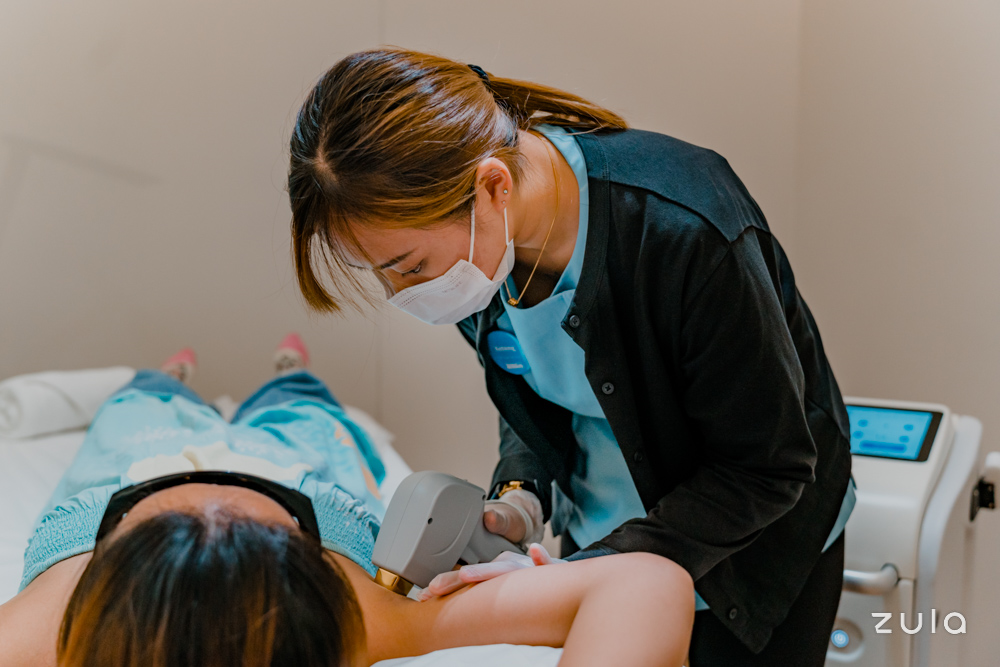 As a girl who sticks to shaving, it's only natural to be afraid that the IPL treatment would be painful. However, I was pleasantly surprised when I was greeted with small flashes of warmth and experienced no pain at all. 
Plus, their new machine features an in-built cooling tip. Customers can have a soothing and refreshing sensation during their free treatment.
I found myself almost falling asleep during the whole process, bonus points for the super comfortable bed. The entire treatment was completed in around 10 to 15 minutes. For both of my underarms, I used 55 Shots. 
Overall, it was a pleasant introduction that will definitely make me consider going for more IPL treatments in the future.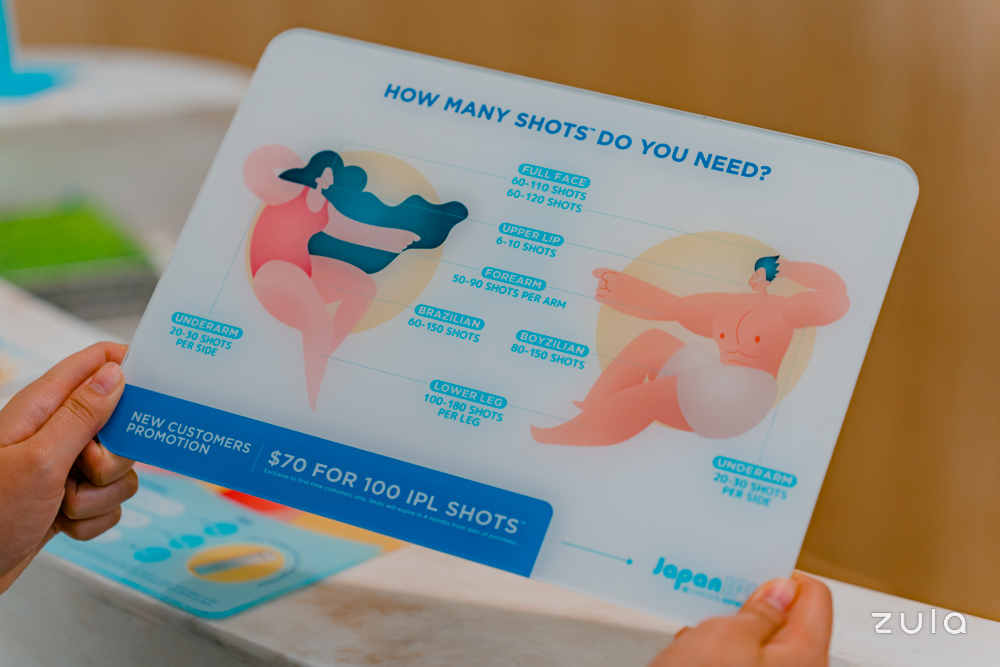 On 9 & 10 September 2023, Japan IPL Express will be offering 150 free shots across their 14 outlets on our island. Customers can experience their hair removal and skin solution treatment for free, on any area excluding their Brazilian, Boyzilian, and Full Facial treatments.
FYI, 9 September is exclusively for their existing customers while 10 September is open to all new and existing customers. Best part is that there are no obligations or purchases required to experience this special deal.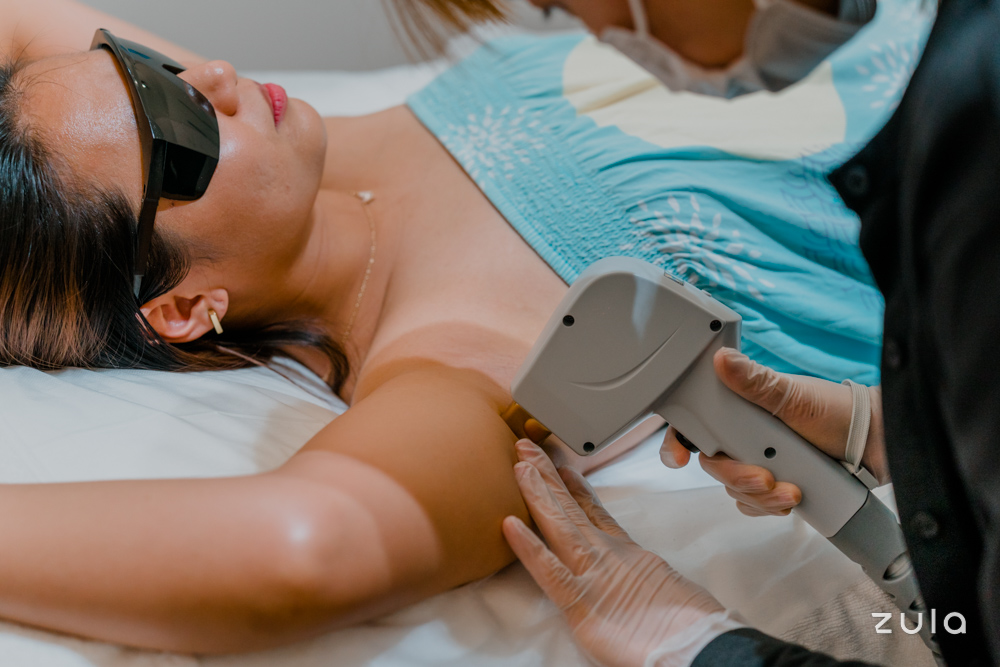 To experience their Free IPL Weekend, all you have to do is take a queue number at any of their 14 outlets between 10.30am and 9pm. Registration will stop at 8.30pm, or even earlier if the outlet reaches maximum queue capacity.
You can also quote <IPLWKN23 TSL 20> to redeem an additional 20 shots on any of the event days for your next IPL session ― yes, please.
Win prizes up to $1,000, free merch and discount products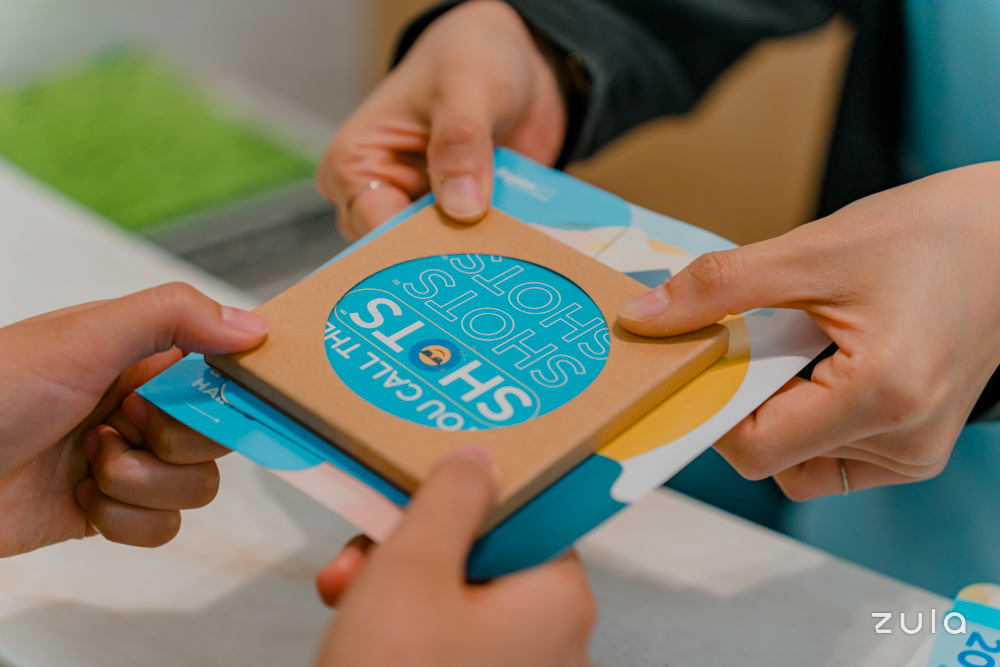 That's not the end of your Free IPL Weekend experience. After completing your complimentary treatment, you are entitled to a limited edition merch while stocks last, a sure-win lucky draw of free shots, or the chance to win prizes such as an iPad Mini, spa vouchers, or $1,000 cash.
Furthermore, you can purchase their Perfect 10 promo ($10 for 20 shots) after completing your free treatment, with a maximum of 5 purchases per customer and subject to GST. You can also take advantage of their special sale on in-house products such as the skinbooster and extra care wipes at a discounted price.
BTW, keep your eyes peeled for Harry, the iconic mascot of Japan IPL Express, in various malls such as Bedok Mall, PLQ Mall, Waterway Point, AMK Hub, Northpoint City, and JEM from 2 to 3 September 2023. In doing so, you can stand a chance to win an extra 1000 shots, worth $1,200.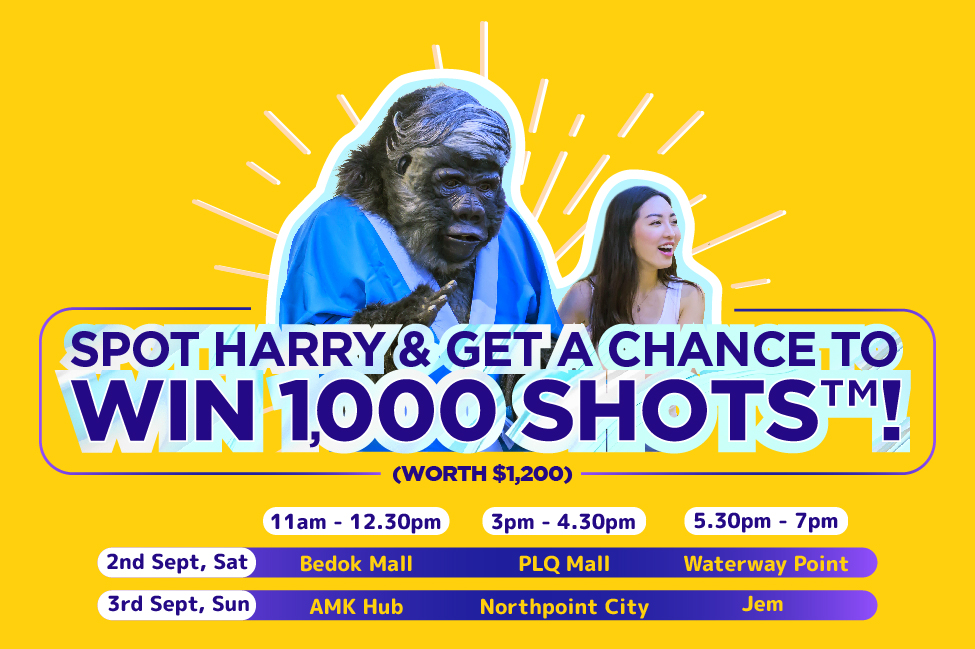 Enjoy Free Self-Care Sessions With Japan IPL Express' 10th Anniversary Free IPL Weekend In September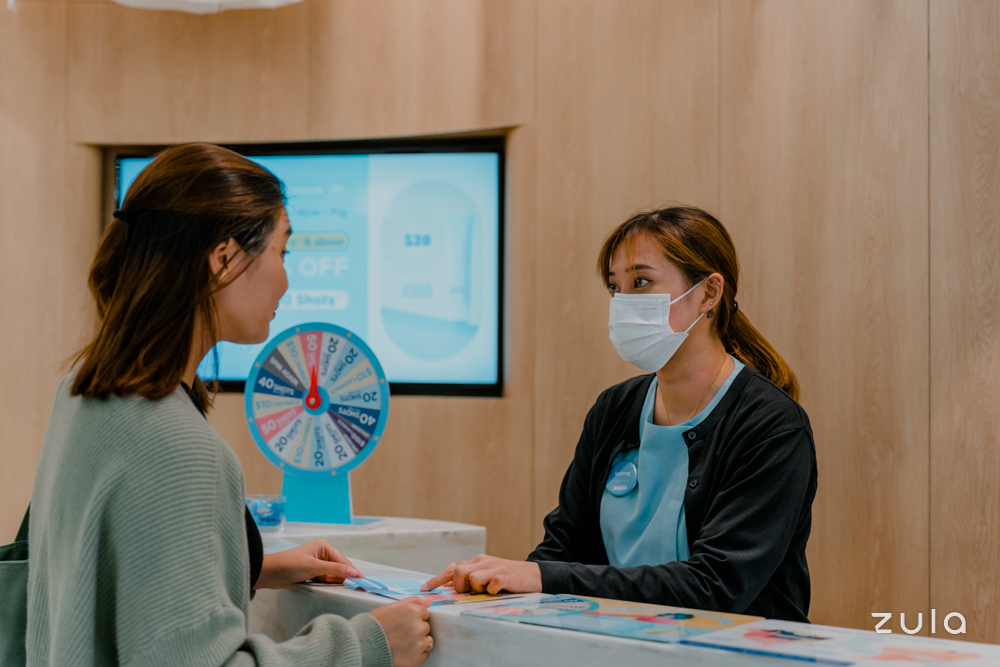 Searching for a more permanent solution to your body hair woes doesn't have to be hard when you call your shots with Japan IPL Express. With their Free IPL Weekend, this can be your first step in introducing IPL treatments into your self-care routine. You can check out their IG page for more exciting updates.
This post was brought to you by Japan IPL Express.
Photography by Chan Huiwen.
Also read:
20 Best Beauty Products From Sephora That Girls Swear By, Including TikTok-Viral Makeup & Skincare