Mandy Chan, Co-Founder of Bow's Quiver bag
At the age of 19, most Junior College (JC) graduates would be biting their nails wondering if their A-level scores could clinch them a place in a local University of their choice. But for Mandy Chan, graduating from Victoria JC meant taking a gap year to pursue her startup dream.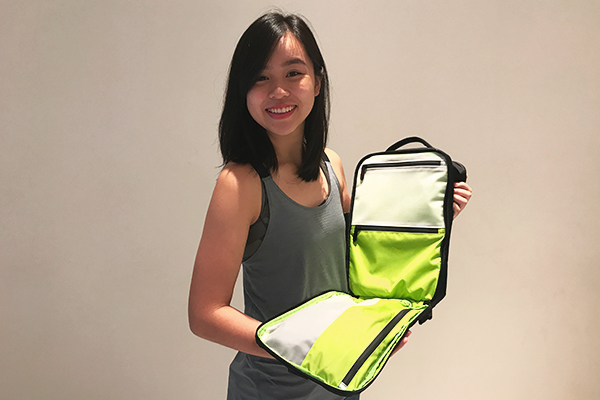 Today, she's a business student in SMU and co-founder of BOW Pte Ltd. After a year-long project to redesign the traditional shoe bag into a multi-functional sports bag, Bow's Quiver bag garnered more than 400% of its initial fundraising goals.
"We saw that most people had to carry a shoe bag and fit their change of clothes in their 'work bag' whenever they went for their workout, yoga or sports. This often lead to bulging bags where you had to fit everything into one massive bag or multiple 'uni-function' bags," Mandy explains.
Catered to athletes, professionals and casual gym-goers, the Quiver does away with the need to carry multiple bags for shoes, toiletries and clothes.
Functionality Meets Design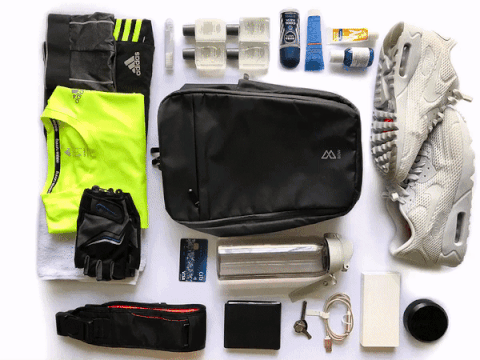 The Quiver bag features twin compartments that separate your sporting and travel essentials, and a detachable strap for use when you see fit.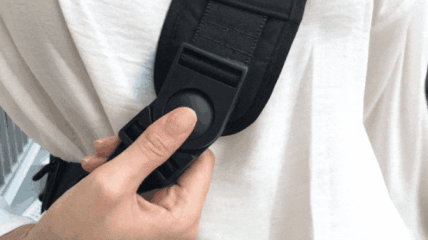 The strap also comes with a swivel clasp that auto-rotates a full 180 degrees to fit your size and body movements.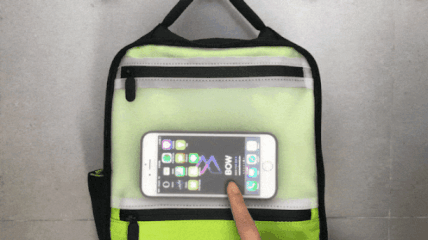 Listening to music while in the shower? Quiver's music pouch is a waterproof pouch that protects your electronic devices from wet hands, sweat and moisture while still allowing you to swipe through your playlist.
Easy access pockets are also meticulously placed so users won't have to fumble or search for their essentials such as their cards, wallets and phones.
Struggles Faced
To finance her dreams, Mandy juggled part-time jobs while working on the business. She turned this obstacle into an advantage, however, by taking roles that taught her skills she could apply to the business such as sales and copywriting.
During the design process, she faced another bump in the road when picking the right materials for the bag. She says, "At first I didn't know the difference between materials, or what the pros and cons were for using a certain fabric, but thank God for the internet."
When asked what pushed her through the bleaker moments during her journey to success, Mandy's answer was simple: "At the end of the day, it boils down to how much you want it. Things don't always go according to plan, which is why it's important to remind yourself why you started this journey in the first place."
Aside from reading inspirational stories on people who achieved their dreams, she credits her friends and family for guiding her when she feels lost.
Inspiring Future Singaporean Entrepreneurs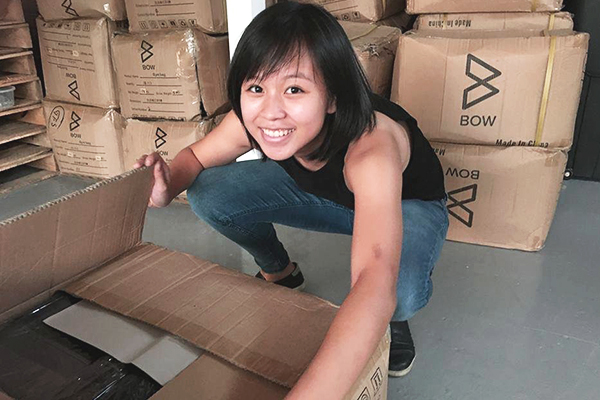 Mandy's entrepreneurial instinct was first ignited through her involvement in the National Youth Business Challenge where she had the chance to create innovative products in a design lab.
Subsequently, she took on the role of co-organizer at NTUC's Youth Entrepreneurship Symposium.
Currently, she is a member of SMU's entrepreneurship club, Eagles Inc. From speaking with fellow club members, she's found that while many are eager to learn more about entrepreneurship, most don't know where to begin.
"It's not something you can just read about, you have to be hands-on in the business to really learn," she shares. "This is why we emphasise being bold as part of BOW's manifesto because you need to take action to learn the ropes."
Mandy shows no signs of slowing down and has plans for launching specialised bags for specific sports in the near future. But if you're itching to get your hands on a Quiver bag right now, head over to their website to place your pre-orders ($79/bag). Estimated delivery is in October 2017 and colours come in orange, pink, green and black.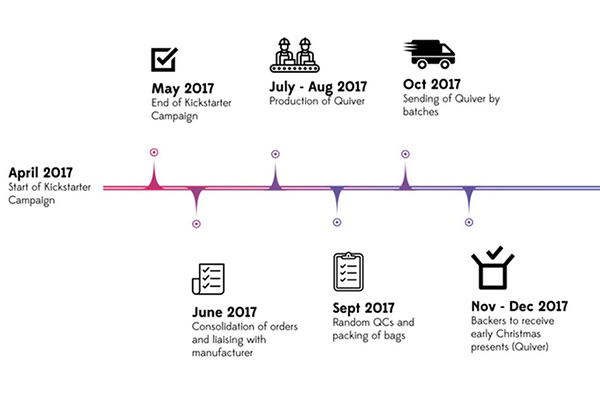 Image credits: Source