Lady Gaga Fun Facts
Singer, songwriter and actress Lady Gaga just copped her first Oscar for best original song with "Shallow" from "A Star Is Born".
Here are some fun facts you might not know about the quirky personality, including her interactions with Singaporeans.
1. An NDP song was inspired by her
A cringe-worthy funpack song utilised Bad Romance's melody for the NDP in 2011. The lyrics go:
I want Newater and I want a cold drink
You and me, let's share a bit
I want a biscuit and I want a sweet
You and me, let's share this treat
2. Like Jesus, she lived in an enclosed space for 3 days and nights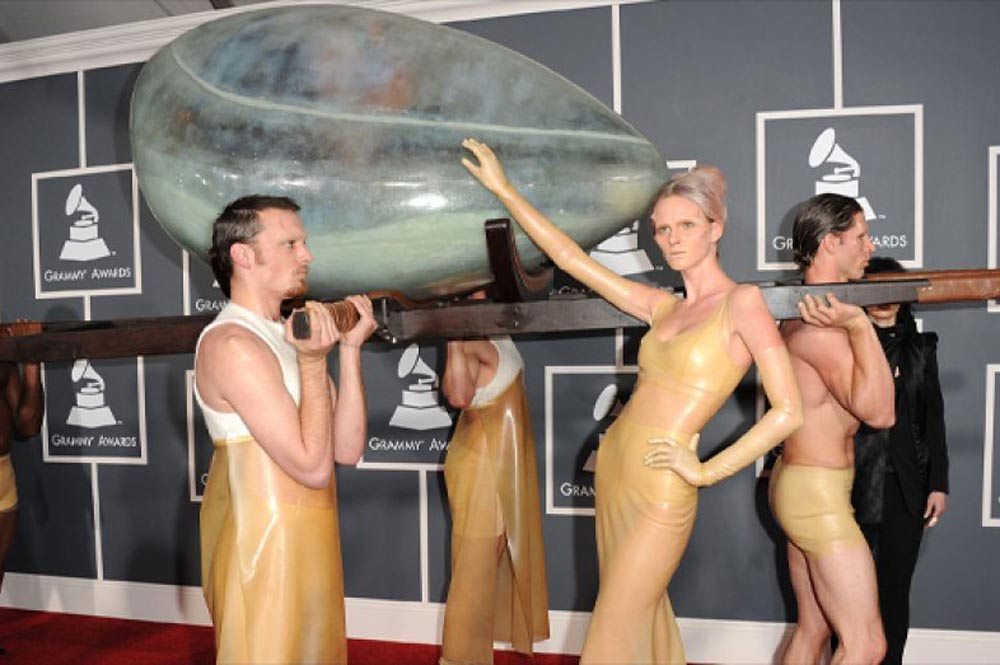 Making an entrance at the Grammy Awards in her vessel
To prepare for her premiere performance of Born This Way at the Grammys in 2011, she lived inside an egg-shaped vessel for 72 hours. After her 'birth', she belted out the title track while playing a pipe organ on stage.
3. She promoted Singapore as a tourist destination for F1 Rocks
You can watch the video here:
4. Somebody dumped her into a trash bin in school
She references this painful memory whenever she talks about how bullying can damage a person's self-esteem.
5. She was mistaken for Lady Gaga in Singapore
She recounted in an interview that a food vendor told her during a visit here in 2009, "Wow, you look so much like Lady Gaga!"
6. Her fans are known as Little Monsters
Her breakout hit Bad Romance includes a dance sequence of turning your hand into a claw when the song goes, "Rah rah rah!"
From this, Gaga decided to christen her fans 'Little Monsters' as they would do the claw action as a salute during concerts.
7. She endorsed Tiger Balm
In her Netflix documentary Gaga Five Foot Two, you see Gaga struggling with chronic hip pain. Once, she tweeted a photo of Tiger Balm, a Singapore product, describing it as a "backstage must-have".
8. She has three tattoos dedicated to her fans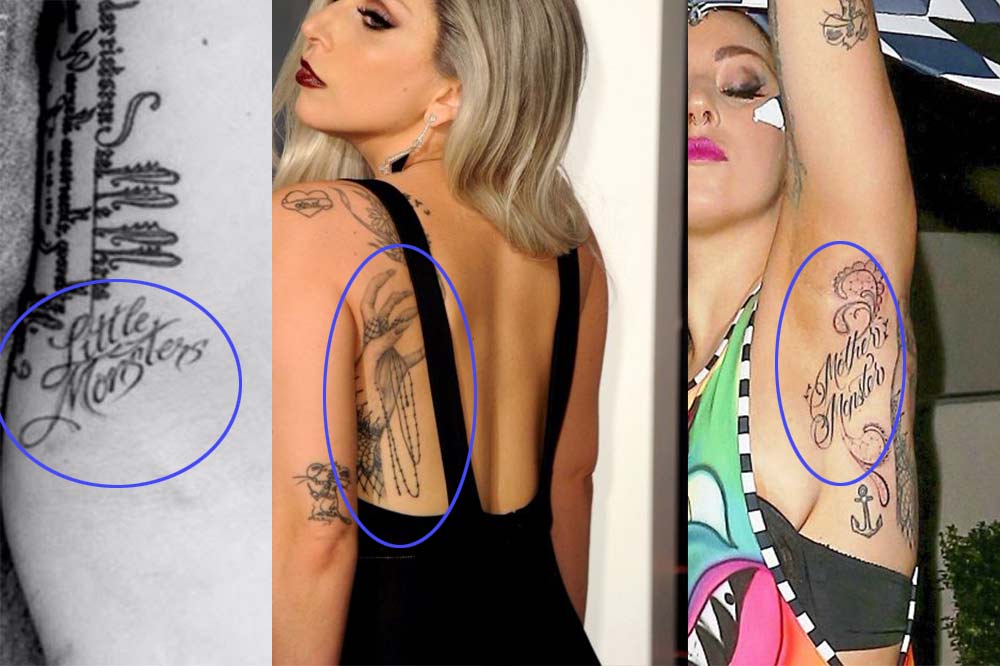 Left to right:
1. 'Little Monsters' scrawled above her left elbow
2. Monster paw art on her left back
3. 'Mother Monster' (what her fans call her) scribbled under her left armpit
9. Her Singaporean fans made her cry
During a showcase to promote her album Born This Way in 2011, she cried after hearing her fans sing all the lyrics to the song Hair. The song had only been released 3 days before.
Watch the amazing performance:
10. She once "died" on stage
During her 2009 Video Music Awards performance of Paparazzi, she ended by 'dying' on stage, suspended from the ceiling with fake blood all over.
Why did she do that? "People want to see those who have it all, lose it all," she explained.
The song was inspired by Princess Diana's death and her performance was meant to reflect society's obsession with celebrity voyeurism.  
11. She constantly reminds her fans to love themselves
"Remember you're a goddamn superstar and you were born this way!" She yelled during her Monster Ball tour (2009-2011).
Watch the inspiring speech:
12. Singapore was her sanctuary when her concert got cancelled in Indonesia
There were terror threats against her Born This Way Ball in Indonesia because it contained controversial songs about LGBT rights (Born This Way) and religious themes (Judas).
She decided to cancel the concert in light of her fans' safety, taking two extra days to rest in Singapore.
13. She wore a dress made out of meat
These days, Gaga is often seen in glamorous designer fare on the red carpet. However, she used to make the headlines for her head-turning looks.
Most notably, she wore a dress made entirely out of meat.
"I never thought I'd be asking Cher to hold my meat purse!" She shrieked excitedly while accepting a Video Music Award for Bad Romance.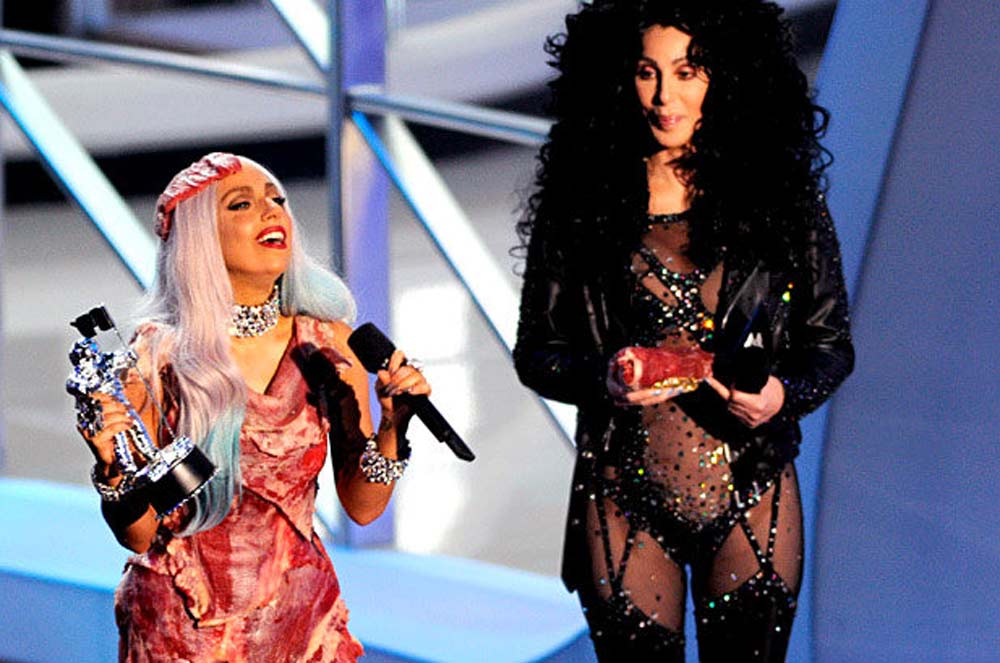 After the awards show, the meat dress was loaned to the Rock and Roll Hall of Fame and it was preserved like a beef jerky. At least Gaga has many fashion labels who would gladly sponsor her a dress these days.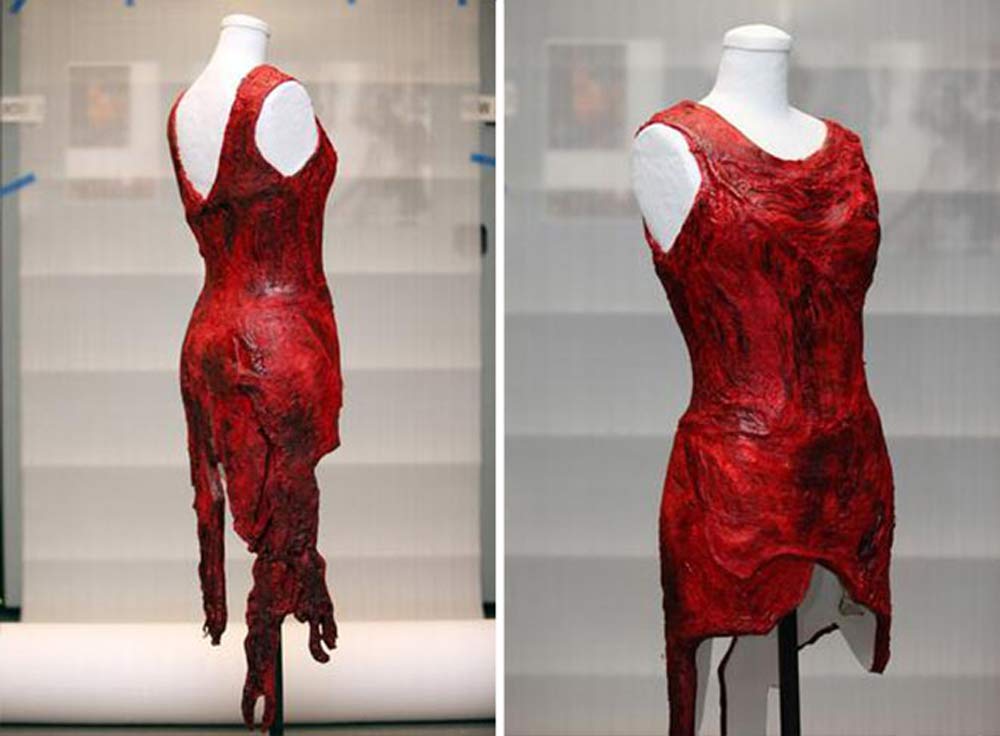 Embalmed this way
14. She popularised crazy lobster claw shoes
She made the celebrated British designer Alexander McQueen mainstream when she wore his crazy lobster claw shoes for her Bad Romance video. They sold out internationally right after her video was released.
Sadly, he committed suicide a year later in 2010. As a tribute to her deceased designer friend, Gaga wore an Alexander McQueen dress and lobster claw shoes to the MTV Video Music Awards in 2010.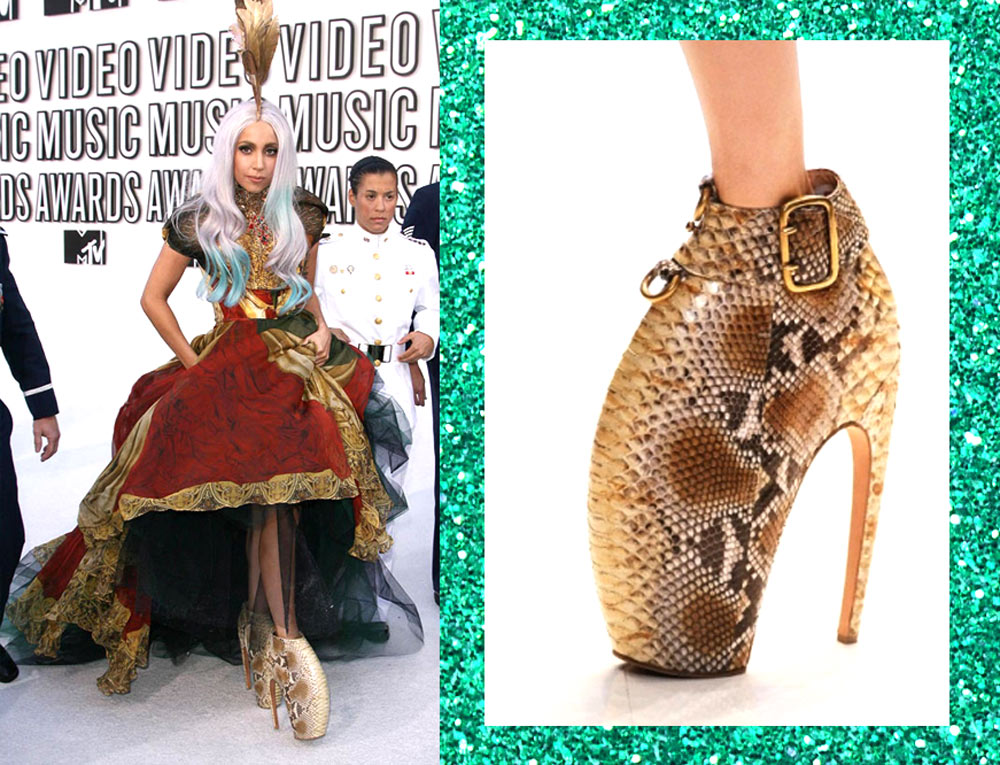 15. She was sexually assaulted at 19
She often encourages sexual assault victims to speak up. During the 2016 Academy Awards, she performed her song Til It Happens To You and dozens of sexual assault victims joined her on stage.
16. She never lip syncs
She would not allow fans who pay hundreds of dollars to watch her lip sync at her performances.
This includes all the songs on A Star is Born. While filming the concert scenes, the microphones were not connected to the amplifiers so the live audience could not record the songs, but everything was live.
17. In a room full of 99 people who did not believe in her, Bradley Cooper did
Watch her say it over and over again:
18. One of her best friends died when she was filming A Star is Born
While filming the ending scene for A Star is Born, she received news that one of her best friends was on her deathbed from battling cancer.
She left the set without telling director Bradley Cooper. "I just got in my car and started driving and I missed her by 10 minutes," she mentioned in an interview.
Encouraged by her friend's widowed husband, she returned to finish filming. The scene was of her performing the song I'll Never Love Again, where she gave a heart-wrenching performance on stage.
19. Her name originated from a Queen song
Can you guess which Queen song she got her name from?
20. She writes music really quickly
Some of her hit songs like Just Dance and Born This Way were written in 10 minutes. She didn't feel brave enough to sing Born This Way, but imagining Whitney Houston singing it gave her the courage to perform it.
Lady Gaga Trivia
Love or hate her, Lady Gaga is here to stay. Whether it's singing, songwriting, advocacy or acting, this woman can do it all.
Put your paws up, Little Monsters!
Cover image: Source, Source, Source