Lee Do-Hyun At Korea Travel Fair
For fans of The Glory and 18 Again, you'll be over the moon next week as Korean actor Lee Do-Hyun will be in Singapore for the upcoming Korea Travel Fair which is going to be held at Our Tampines Hub on 13 May 2023.
Apart from being starstruck by the handsome actor, you will have the opportunity to get exclusive travel deals, discounts and even get the chance to win the actor's autograph during his talk show. BTW, if you think things can't get any better ― it's free admission for all. 
The event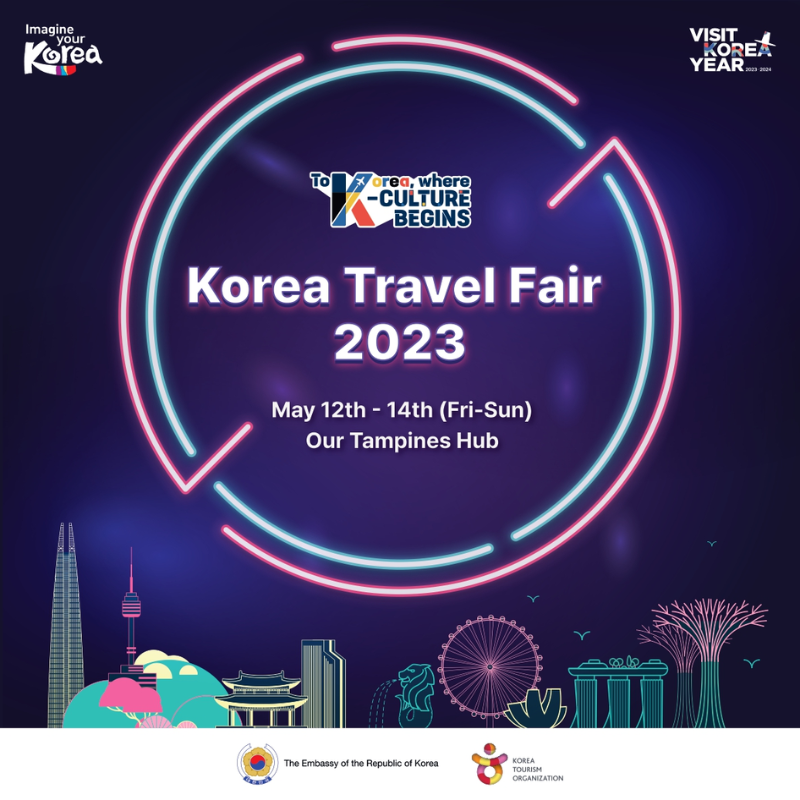 Held at Our Tampines Hub, this year's Korea Travel Fair which is organised by the Korea Tourism Organisation, has activities for all K-pop, K-beauty and K-drama fans. NGL, a singing and dancing K-pop session sounds awfully tempting. The fair will also feature a wide range of travel agencies, airlines and Korean retailers to help you get the best bang for your buck. 
Other than enjoying performances, art shows and makeup workshops, you can also discover exclusive travel deals, with 4D3N group tours as low as $840 for your future trips to the land of the morning calm.
Source
Although the fair is going to take place for three days, the good-looking actor will only be making his appearance for a day on 13 May 2023 for his travel talk show segment.
Lee Do-Hyun Stans Can Visit The Korea Travel Fair To Get A Glimpse Of The Attractive Actor
Mark your dates because you wouldn't want to miss out the chance to see your favourite actor IRL. Plus, who can say no to a few good travel deals and discounts for your next trip to Korea? The event will take place from 12 May to 14 May 2023 at Our Tampines Hub. You can check out Korea Tourism Organisation's Facebook page for more updates and deets. 
Also read:
Tiger Beer Has 2 New Soju-Infused Flavours, K-Pop Singer LeeHi To Perform At Launch Party On 12 May 2023