Levi's x Princess Mononoke Collection
To some, Studio Ghibli may just be a series of animated films. But to many others, these films have opened up a magical world of childlike wonder and innocence while growing up. As a treat to Studio Ghibli fans, Levi's now has a new Princess Mononoke collection featuring apparel of the film's mystical characters and unique forest aesthetics.
Apparel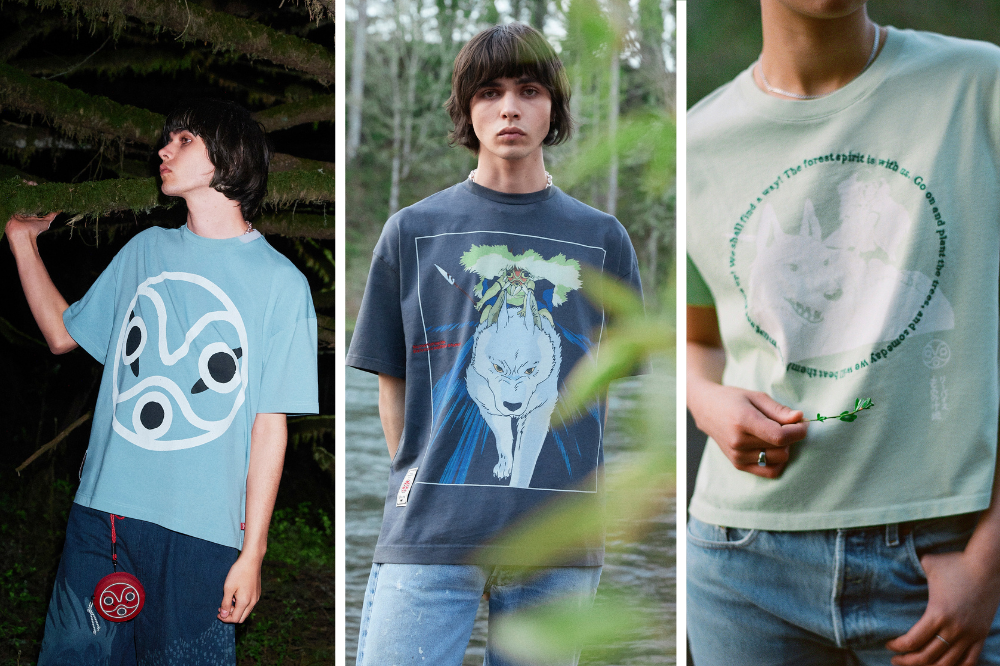 You can't go wrong with a comfy oversized graphic tee to zhng up your streetwear look. The collection stars three tees in designs of Princess Mononoke's iconic mask, as well as of San riding on Moro, the god of the wolves.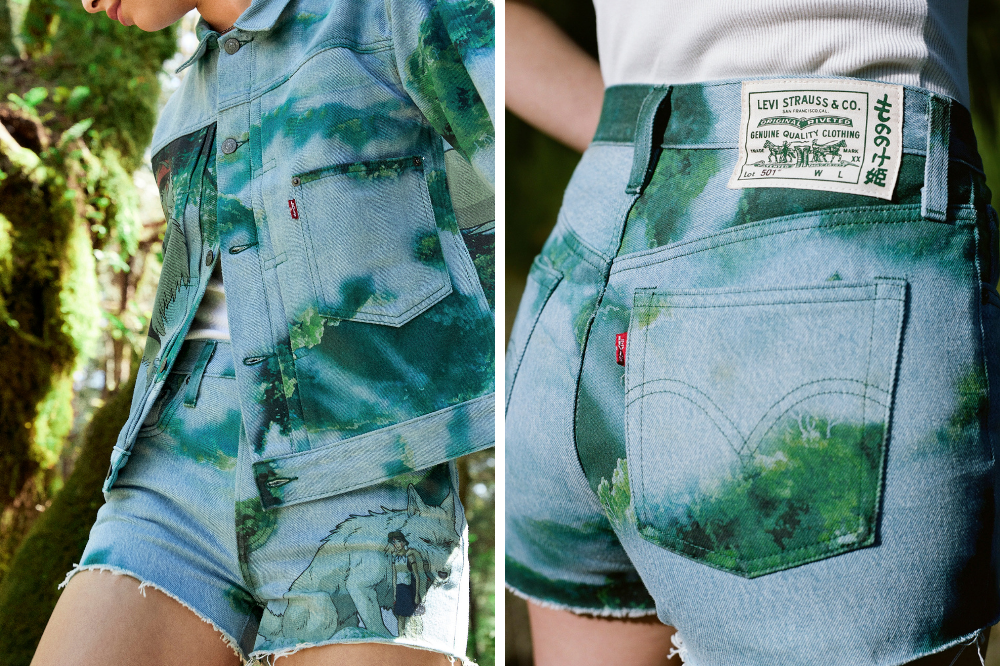 It's not a Levi's collection without their iconic denim apparel. Capture the beauty of The Cedar Forest with the San & Moro 501 Shorts, featuring prints of lush trees. On the front, an illustration of San and Moro standing together steals the limelight of your fit. 
The shorts are retailing at $149.90.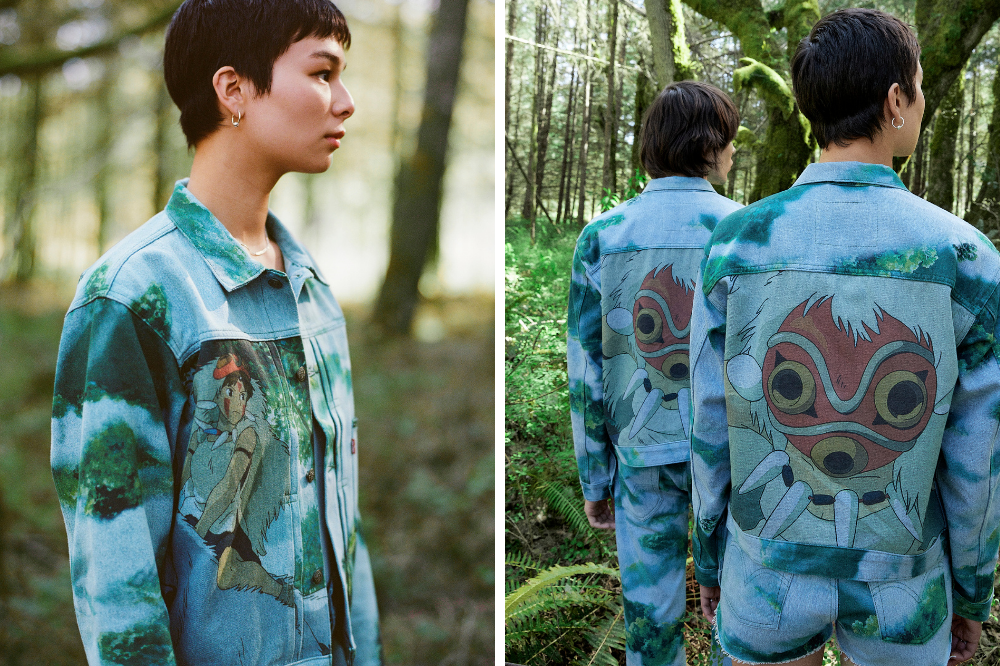 As denim on denim remains a timeless fashion statement, pair your shorts with the matching San & Wolf Trucker Jacket, retailing at $289.90. The front features San riding on Moro in the forest, whereas the back showcases her donning her red mask, ready for battle.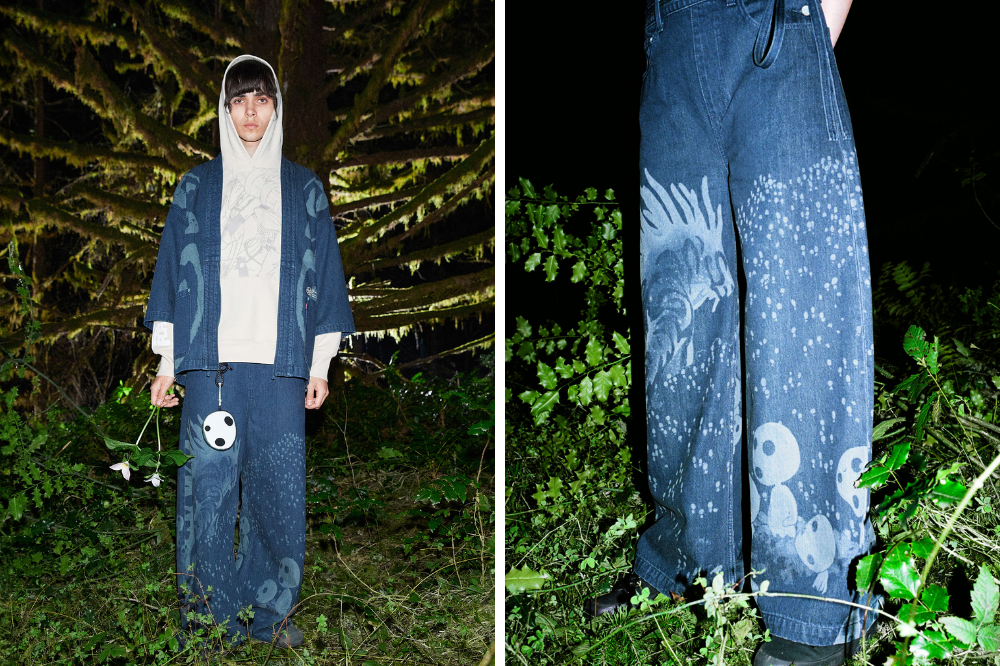 While the Kodama, aka tree spirits, may look a little creepy at first, these small characters are eventually revealed as children of old trees — a sign of a healthy forest. NGL, after learning that these spirits were harmless while watching the movie, they soon grew on me pretty quickly. 
Become part of the magical forest with the Nightwalker Denim Kimono Jacket (left), retailing at $209.90. Match this outerwear with the Kodama jeans in dark blue (right), featuring the tree spirits gathered along the leg opening. 
For those who swooned over Ashitaka's iconic line to San — "you're beautiful" — you can also get your hands on a white hoodie of the prince in action (left).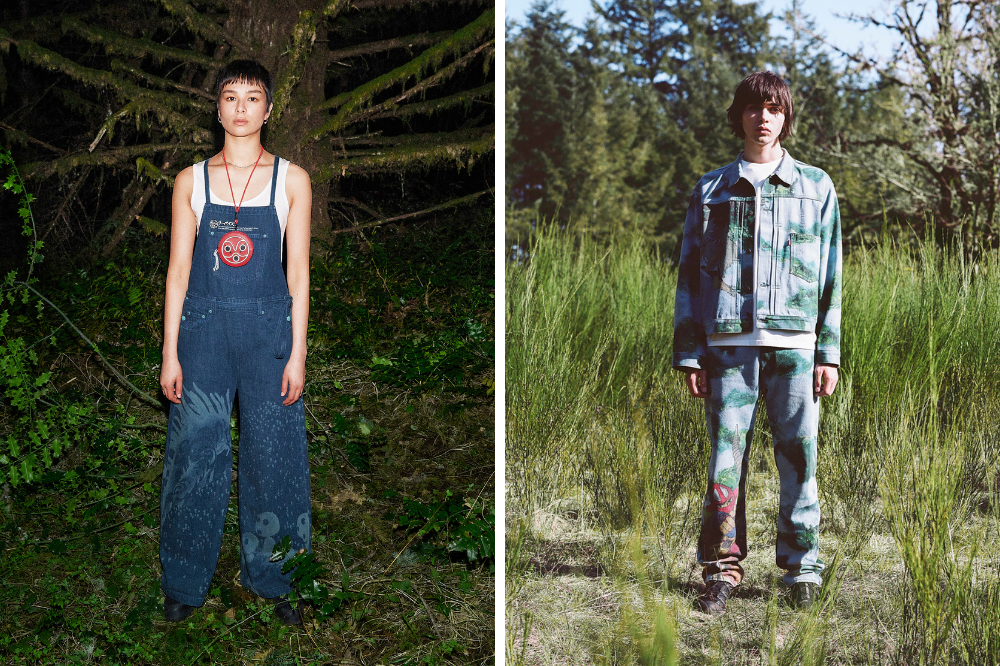 The Kodama Denim Overall (left) is a cosy alternative for days where you're too lazy to match a top and a bottom. The overalls decked with prints of the tree spirits are retailing at $219.90. 
For brighter illustrations of the beloved protagonist of the film, go for the Ashitaka 501 93 Jeans (right), featuring the prince wearing his mask while riding his loyal red elk, Yakul. The jeans are available at $189.90.
Accessories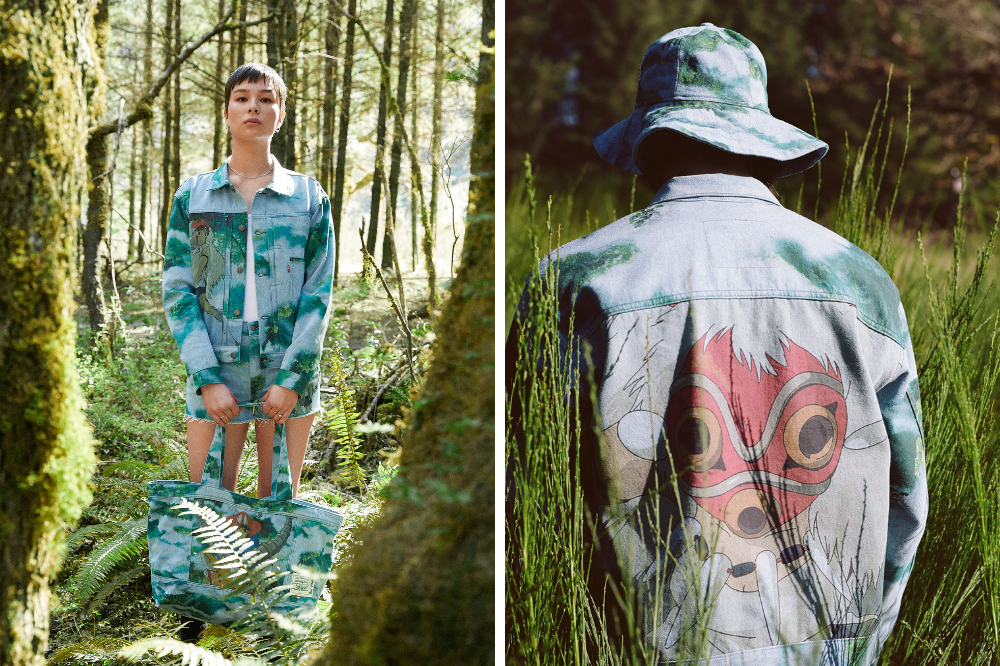 Apart from the magical apparel in this collection, fans can also get their hands on the San & Ashitaka Tote (left) and Ancient Forest Bucket Hat (right) to rep a full Studio Ghibli fit. These are available at $179.90 and $109.90 respectively.
The New Levi's x Princess Mononoke Collection Will Give Studio Ghibli Fans A Taste Of Magic
Despite being released in 1997, Princess Mononoke remains one of the most well-loved Studio Ghibli films due to its important environmental themes that are still relevant to audiences today. 
The Levi's x Princess Mononoke collection will be available online and at Levi's ION Orchard from 10 August 2023 onwards. Levi's Red tab members will receive early access to shop these exclusive items on 8 August 2023. 
For more fashion deals, check out Beadstreet at Orchard Cineleisure, a store that offers cute earrings for just 90 cents a pair. 
All images courtesy of Levi's.
Also read:
You Can Get Earrings From Just 90 Cents A Pair At This Shop, With Piercing Services At $4.50