LINE FRIENDS Sweetieland Collection
Following the recent Diatomite collection, LINE FRIENDS is back with yet another release to increase your dopamine levels. This time, these products are not just confined to the walls of your home but everywhere you go.
For those with a sweet tooth, LINE FRIENDS has released a new Sweetieland collection, consisting of apparel, phone accessories, home decor and stationeries. Read on to find out more about these adorable products.
Fashion apparel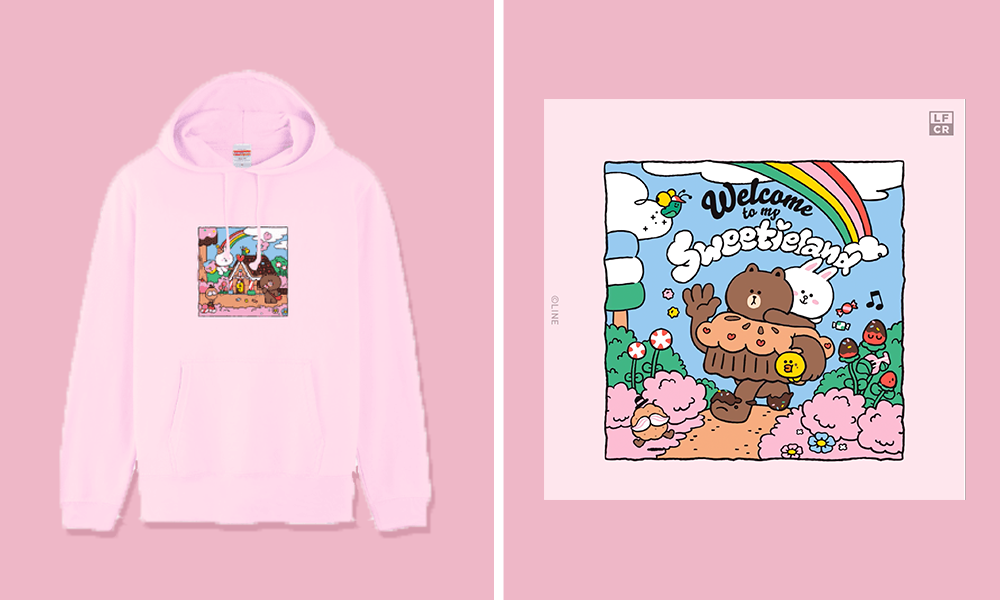 Featuring an adorable illustration of the characters Brown and Cony hanging out in front of their gingerbread house, this bright pink hoodie will be the perfect piece to wear on Wednesdays.
There are also other variations available like black, navy blue and grey if you prefer a darker colour to go along with your dress sense.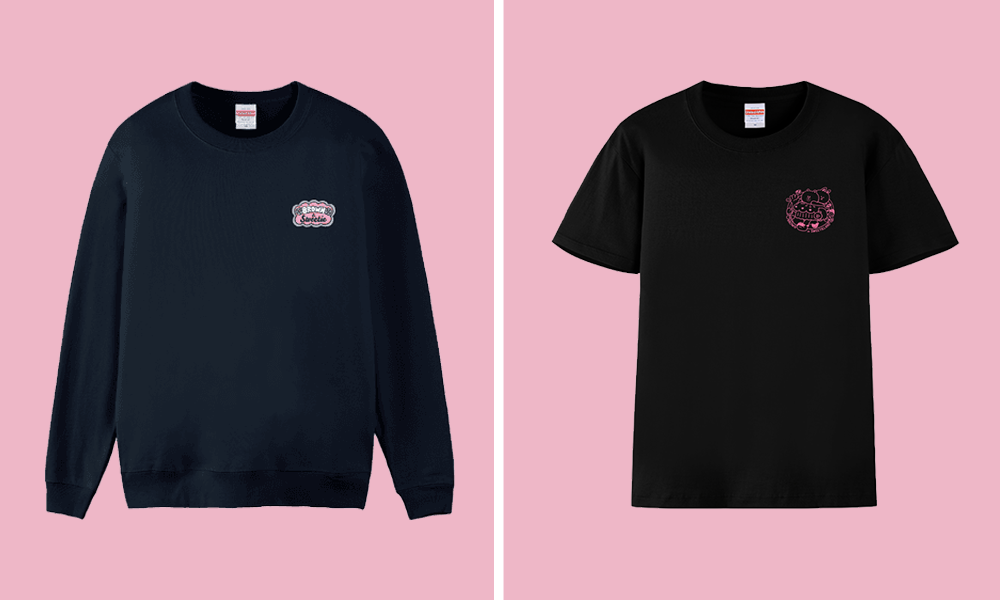 For a more subtle option, this crewneck sweater and shirt has small logos at the side so you can make a statement without drawing too much attention. You can also customise the size of the design to suit your liking.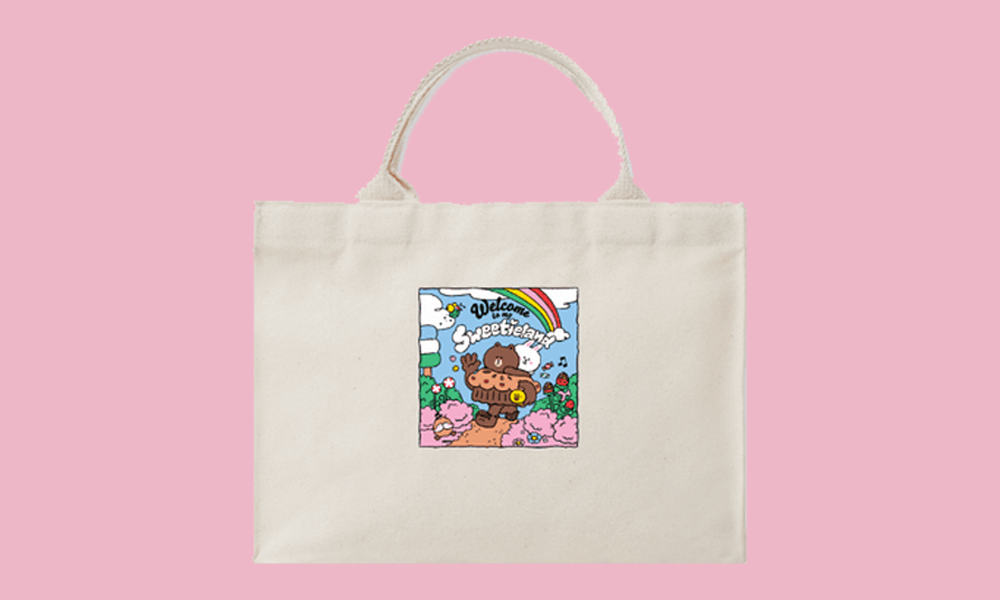 You can now store all of your hauls in this canvas bag when you head out for a grocery run or a candy spree. Its whipped-cream colour paired with the illustration of Brown and Cony will add oomph to any outfit, even if you're just wearing a basic pairing of shirt and shorts.
This canvas bag measures 7.1 inches in height and 9.1 inches in width.
Phone accessories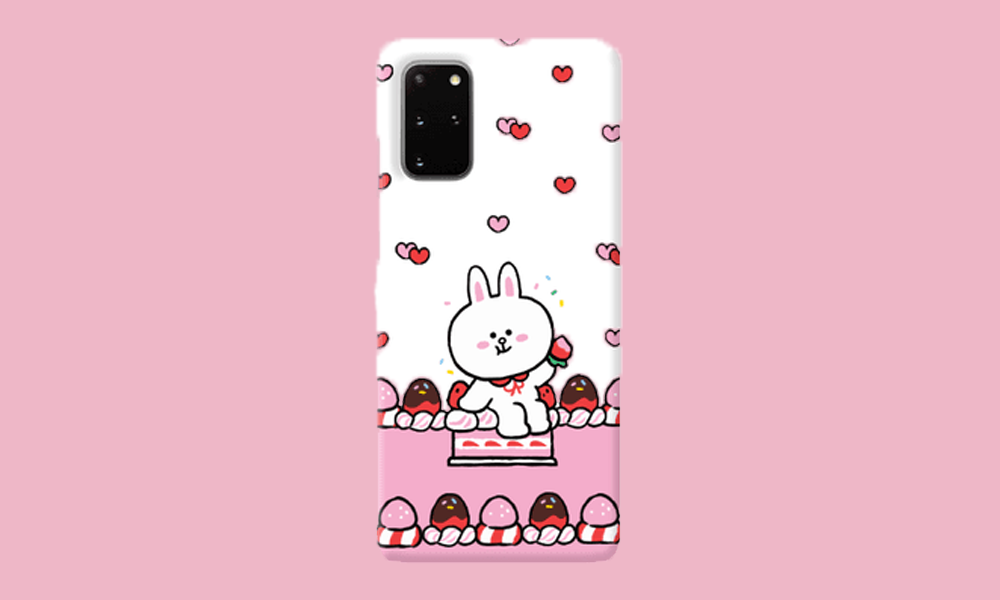 This phone case features Cony surrounded by sweet treats and tiny hearts. It is made of a light material too, so you don't have to worry about your phone being too bulky in your pocket or bag.
If you like a matte finish to your cases, this product is for you. This phone case features the iconic Brown snacking on some candy, channelling our inner glutton. 
All phone cases found in this collection are available for all models, regardless of whether it is an Android or Apple device.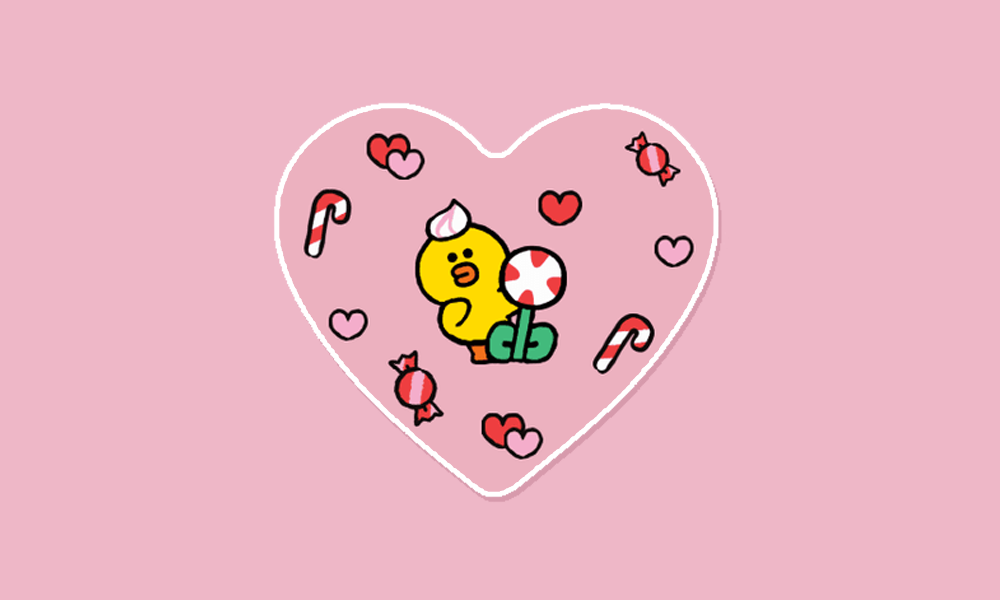 With its unique heart-shaped design, this pop socket lets you avoid the risk of dropping your phone in a cute way. It's even reminiscent of chocolate box gifts you receive on Valentine's Day. 
There are options for you to choose the colour and design to fit your phone, on top of deciding between matte or glossy for the type of finish.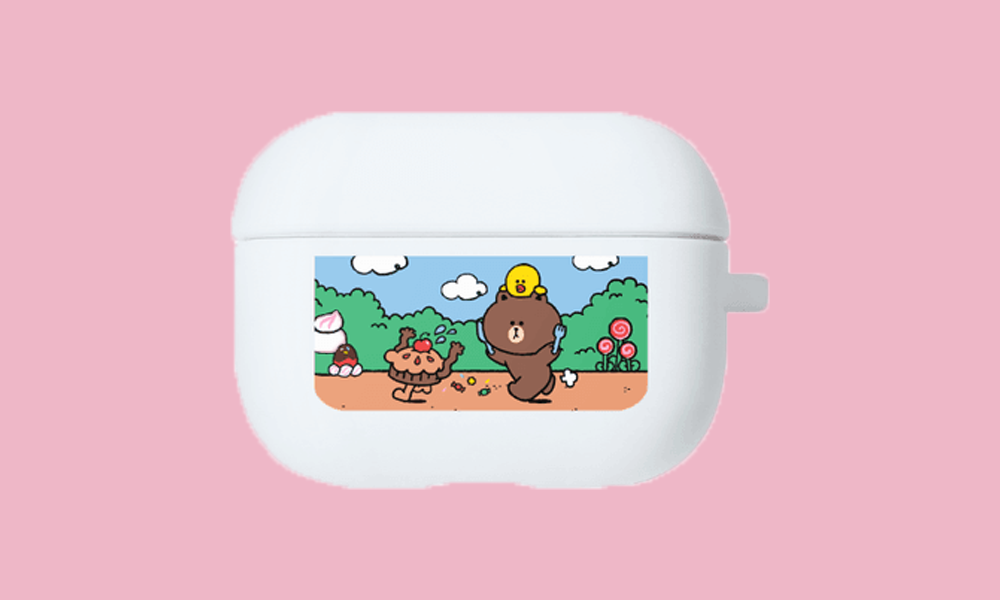 Created for people who can't live without music, you can now get a LINE FRIENDS-themed case to protect your earpods. This case is made out of a jelly-like material so you can rest assured that your device will be well protected, even if you accidentally drop it on the ground.
There are 2 colours to choose from for this design — white or black.
Home decor and stationeries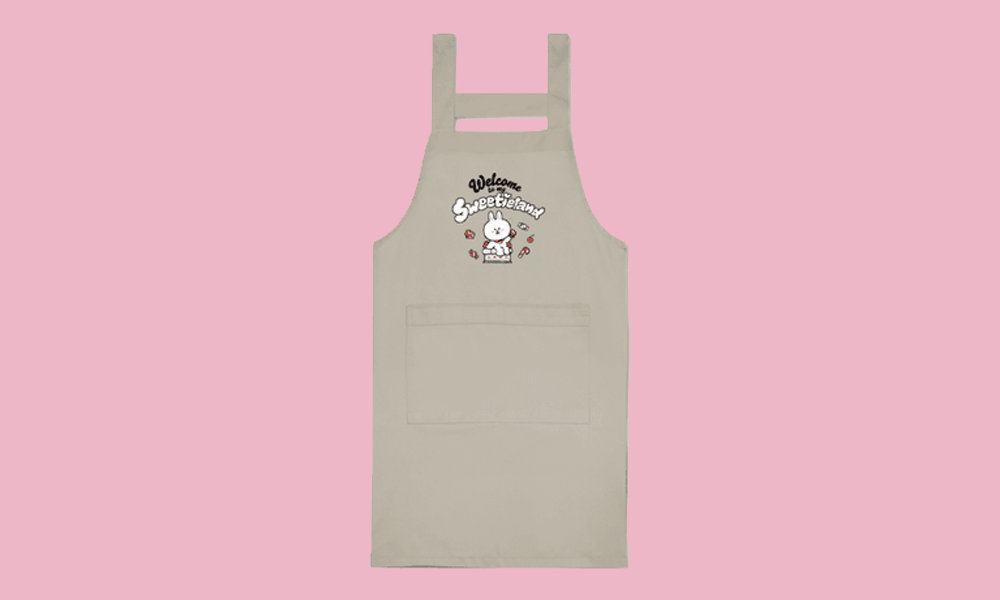 Even if you're not a pro in the kitchen, this apron with Cony alongside the tagline "Welcome to my Sweetieland" might just make you want to hone your culinary skills.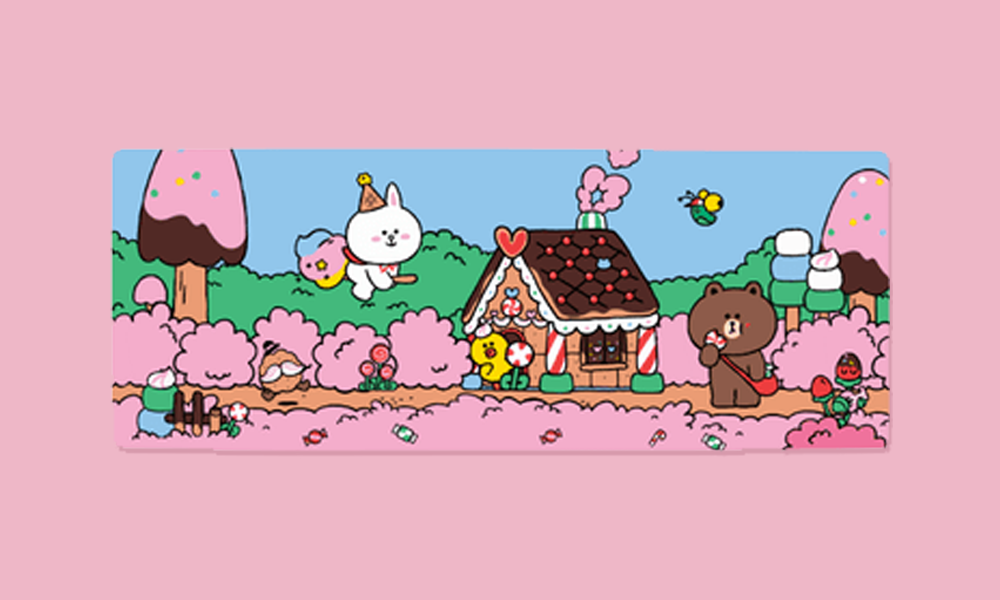 For all of the gamer girls who want a kawaii touch to their set-up, this gaming playmat features Brown and Friends in Sweetieland. This playmat is made of a sturdy and soft material so you don't have to worry about any unnecessary movements while you focus on your game.
The gaming playmat measures 30.7 inches by 11.8 inches.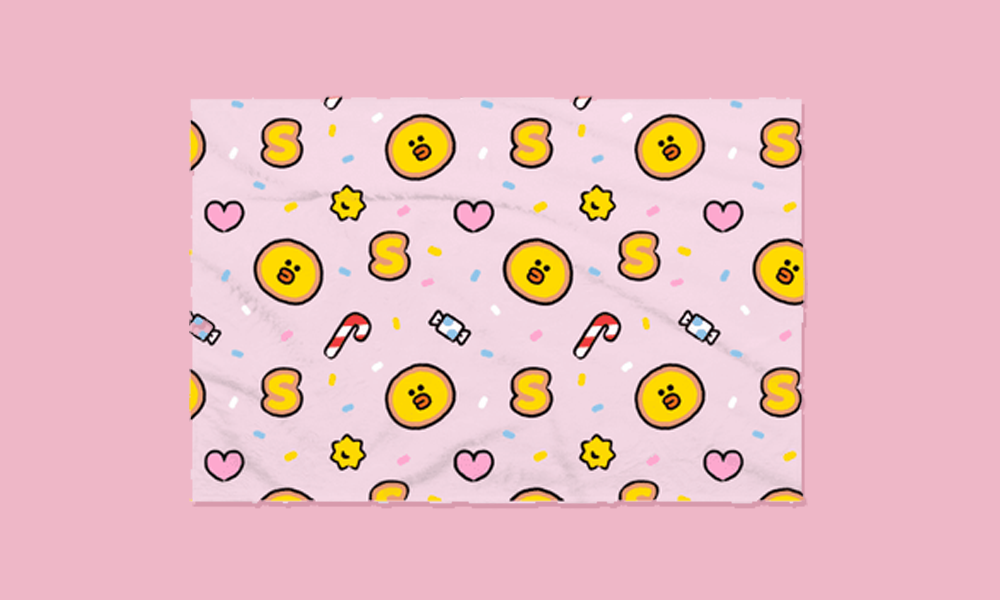 Cuddle up with your loved one and have sweet dreams under this fleece blanket. It is made of 100% microfiber material, which is light and cosy.
This blanket comes in 24 different colours so you can choose the perfect one to pair with your room aesthetics.
The Sweetieland Collection By Line Friends Is Fully Customisable So You Can Get Matching Ones With Your BFFs
Every single item featured in the Sweetieland collection is 100% customisable so you can choose which character and design you would like. With its wide range of products and cute designs, you'll be spoilt for choice.
All of the products mentioned and more are available for purchase from the Official LINE FRIENDS CREATOR website. Do note that the prices stated are in USD and a shipping fee of USD$13 (~S$18) applies to all orders.
All images courtesy of LINE FRIENDS.
Also read:
LINE FRIENDS Has A New Diatomite Collection So You Can Add "Clean" & "Cute" To Your Home Aesthetics