Sailor Moon Apparel Collection
First aired in 1992, Sailor Moon is one of the OG anime that's internationally loved. Even up till today, fans are continuously treated to new merch like hair curlers and Monopoly sets inspired by the Moon Princess. 
Now, Hong Kong brand CHOCOOLATE has launched a new collection of denim jackets, tees and jewellery, so you can transform into a modern day princess too.
The collection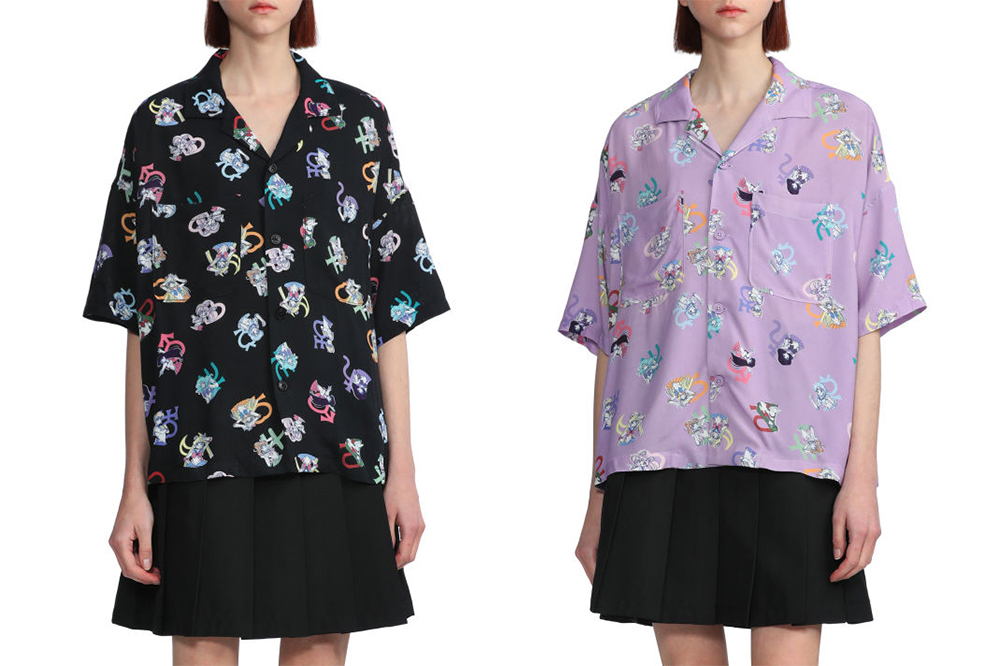 Get matching oversized tees with your BFFs, featuring prints of Sailor Moon and her guardians to show off your ultimate squad goals. The tees come in 2 colours: black and purple, while the loose fit provides comfort in hot weather.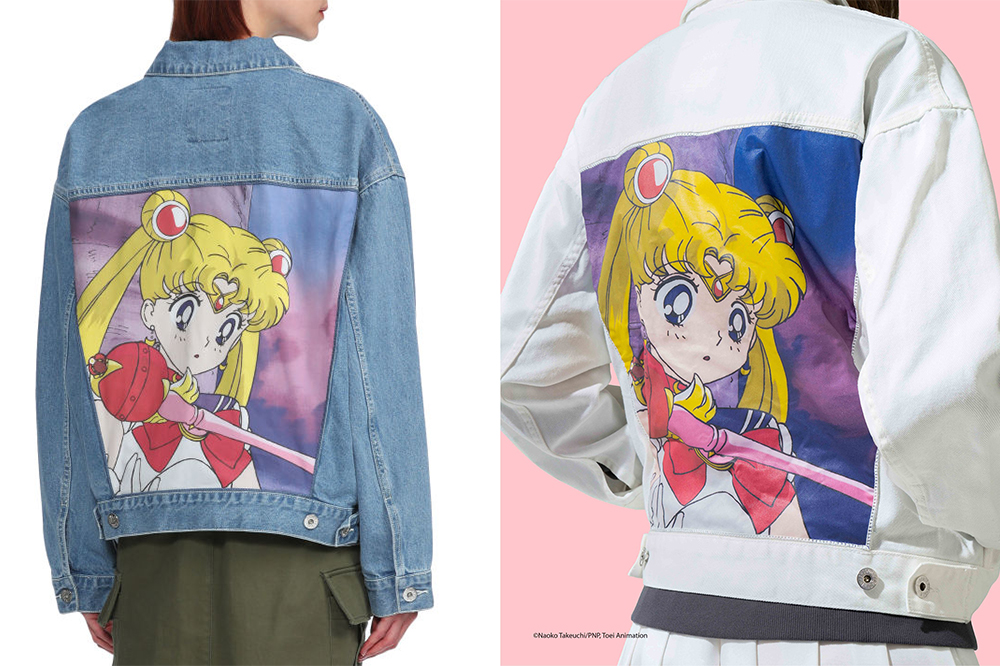 Hop onto the Y2K trend with these denim jackets, featuring Sailor Moon herself on the back. The jackets come in either blue or white, and add a stylish yet retro vibe to your look.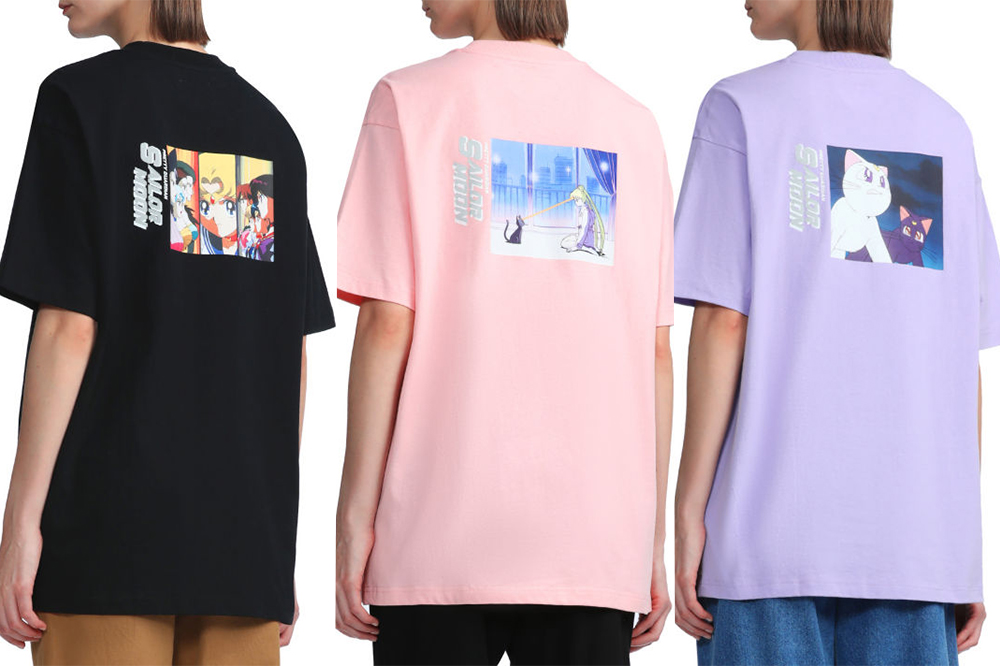 Lounge in these comfy tees while you WFH, decked in black or pastel hues of pink and purple. The prints on the back of the tees pay tribute to other characters on the hit classic, such as Sailor Moon's adorable cat and servant, Luna.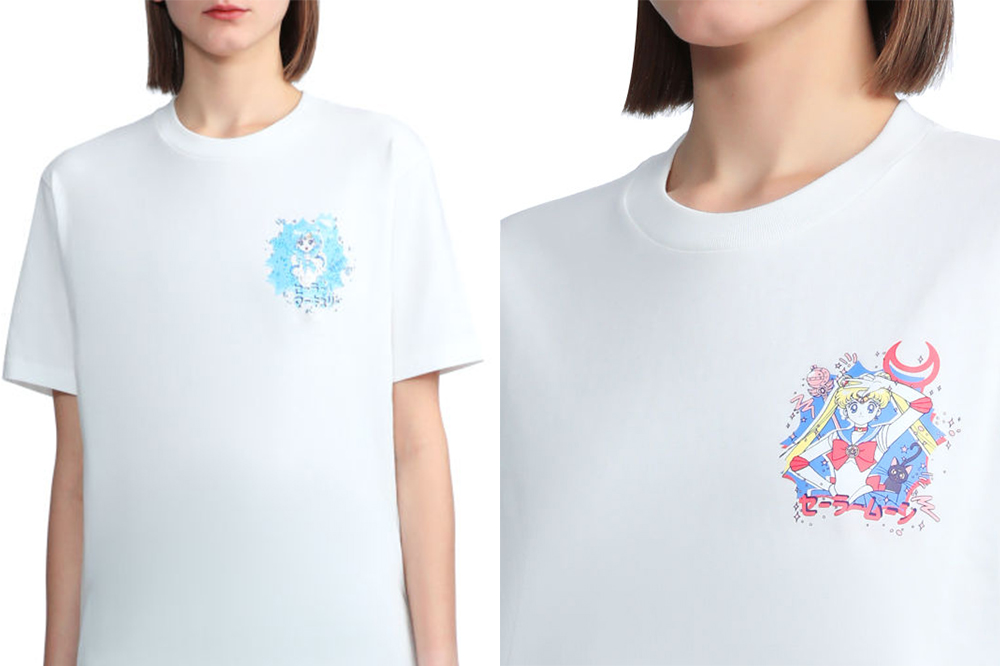 Whether it's Sailor Mercury or Sailor Mars, rep your favourite princess with the basic white tees in this collection.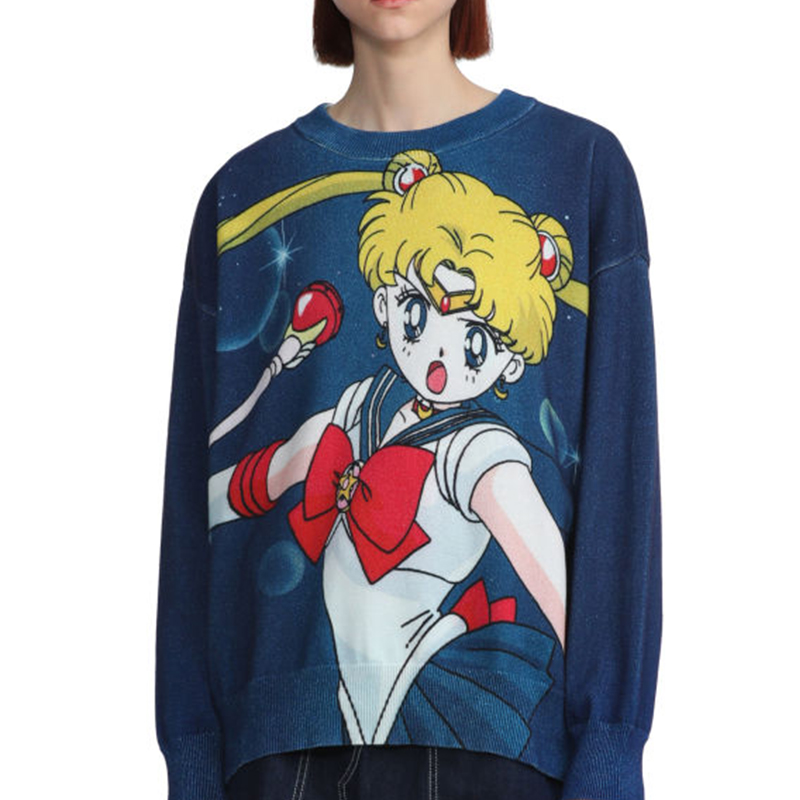 As more countries open up their borders for VTL, take the Sailor Moon knitwear in this collection with you to explore the world. It comes with a huge design of Sailor Moon in action on the front so you can flex your love for the anime series no matter where you go.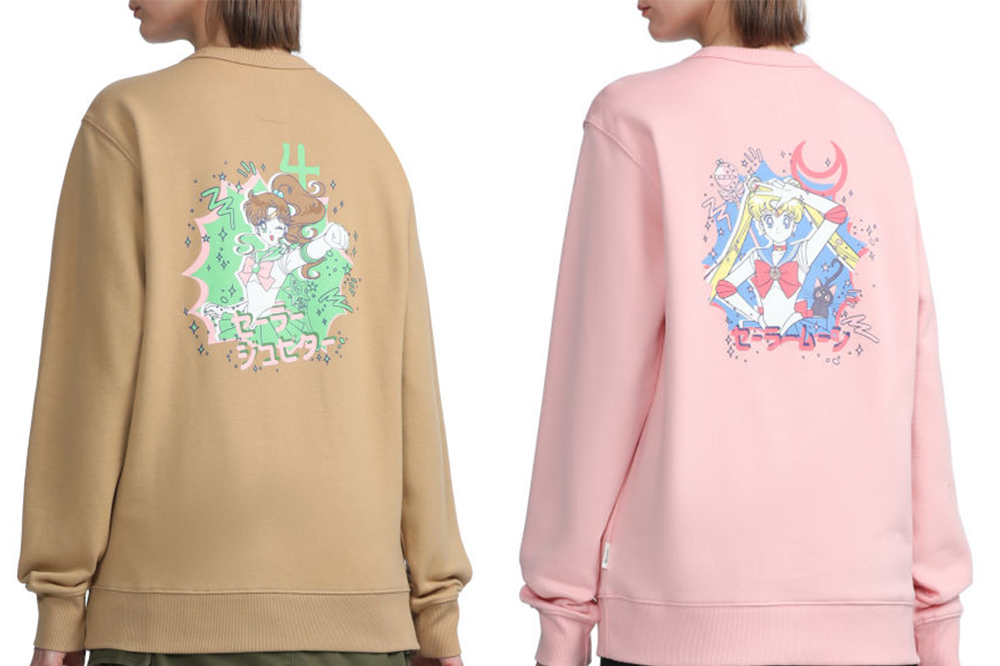 Alternatively, nua at home with sweatshirts featuring Sailor Moon and Sailor Jupiter on the back when cosy sweater weather hits.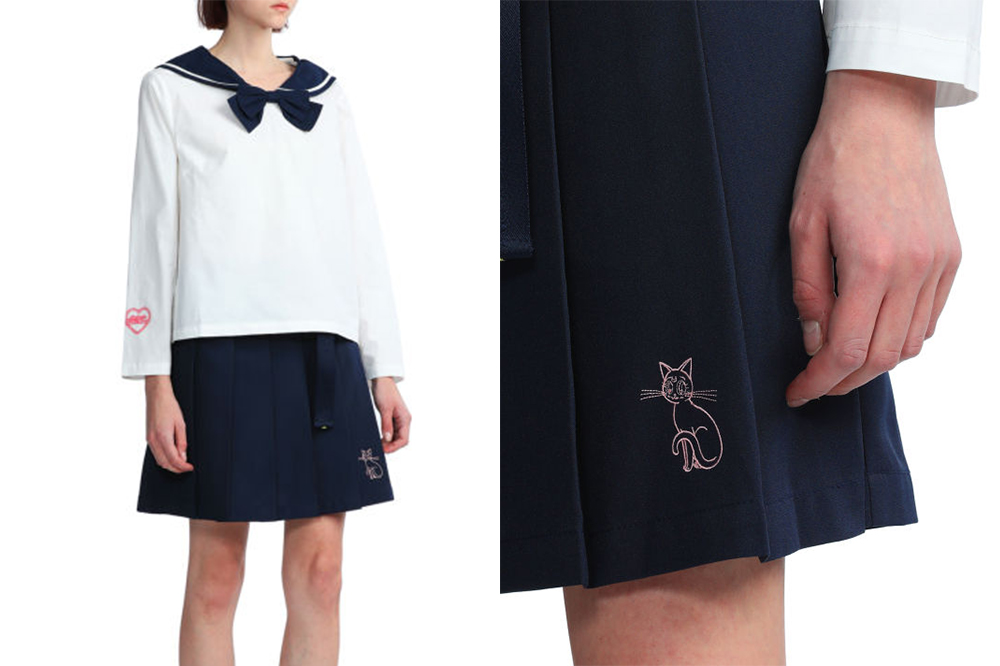 If you've always wanted to live like an anime character IRL, the Sailor Moon collared shirt and belted mini skirt will do the trick. The skirt comes with a small print of Luna on the front, acting as a sidekick on your next adventure. 
Perhaps wearing this outfit will also increase your chances of meeting your real-life Tuxedo Mask.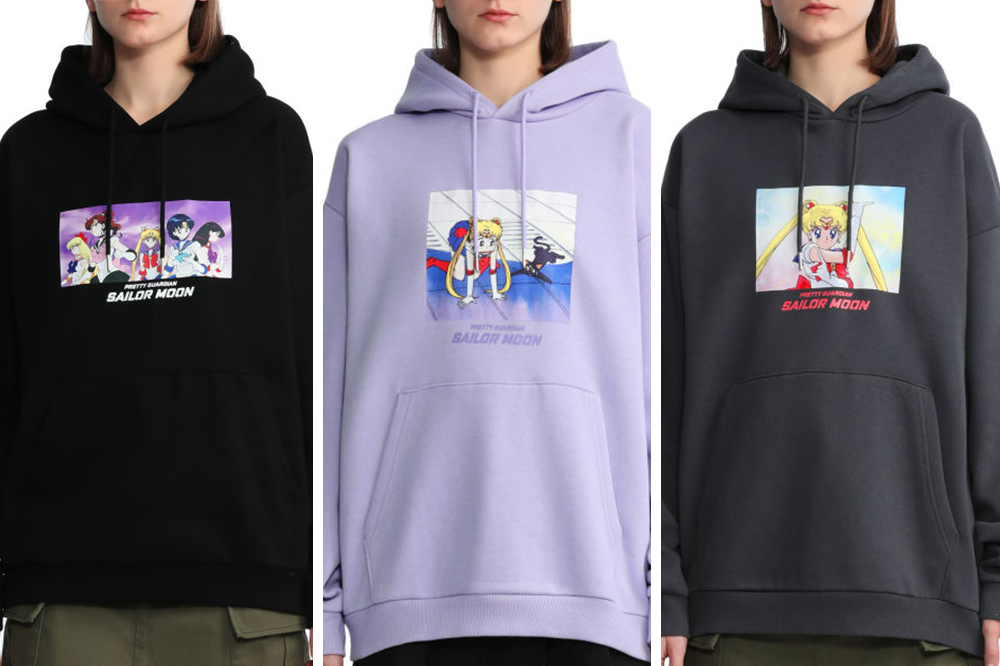 As a soldier of love and justice, we can always count on Sailor Moon to defeat all evil in the name of the moon. Enhance your streetwear fashion with Sailor Moon hoodies in designs featuring the guardians — hopefully, they'll spread some love and cheer to the people around you too.
Jewellery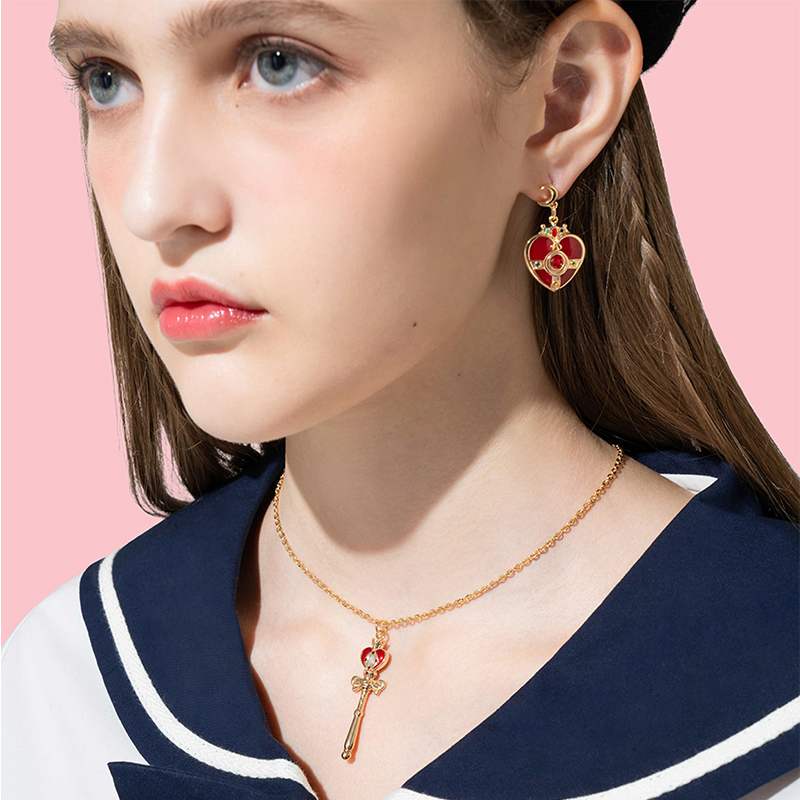 Complete your Sailor Moon look with the earrings and necklace inspired by her Spiral Heart Moon Rod. Looking elegant and kawaii at the same time, the mystical weapon is the finishing touch to complete your transformation.
This Sailor Moon Apparel Collection Lets You Rep Usagi's Modern Day Fashion
Sailor Moon has always been a timeless anime that's well-loved across many generations. With all sorts of apparel to suit any occasion, this Sailor Moon collection has us dreaming of being a princess with superpowers too.
Unfortunately, CHOCOOLATE only ships their products to China, Hong Kong and Macau at the moment. Eager fans can opt for freight forwarding services or stay tuned to CHOCOOLATE's website for potential updates of the collection landing in Singapore. 
All images courtesy of CHOCOOLATE.
Also read:
There Are Now Sailor Moon Hair Curlers & Nail Sets That Will Give You A Magical Transformation