Best friends to lovers
It may seem like a romantic idea straight out of a chick flick: girl and guy are best friends, girl and guy date other people and end up heartbroken before girl and guy finally realise they're meant to be. But sometimes this plays out irl too, right here in Singapore.
Be it happy or sad endings, here are eight best-friend couples who shared with us how they broke through the ultimate friendzone to end up as lovers.
We took six years to figure it out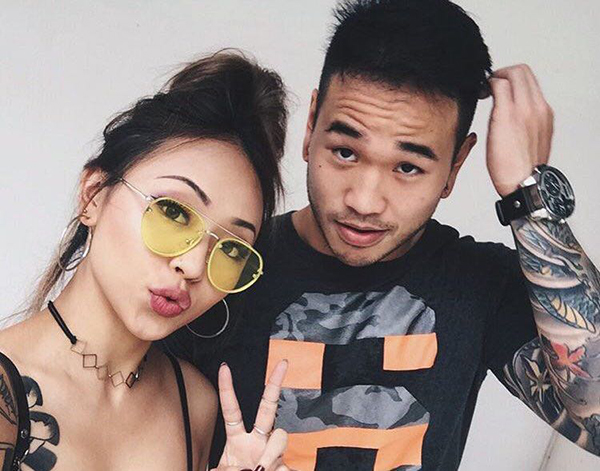 In 2010, I met my BFF-turned-boyfriend, Steph, at a birthday dinner while I was still with my ex of six years. That night, I found out that he was joining the same school as my ex and I. We didn't speak until a month later when we bumped into each other in town after I had an argument with my ex. As he noticed something was off, he asked me if I was okay—that's how we ended up talking.
The first time I broke up with my ex, Steph was my pillar of support through my mucus, tears and rants. He became one of my closest friends and we'd spend school breaks together and drive out till 6.00am. Friends said I was "blind" to not realise that he liked me, but deep down we both knew that since my heart was still with my ex, there had to be a line drawn between us. He tried to help my ex and I patch things and eventually, we did. During the same year, Steph had a girlfriend so needless to say, we started to drift a little. I admit I felt a weird tug in my heart but I brushed it off.
After a clean break with my ex in 2015, Steph coincidentally texted me the next day to catch up. When we met, Steph asked me about my ex and I lied that he was "okay" just to avoid any awkward "Surprise! We're here again!" moment. But of course, we eventually found out about both our break ups.
We remained as platonic friends until our road trip to Australia. On the plane, he hinted that he liked me but I said that I wasn't ready for a relationship. I thought, "This is it, I'll lose a friend." But not once did he rush me or manipulate my emotional vulnerability.
We got together in September 2015 and the rest is history. I once read that most people break up because they forget how to be friends, and it's true. I also believe that you may never know what's good for you until it happens.
Today, we're both on good terms with my ex. I think love is not one-dimensional and it takes years to be capable of loving someone maturely. Even if things don't work out, I can say the risk I took turned out to be my biggest blessing, even though I once said he was the "last guy I'd date." Whew.
Chev, 24 
He was that one friend who stood by me
We were in the same class and ended up becoming very good friends. It started out purely platonic, and then I ran into some huge trouble in school. I lost a lot of friends, but he was one of the few who stayed through it all.
He was there for me at my lowest point in life and he stood by me when I felt completely alone. As we spent more time together, our platonic relationship became romantic and we eventually got together. I consider him the person I can be most "myself" around.
Gwen, 19
I've known Daryl for 11 years. We met in Secondary 2 through some mutual friends. He was studying in America at the time when he came back to visit his friends. When he went back to America, we emailed each other and that's how we maintained our friendship. I did have feelings for him but I never said anything cause I didn't think I was his type.
I faced a tough period where most of my clique stopped wanting to be friends with me, but he never stopped being my friend. One day, we went for an Oktoberfest event together. He told me how he felt and that was it—everything just fell into place. But I guess we knew too much about each other. Our fights were huge; nothing like how it was when we were just friends.
We lasted for four years and even spoke about marriage, but I ended our relationship a few months ago. I realised I'd built my whole life around him and couldn't maintain the lifestyle anymore.
I guess when people warned me about getting together with my best friend, I should've listened because the loss was much greater than I'd ever anticipated. But at the end of the day, I'd still do it again.
Kat, 23 
We got too comfortable 
We met in Secondary school, and I got to know him through a good friend of mine. Eventually, the three of us became best friends. The two of them were in a relationship at first, but as time passed, they broke up.
I grew closer to him and we began spending a lot of time together. Eventually, we became each other's pillar of support, strength, and partner in crime. We liked each other and decided to try it out.
Initially, it was great to be with someone who knows you like the back of their hand. But we just grew too comfortable with each other, and things started to fall apart. One day he told me he didn't know what he wanted and he said, "I did all those things just because I was lonely. Not because I loved you." He ended things the day before our prom night.
Jenny, 20
We split when we moved to different countries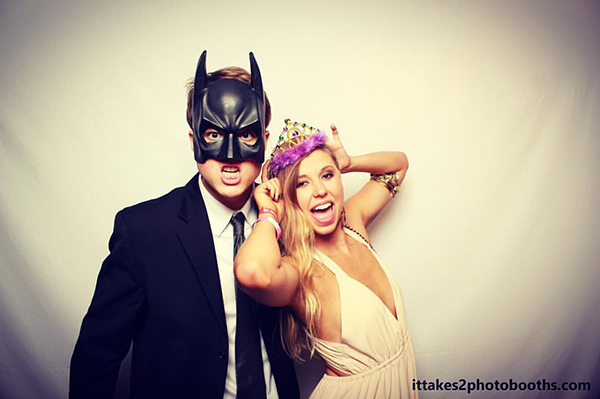 I met D in university through a mutual friend because they lived in the same apartment complex right above me. Our friends just started hanging out all the time there and we became a big group.
One day, I didn't have a date to a sorority function so I asked him along and we really hit it off. The next week, classes were cancelled because of a flood so we just hung out 24/7. I told him straight up that I liked him and he confessed too. Since we were already close friends, we jumped into being official real quick.
After I moved away, it became difficult because we went from seeing each other every day to being in two different time zones, never being able to talk, and slowly drifting apart. When we broke up, we said we would remain friends but we haven't talked since.
Jaclyn, 22 
Journeyed with each other through A Levels
We were classmates at a new IP school. Everyone had cliques already, so we spent a lot of time going for induction talks and CCA tryouts together.
We were just friends and spent a lot of time together and shared our troubles with each other, but he ended up liking me. He chased me for about two years, and we studied a lot together during the A-Level period. I slowly started falling for him and we got together after As.
It's great because, above all, he's my best friend. I can be comfortable with him because we already know each other so well, and I'm not embarrassed to tell him anything.
Sherrie, 19
We met in Junior College! We didn't know each other very well throughout the first year even though we were classmates and part of a youth group together. But in J2, we fought about something. After we reconciled, I asked if we could study together. From there, we started hanging out a lot more, even studying till 10.00pm together every day for A Levels.
We got together after our As and have been journeying with each other ever since, from university applications to army, and I feel like we have matured together. Right now, he's really busy in the army, and it reminds me that things are always going to be changing—even our relationship. I'm scared but excited for what the future holds.
Alice, 19
Getting out of The Friendzone
If getting out of the friendzone seemed impossible, we now know that's not true. A little perseverance—and fate—could do just the trick.