Mikkeller Bar Singapore
While we still can't hit the dancefloor and partake in other nightlife activities that we miss, Mikkeller Bar Singapore has a solution for you to channel all that energy somewhere else.
Make new friends outside of clubs with the newly opened hawker bar's Mikkeller Running Club, held on the first Saturday of every month. Promising a free beer at the end of the run, consider us sold.
Mikkeller Running Club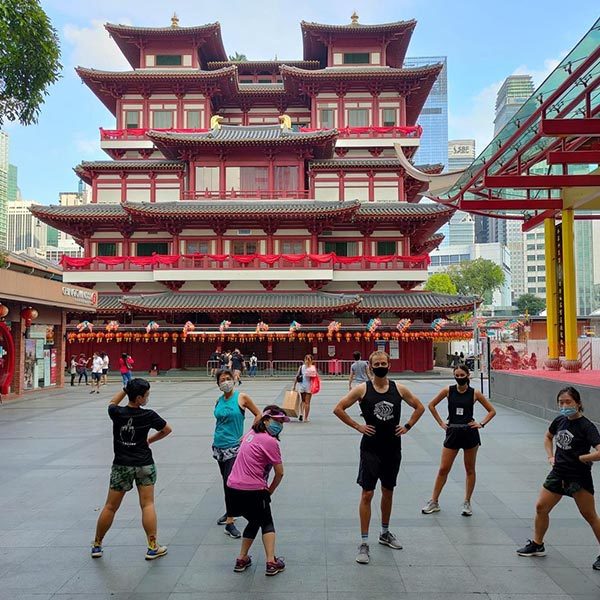 Running doesn't always have to be along the same boring route in your neighbourhood. Suitable for all types of runners, the organisers of the local chapter of Mikkeller Running Club set up different routes, paces and distances every month. Find the perfect balance between exercising and drinking, as well as make new workout buddies within the running club to keep you company. 
Additionally, bask in the beauty of Singapore's views, with routes that take you through Chinatown, Marina Bay Sands, Kallang Riverside and more.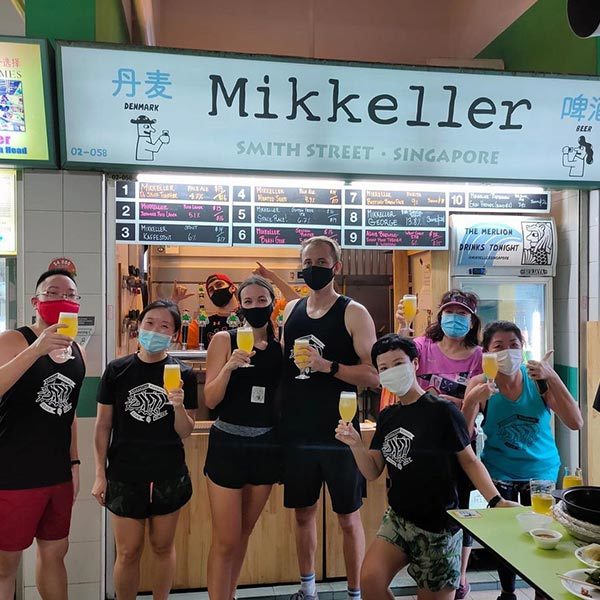 At the end of the run, all running club participants are rewarded with a complimentary glass of beer at Mikkeller Bar at Chinatown Complex & Food Centre. Nothing beats a nice, cold drink after a long run. Especially when it's refreshing beer to keep that good mood going.
Also read:
25 Happy Hour Deals From $2/Beer Pint Across Singapore—Including $1.50 Oysters & $4.90 Tacos
Mikkeller Bar Chinatown Complex & Food Centre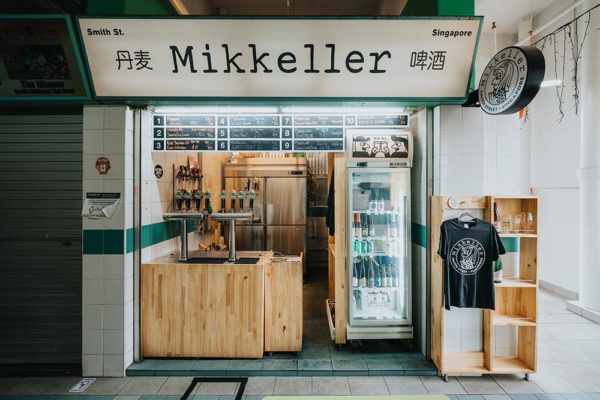 Image courtesy of Mikkeller Bar Singapore
In collaboration with the Singaporean duo behind the former Smith Street Tap & Friends, Mikkeller Bar has taken over the location to continue bringing great beers to the hawker centre. Currently known as the world's smallest Mikkeller Bar, this stall offers 10 beers on tap along with a variety of bottled beers. 
Instead of fancy cocktails in atas bars, embrace your inner uncle or auntie here, engaging in coffeeshop gossip and sipping beer. Chinatown Complex & Food Centre also offers a variety of local favourites, with famous claypot rice and popiah stalls. Wash the yummy food down with a pint or two of Mikkeller beer.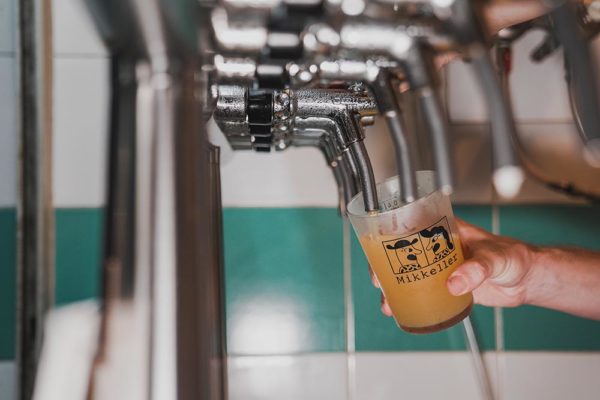 Image courtesy of Mikkeller Bar Singapore
Some of Mikkeller's world-class famous brews include Do Stuff Together, a thirst-quenching citrus pale ale with tropical vibes. If you're in need of caffeine pick-me-up, go for Kaffestout, a unique beer brewed with lactose and coffee.
Previous outlets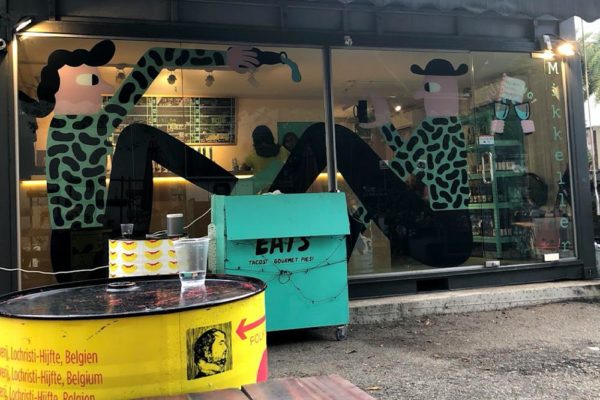 Source
This is Mikkeller Bar's third time opening in Singapore. The first outlet was at DECK, a container art space located at Prinsep Street. When it opened in 2016, many Singaporeans flocked to the bar, eager for a taste of the beloved Danish brewery's beers.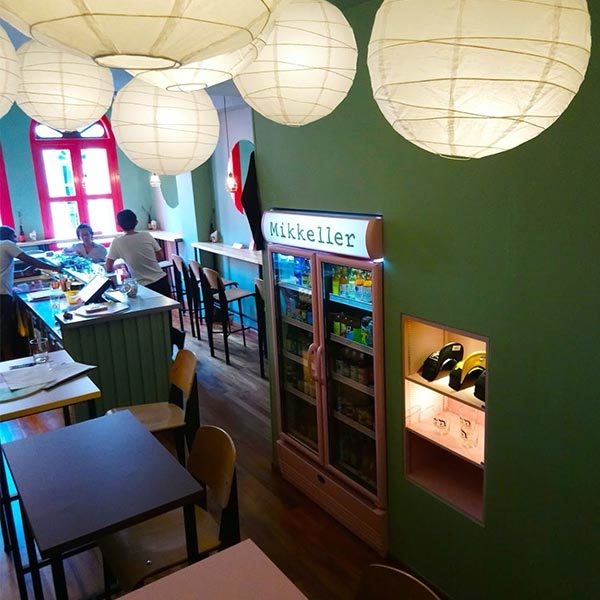 Source
Next, the bar moved to a cosy cafe-style venue on the second floor of Purvis Street. This time around, the bar's ambience has been completely rehauled once again, with its location in a hawker centre.
How to register
Following the opening of Mikkeller Bar in Chinatown on 2 March 2021, Mikkeller Running Club is re-commencing its monthly runs from 6 March 2021, Saturday. Unfortunately, it seems that all the slots for this month have been filled for now, as there are limited spaces due to social distancing. 
Don't worry, there's always next month. You can drop Mikkeller Running Club a message via Facebook or Instagram to be on the waiting list. Otherwise, stay tuned to its social media for the link to register for the upcoming months instead.
Run To Enjoy Free Beer Thanks To Mikkeller Bar Singapore
Grab your usual drinking buddies with you to sweat it all out before indulging in your choice of beer at Mikkeller Bar Singapore. Who knows, that glass of free beer after a good run might seem even more fulfilling than some of your late night TGIFs. In the meantime, you can pop by the bar to check out its new digs and toast to the weekend.
For beer fans craving more beer deals, check out this list of cheap happy hour deals across Singapore, starting from $2 a pint.
Also read:
9 Themed Bars In Singapore Including One That Is Hidden Behind A Fridge