Minions x Louis Vuitton Bags
Though the Minions can't quite compare to our staple nostalgic characters like Mickey Mouse and Hello Kitty, we have to admit that these yellow henchmen dressed in overalls are fast attaining a fandom of their own.  
From the first Despicable Me movie to the most recent Minions: The Rise Of Gru film, these characters have been widely popular amongst people of all ages. To show your love for these eccentric yet amusing characters, you can now get a Minions bag made out of the scraps from real Louis Vuitton bags.
The bags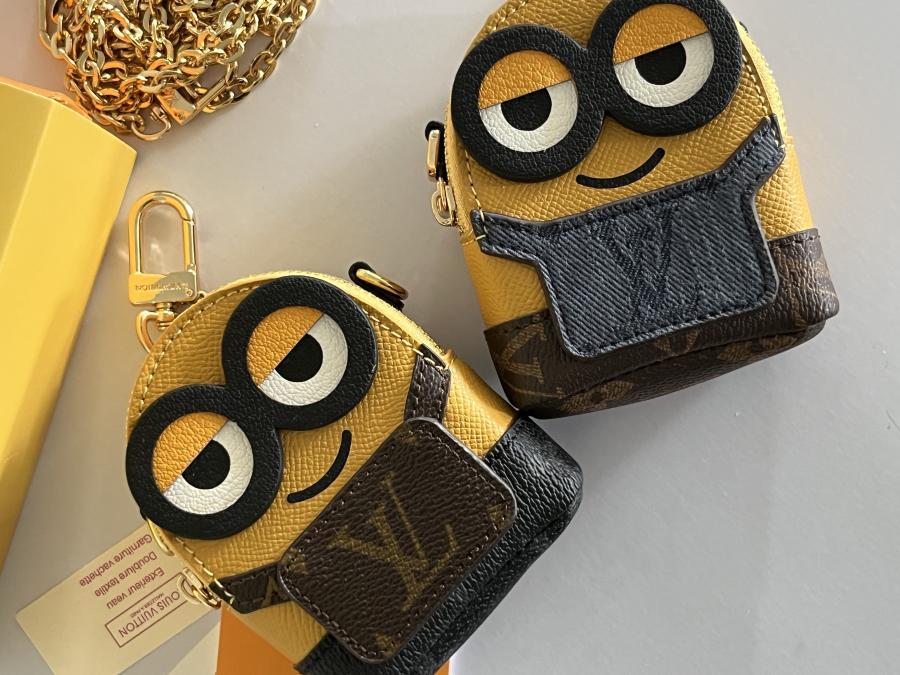 These mini bags come in a couple of different designs, where differing features include the number of character eyes and the type of material the Minions' overalls are in.
Each bag measures 12cm x 10cm so you can store your lip products and other essentials in it without having to carry a bulky accessory. 
If you prefer a sleek no-logo design, you can also opt for plain blue or brown leather. 
Hang it on your bags as a keychain or make use of the provided chain strap to transform it into an actual mini purse. You can even match with your little ones as you spend a day out together.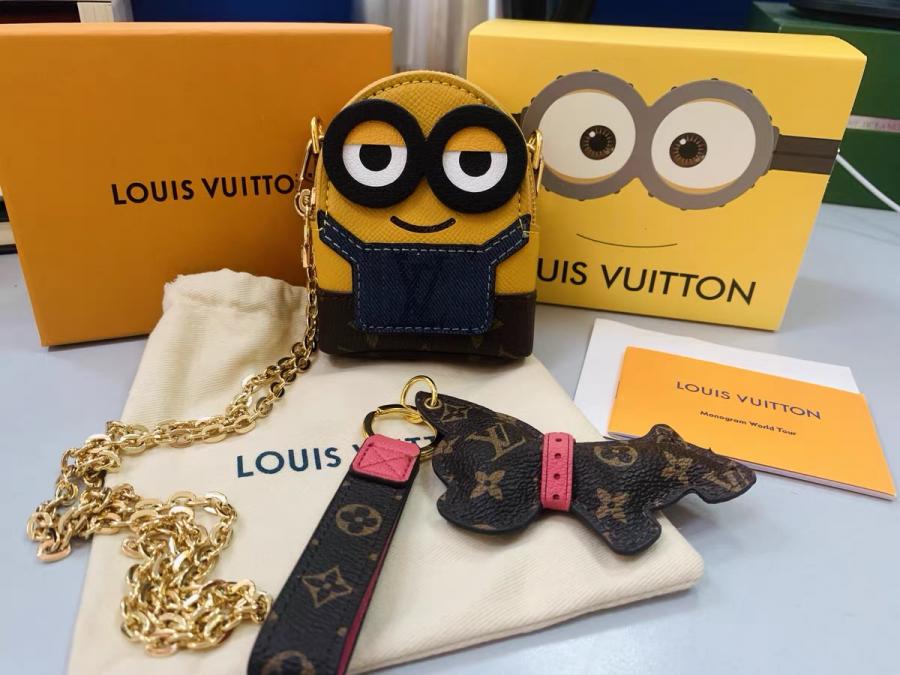 Rest assured that every bag you purchase will come in an adorable LV box, making it perfect for your gift exchanges. 
These Handmade Minions x Louis Vuitton Bags Let You Embrace Your Inner Mischief
If you've been scrolling on TikTok, you've probably come across a few videos of Gen Zs strutting to the movie theatres while dressed to the nines. With these handmade Minions x Louis Vuitton bags, you can add to the atas vibes in the cinema and flex your love for these characters.
Get your hands on these mini bags specially by this leather handicraft store on Taobao for ¥129 (~S$27) to ¥189 (~S$40), depending on the type of material that you choose.
All images courtesy of the seller on Taobao.
Also read:
Louis Vuitton Has A New Summer Stardust Collection With Iridescent Bags That Add Sparkle To Your OOTD