Neon Style Guide 2018
We survived maybe a good 5-8 years of minimalism since 2010. However, slowly but surely, being loud is all the rage again.
One way to be fashionably loud is to utilise the neon colour spectrum—danger zone orange, warning sign yellow and highlighter green.
Look killer on the streets without being roadkill, because vehicles can spot you dashing across the zebra crossing late at night with these eye-popping looks.
How to neon well
2018's biggest champion for unapologetically neon looks is reality queen Kim Kardashian. Here she was, spotted at Disneyland recently in a bright neon green utility jacket. Baby Northwest is also in a highlighter orange shirt, but of course she is unable to outshine mom; at least not yet.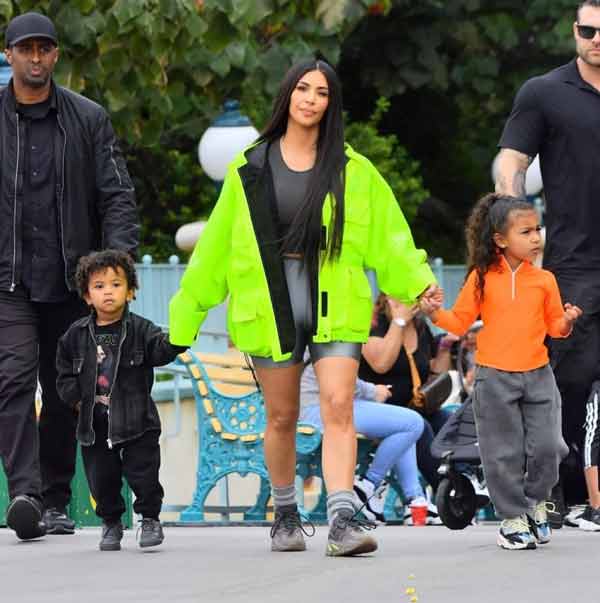 One simple way to work a neon look is to keep your outfit relatively simple. Kim pairs her jacket with grey biker shorts and the latest Yeezys which also have a hint of neon in them.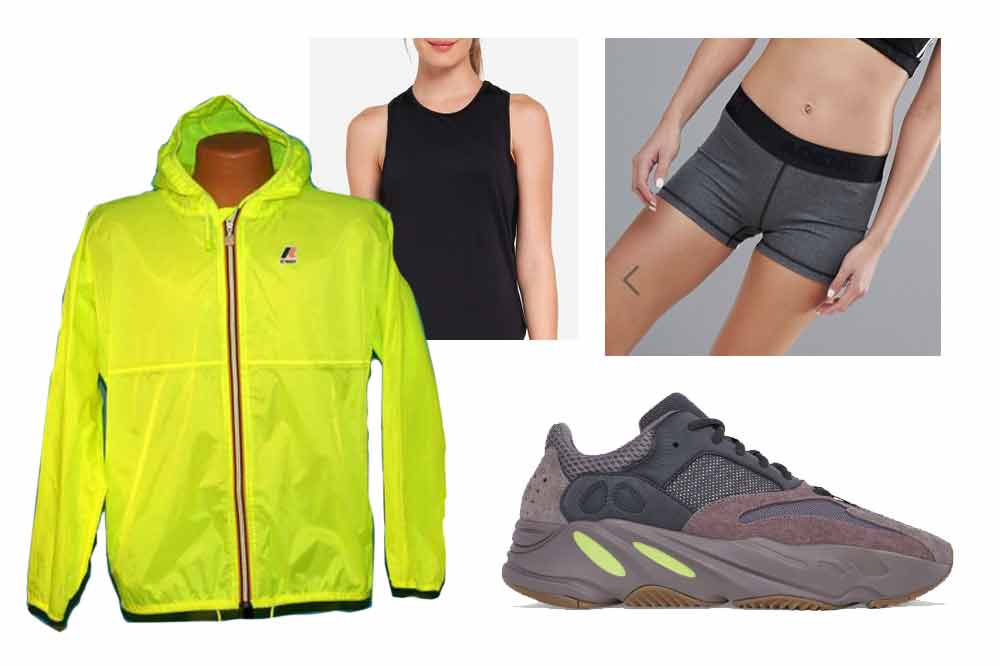 Steal Kim's style:
Vintage neon windbreaker: Etsy S$65.56
Cotton On Body tank top: Zalora S$18.50
Adidas Training Alphaskin 3 Inch shorts: ASOS S$44.98
Yeezy Boost 700: Adidas S$414.25
Neon colours often come in glossy plastic finishes. These ladies opt for neon pieces in softer fabrics which puts a fun twist in their outfits, while slaying the streets of New York during Fashion Week.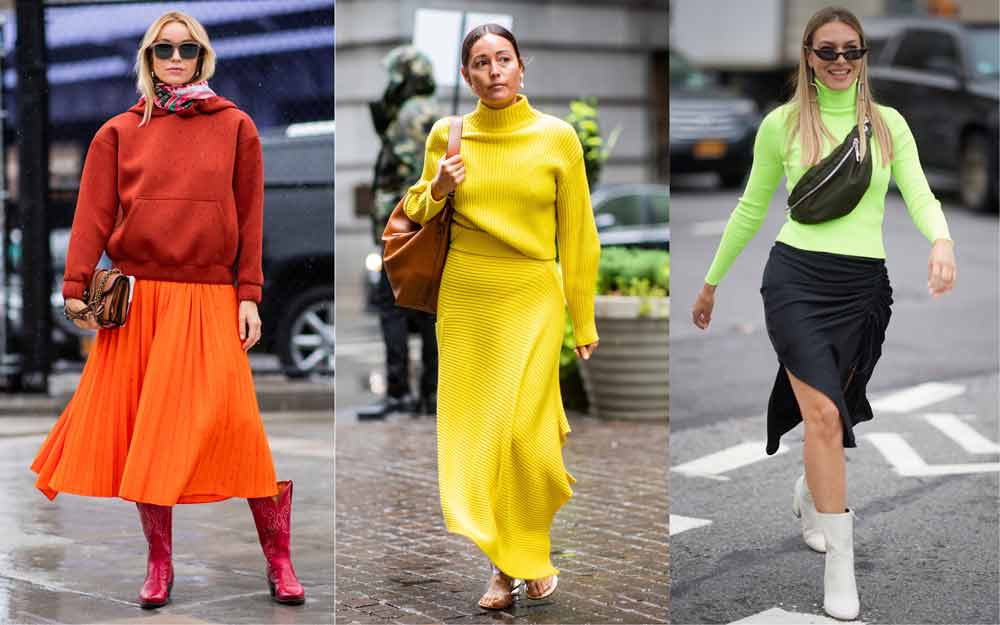 As they show us, age is not a factor in owning these loud looks. Great taste transcends all generations. We picked out some neon tops on softer fabrics and show you how to pair them.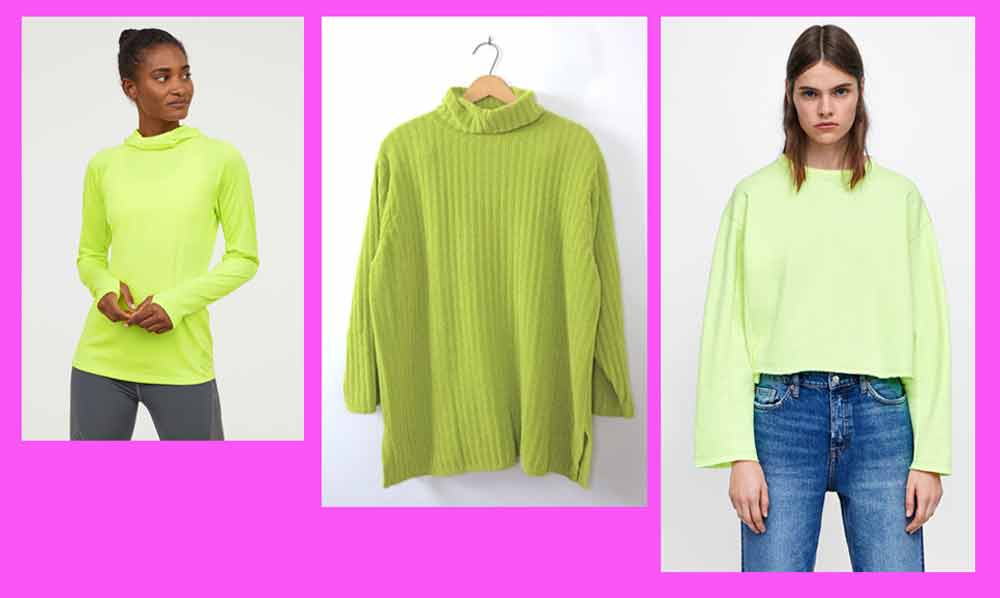 Left to right:
Neon running top: H&M S$44.95
Vintage 80s neon turtleneck sweater: Etsy S$67.08
Neon cropped sweatshirt: Zara S$49.90
Pair the tops with mom jeans, a matching highlighter-coloured skirt or a shiny leather skirt to create an eye-catching 90s flashback look.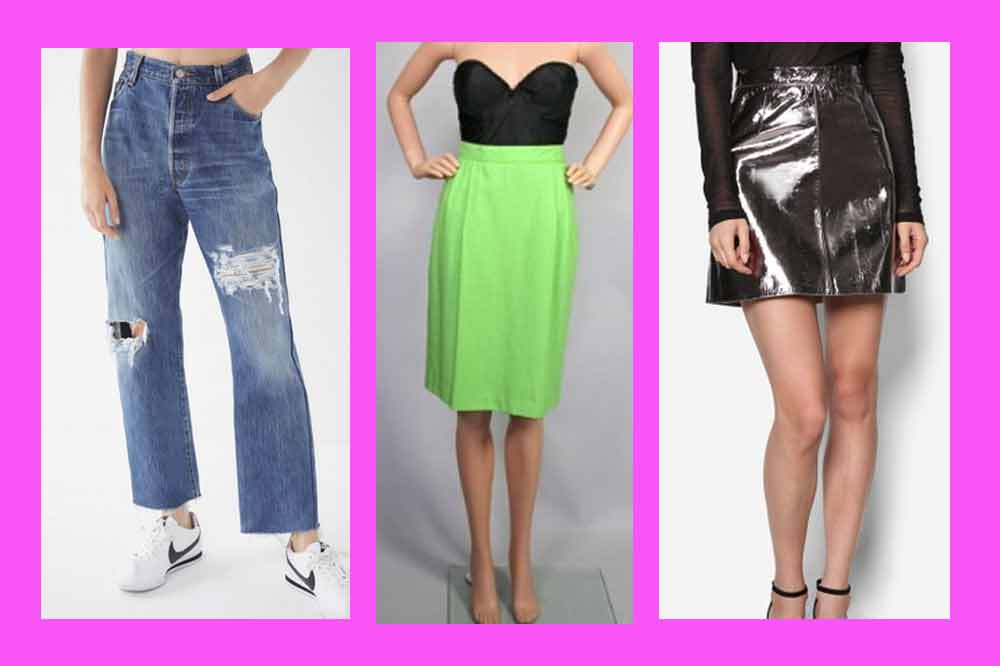 Left to right:
Levi's mom jeans: Urban Outfitters US$79
Vintage high waisted pencil skirt: Etsy S$21.41
Miss Selfridge silver leather skirt: Zalora S$74.90
Name brand neon
To further prove that neon is back with a vengeance, here are some designer labels with neon wares for you to collect.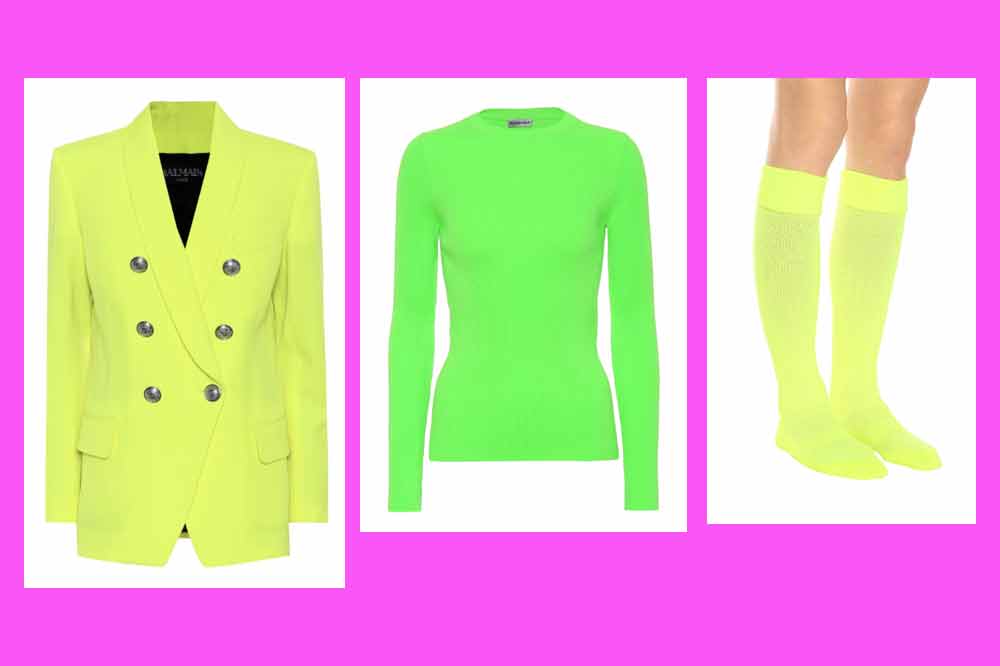 Left to right:
Balmain neon wool blazer: Mytheresa S$2,409
Balenciaga neon ribbed sweater: Mytheresa S$1,220
Miu Miu knee-high socks: Mytheresa S$147 (50% off)
If the neon looks are way too out there for you, neon accessories are a good way to give you an instant boomz in your outfit.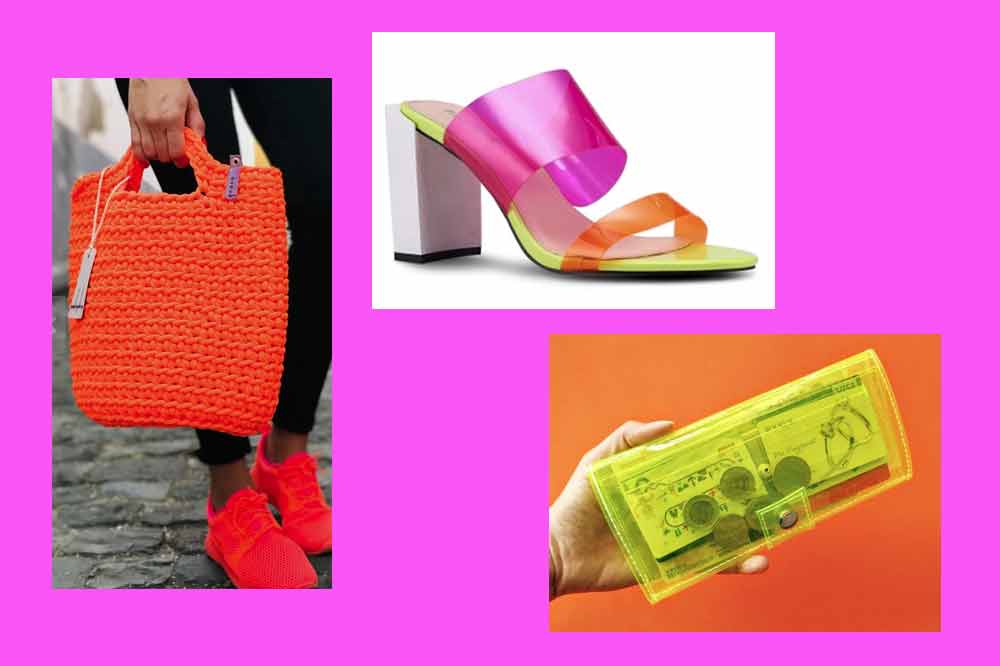 Left to right:
Handmade crochet tote bag: Etsy S$96.19
Public Desire fusion heels: Zalora S$47.90
Neon PVC wallet: Etsy S$91.29
Relive 1995 With Neon Looks In 2018
Re-highlight the 90s with these eye-popping neon looks as a tribute to your Stabilo highlighter set that helped you get through major examinations.