Nike Corduroy Sneakers
Nike debuts its latest rendition of the Daybreak model in 2 pastel colourways. The corduroy sneakers will be made available starting from 9am, 23 April 2020 on Nike China's website. The shoes retail at ¥799 (S$160.68) per pair.
A closer look
First of the 2 colourways is a predominantly white and baby pink sneaker. Named "Sail", this pair of sneakers is reminiscent of a lotus flower with its white, pink and green colour combo.
A side view of the shoe reveals a swoosh of baby blue on the Nike logo, and a muted yellow around the laces. This design is perfect if you prefer a milder fusion of colours.
Going on with the multi-colour theme, the outsole contains little specks that remind us of a Yayoi Kusama painting.
Style this pair with a midi flowy dress or boyfriend jeans depending on your mood.
Also read:
Pastel Sneakers From Nike & Adidas Are Perfect To Nail That VSCO Girl Aesthetic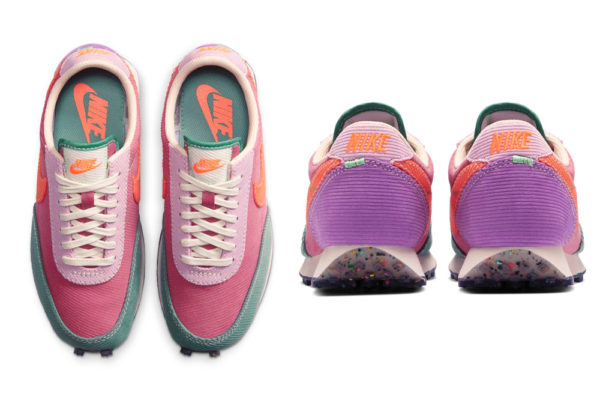 The second pair is named "Dark Berry" and arrives in a stunning ensemble of pink and purple. Matching the darker hues with layered panels makes for a more saturated blend of colours.
The iconic Nike swoosh is in orange for that extra accent. The sneakers also don a jade-like green on the insole and along the front rim of the shoe.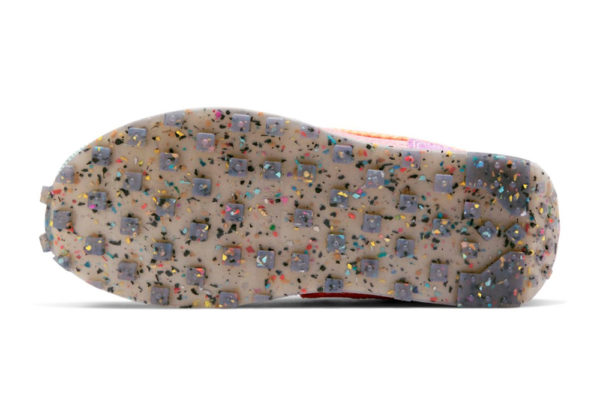 Similar to "Sail", the outsole on this design is also peppered with paint-like specks. However, this pair features boxy patches in grey, making the soft studs more noticeable on this "Dark Berry" colourway as compared to the other.
Style this pair of sneakers with anything from cuffed jeans to a ruffle dress. Bonus points if you successfully pull off a colour-blocking stunt with this pair.
Nike Corduroy Sneakers For The TikTok Soft Girl Aesthetic
Nike's latest corduroy sneakers are no doubt a fashion statement with the unique material use and pretty colour combinations. Nab a pair online to nail that adorable TikTok soft girl look.
Also read:
Dover Street Market x Adidas Stan Smith Shoes Are In Black And White To Give You Major Back-To-School Vibes
All images courtesy of Nike.