Non Traditional Bouquets
If bae isn't into flowers, fret not. Whether she's a gamer geek or vain pot, save yourself the extra bucks and DIY a personalised bouquet she'll remember for life. You can heat things up literally with roses made of bacon fresh from the oven, or go 50 shades darker with her favourite makeup palettes.
Here are 23 unique gifts your girl will appreciate.
1. Bread Bouquet
Show her just how much you knead her love.
2. Pokemon Bouquet
Because 'I choose you'.
3. Alcohol Bouquet
Get this for the girl who's drunk in love. *cues Beyoncé*
4. Melon Bouquet
To remind her that she's one in a melon.
5. Fried Chicken Bouquet
Only for the hottest chick in town.
6. Medicine Bouquet
If your girl is an Auntie at heart, get her a bouquet full of medical necessities #justincase. Because she's sick AF.
7. Pet Bouquet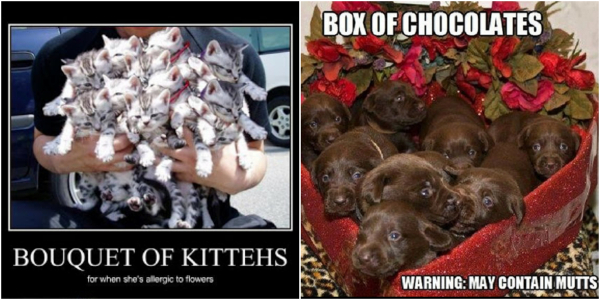 8. Bae-con Bouquet
Let her know she's your one and only bae-con.
9. Chocolate-Dipped Strawberries Bouquet
10. Diamond Bouquet
Shine above the rest and ask her, "will you be mine?"
11. Be The Bouquet
Or better yet, present yourself as the bouquet. Guaranteed win plus chop.
12. Condom Bouquet
13. Soft Toy Bouquet
Show her tsum of your love.
14. Yarn Ball Bouquet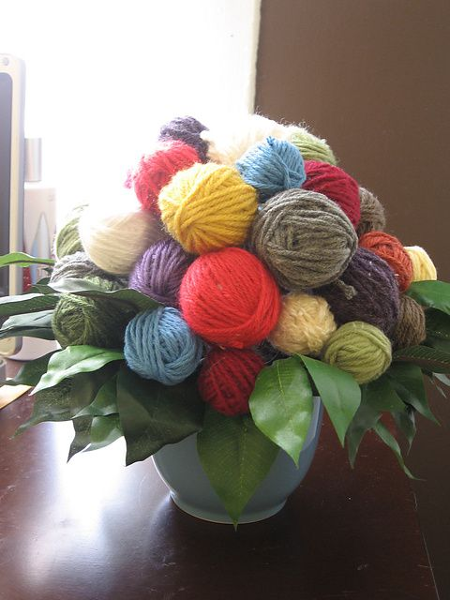 Tell her how much you y(e)arn for her with these colourful balls.
15. Lego Bouquet
Symbolically build your lives together with these Lego pieces.
16. Paper Bouquet
Compile her favourite song lyrics/poems and origami the crap out of it.
17. Butterfly Bouquet
To remind your girl how beautiful she is—just like a butterfly that can't see its wings; she doesn't know how lovely she is.
18. Childhood Memorabilia Bouquet
19. Sock Bouquet
To ensure she doesn't get cold feet in your relationship.
20. Makeup Bouquet
Every girl's dream come true, "eye do!"
21. Organic Bouquet
To represent how high you get from her love. #ItsLitFam (P.S illegal in Singapore)
22. Money Bouquet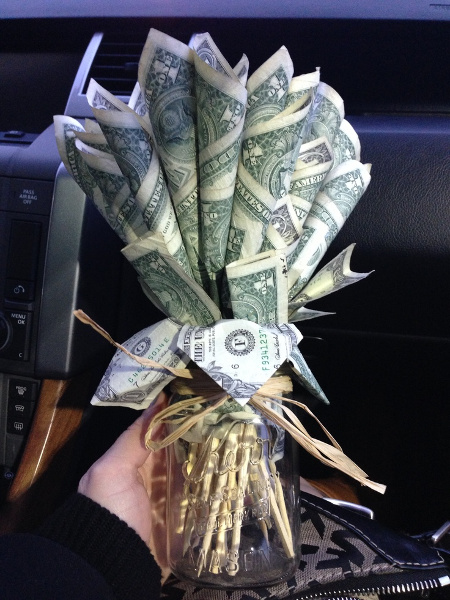 23. Chili Bouquet 
To add some spice to your love life.
Unique Bouquet Ideas DIY
So this Valentine's day, tell bae that you're theirs in your special way. And to all the single ladies out there, we see you, we love you, and you should love yourself too. Treat yourself this Valentine's cause only you can love you best #justsayin.