PapyPress Wedding Announcement Packages
The pandemic has affected us all in different ways. For engaged couples, sending out wedding invitation cards and throwing a hotel wedding is out of the question, at least for now. Instead, during Phase 2, wedding solemnisations have become intimate affairs limited to 10 people. If you've been looking for ways to share the love with the rest of your nearest and dearest, here's some good news. Local wedding stationer PapyPress just launched customisable Wedding Announcement Packages in collaboration with other local retailers.
Each package consists of a wedding announcement card made with the company's specialty letterpress, along with a curated gift set. Prices range from $25 to $150 a set, and a minimum order applies.
Customisable gift packages
The brand was inspired by the Chinese betrothal ceremony ("guo da li" in Mandarin), a tradition that sees couples distribute wedding gifts to the bride's relatives and close friends to share the joy of their upcoming union.
The wedding announcement cards let your proclaim your nuptials in a heartfelt and stylish manner, with phrases like "Separated by distance but never apart, it wasn't the same without you." You can choose from white ink or foil print methods for the text.
When it comes to your chosen memento, PapyPress' Wedding Announcement Packages feature 3 food options and 1 non-food option at the moment.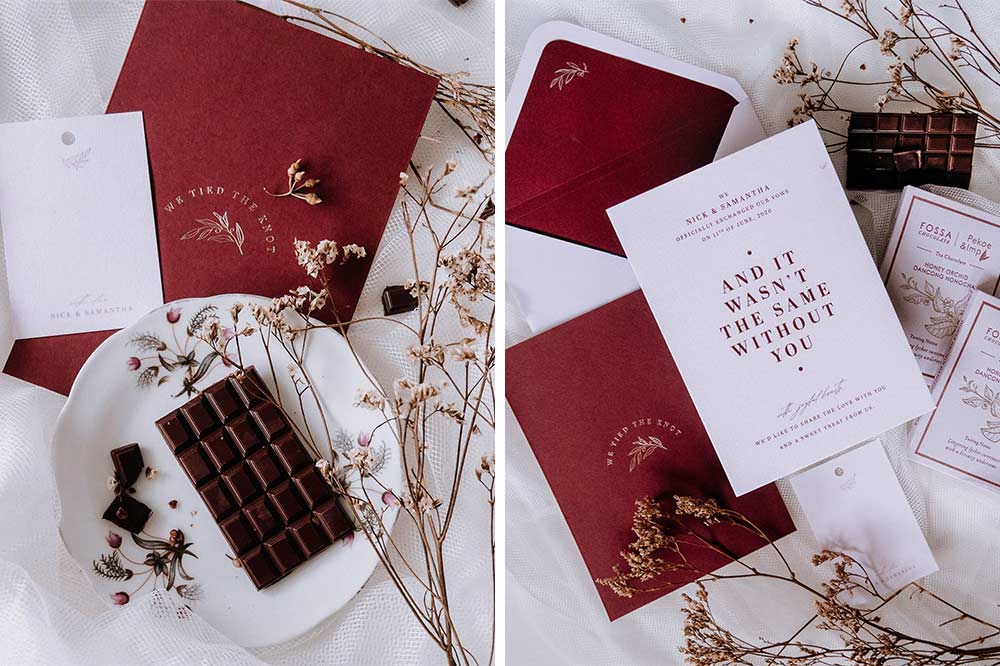 Fossa Chocolate is a bean-to-bar craft chocolate maker known for its unique flavours. These include Lychee Rose Dark Milk Chocolate, Salted Egg Cereal Blond Chocolate and the fascinatingly-named Duck Shit Dancong Tea Chocolate.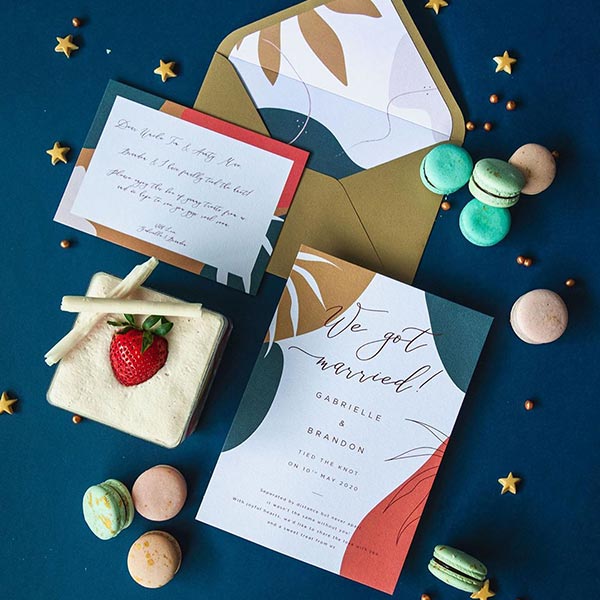 More sweet treats are available in the form of Fresh Fruits Lab's fruit cakes. Pictured above are its Strawberry Shortcake and French Macarons.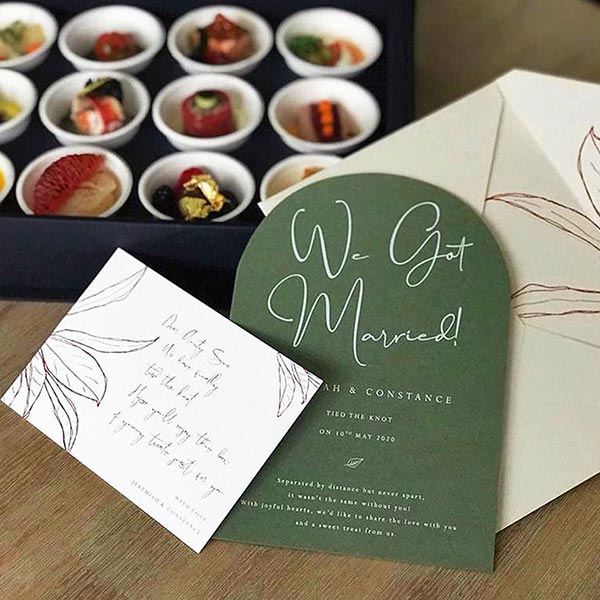 If you'd prefer more savoury options, PapyPress has also teamed up with luxury caterer Tim's Fine Catering to offer bespoke canapes.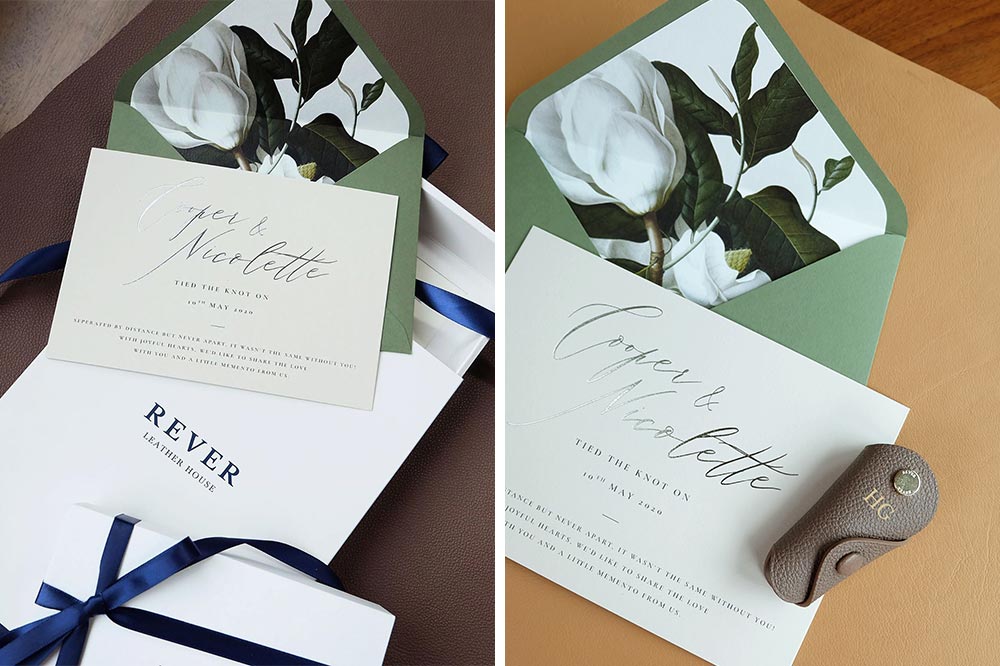 Practical couples who prefer a gift that will last forever can turn to the range of leather key fobs and pouches from artisanal leather crafters Rever Goods.
PapyPress' Wedding Announcement Packages Help You Proclaim Your Nuptials While Adhering To Social Distancing Guidelines
We're all trying our best to adjust to the new normal. This includes learning how to celebrate moments big and small with our loved ones while staying safe at the same time. PapyPress' wedding announcement packages let you celebrate your special day with those who are unable to be there in person. The packaghes range from $25 to $150 per gift set. There is a minimum order of 10 sets besides the canapes package, which has a minimum order of 20 sets. Check out PapyPress' website for more information.
All images courtesy of PapyPress.
Also read:
How To ROM In Singapore: Best Dates, Solemnisers & Things To Prepare