Paw Prints Umbrella
The National Environment Agency (NEA) has warned about more impending heavy storms this November. If you found yourself caught in the rain over the past few days, it might be time to stock up on your wet weather essentials. Cat lovers can consider this umbrella by Chinese designer He Yue, which will lift your spirits every time you look at the trail of adorable cat paw prints it leaves behind. 
The design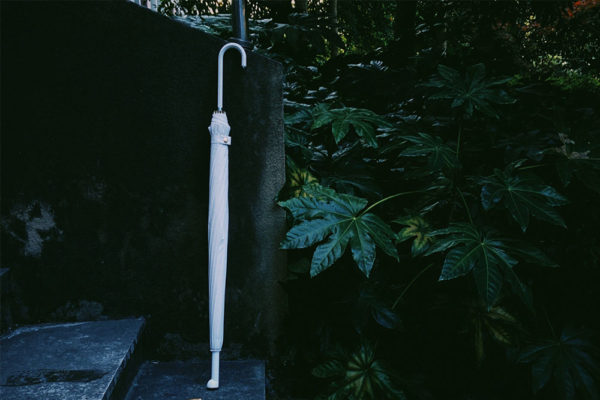 Source
At first look, this minimalist white umbrella seems sleek and nondescript.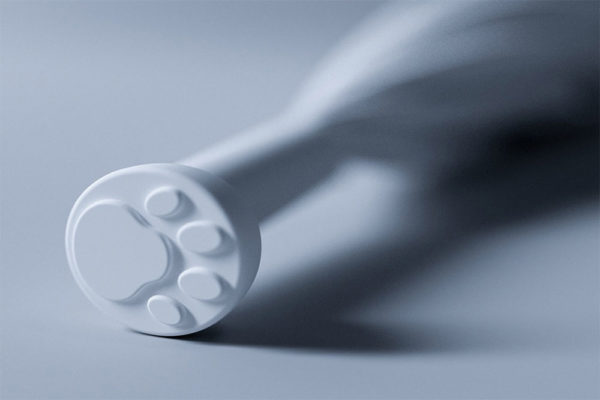 Source
Little do passers-by know that it has a tiny yet crucial detail: a cat paw on the rubber tip of the umbrella. He Yue was inspired by how people continue using their umbrellas like walking sticks after the rain has stopped.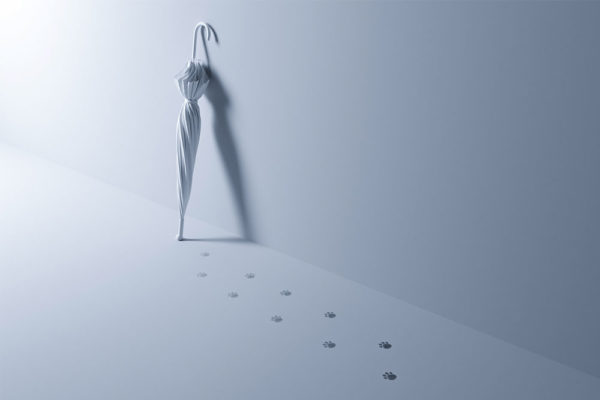 Source
When this umbrella gets wet and then comes into contact with a dry surface, the cute little paw prints will appear. Think of it as a rubber stamp, only instead of making a permanent mark on paper, you're leaving a temporary mark on the sidewalk. 
Source
According to He Yue's Behance page, the trail of paw prints "describes the warm story of 'companionship' and 'people'." Besides making your day better by adding a touch of whimsy, the paw prints will make you feel as though you are walking alongside a loyal pet.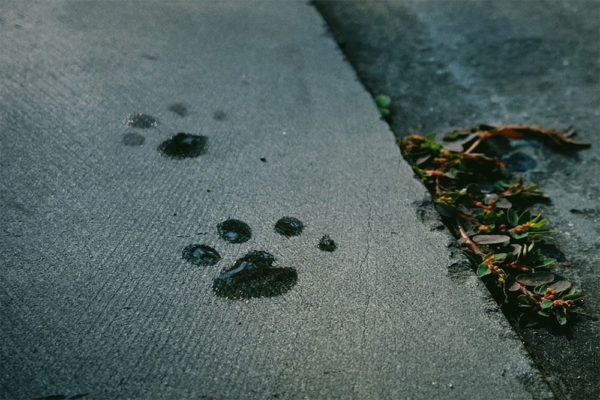 Source
The markings on the ground will probably also cause curious passers-by to take a second look, as they wonder who or what is leaving the prints behind.  
An alternative paw stamp cap
For now, He Yue's paw prints umbrella does not appear to be for sale. Japanese retailer Pinkoi, however, is selling an umbrella paw stamp cap for ¥1,200 (~S$15.63) on Amazon Japan.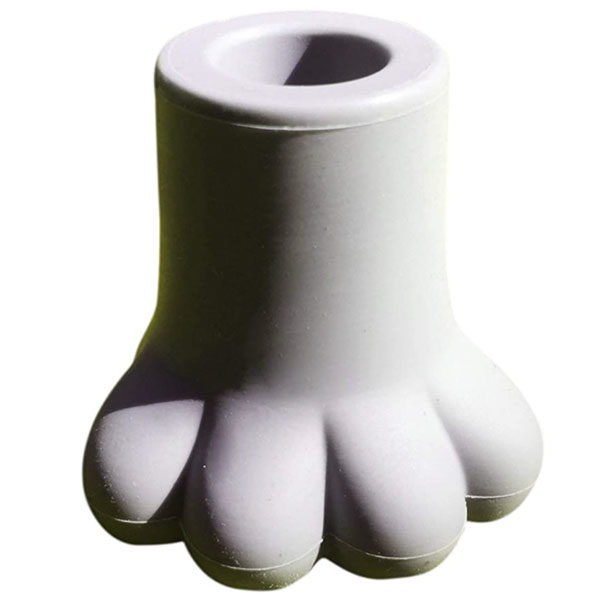 Source
This stamp cap is in the shape of a paw. You can attach it to the bottom of your umbrella. It comes in 4 colours—white, pink, black and blue—and 3 sizes, small, medium or large; depending on your umbrella size. 
This Paw Prints Umbrella Will Not Let You Stay Moody On A Gloomy Day
Say goodbye to feeling sad and lonely on cold rainy days. Despite the dark, ominous clouds looming over you, this unique umbrella that leaves paw prints on the ground will be your new best bud. 
Cover: Source
Also read: 
Jelly Shoes From Adidas & Crocs Let You Dip Your Toes Into Nostalgia And Keep Your Feet Dry This Rainy Season