Personalised Gift Boxes
Christmas is approaching fast, and if you've left your holiday shopping to the last minute (again), you're probably panicking over where to get thoughtful gifts at short notice.
But instead of stressing and scrambling to buy generic, last-minute gifts like fancy body soap, opt to gift your loved ones a personalised gift box this festive holiday.
Convenient to purchase, readily-packed, and customisable, choose from these 10 boxes that offer a personal touch without blowing your budget.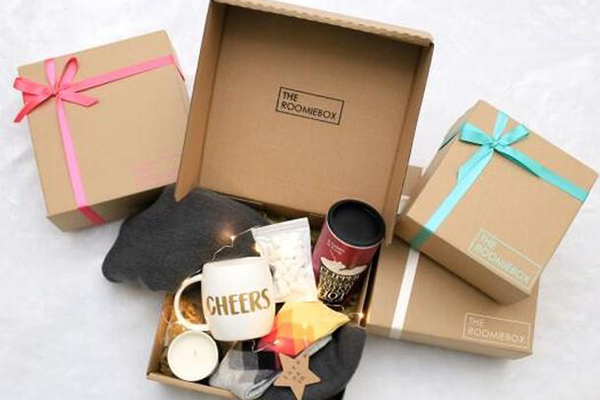 Created by two roommates, The Roomie Box is a start-up company that curates personalised gift boxes based on the recipients' interests. All you have to do is tell them who the present is for, what they like, and The Roomie Box will cherry-pick items within your given budget.
Regular pre-made boxes including stationery and coffee sets start at S$20, while Premium customised boxes start at S$50. You can even add a free personalised message handwritten by the team.
Order through their Instagram @theroomiebox.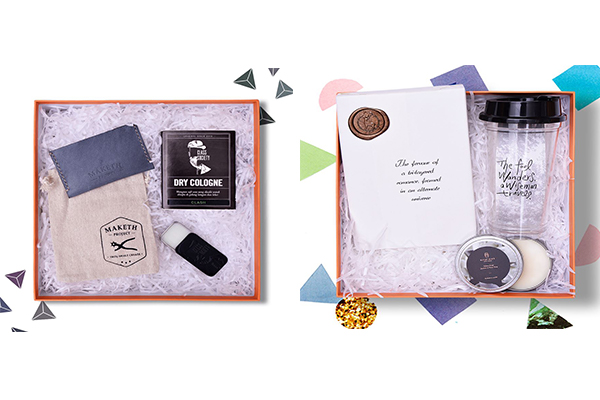 With Givgiv.co, you can shop from a range of globally-sourced items such as handmade candles and leather notebooks for your special SO.
To make your gift extra memorable, you can include a personalised message and Givgiv.co will have your present wrapped and delivered to your recipient just in time for Christmas!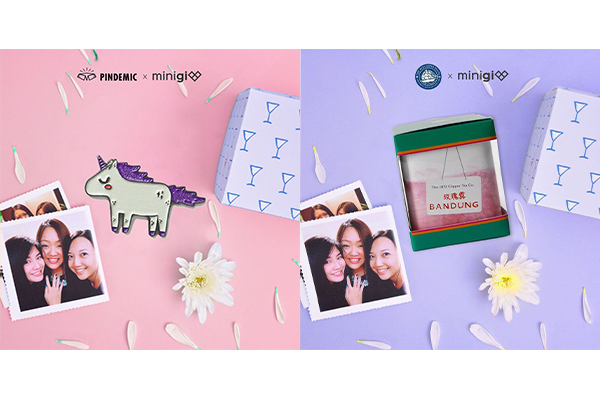 Present your BFFs with the ultimate gift of friendship this Christmas with Minigiv's foldable gift box
Aside from photos provided by you, the all-in-one S$12 gift box also includes a greeting card and a mini gift which you can choose from their website.
Items you can pick include bath bombs, a Strawberry Grow Kit and Bandung Tea from Clippers Tea Co.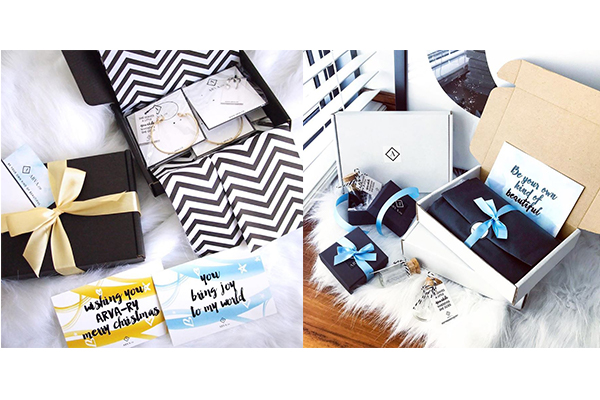 Whether you are looking for a gift for your fashionista friend, or are a boyfriend who wants to get a personalised piece of jewelry for your boo, try Arva.co.
You can enjoy a hassle-free shopping experience as their in-house stylists curate a gift box according to her personal style, be it edgy, modern or playful.
Each box comes with three pieces of jewelry and a greeting card of your choice.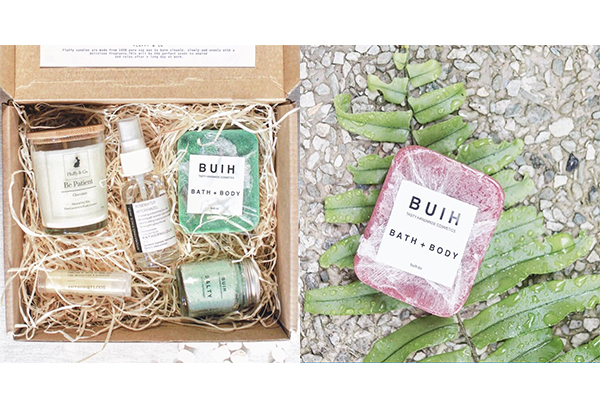 Another Instagram-based gifting studio, Indigo Monday sources handmade bath salts, soy candles and soaps from all over Southeast Asia.
If you have a friend in need of a little TLC, help them treat themselves with a home spa experience this festive season.
Each box is customisable based on requests and costs between S$15 and S$50. DM @indigomonday.co for a quote.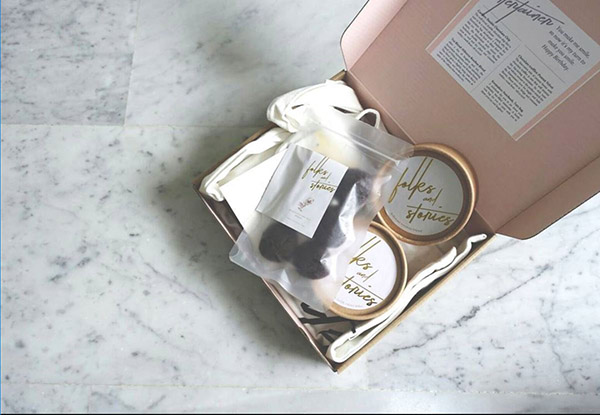 Skip the Ferrero Rocher and opt for handmade chocolate truffles for your sweet-toothed friend.
Whether she's a 'Thinker', 'Artist', or 'Inspirer', there are pre-curated gift sets she's guaranteed to love. Alternatively, you can design your own box to include cookies, tote bags, notebooks and a personalised card for S$35.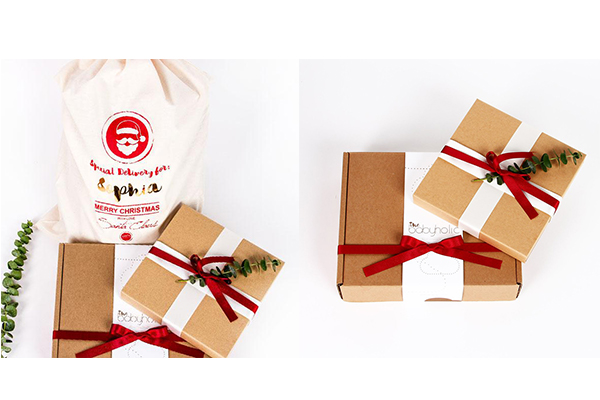 Make Christmas extra special for new mums and newborns with a Santa sack containing quality practical items such as cotton socks, bibs, and rompers.
For less than S$50, you can include a message card and have the gift delivered directly to your recipient at no extra charge.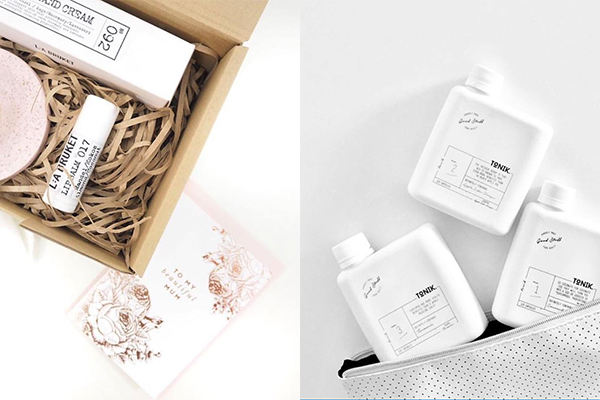 If the home is where the heart is, then treat your mum (or the 'mother' of your friend group) to a box of fresh kitchen linens and fancy homeware.
As most of the luxury items are imported from New Zealand, the gift box can be pricey. However, Maissone offers a huge range of sale items for you to keep within a reasonable budget without compromising on quality.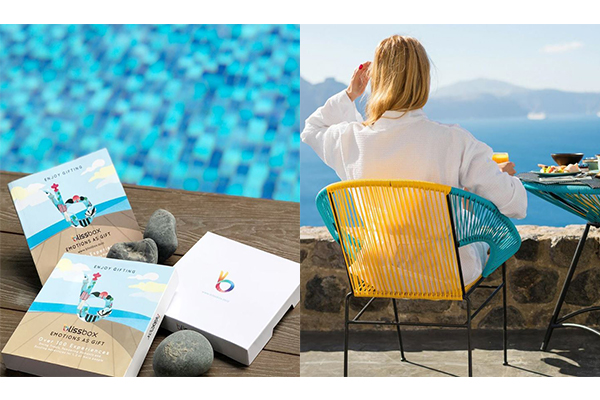 If you know a friend who prefers to spend on experiences rather than material things, surprise them with a Blissbox.
For S$44.90, you'll get over 100 redeemable vouchers for services ranging from spa treatments to discounted holiday trips.
Furthermore, the vouchers are renewable if the receiver doesn't utilise them before the expiry date.
Giftyard.sg curates gourmet food boxes with items such as fine wines and artisanal cheeses for the foodie in your life.
Choose from pricier options like the Happy Hour Box (S$129) or more wallet-friendly options like the Less Guilt Snacks (S$39) and Tasty Gourmet Nut Boxes (S$39).
If you know someone who's nuts about food, send them a customised food box so they can feast their heart's content over the Christmas holidays.
Last-Minute Christmas Presents
With a week left till Christmas, it's time for everyone to get their presents ready to go!
Related: 18 Christmas Gifts Singaporean Women Actually Want (2017)