Portable Charcoal Grill
If you're running out of fun date ideas to try out with your SO during this period of 2 pax dine-in, maybe it's time to have a picnic in the great outdoors. Japanese outdoor brand LOGOS has launched a portable charcoal grill, conveniently shaped like a briefcase. Now you can conveniently go for a BBQ party anywhere you go, without the fuss of carrying too many barang-barang with you. 
The design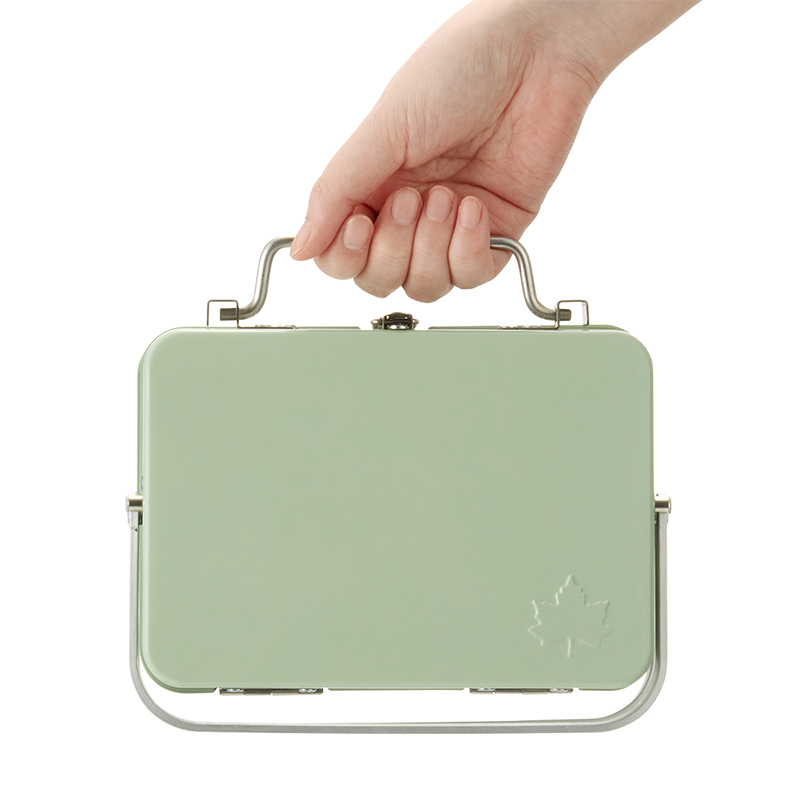 At first glance, the compact charcoal grill looks just like a typical briefcase, or it can even pass off as a lunchbox. It comes in a stylish pastel green colour with a handle on top.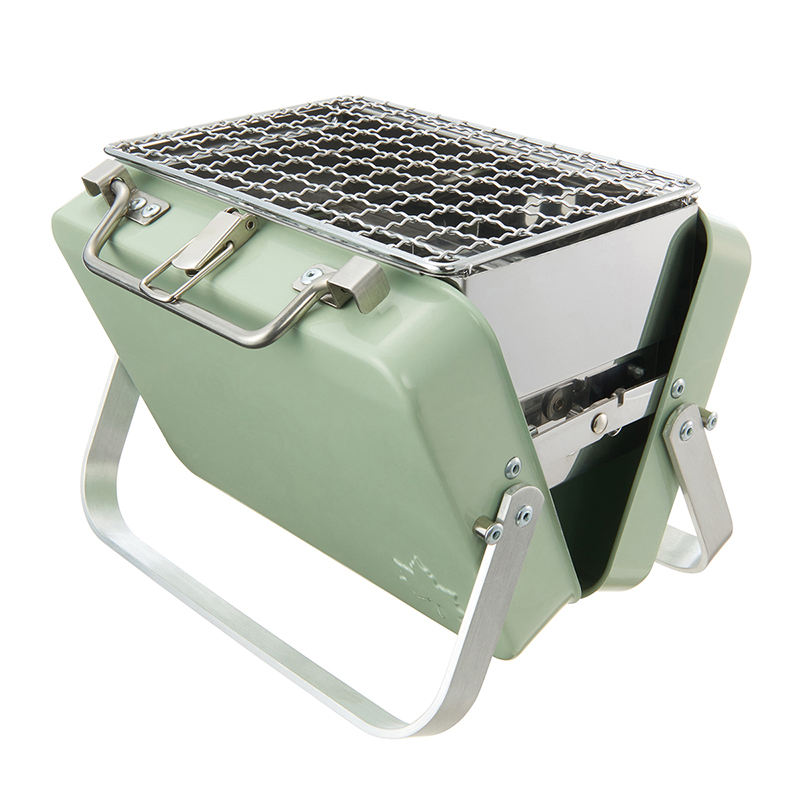 Once you've found a nice shaded area in the park to set up your picnic mat, the briefcase can open up to reveal a BBQ grill and firebed inside. The 2 handles on the bottom of the briefcase separate to form the base, allowing the grill to easily stand upright.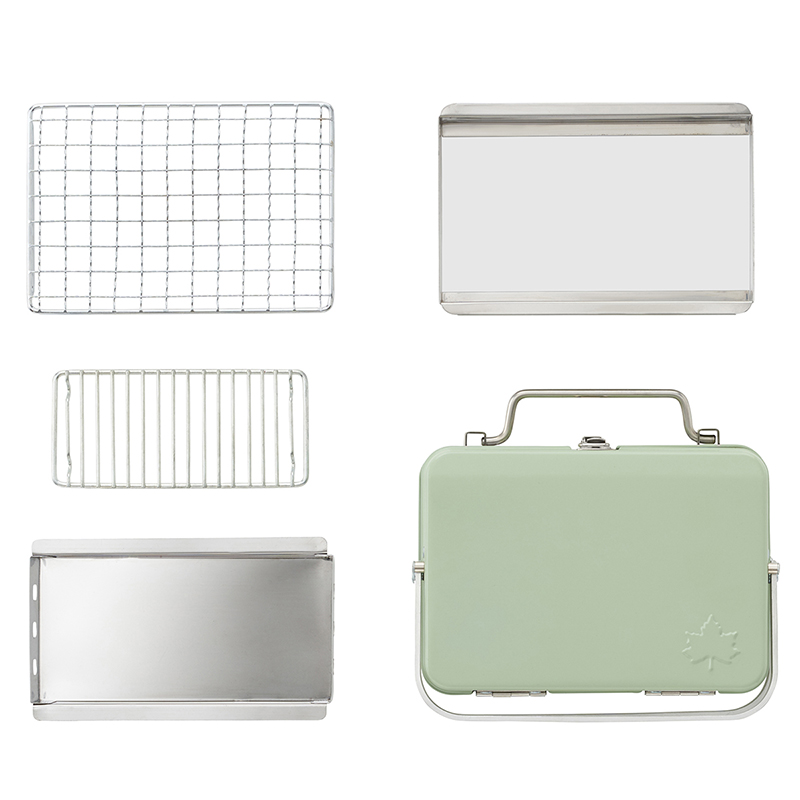 The many different parts of the charcoal grill can be efficiently taken apart for washing and put together again. LOGOS has also provided a video tutorial on Youtube of how to assemble the parts, in case you've had challenging experiences with IKEA furniture in the past.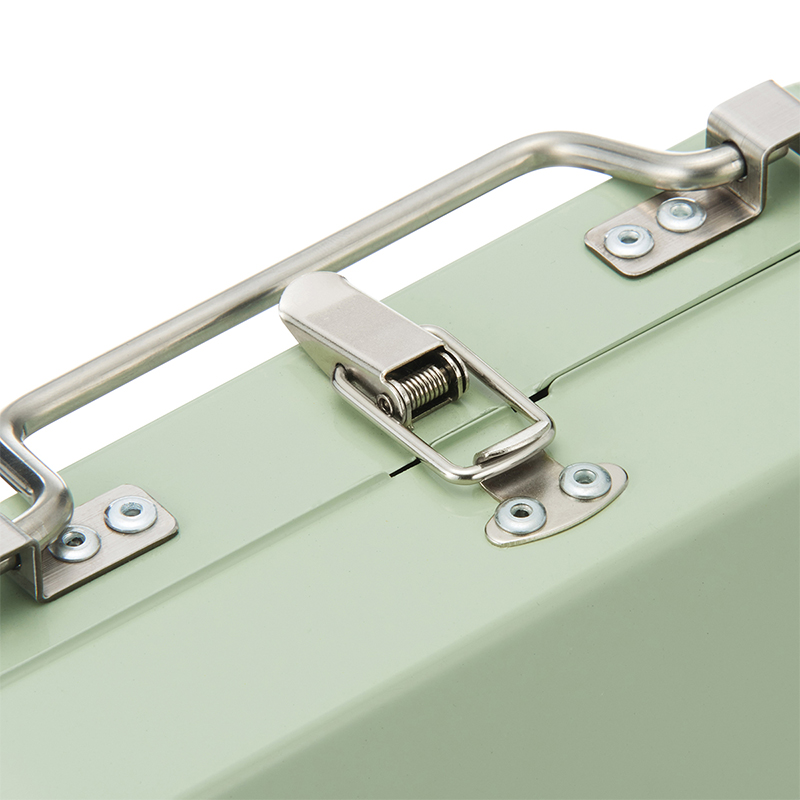 The briefcase comes with a lock on top to keep all the parts in place while you're on board the commute to your picnic. You can even place it in your wicker basket while cycling along East Coast Park, without the fuss of finding somewhere to store it while you have fun.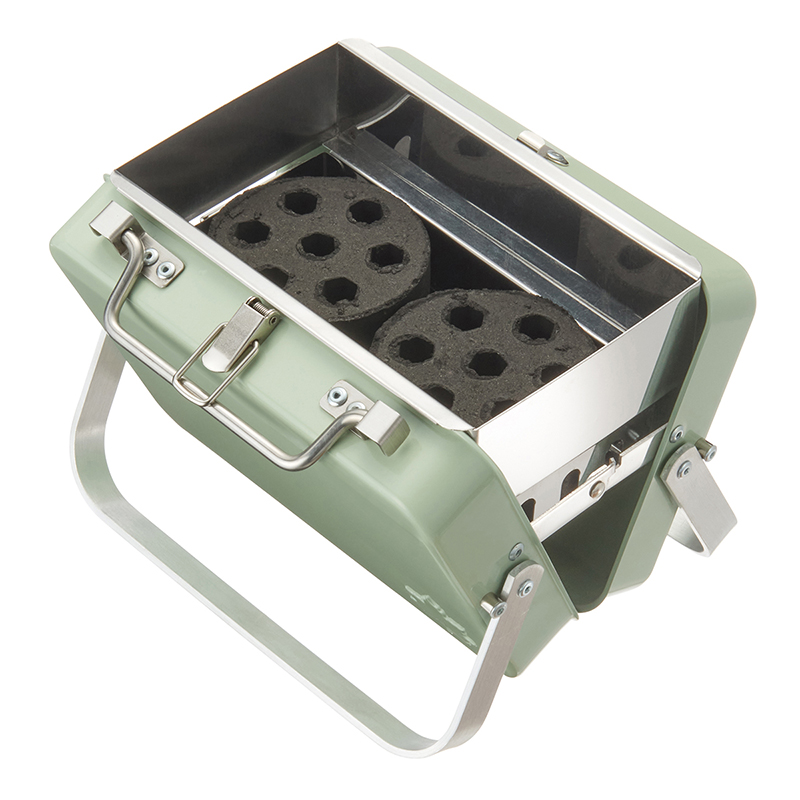 The firebed can fit up to 2 of LOGOS' cylindrical charcoal, also known as the Eco Coco Mini Round Stoves. These are environmentally friendly and can be ignited with a match or lighter so you can start your BBQ instantly.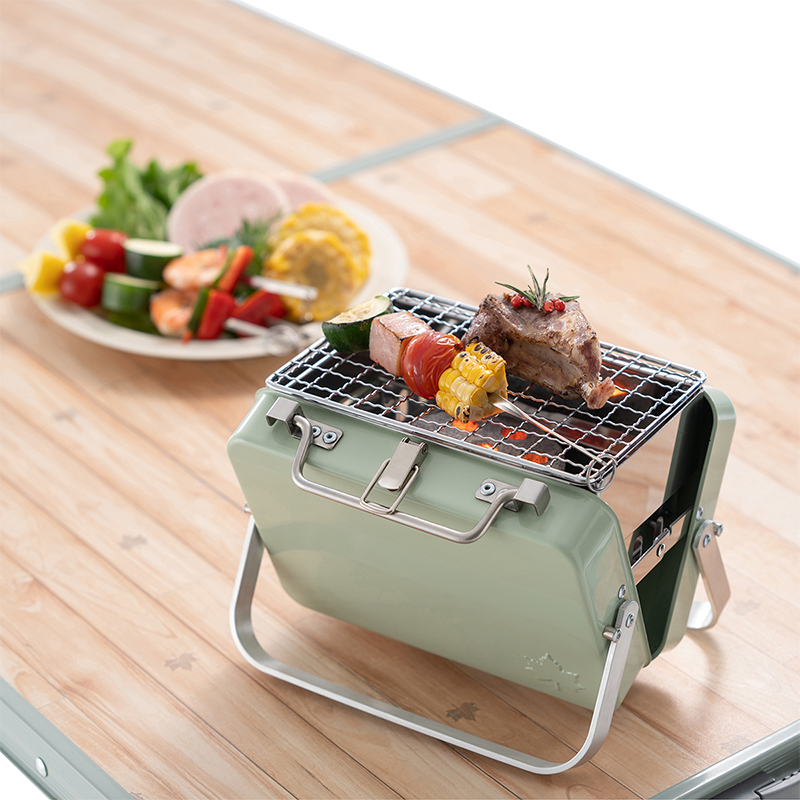 There's no better way to end off a date than with a good meal to make it even more memorable. The LOGOS portable charcoal grill is retailing at ¥3,278 (~SGD$39.70) and is ideal for grilling kebabs and other snacks while enjoying the scenery.
LOGOS' Portable Charcoal Grill Allows You To Level Up Your Romantic Picnic Dates By The Sea
You can find this portable charcoal grill on LOGOS' Amazon website that ships to Singapore. Though it is currently out of stock, hopefully LOGOS will update us with more restock information soon. In the meantime, you can check out other types of BBQ grills from LOGOS that are available. Or if you're a steamboat person, the BRUNO hotplate might be more up your alley.
All images courtesy of LOGOS.
Also read:
The BRUNO Hotplate Now Comes In A Chio Rose Milk Tea Colour So You Can Cook At The Dining Table In Style