Rihanna Bathroom Slippers
Fashion sweetheart, Rihanna, is back at it again. Her recent collaboration with PUMA has brought us some sensational satin sneakers and slides—but it seems even Riri has her fashion flop moments aka her new line of sliders that has left us feeling conflicted.
Taking a cue from Balenciaga's iconic Blanket Bag and Ikea Bag, it's no surprise to see another fashion venture follow suit.
One thing's for sure though, the Hollywood fashion industry can't seem to get enough of our lepak and unintentionally fashionable look, but can you blame them? #effortlessfashion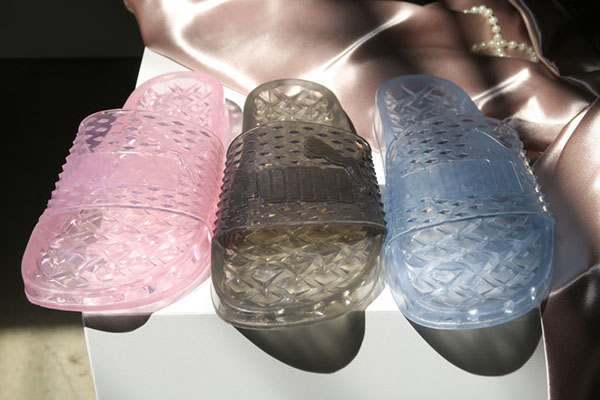 Source
What we Asians describe as the 'toilet slipper' from the dollar shop can now pass off as a S$125.35 BadgirlRiRi slider that will make any shower experience more atas.
And of course, let's not forget how the newest addition to Rihanna's Fenty X PUMA line has stirred some controversy in the Twitterverse.
Some clearly don't see the point: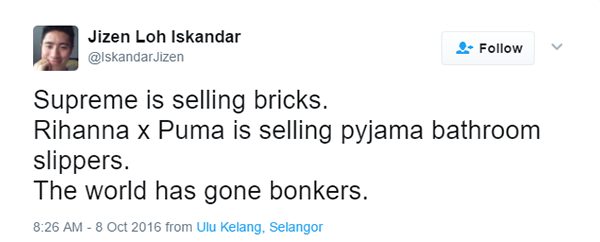 Source
While others are keen on making sure the due credits are given to the true trendsetters: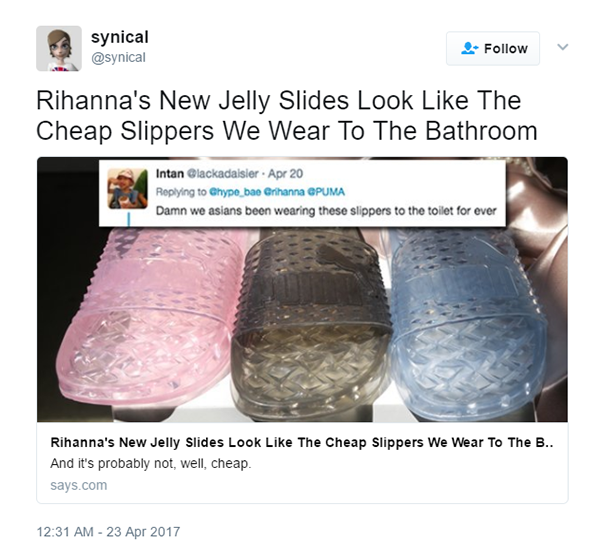 Source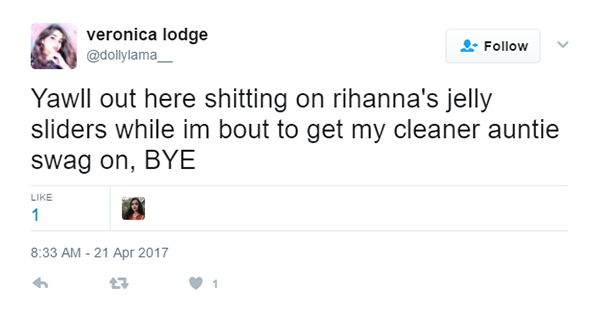 Source
But the best and most important reaction of them all is when loyal fans of the OG bathroom slippers fight to preserve the authenticity and affordability of their beloved slippers: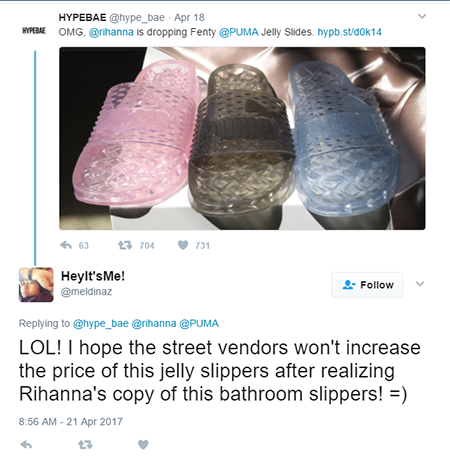 Source
Puma Bathroom Sliders
Love 'em or hate 'em, all we can say is, we hope these branded jelly slippers can live up to our beloved bathroom slippers' standards for all #aunties in Asia.