Singaporean Girl Bosses
In a time where being "realistic" can mean putting aside your ambitions to pursue a well-paying job, sometimes we forget to align ourselves to what makes us happy. These 30 homegrown startups backed by inspiring young ladies prove that our dreams are still within reach as long as we work for it.
Fashion and Design
1. Yoyo Cao 
Yoyo Cao's a professional shopper-turned-fashion-icon and founder of multi-label store Exhibit. Shopping may be a bankable talent after all. Take that, Mum!
2. Viola Tan and Rachel Lim 
To say Love, Bonito co-founders Viola Tan and Rachel Lim are lady bosses is a massive understatement. After all, not every Carouseller can turn their side hustle into a fashion empire.
3. Winnie Ong 
Winnie Ong, the founder of Young Hungry Free, brings her edgy sense of fashion to her label, a one-stop shop for females looking for their next #OOTD in the modern workplace.
4. Brianna and Bertilla Wong 
Brianna and Bertilla Wong launched The Closet Lover in 2007, a staggering 10 years ago. Which makes us wonder how they're still so young. What's more, the sisters fully manage the store and handpick whatever's sold.
5. Trixie Khong 
Trixie Khong turned her hobby into a full-time job by finding well-loved local jewellery line, By Invite Only. The brand focuses on hand-crafted semi-precious stones for individuals who appreciate classic, wearable pieces.
6. Olivia Lee 
Oliva Lee's the creator behind Olivia Lee Studio, known for some of its gorgeous installations; one of which was "The Marvellous Marble Factory", an installation showcasing the unique texture of marble, for the SingaPlural 2015 festival.
7. Carrie and Yannie Yeung
Yannie and Carrie may be new to entrepreneurship but they're certainly no strangers to jewellery-making. Incorporating minimalist designs to traditional craft techniques from their dad who's a master craftsman, their brands, AuC Jewellery and Pantheon, are definite ones to watch in the local jewellery scene.
8. Sabrina Goh 
Elohim by Sabrina Goh is one of Singapore's top local labels, and rightfully so. The fashion maven marches to the beat of her own drum, avoids trends and stays true to the aesthetic of her brand.
9. Savina Chai 
Owner and creative director of Eight Slate, a contemporary womenswear brand, Savina Chai has enviable style and talent to boot. She's also a stylist and photographer on the side (and our Instagram goals too).
10. Priscilla Shunmugam 
Priscilla Shunmugam's the founder and designer of Ong Shunmugam, a local brand that weaves traditional textiles with modern design. And seriously makes us wonder if we should start rocking cheongsams after Chinese New Year.
Tech and Entertainment
11. Michelle Chong 
As if we didn't have enough reason to love Michelle Chong, the hilarious lady behind LuLu, the actress-director-host-entrepreneur (wew that's a mouthful) also started talent agency Left Profile and eatery, Mischief (alongside Cynthia Koh and Daniel Ong).
12. Sylvia Chan 
It's safe to say Sylvia Chan, co-founder of Night Owl Cinematics, knows what entertains people. The channel sheds light on typical Singaporean struggles in the most comedic way possible. So we can laugh and cry at our pain at the same time.
13. Gillian Tan 
Gillian Tan proves that you've got to carve your own opportunities in life. Her inability to land a job in the entertainment industry did not deter her. In fact, it spurred her on to create her own company, Clicknetwork.tv. Today, we owe well-loved web series "Chick vs. Dick", and "Tried and Tested" to Gillian and her team.
14. Pocket Sun 
Being merely 26 year-old didn't stop Pocket Sun from making waves in the the tech and finance industry. She established SoGal Ventures, the first female-led venture capital firm to inspire and support innovations by and for millennials.
15. Elicia Lee 
Yet another fearless female on the list reminds us that risk-taking can pay off. Elicia Lee invested a chunk of her life savings into pursuing her passion, and is now known as the brains behind Southeast Asia's premier gaming convention, Gamestart Asia.
16. Charlene Koh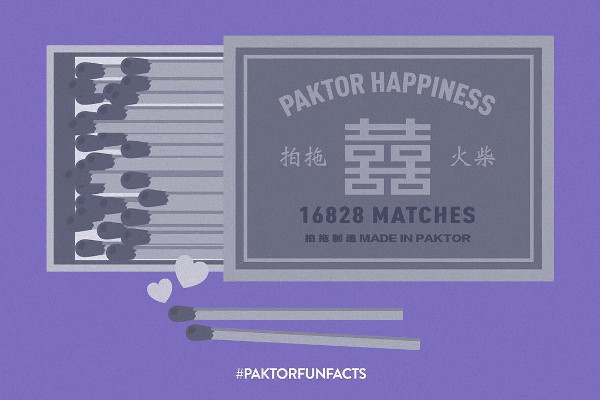 If you met your special someone on Paktor, you've got to thank Charlene Koh. The co-founder and Chief Marketing Officer of the Singaporean dating app remains ambitious and hopes to eventually take things international.
Food & Beverage
17. Pooburr 
Stephanie Er, better known as Pooburr, is a mother, a photographer, and the owner of Sprout salad bar. On top of that, she still manages to strike envy into our hearts with her amazing outfits and adorable videos on Instagram.
18. Marcella and Ollyvia 
Chouquette by Ollela is a local café founded by sisters Marcella and Ollyvia. Ollyvia, the baker of the pair, trained under renowned pastry chefs worldwide to gift us with some of the most beautiful choux-pastries you can find in Singapore.
19. Velda Tan 
From fashion to food, there's no industry Velda Tan can't conquer. After the success of her fashion line Collate The Label, Velda Tan co-found popular restaurant & bar, Pince & Pints. She brings her eye for design to the branding of the insta-worthy lobster joint, serving you delicious #foodporn worthy dishes.
20. Vannessa Lee
Vannessa Lee left her job in advertising to make her F&B dreams a reality with her brother. At 24 she founded Tandem Collective, the group which brought us A Poke Theory and Alter Ego by A Poke Theory, two of many more food concepts to come.
21. Sarah and Michelle 
It's always great to see friends realise their dreams together, and that's just the case for Sarah and Michelle of L'Éclair by Sarah Michelle. After graduating from the prestigious Le Cordon Bleu Paris, the pair decided to open a specialty éclair store. Together they serve up delightful treats that tread the line between desserts and works of art.
22. Winifred Lua 
Being an intern at Maggie Austin Cake in Washington D.C. wasn't enough for Winifred Lua. So she followed her passion and founded couture cake boutique, Winifred Kristé Cake. Since then, she's garnered a strong Instagram following with her lavish creations, and continues to encourage young women to take a leap of faith and chase their dreams.
Lifestyle And Beauty
23. Cheryl Ou and Germaine Monteiro 
Cheryl Ou and Germaine Monteiro, co-founders of The Nail Social, use their business as a tool to break down employment barriers for underprivileged Singaporean women. These women are hired, equipped with useful skills, and empowered to be employable and self-sufficient. Manicures with a cause, that sounds like the perfect business proposition!
24. Cynthia Chua
The only way I can accurately explain how much Cynthia Chua has accomplished is to list some, just some of the brands under Spa Esprit Group's portfolio. Strip, Browhaus, Tippling Club, Skinny Pizza, 40 Hands, Open Door Policy, Tiong Bahru Bakery, Common Man Coffee Roasters, Bochinche, Ding Dong, House and We Need A Hero. Now, breathe.
25. Sandra Riley Tang 
We all know Sandra Riley Tang as one part of The Sam Willows, but now she's added co-founder of The Yoga Collective, a home-concept yoga studio, to her résumé. I mean, being an international singing sensation just isn't enough these days, is it?
26. Yuan Ng and Eileen Poh
Yuan Ng and Eileen Poh decided to start Faux Fayc cosmetics when they found a lack of relatable local cosmetics brands in the market. The brand serves up modern and fun makeup that's unapologetically bold, just like any millennial female should be.
27. Kendra Liew
Kendra Liew takes her passion for natural beauty to a whole new level. Quitting law to build Katfood, she took "put your money where your mouth is" literally and created her organic skincare brand.
28. Pat Law 
Pat Law is a boss who isn't afraid to be herself whenever, wherever. She talks candidly about her sexuality and wears masculinity better than some of the boys. As if that wasn't inspirational enough, she also founded social media agency GOODSTUPH, and local-centric retail store THE DAMN GOOD SHOP.
29. Rebekah Lin 
Co-founded by Rebekah Lin, The Social Co. is a millennial-led organisation that creatively solves social issues. Currently, The Social Co. is rolling out its 1 for 1 campaign, urging all Singaporeans to contribute 1 dollar to make a huge difference for lesser-known charities.
30. Jaime Lee
Jaime Lee is a lawyer turned lifestyle maven who launched stationery and lifestyle brand The Paper Bunny. Not only does she fill customers' lives with positivity and inspiration through her brand, her instagram feed is also pure parenting goals for young mothers out there.
Being A Lady Boss
We know it isn't an easy journey to the top, there's always gonna be obstacles and doubters in your life. But that's what makes our successes even sweeter. So take a page from these boss babes' books and say bye to the haters, there's no room for them where you're going.