SingPost Re:Post Collection
Growing up, some of us wanted to be postmen or women, travelling around Singapore in the iconic blue-collared tops and cargo pants they wear while on the job. In collaboration with several social enterprises, SingPost has taken these uniforms, 33,000 of them to be exact, and repurposed them into bags, tissue holders and pillowcases.
Plus, the entirety of the funds collected will go to Southwest CDC for their Caregiver Support Fund & Meal service – so not only will you be getting a new item, but you'll be saving the planet and supporting the community too.  
The collection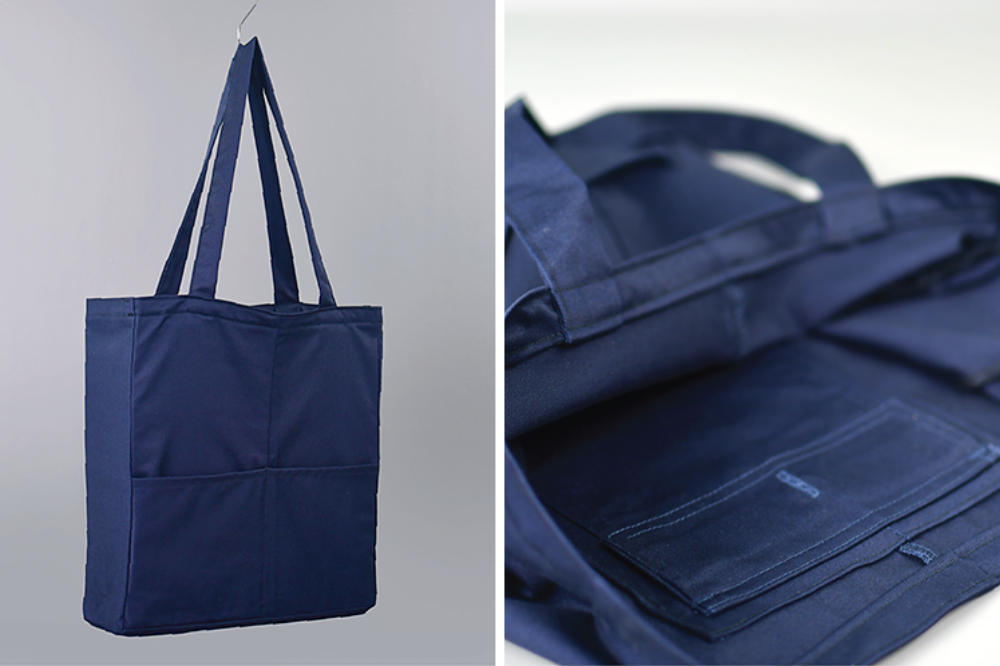 The first item in the collection is this navy blue tote made from old postman cargo pants. With added compartments for all your knick-knacks and it being styled for simplicity, it's a bage you can use with almost anything and still have your outfits looking bomb. 
The tote is priced at $12.90.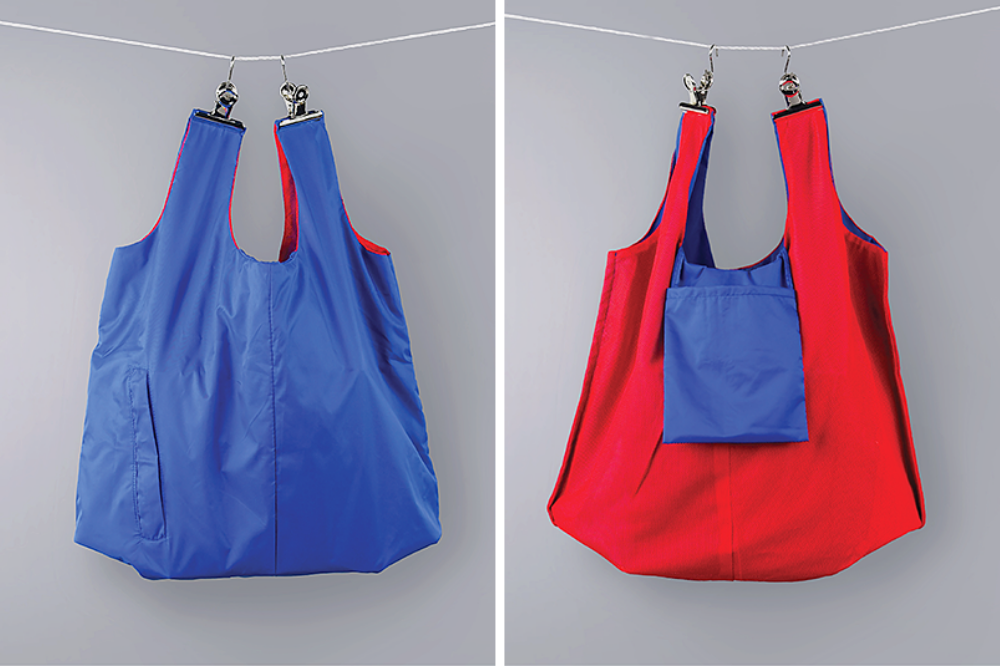 For a bag with a little more colour pop, this reversible tote fits the bill. The red and blue fabric comes from the windbreakers used in the postal service uniform, with details like pockets sewn onto the sides. 
The reversible tote is priced at $12.90.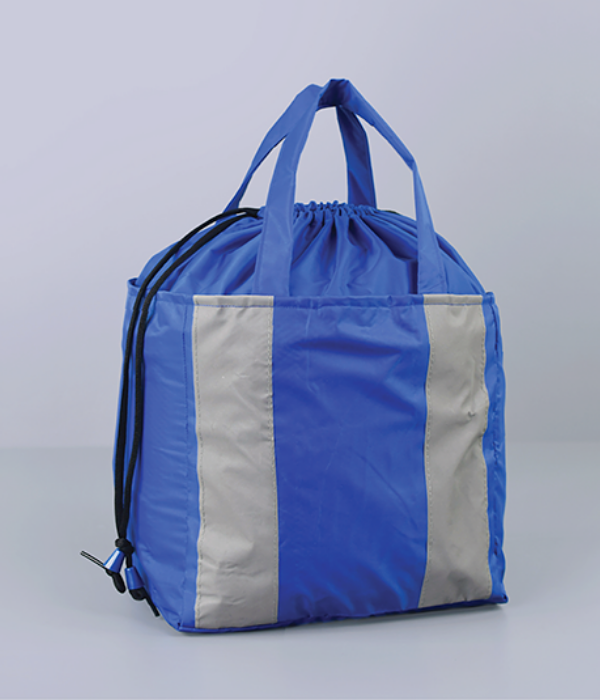 If you're one who prefers to pack food for work or school, this lunch bag will make bringing your ready-made meals out easy peasy. Coloured blue, the bag shares the same material as the SingPost raincoats and even includes reflective strips on the sides. 
The lunch bag is priced at $19.90.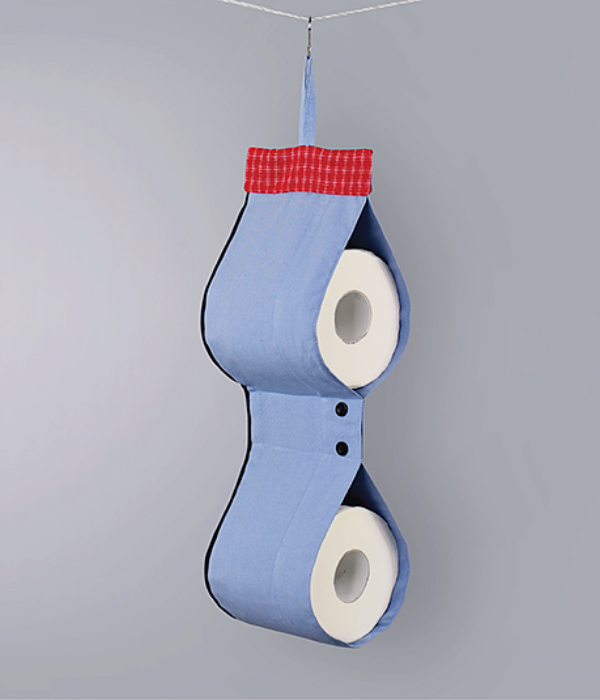 I'm sure we've all had days when we've done our business and then panic – there's no toilet paper. This toilet roll holder, pieced together from scraps of old postman shirts and pants, can hold 2 rolls of toilet paper and conveniently hang on a bar or rack.  
This toilet roll holder is priced at $9.90.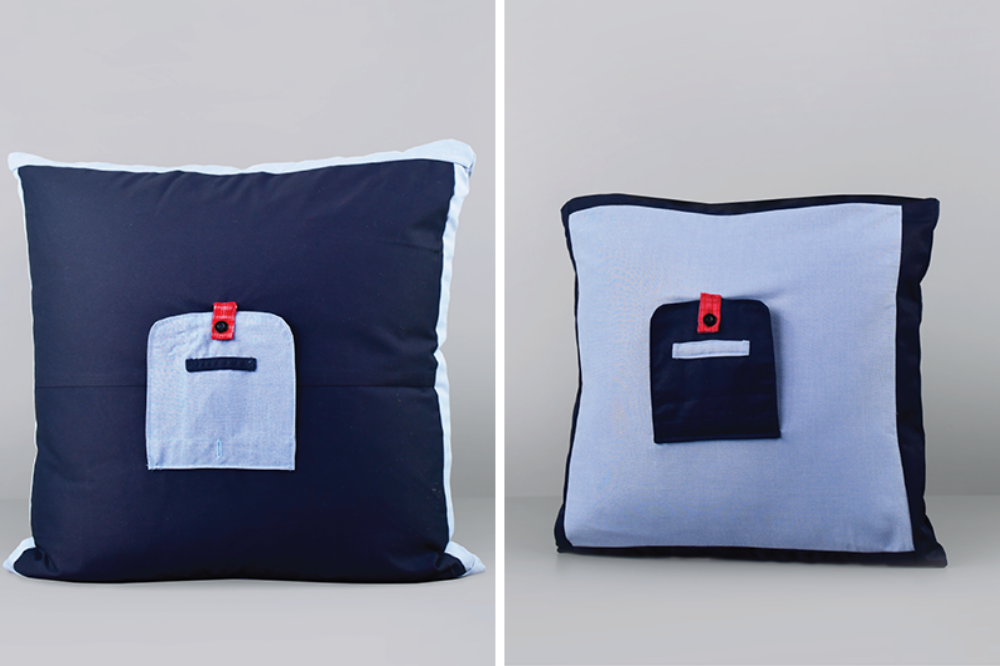 These blue cushion covers come in 2 similar designs, each with a pocket in the centre for some added chic. You can consider either a dark or light blue as the base colour – they'll feel extra soft given that they are made from upcycled scraps of clothing material. 
The cushion covers are priced at $15.90.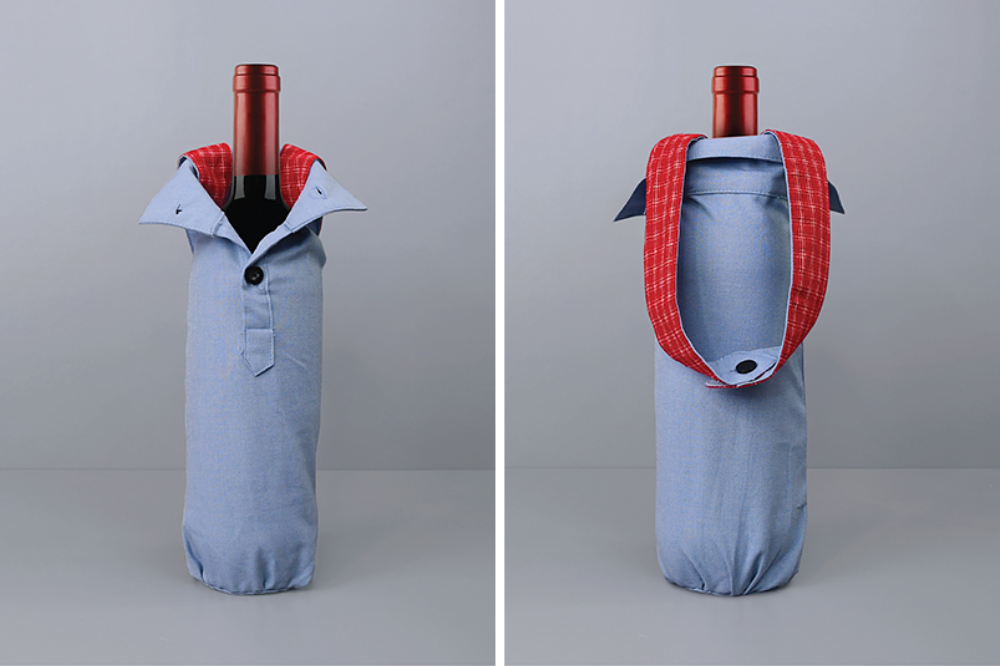 This collared bottle carrier resembles the very Postman shirt it was made from and even has a handle attached to it. It's a great idea for when you want to gift a bottle of wine to a friend in a more snazzy manner. 
The bottle carrier is priced at $12.90.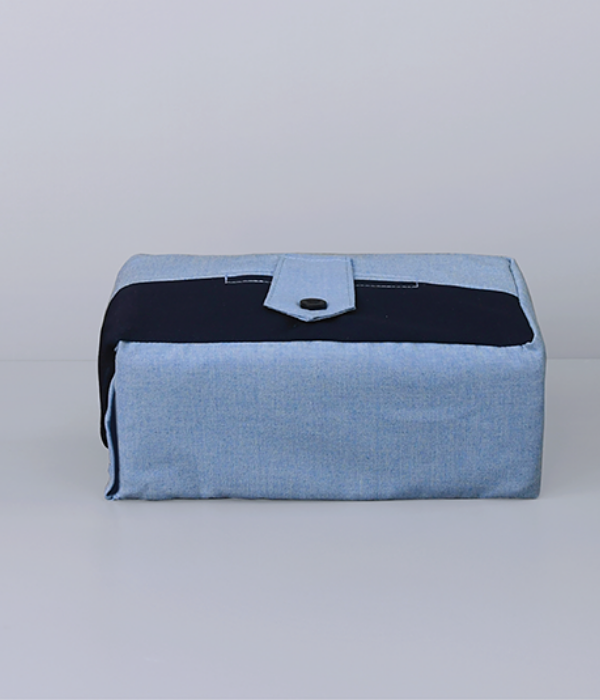 This next item is a tissue box holder which you can consider buying for your mom as a small thank you gift. The holder is the end product of pieces of old uniform scraps being patched together for a more elegant look. 
The tissue box holder is priced at $9.90.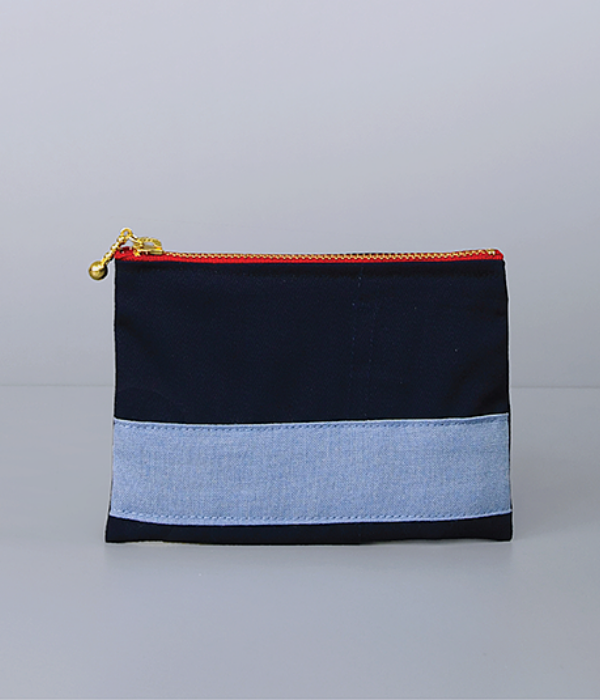 Lastly, you can get this mini coin pouch in a style akin to the wallets you likely carried in primary school, just to show some support for the cause. The pouch can also be used to store your mail box keys so that hopefully, you'll never misplace them again.
The pouch is priced at $7.90. 
This Singpost Collection Allows You To Show Your Support For Both Frontliners & Upcycling
All the items in the collection can be purchased from either SingPost Philatelic stores, select post offices or on the SingPost website. However, some of the items are already selling out, so shop ASAP. Instead of going online shopping for unnecessary items again, make a purchase that's unique and helps support our local community instead.
All images courtesy of SingPost.
Also read:
This Sustainable Mahjong Set Is 100% Biodegradable With Fabric Tiles & A Timber-Wood Case