Skin Inc Mask Liner
Before 2020, the word "maskne" had yet to be invented. But in this era known as The New Normal, we're all too familiar with what it means. A portmanteau of the words "mask" and "acne", it refers to the breakouts you might experience after wearing a face mask for a prolonged period. Yep, in addition to affecting your physical and mental health, the pandemic can wreak havoc on your skin too. The good news is, your pandemic skin-related woes might now be easier to troubleshoot, thanks to the latest launch from local skincare brand, Skin Inc: the Mask Liner.
The design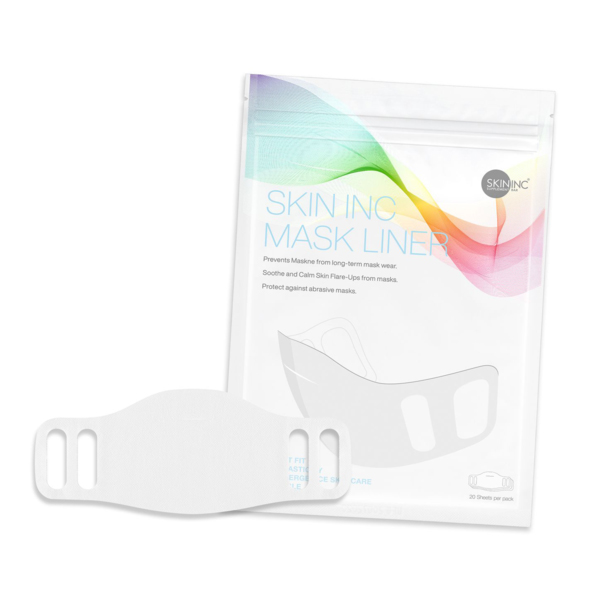 The medical term for "maskne" is acne mechanica. It refers to acne that is triggered by skin-on-skin friction. This could be due to wearing close-fitting headgear, sports attire or, yep, a mask. The Skin Inc Mask Liner, therefore, acts as a shield so your skin isn't in direct contact with your face mask.
Maskne tends to affect those with sensitive skin. Skin Inc's mask liner is made of a soft, lightweight and breathable non-woven fabric. Most importantly, it is hypoallergenic. That is, it is unlikely to cause an allergic reaction. According to Skin Inc, the Mask Liner is able to "prevent maskne, as well as soothe and calm the skin from flare-ups and irritation".
The single-layer fabric also absorbs oil and sweat, working to reduce the risk of clogged pores and the growth of bacteria. And if wearing a face mask leaves you with unsightly marks on your face, test results have shown that the mask liner is able to reduce pressure marks on your face by 3.2x, and skin discomfort by 2.5x, compared to wearing a surgical mask solo.
Also read:
9 Mask Pouches & Cases For Sanitary Storage Without Contact With Wallets, Phones & Tables
How to use the mask liner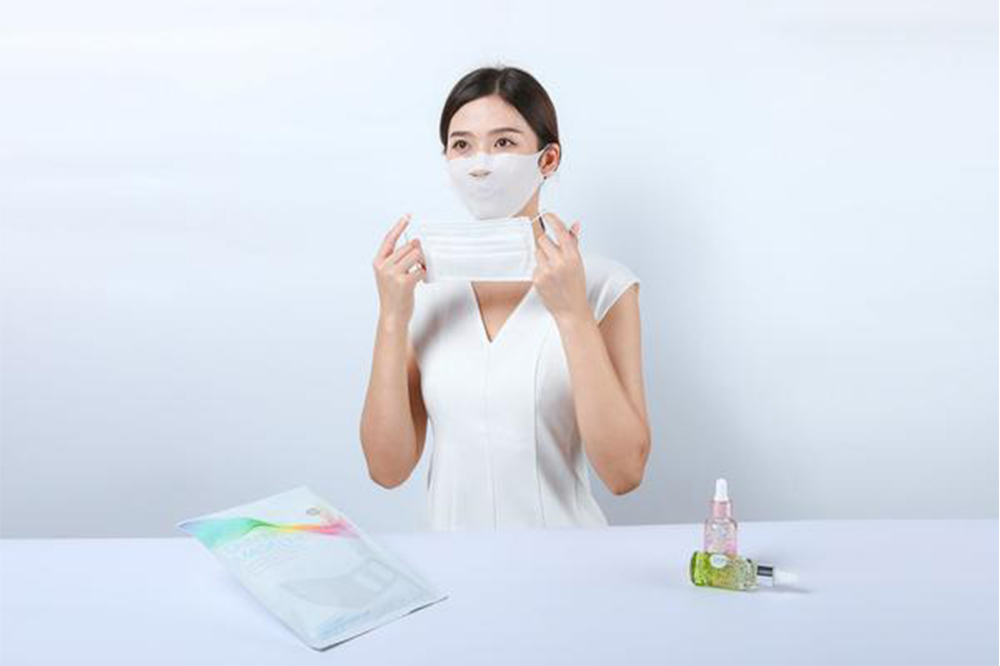 As its name suggests, the Mask Liner acts as a supplement to your usual face mask. To use it, wash your hands with soap and water, or use a hand sanitiser. Next, loop the Mask Liner around your ears, wearing it directly on top of your skin. The mask is elastic, and is able to fit both men and women.
Lastly, put on your preferred mask, be it surgical or reusable face masks. Voila, you're good to go!
Use The Skin Inc Mask Liner To Protect Your Skin From Maskne In The New Normal
Each packet of the Skin Inc Mask Liner contains 20 pieces. It is already available for $28 on Skin Inc's website.
All images courtesy of Skin Inc.
Also read:
7 Places To Get Mask Straps & Chains In Singapore For Hands-free Convenience When Dining Out