SSVP Thrift Shop
Now that inflation is in full swing, many of us face a dilemma when it comes to spending on new clothes and accessories ‒ we ask ourselves, "To buy or not to buy?". But, if you're a person who doesn't mind wearing and using second-hand items, consider treating yourself to some shopping therapy that won't break your bank at local thrift stores.
Bargains from $3
Recently, Lemon8 user Kenme shared an underrated thrift store in the East that is filled with hidden gems and bargains that begin from $3. 
Enter the SSVP thrift shop, which is run by the volunteers of the Society of St. Vincent de Paul.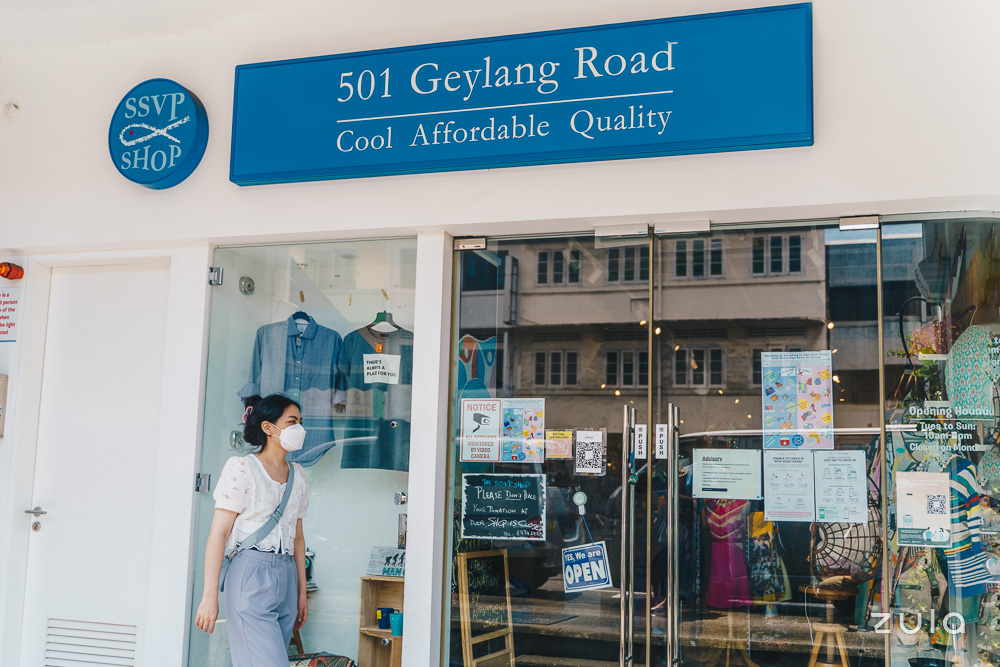 Chances are, Easties might further declare that their side is the best thanks to store, which is a 6-minute walk from Aljunied MRT station.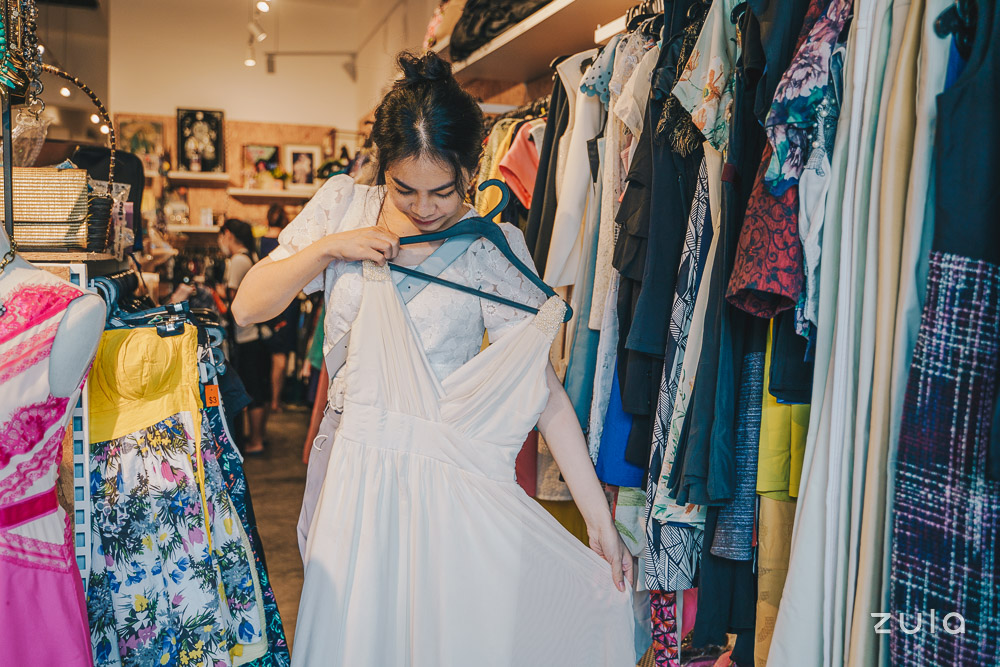 From evening gowns to vintage bags, the thrift shop has almost everything you need to put together a new outfit. The items are also organised based on categories, making it easier for customers to shop according to their needs.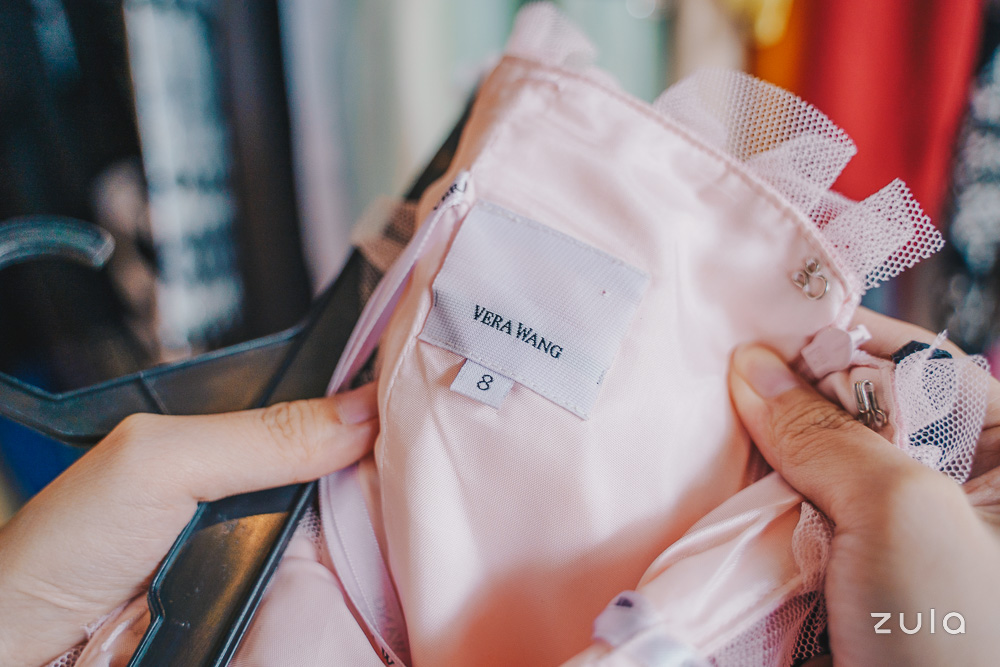 You might even luck out on designer items such as this gorgeous pink dress by Vera Wang. 
According to Kenme, she also found many branded bags such as Coach in good condition, but they fall on the slightly pricey end. Even so, it is perfect for those who are looking to bring home a pre-loved luxury bag since you'll only be paying a fraction of the retail price.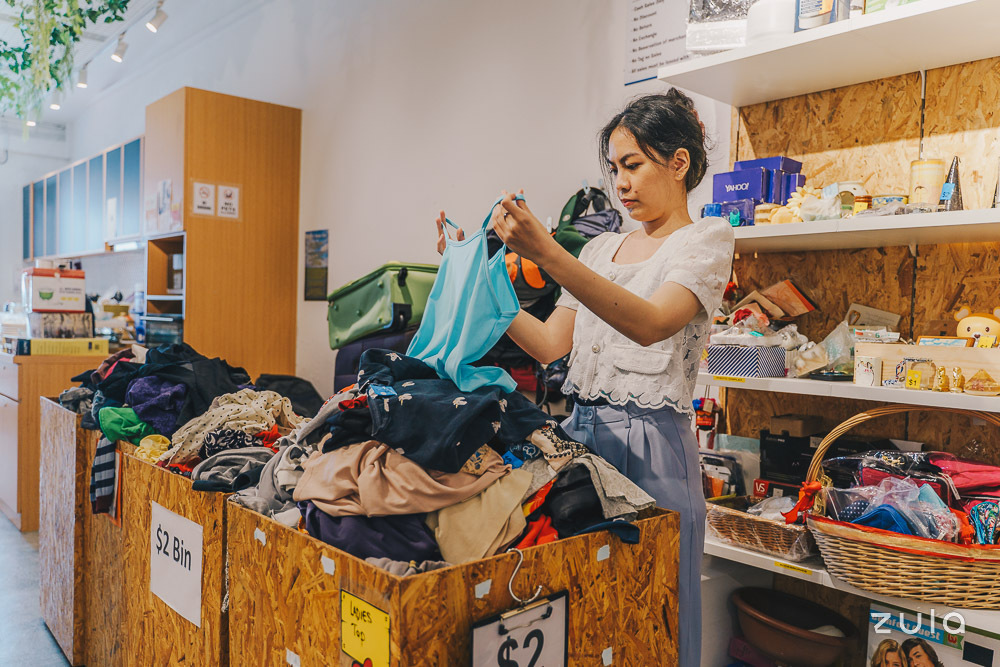 The thrift shop now has $3 bins
The best steal you can find from the thrift shop is probably the items from their $3 bins. You can score basics like camisoles, and even bring home T-shirts and shorts to nua in style.  
The SSVP Thrift Shop Is A Must Visit For Budget Shoppers
Contribute to sustainable fashion when you shop at thrift stores like the SSVP thrift shop. Apart from giving second-hand items a new lease on life, you also get to shop with a cause because all proceeds from the SSVP thrift shop go to the needy. 
For more information, visit the SSVP thrift shop's official website. 
SSVP Thrift Shop
Address: 501 Geylang Road, Singapore 389459
Opening hours: Tuesdays to Sundays 10am to 4pmㅣClosed on Mondays
Contact: Call 6974 2480
WebsiteㅣFacebook
Cover: Source (left)
Also read: 
10 Thrift Shops In Singapore Within Your Hood For Vintage Fashion Finds From $2