Starbucks Bling Gold Cold Cup
Sometimes, we just want to live a tai tai life – going out for high tea, and buying designer brands without a care in the world. Even though that may be nothing but a far fetched dream, we can still pretend that we're one, with Starbucks' new online exclusive Bling Gold Cold Cup. 
The design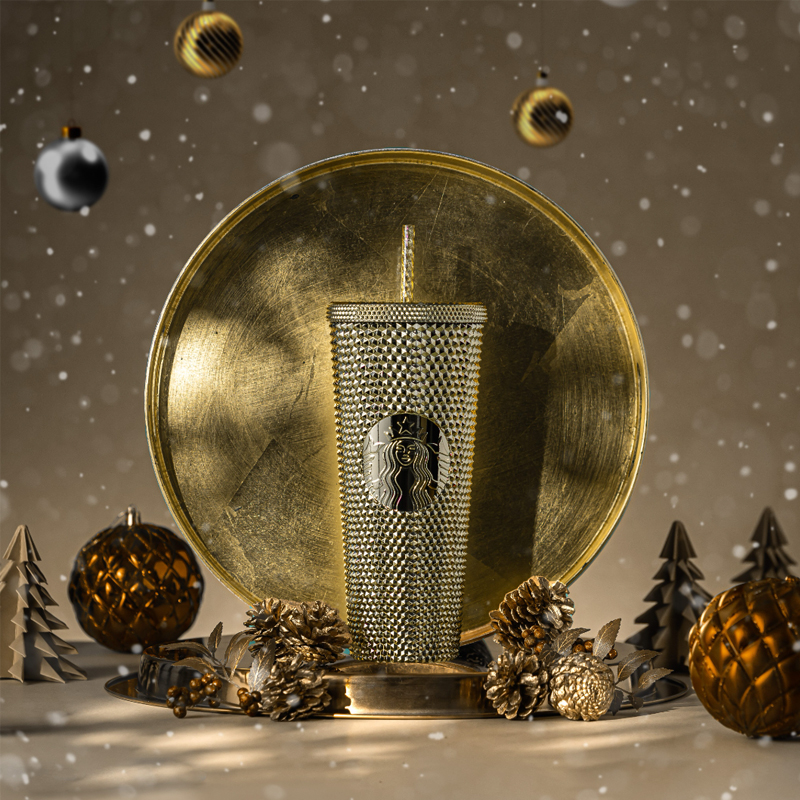 Similar to Starbucks' previous Sangria cold cup collection, the cup comes with a studded texture that gives off fierce vibes.
Inspired by gold acorns and Christmas ornaments, the cold cup is aptly named the Bling Cold Cup. Sip on an iced toffee nut latte or even champagne in the cup if you're feeling boozy – it'll be kept chilled for the whole day, so you can beat the humidity no matter the weather.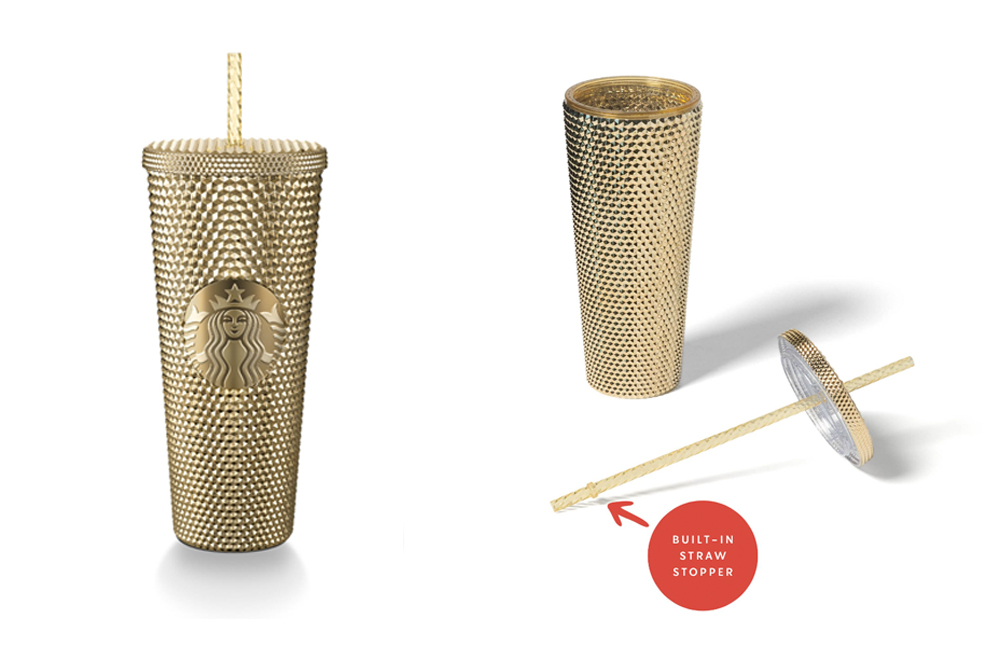 The 24oz double-walled cup has dimensions of 9.5cm x 9.5cm x 29.5cm, perfect for your cold venti-sized drinks. The glittery nature of the cup and logo will also bring you confidence when you're strutting down the streets and flexing it in-hand. 
The straw comes with a built-in straw stopper as well, so it will be firmly stuck to the lid and you won't lose it. 
The Starbucks Gold Cold Cup Will Add A Touch Of Bling To Your Day
Now that the holiday season is right around the corner, consider purchasing the cup as a gift for someone to make them feel like a star. 
Each Bling Cold Cup retails at $39.90 and is available exclusively online on the Starbucks Online Store from 28 November 2022 12am.
All images courtesy of Starbucks.
Also read:
Starbucks Has A New Iridescent Purple Collection & Pink Bearista Cold Cup For A Soft Girl Vibe