Starbucks Metallic Drinkware
From adorable Bearista plushies to colour-changing cold cups, Starbucks never disappoints with their merchandise. This June, they are back with metallic drinkware decked in muted tones like gold, grey, silver, and black. 
Featuring camp cups and water bottles, the collection allows you to store your favourite beverages in style. Read on to find out more about the metallic drinkware. 
Camp cups
As the saying goes: "Simple is best", so minimalist lovers will be pleased to know that each camp cup comes in a metallic shade, with a subtly embossed Starbucks siren logo. 
The 12oz camp cups are available in silver and gold, whereas the ones with a 16oz capacity come in grey and black.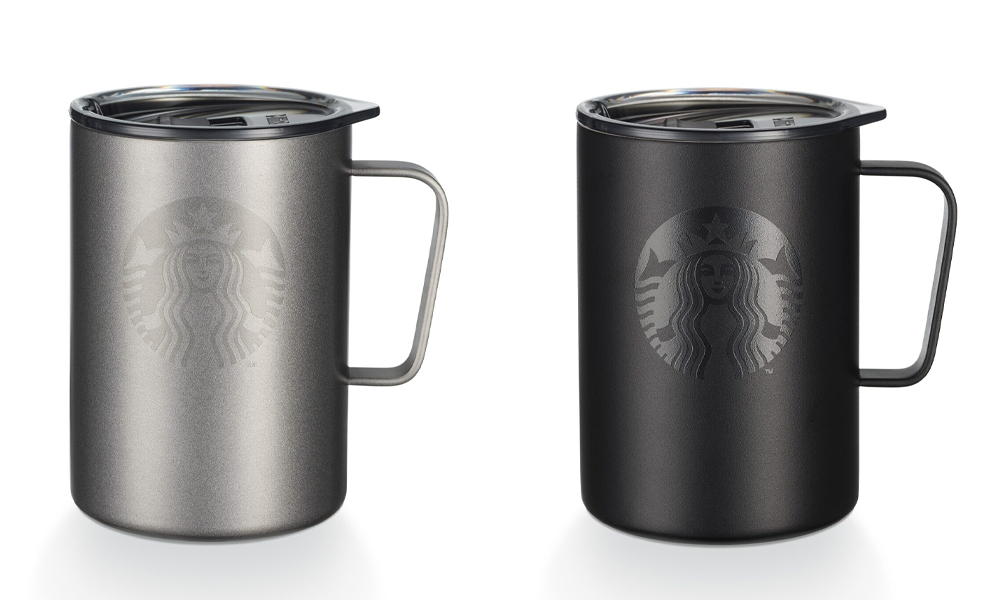 The design is the same across all the camp cups ‒ each has a handle on the side, and a removable lid made of Tritan.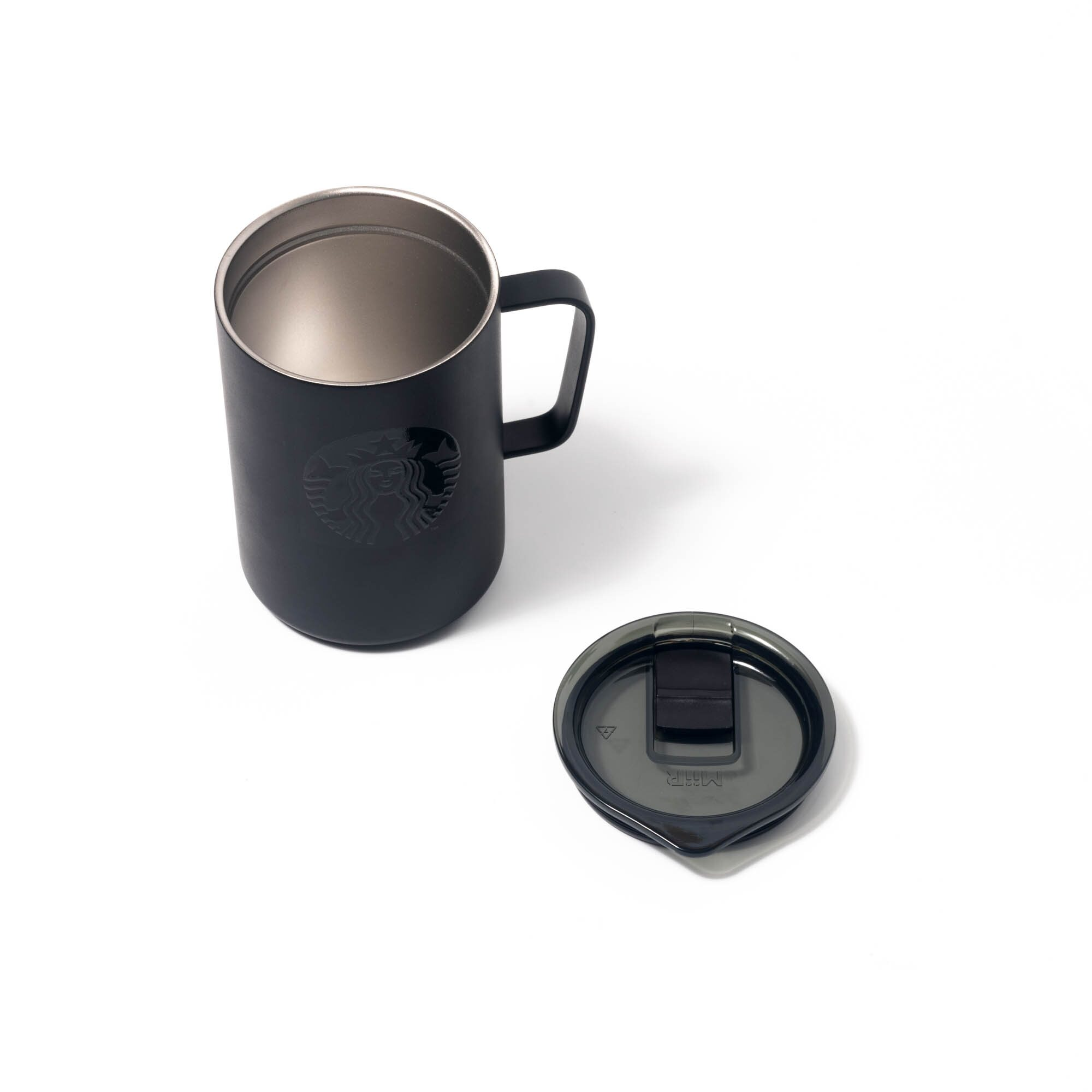 Closing in on the details, the camp cups are made from stainless steel, and are double-walled so it keeps your beverages warm or cool for a longer time.  
The 12oz camp cups retail at $42.90 each, and the 16oz camp cups retail at $47.90 each. 
Water bottles
Similar to the camp cups, the water bottles are made from stainless steel, and only feature the Starbucks' siren logo. You'll also find the water bottles in metallic gold, grey, silver, and matte black, with a slight variation in capacity.
The grey and silver water bottles hold up to 16oz, whereas the one in gold has a 9oz capacity ‒ perfect for those who prefer a smaller bottle.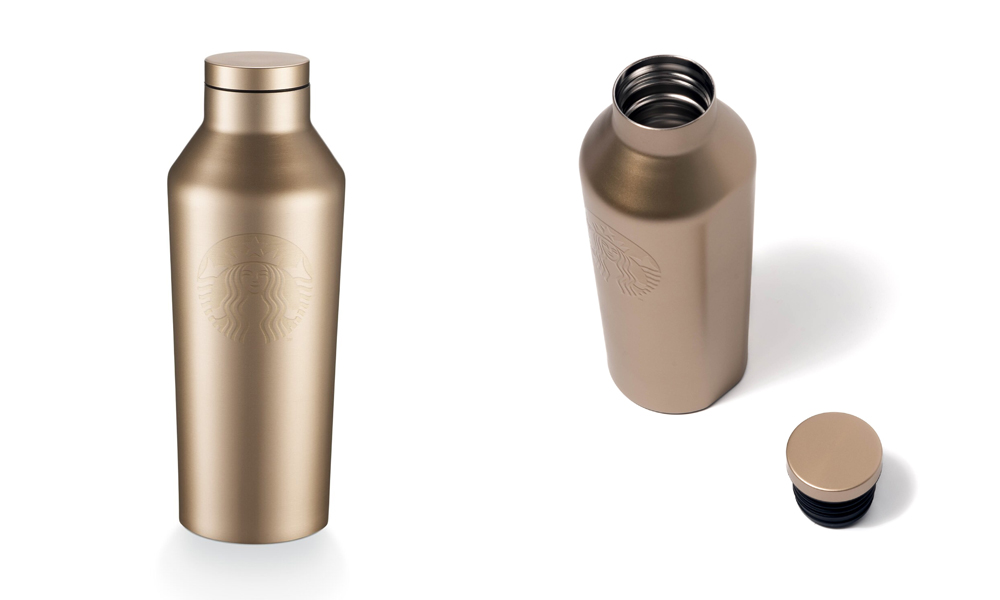 Water bottles in these three shades feature a Cockcicle drinking cap that acts as a secure lid, so you won't have to worry about accidental spillages. As an additional piece of good news, these water bottles have a slip-proof silicon bottom. 
The water bottles in silver and grey retail at $56.90 each, whereas the one in gold retails at $44.90. 
Unlike the rest, the water bottle in matte black has the largest capacity of 20oz, and a Cockcicle cap that comes with a straw for easy drinking. Whether you're using the water bottle at home or at work, it is no doubt a stylish addition to your desk. 
The matte black water bottle retails at $66.90.
The Starbucks Metallic Drinkware Collection Is Excellent For Minimalist Lovers

Don't miss out on Starbucks' metallic drinkware collection if you're looking for a simple drinkware or just planning to expand your Starbucks collection. Interested peeps can make their purchase on Starbucks' official website, Shopee, and Lazada starting from 1 June 2022 at 10am. 
The collection is also available at selected Starbucks outlets, with more information on Starbucks' official website.  
All images courtesy of Starbucks. 
Also read: 
The New Starbucks Summer Collection Has Colourful Neon Shades To Let You Stay Cool On Beach Days