Starbucks Nutcracker And Friends Collection
Goodbye Halloween, hello to the next magical celebration we're all looking forward to — Christmas. Before we can start singing along to "Jingle Bells" or "Santa Tell Me", Starbucks is proving to be one step ahead with new Christmas merch. Featuring the Nutcracker and Friends collection, these adorable drinkware will bring all our childhood toys to life.
Cold Cups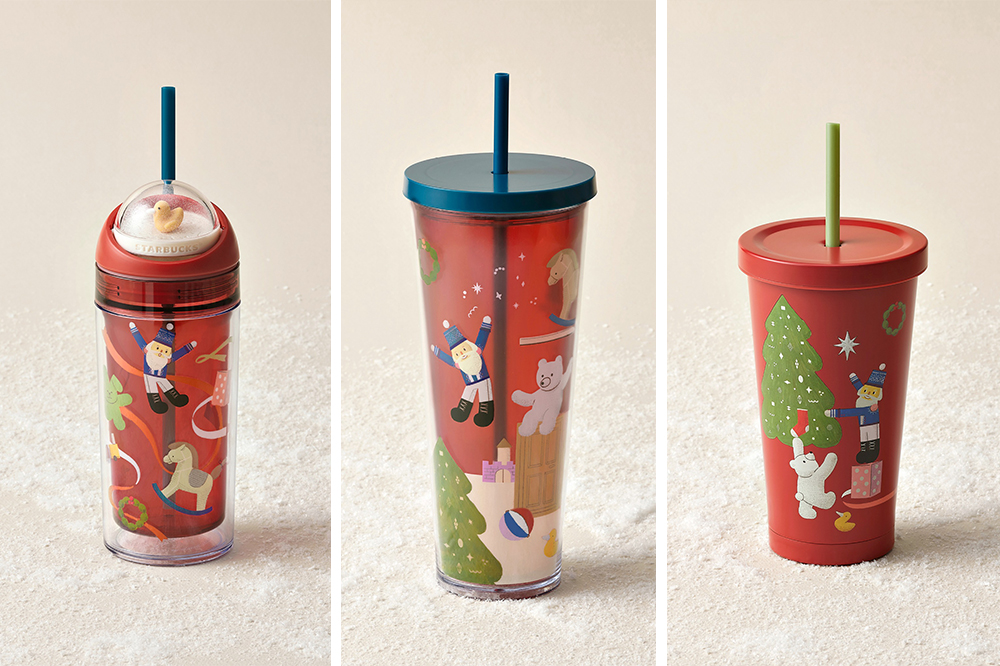 From left: 12oz Cold Cup, $29.90; 24oz Cold Cup, $32.90; 18oz Cold Cup, $49.90 
The Cold Cups in this collection feature cheerful designs of the iconic Nutcracker and his toy friends such as a rocking horse and stuffed polar bear. The toys can be seen having fun together throwing confetti or decorating a Christmas tree. 
The 12oz Cold Cup (left) even comes with a unique rotatable ball lid, encasing a rubber duck surrounded in snowflakes.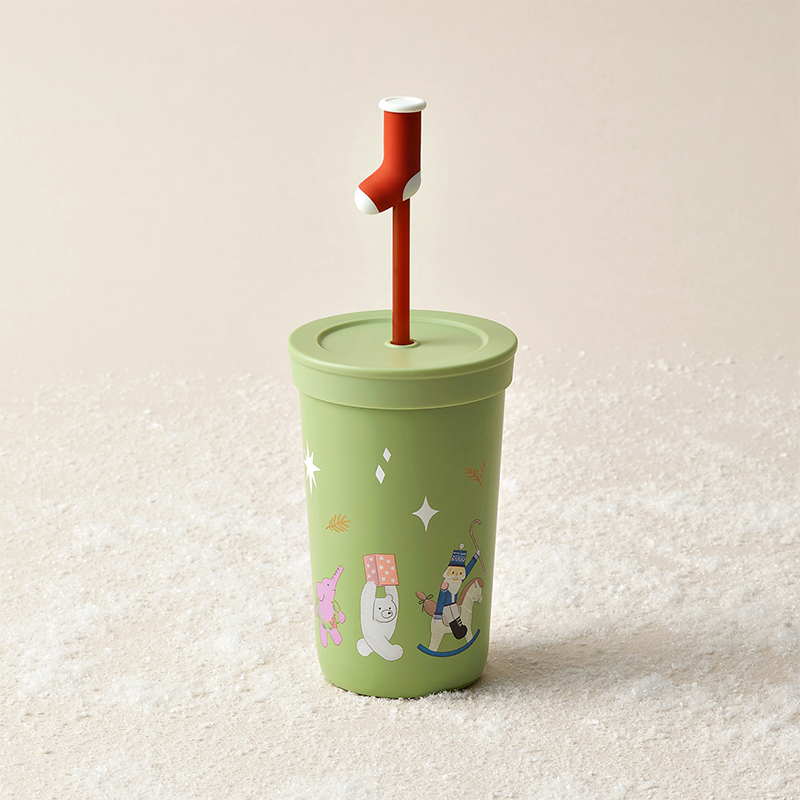 Don't forget to hang your Christmas stockings so that Santa can leave gifts inside while you're asleep. If you don't have one, perhaps this Cold Cup with a stocking straw topper will do the trick. 
This 16oz Cold Cup retails at $49.90.
Tumblers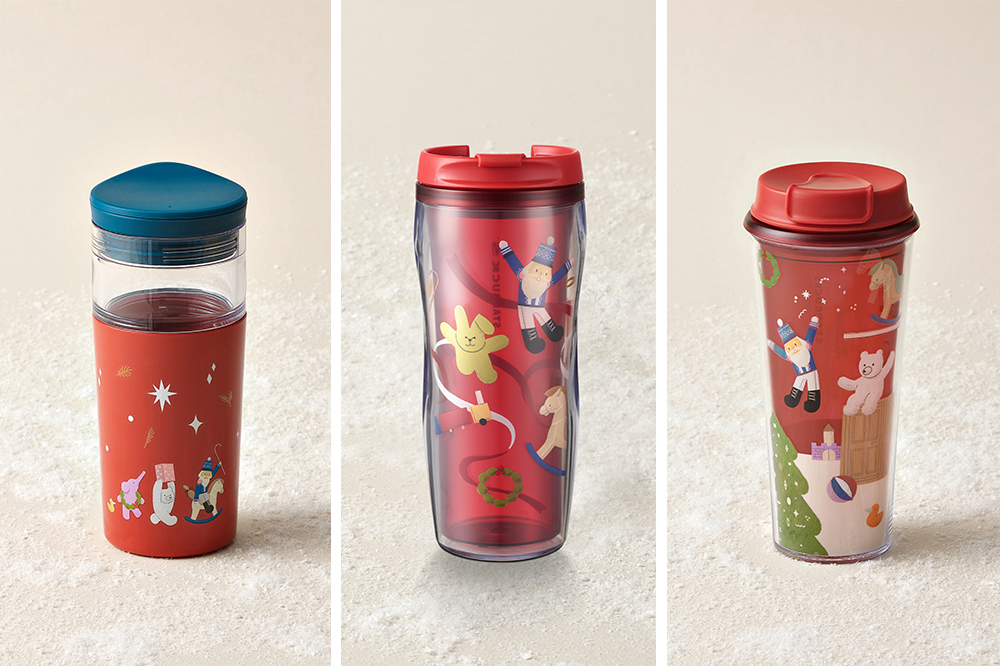 Grab your fave Christmas drink to chase away the Monday Blues in these tumblers showcasing more toys. All of the 16oz tumblers here are available at $30.90 each.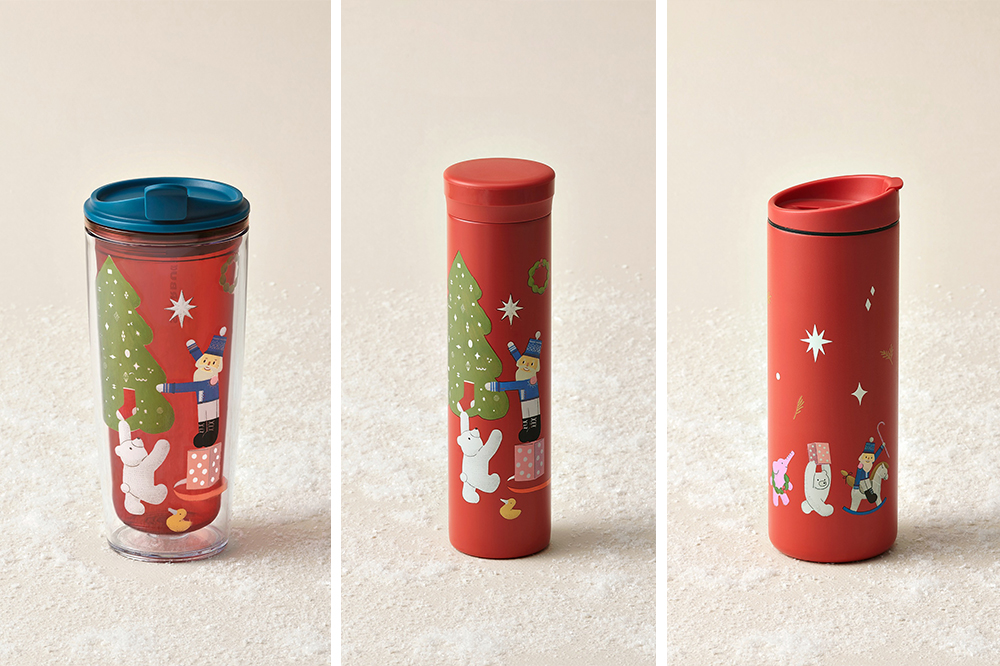 From left: 16oz tumbler, $30.90; 9.5oz tumbler, $39.90; 16oz tumbler, $56.90 
You can also opt for stainless steel tumblers in similar designs to keep your iced latte cool while on the go.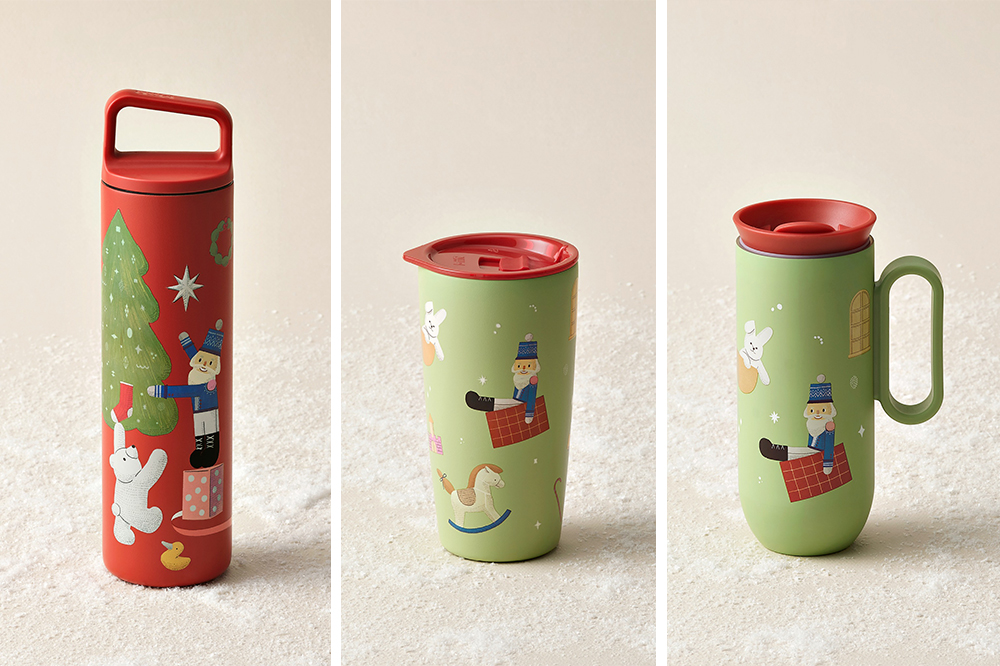 From left: 20oz tumbler, $58.90; 16oz tumbler, $56.90; 12oz tumbler, $44.90
For those who love the lush colours of Christmas trees, the stainless steel tumblers also come in green. The 12oz green tumbler includes a side handle to sip on hot drinks without burning your tongue.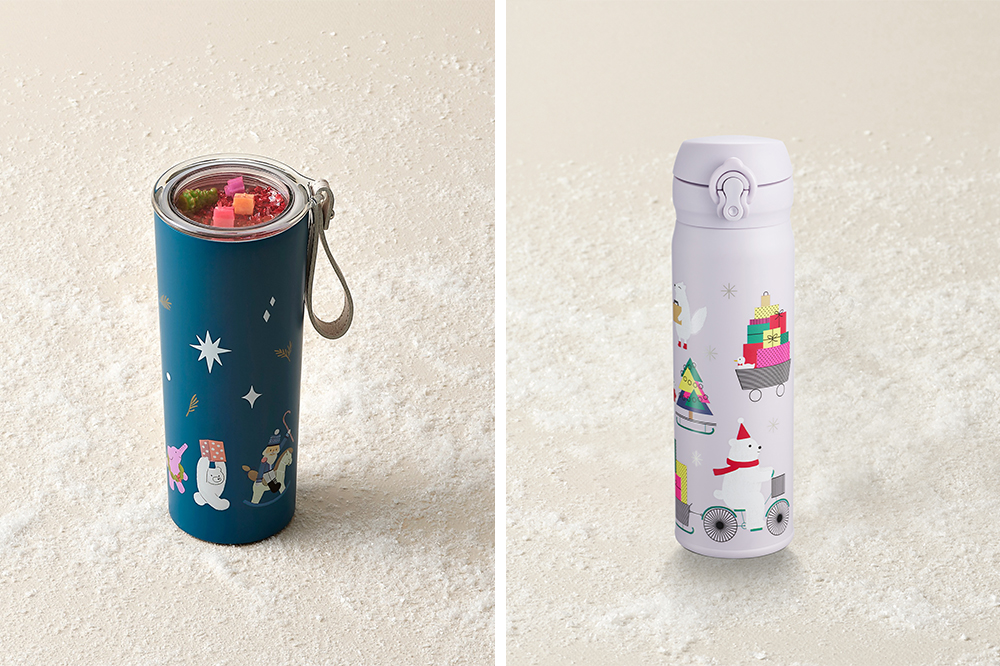 From left: 16oz tumbler, $59.90; 16.9oz tumbler, $92.90
As a kid, nothing felt as magical as waking up to a heap of wrapped presents under the Christmas tree. To reminisce these fun memories, the 16oz blue tumbler comes with a bubble lid, sealing decorative ornaments of presents, beads and a tiny tree inside.
Don't miss out on the chio pastel purple tumbler too, decorated in a cute design of a polar bear cycling with presents in its sled.
Mugs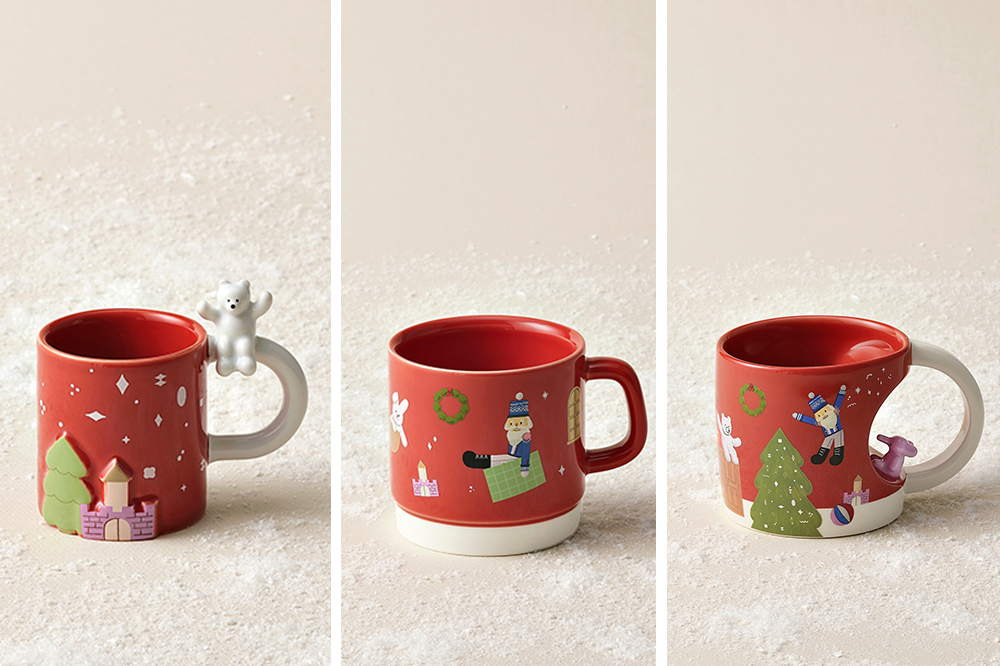 From left: 3oz mug, $20.90; 12oz mug, $27.90; 12oz mug, $36.90
With the holidays creeping just around the corner, get ready to cosy up with bae and binge-watch old Christmas movies. The toy-themed mugs in this collection come with figurines of a polar bear and elephant, giving life to these adorable stuffed animals.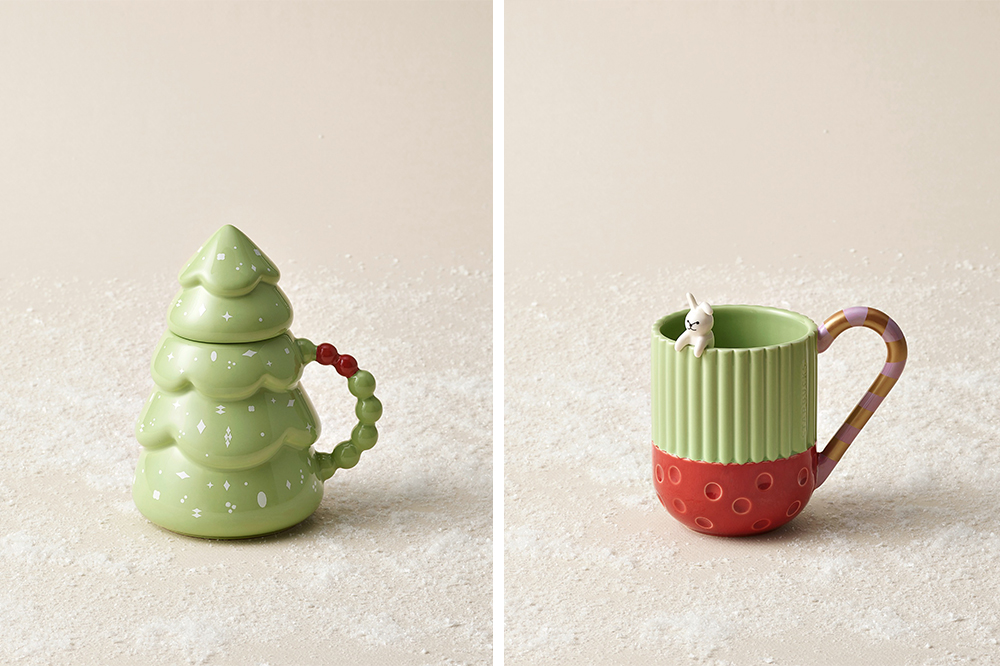 From left: 12oz mug, $35.90; 12oz mug, $36.90
Enjoy a mug of hot chocolate in the chonky Christmas tree mug with a pointy lid, complete with baubles on the handle. Or you can also kick back and relax with the bunny mug, showcasing a tiny bunny figurine relaxing in your beverage as if it's in a hot tub.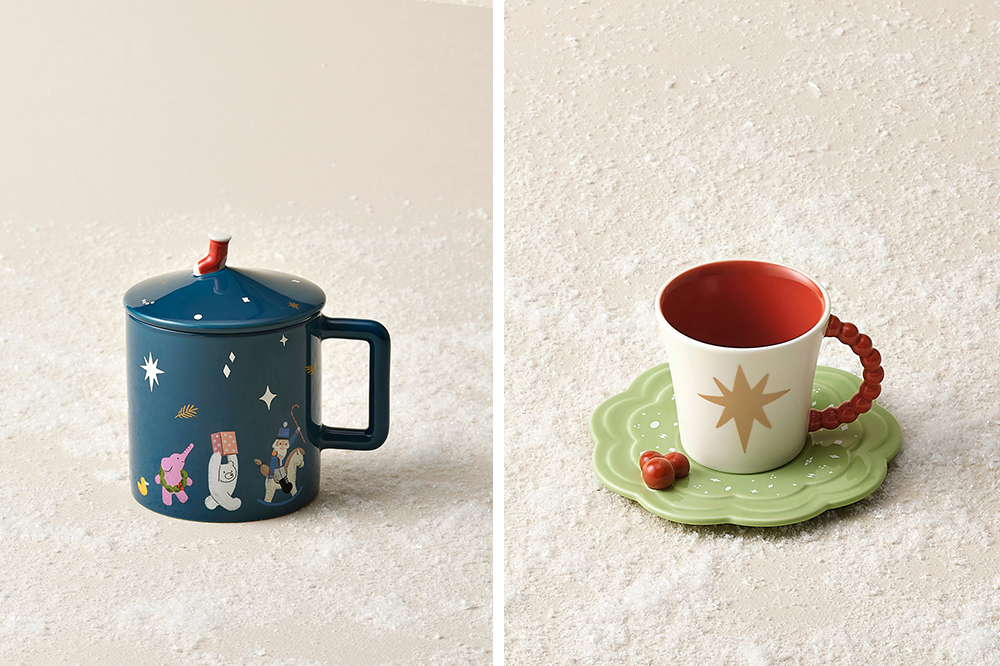 From left: 12oz mug, $36.90; 3oz mug, $35.90
No matter if you're naughty or nice, everyone deserves a warm cup of coffee to make their mornings better. The blue 12oz mug showcases the Nutcracker on a night adventure with his toy friends, complete with a 3D sock ornament on the lid.
Prepare your espresso shot of the day with the 3oz mug, inclusive of a saucer with a 3D figurine of berries.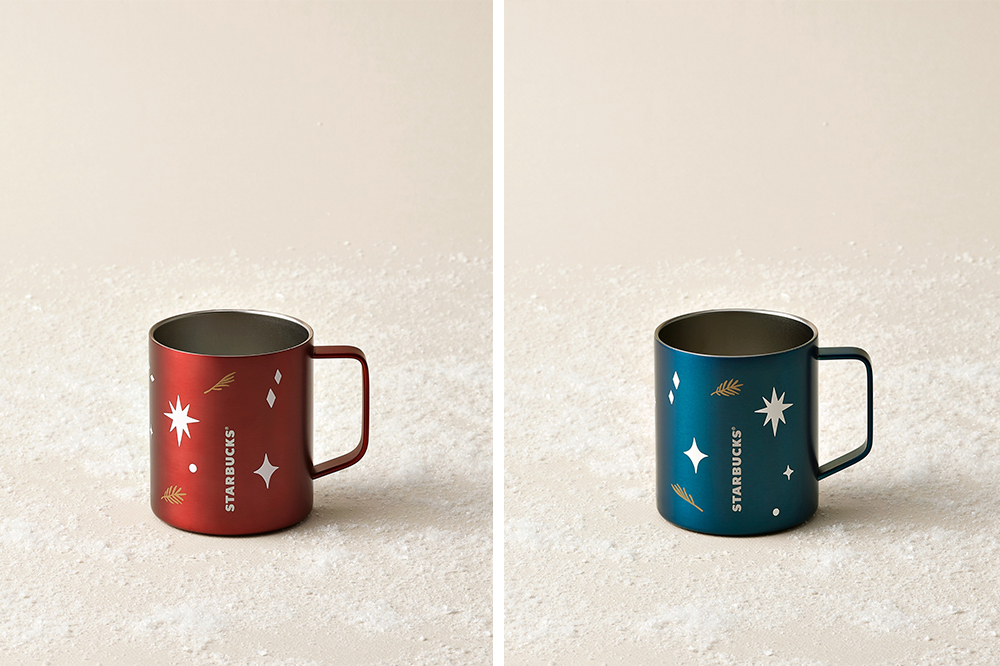 For minimalists who prefer something simpler for your home, these stainless steel 14oz mugs will do the trick. Available in red and blue and inspired by festive ornaments, each mug retails at $37.90.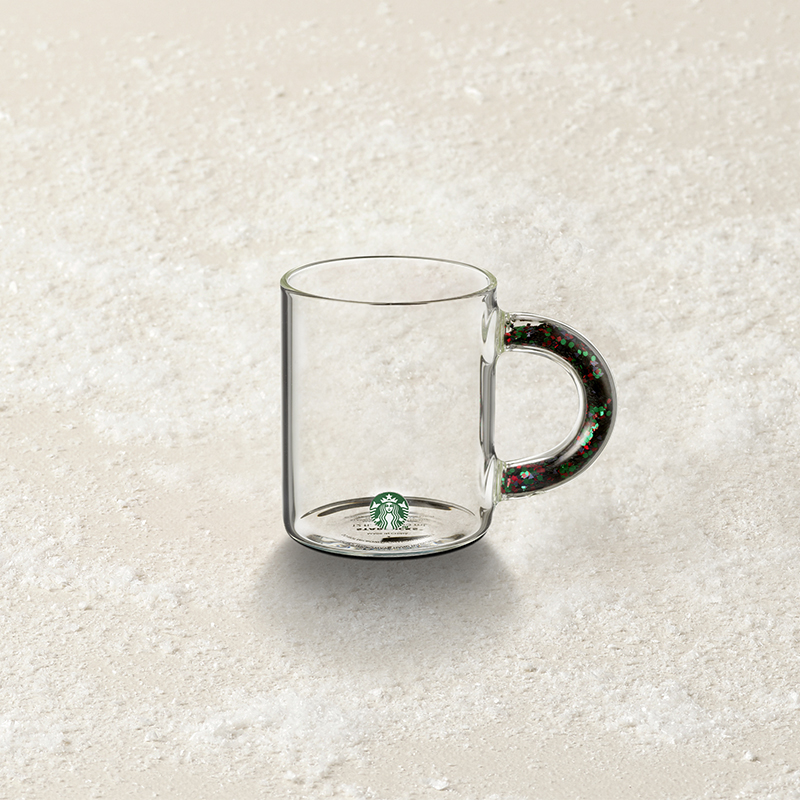 Take minimalism to the next level with this transparent glass mug. If you're wondering where exactly is the Christmas vibe on this 12oz mug, pay closer attention to the green and red confetti handle. It's retailing at $27.90.
Water bottles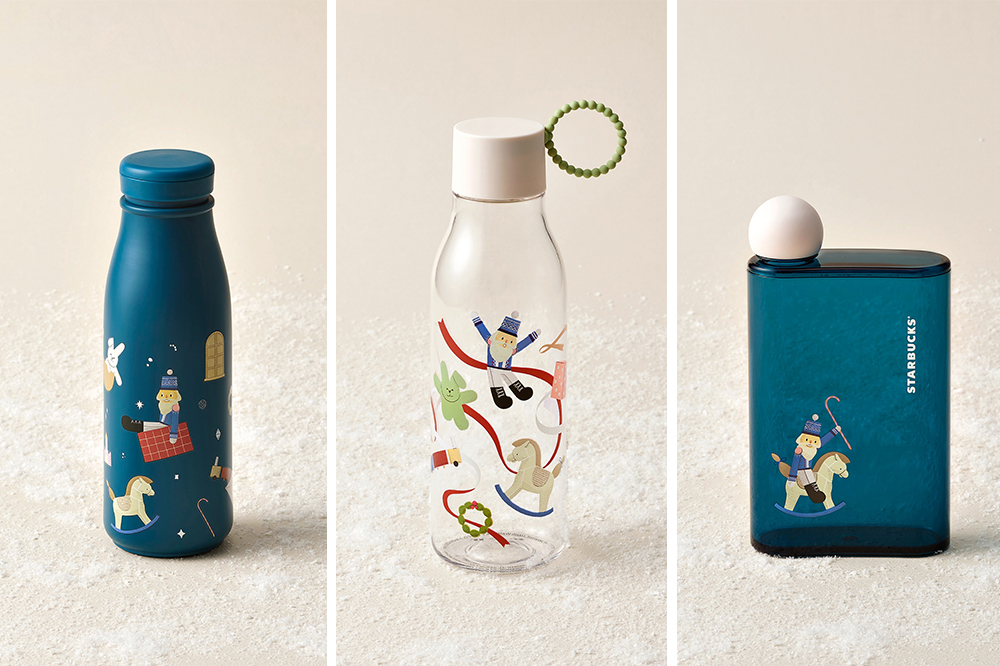 From left: 12oz water bottle, $44.90; 24oz water bottle, $29.90;14oz water bottle, $28.90
Don't forget to stay hydrated with more Nutcracker and toys designed on the stainless steel and plastic water bottles.
Red Christmas collection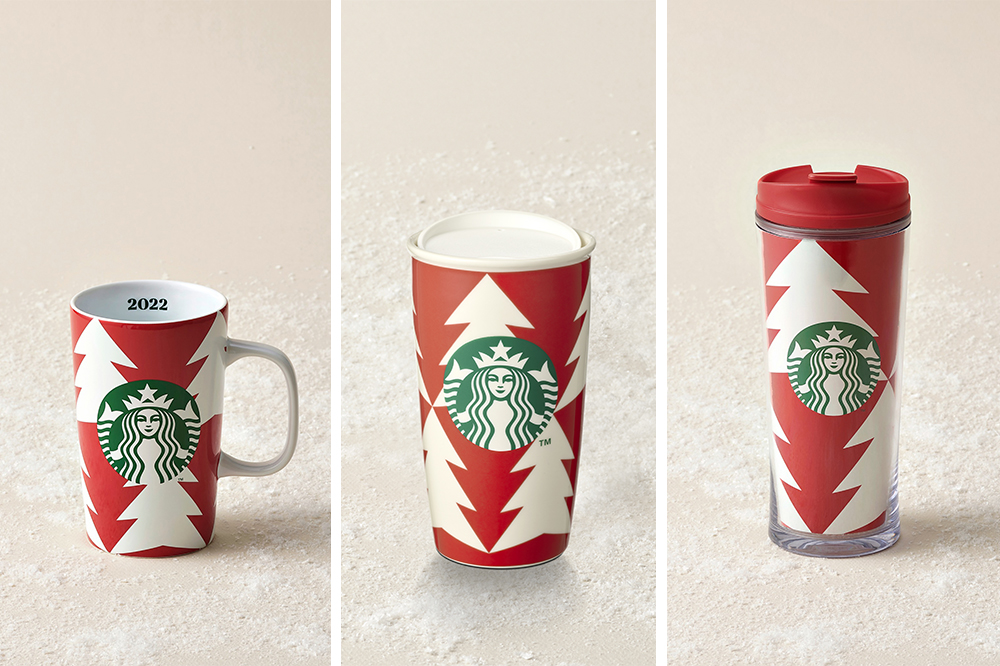 From left: 12oz mug, $27.90; 12oz traveller mug, $36.90; 12oz tumbler, $26.90
Starbucks also has a Red Christmas collection with contrasting white Christmas trees designed on a mug, traveller mug and tumbler.
Additional merch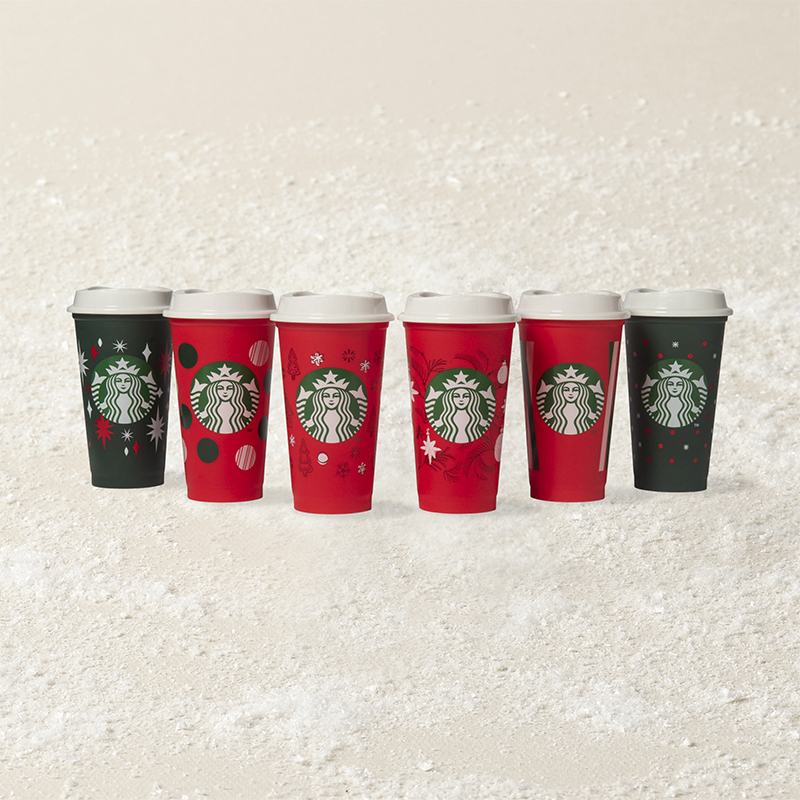 Grab your BFFs and get your hands on the holiday reusable cup set, available in a set of six. Each reusable cup can hold up to 16oz of liquid and comes in different Christmas-themed designs for your year-end party.
The set of six is retailing at $29.90.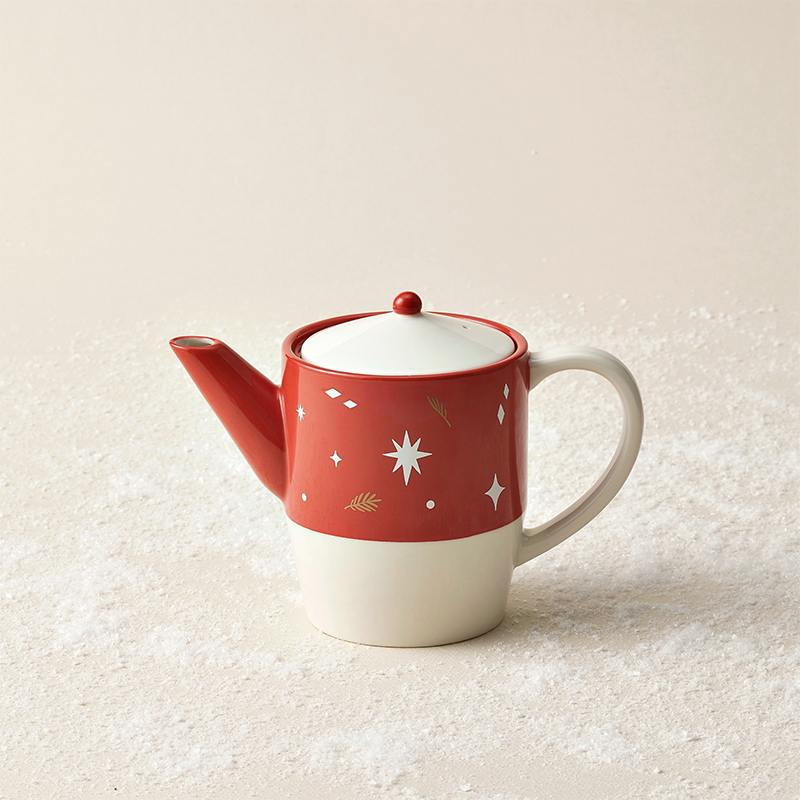 Serve up your favourite holiday drinks and impress your guests with this 20oz red ornament kettle. It's made with ceramic and comes in a relaxing design of white sparkles, available at $39.90.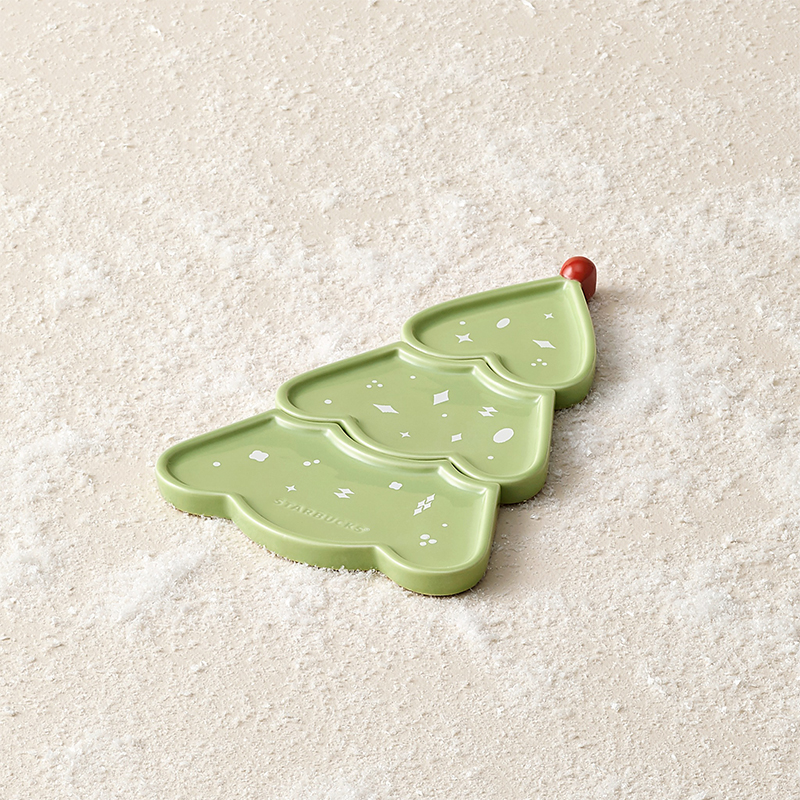 Save some chocolate chip cookies for Santa on these festive Christmas tree plates. It's 14cm long and 21.5cm high, available in a set of three to form the full tree. It's retailing at $29.90.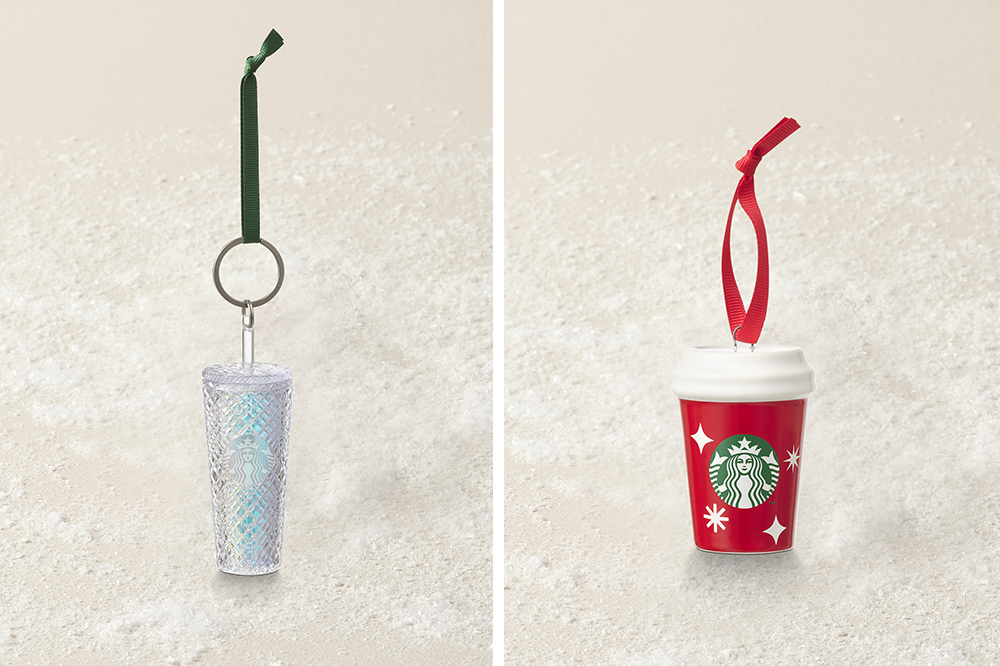 Zhng up your Christmas decor this year with these unique Starbucks-themed ornaments in a holiday bling Cold Cup or Starbucks red cup. Both ornaments are retailing at $15.90 each.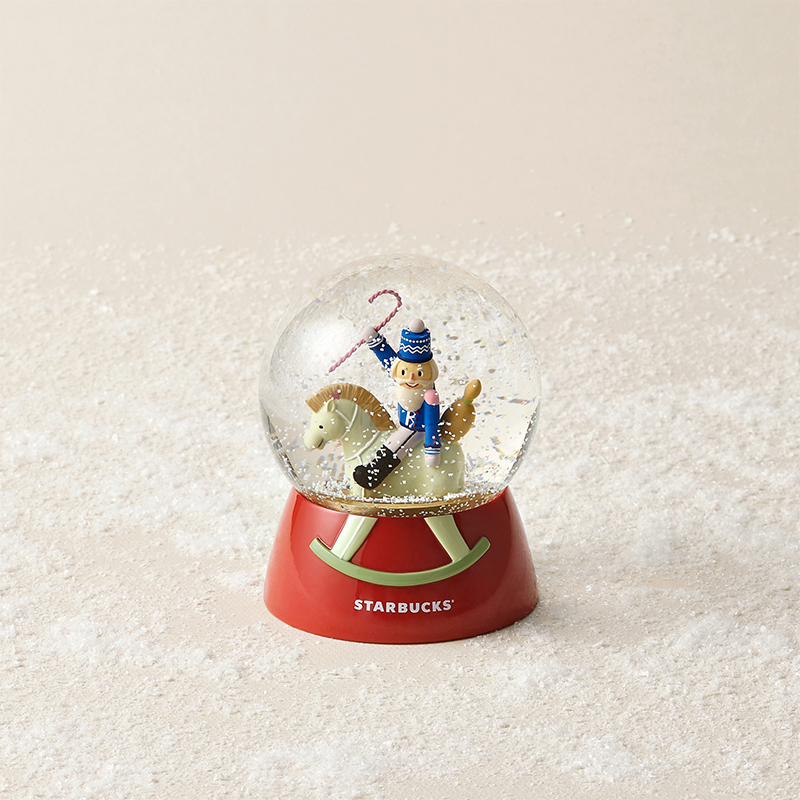 Instead of scrambling for last-minute Christmas gifts, perhaps you can first chope this snow globe as a gift for your loved ones. It comes with a figurine of the Nutcracker on a rocking horse and surrounded by snowflake confetti, retailing at $86.90.
The Starbucks Nutcracker And Friends Christmas Collection Will Add Magic To The Holidays
Despite it only being the start of November, it's already beginning to feel a lot like Christmas with the new Starbucks Nutcracker and Friends collection. The full collection will be available alongside the Nutcracker and Ballerina Bear collection on 2 November 2022, 10am onwards. Head over to Starbucks' online store or their physical stores islandwide to get your hands on these festive merch to prepare yourself for the holiday season. 
All images courtesy of Starbucks.
Also read:
Starbucks' New Nutcracker & Ballerina Bear Collection Lets You Get Into The Festive Christmas Spirit