Starbucks Siren Reusable Cup And Topper
For coffee-lovers out there, we always claim that we need caffeine before doing anything in order to function properly. With International Coffee Day taking place on 1 October, you'll have even more reason to go for that second or third cuppa of the day. 
To celebrate, Starbucks has launched a new reusable cup design to give your coffee runs a dash of style.
The design
Source
The white design of the reusable cup has been a classic over the years. It's also eco-friendly, allowing you to adhere to their three Rs: reusable, recyclable, and re-enjoyable. It features a lid over the cup, similar to the usual takeaway cups that Starbucks has. With this, you can now enjoy your hot PSL in a simple yet statement cup during this fall season.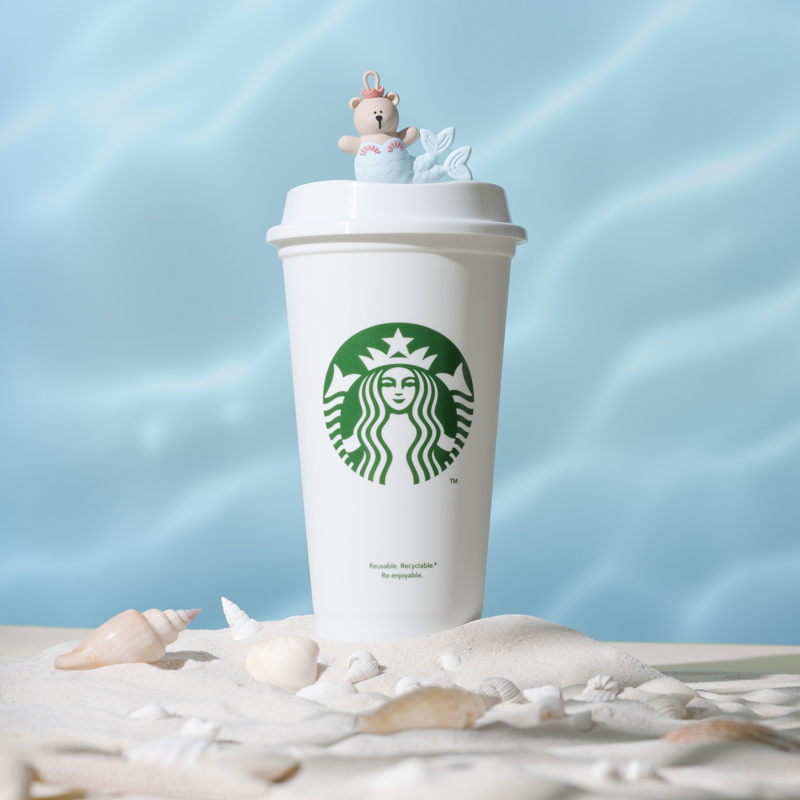 Source
If you peek a little closer, you will see that the real star of the show is literally, at the top. This kawaii bear topper is adorned with a pink crown and a blue top with pink patterns. The top is decorated with scales, giving it a textured effect, and stretches out to two split blue tails and fins, reminiscent of the iconic Starbucks siren. 
This New Siren Reusable Cup & Topper Is Only Available While Stocks Last
As this new reusable cup was made to celebrate International Coffee Day, it is only available while stocks last. You can buy it from 1 October 2022 with any purchase made in stores. Each cup retails at $9.90. 
Meanwhile, check out the new Starbucks x The Paper Bunny collection for cute 2023 planners.
Also read: 
Starbucks x The Paper Bunny Now Has Planners With Inspirational Art & Quotes To Get You Ready For 2023