Writing About Her Late Best Friend
Lucky it is to be in love with your best friend. It's the way most love stories go: boy meets girl, boy and girl get along, they become best friends, fall in love, and one day get married.
For Clara Lock, 28, she didn't get 'happily ever after' with her best friend, Daniel. While they did fall in love, they broke up on good terms, and he passed away from Tetralogy of Fallot, a congenital heart condition, shortly after.
But novelist Mik Everett once said, "If a writer falls in love with you, you can never die." After Daniel's death, Clara put together a series of short stories chronicling his life.
And through her first published book Stay Gold: An Almost Healthy Boy in a Mostly Healthy World, Clara immortalised her best friend and the remarkable way he lived in ink.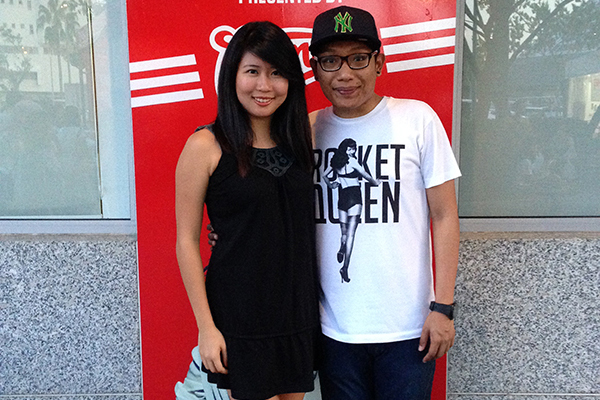 Clara and Daniel
Clara met Daniel during theatre studies in JC. Between their many shared bus rides home, they caught feelings and started dating. Within their first month of meeting, Daniel broke the news of his fatal heart condition.
He had Tetralogy of Fallot, a congenital condition which resulted in four structural defects in his heart. His chances of surviving past childhood were so low that shortly after Daniel was born, his gynae comforted his mum by saying, "You're still young, you can have other children."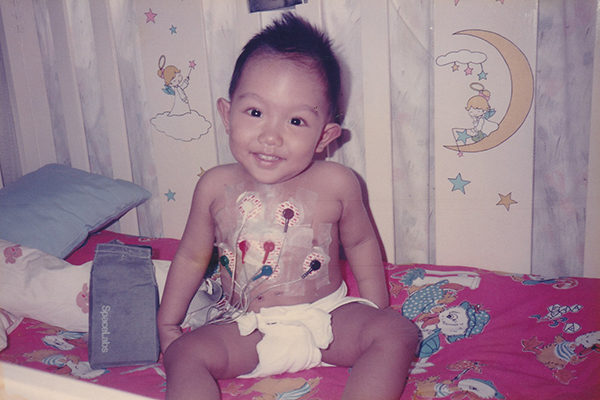 Acutely aware he was living on borrowed time, Daniel strived to live as normal a life as he could.
"As a kid, his parents wouldn't let him play soccer, so he was the referee instead. He was offered to be exempted from NS but still enlisted. Straight out of NS, he started up his own debate coaching business," Clara reveals.
"Anyone else might have waited or backed down out of fear of failing. But Daniel didn't have the luxury of time. So he went ahead anyway and succeeded."
Things taking a turn for the worse
But things took a turn for the worse when doctors started discussing the possibility of a second open heart surgery. Faced with the prospect of his own mortality, and a 5.5-year relationship that was "pleasant but lukewarm", Daniel eventually initiated a breakup.
"Deep down, I've always wondered if he broke up with me in case something happened to him and he didn't want to leave me to pick up the pieces."
But even when the two began seeing other people, they stayed close friends. It was around this time they started toying with the idea of writing a book together. Clara suggested writing Daniel's memoirs, and though he never admitted it, Clara knew he was secretly pleased.
In 2015 while on a trip to Nepal, Clara received a text saying Daniel had only a few days left to live. "I flew back immediately. He comforted me with jokes and small talk, before asking if I wanted to write his eulogy."
The question hit Clara hard—to say yes would be to admit this was the end. So instead, she promised to finish writing the book they had started together in 2015.
After he passed: Writing Stay Gold
When Daniel passed away shortly after, Clara found it too hard to pick up the pen. But within a month, she felt powerless and decided to follow through on her promise.
For the next two years, Clara talked to more than 50 of Daniel's close friends and family to collect his stories and learnt things about Daniel she never knew.
"One friend shared how Daniel helped him out of a drug addiction, simply by offering to spend time with him whenever he had the urge to get high. It was a simple gesture, but for someone who knew how precious time was, being present for a friend made all the difference."
And with every person Clara interviewed, she felt closer to Daniel. Through the shared stories, she felt connected to him again. Writing the book became a way of mourning, a way to understand her grief and eventually, a way of healing.
"I almost didn't want the writing process to end because it would be the last time I could 'interact' with Daniel on a daily basis," she admits.
"Completing the book was bittersweet, but ultimately a cathartic experience. It marked the true end of my journey with him, but it also helped me find peace."
Carpe Diem
Now that Stay Gold is out in stores, Clara hopes readers will take away one message: to seize every opportunity.
"We all hashtag YOLO but put things off like we'll live forever. Daniel didn't have that luxury–he chased his dreams and did more in 25 years than others do in 80."
When asked how she thinks Daniel would react to the book, Clara says: "I think he'd be pleased to hear his loved ones' stories about how he impacted their lives. For some reason, it's always easier to express your love for someone once they're gone."
And in the last page of Stay Gold, Clara dedicates her book to Daniel: "Because I knew you, I have been changed for good."
Also read: