Sweet Gestures by Guys
We tend to associate sweet gestures with the grand romantic gestures seen in movies. You know, a guy chasing you down at the airport begging you not to go, being surprised with flowers, or having the guy turn up at your doorstep with a handwritten note.
However, sweet gestures don't necessarily have to be romantic. Sometimes friends do the sweetest things too.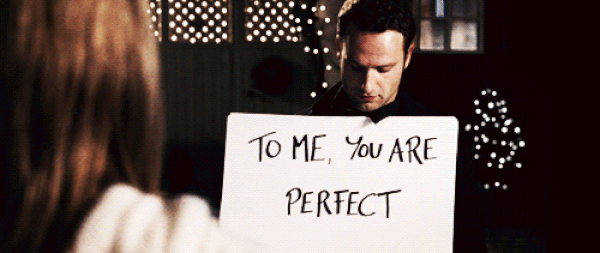 We got 20 Singaporean girls to dish on the sweetest things guys have done for them, and some will definitely melt your heart. For the guys—you may get some inspiration here *aggressively winks*.
*Some names have been changed to protect identities of those too 'paiseh' to reveal themselves
Handwritten Gifts
Wrote me a scroll detailing how much he loved me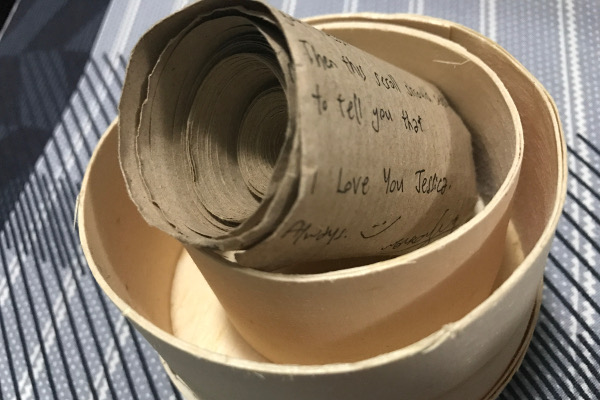 For our first anniversary, he made me a scroll to proclaim how much he loved me. A sample of the content:
Even if Singapore's Army attacks Rambo but fails in the process
Even if all chicken rice were banned in history
Even if rain never fell again
Even if no seed sprout fruit
Even if an angel fell ill
Even if the worst of things, and even if the best things occurred to me or you, then this scroll should seek to tell you that, I love you Jessica, always. 🙂
Jessica, 25
An origami bouquet
My boyfriend hand-made me a bouquet of origami roses for me. He said he didn't want to get me real flowers because they'd die. It was cheesy but really sweet.
Geraldine, 19
A handmade gift box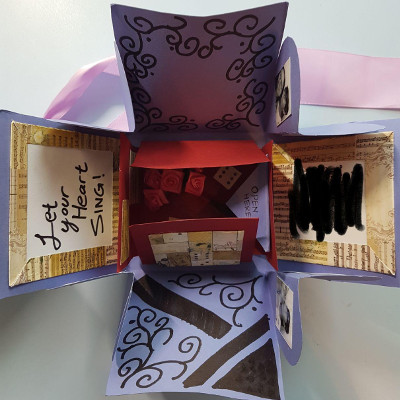 After my choir concert, he appeared at the stage door with a small bag. Instead of getting me flowers as a congratulatory gift, he'd spent hours the night before creating a gift box with quotes, notes, and pictures of us. He even put a small bouquet of cloth flowers in the middle.
Jenny, 24
Wood-carved heart
For our first anniversary, my boyfriend brought me to a fancy dinner. While having dessert, he handed me a wooden heart he'd carved himself, which had our initials and anniversary date engraved on it. He'd also hooked a ring pendant necklace at the back, where he'd also carved his name.
Since he knew I hadn't wanted him to spend money on a gift for me, he'd spent a lot of time making it, which explained the days he hadn't met me because he was "busy". Although I'd gotten angry at him for that originally, I was extremely touched by his thoughtful gesture and how much effort he'd put into it.
Teresa, 21
A mini-cookbook and a handwritten letter
Before I left for my exchange semester in Bangkok last year, my then-boyfriend was surprisingly supportive. He was the one who pushed me to go despite knowing that the distance would put a strain on our relationship.
At the airport, he passed me a gift—a mini-cookbook for students and a handwritten letter. In the letter was all the hopes he had for me, for our relationship and how proud he was of me. Sadly, we broke up at the end of my exchange so now it's just one of those bittersweet things to think about.
Amanda, 21
Through Tiny Actions
He was serious about getting involved in all aspects of my life
To find out about my religion, my first boyfriend sat through sermons with me without rolling his eyes. He once took a bus from NTU to Queenstown, then back to Bukit Batok just to buy my favourite IKEA meatballs. He even bought a DSLR to pick up photography, in order to share a common interest with me.
In essence, the sweetest thing was how he made me his top priority—I never demanded that of him, but he was just genuinely interested in me and my life.
Ashley, 26
Flip-flop sacrifice
My ex-boyfriend and I were having a date at a park when my sandals broke. The nearest mall was Whitesands, which was at least a 20-minute walk away. I had to throw the sandals away but my boyfriend took off his flip-flops, insisted I should put them on, and walked all the way to the mall barefoot to buy me a new pair of shoes.
Yvonne, 19
Dapao-ed food
Before I went to Los Angeles, this guy dabao-ed all my favourite hawker food from across Singapore because he knew how much I was going to miss local food while I was there. He bought Popiah from Newton, Hokkien Mee from Whampoa, chicken rice from Boon Tong Kee, etc. That was even sweeter than receiving flowers or expensive gifts.
Rachel, 24
Helped me find citations
Once, my boyfriend bought a ticket to watch me perform in a school musical. My IB Extended Essay was due that week, and I'd forgotten to cite some important quotes. With no time to go down to the library although my musical was held in the same building, he came early to painstakingly comb through a research book in order to find the exact quotes I needed.
After the show, he gave me a beautiful bouquet of flowers he wrapped on his own, which he'd done after spending the whole afternoon watching Youtube tutorials.
Jing En, 19
Stopped smoking for me
I was dating this guy who was a social smoker. He'd told me he wanted to quit smoking because I hated the whole idea of smoking. One night at the club, people kept offering him cigarettes, but he turned them down even though I could tell it was incredibly hard for him.
When people asked him why he was abstaining, he just smiled and told them it was for me. It was a small gesture, but it meant a lot.
Shelly, 20
Looked after me while I was sick
Once, I was sick with severe gastritis and I couldn't get anything into my system. My ex-boyfriend stayed up at my place till 4.00am to look after me. He even cut apple slices into tiny cubes and fed them to me bit by bit since I hadn't eaten the whole day.
Heather, 19
When I was really sick, my boyfriend cooked for me while I was passed out and took the time to arrange the food into a heart shape!
Cassie, 23
Satisfies my chocolate cravings
Every month, I'll get a chocolate cake craving and my fiancé will always make sure I get my chocolate cake. Even now, 4 years on.
Hashy, 23
Planned my outfit for date night
For our anniversary, he sent me a bouquet of flowers with the note "Wear something nice, we're going to dinner". He then picked me up at 7.00pm and we went to a fancy French restaurant. I'm a huge fan of French food, so I was touched he remembered. At the end of the night, we watched a movie and got drunk on wine. It was really sweet that he took into account what I liked.
Clara, 21
He sent me home every day
In secondary school, I faced issues which made me perpetually tired and disoriented. A close guy friend noticed how I was constantly overthinking and making myself even more upset. So, he sent me home almost every day just so he could make me happier with his stupid jokes and ridiculous rants about school—even though we live at two different ends of Singapore.
Annadine, 19
Thoughtful Surprises
A dozen sunflowers and my favourite chocolate
After my grandpa passed away, my then-boyfriend surprised me by picking me up at the airport really late on a Sunday night with a dozen sunflowers and my favourite chocolate. It meant even more as he had an 8.00am shift the next day.
Jac, 22
Brought me snacks for class every time
We were classmates in JC but had different subject combis. He'd have to go to another block for his Geography lessons while I'd stay in class for History. And every time when he returned to class, he'd come back with snacks for me because he knew I'd get hungry during the later part of the morning.
Gwen, 19
Birthday plane tickets
On my birthday, I fell ill and my ex-boyfriend came over to my place in a hurry. Then, he started to giggle and I knew he had something up his sleeves. He said, "You cannot fall sick, if not how are we going to fly to Hong Kong later?".
Turns out, he had planned this surprise trip and even roped in my parents to set aside money for me to spend overseas.
Chrys, 24
Mixtape surprises
In Junior College, there was an anonymous guy who left mixtapes in my bag every week. They'd appear in my bag every week in a brown paper bag/envelope and CD—he'd burn songs onto a CD in the old school way.
On the envelope would always be one line of the lyrics of whatever song was inside. This happened for about two months, and it was only years later that I found out who he was.
Jessica, 25
Lead up to the proposal
The day my husband proposed to me, he gave me random gifts throughout the day. Appearing with my favourite drink/food while I was shopping, lying about going to the bathroom but actually buying a rose for me from who knows where. We were in Japan at that time so he had to depend on luck every time he looked for a gift as we weren't familiar with the place.
They weren't fancy or expensive gifts but his gestures made my day so special, right until the proposal.
Maryann, 24
Little Things Count
While money can buy lots of things, sweet gestures don't have to be material ones. It's truly the thought and effort that ultimately counts, and that's what'll be the most memorable and special to us.