Temporary tattoos in Singapore with Jagua ink
Bid farewell to stickers and airbrushes to achieve temporary tattoos like we used to. With Jagua fruit extracts, Singaporean Henna artist Ng See Min (IG: @henn.drawn) creates stunning skin art that lasts up to two weeks with organic Jagua fruit juice ink that's 100% natural.
See Min imports the ink directly from South America, where it was originally used by indigenous people of the Amazon for body ornamentation and medicinal purposes.
While henna stains reddish brown, Jagua ink stains dark blue/black—creating an artwork that's hard to differentiate from a real tattoo. Some professional tattoo artists even use it to give their customers the option of 'trying out' a tattoo before using permanent ink. It also shows up well on dark skin.
Today, See Min is the only Singaporean artist to use Jagua ink commercially. Some of her clients include Thai celebrity makeup artist Pearypie, local actress Rebecca Tan and Miss International Africa.
A self-taught artist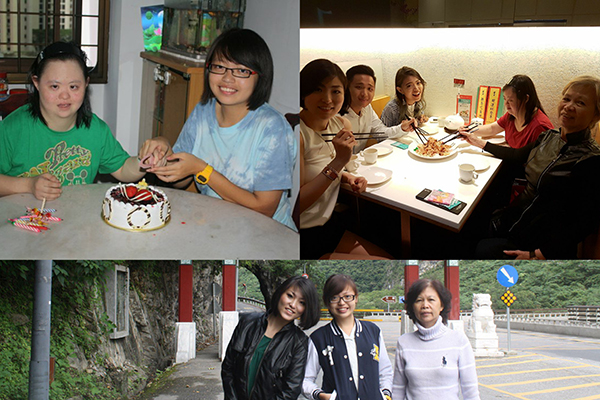 Born into an underprivileged family, life wasn't easy for See Min. When her family couldn't afford to send her to an Arts school, she drew in her free time to hone her skills.
"Like any other kid, I'd doodle on my friend's hand with a pen. That's when I discovered my love for skin art," says See Min.
However, her skin-doodling hobby became a part-time career after she saw a stall-holder (IG: @lovage) using Henna to create temporary body art at a flea market in 2014.
Inspired by the artist, she picked up a Henna cone and started to draw on herself before practising on her friends. In the beginning, her hands trembled a lot but she eventually got skilful enough to accept appointments and paid event gigs.
"It took me a few months to get rid of my shaky hands and hand cramps," she says.
The birth of henn.drawn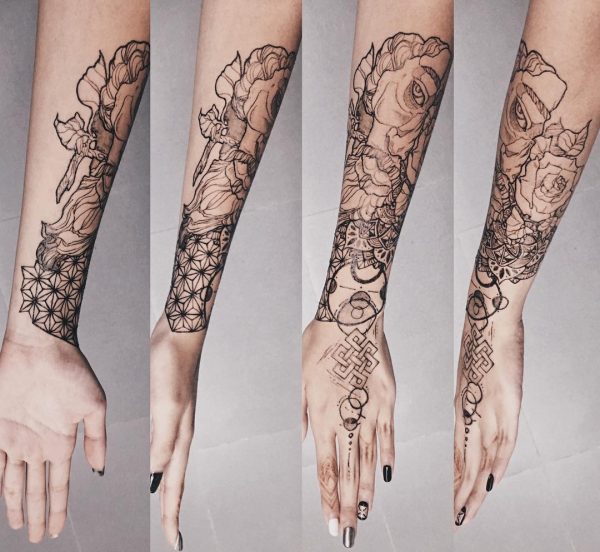 See Min created her Instagram account @henn.drawn in early 2016 with the sole purpose of consolidating her artwork, but the power of social media and word-of-mouth referrals saw it become a brand by itself.
With stunning Insta-worthy designs, more Singaporeans saw it as a bridge between permanent tattoos and traditional Henna art. Some of her favourite works include her spinal and choker designs.
Allergic reactions to Jagua ink, while rare, are typically a mild redness that goes away after a few hours/days and they usually affect people with allergies to berries.
Jagua VS Henna
Jagua is more expensive than Henna due to its higher cost price and the skill required to handle it. Once in contact with the skin, Jagua takes only seconds for it to be absorbed so it has to be free of errors. Once the dried layer is peeled off, the stain isn't visible until two hours later.
"I once fell asleep with my hand on my face and it left a galaxy mark on the side of my face," says See Min with a laugh.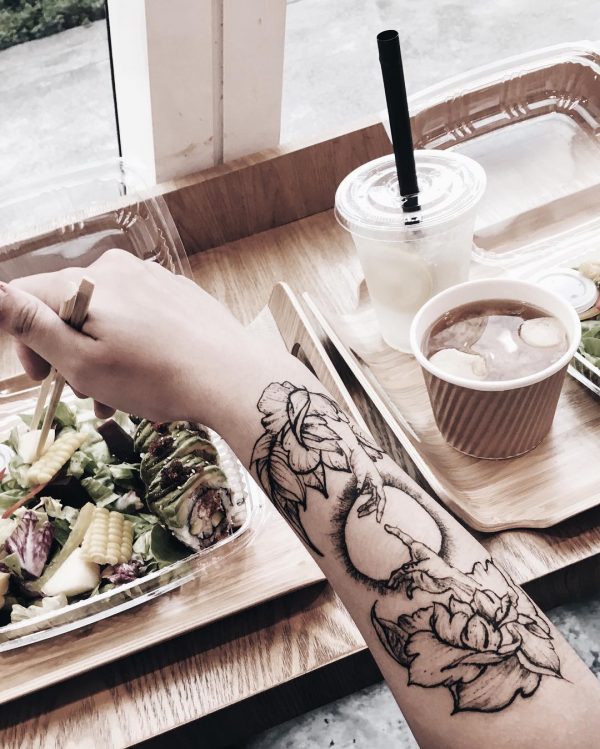 Henna: $60 | Jagua: $80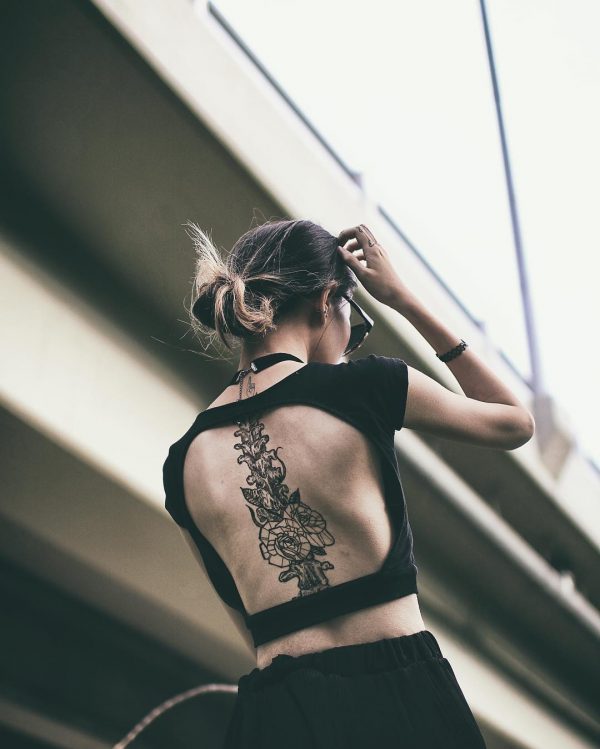 Henna: $90 | Jagua: $130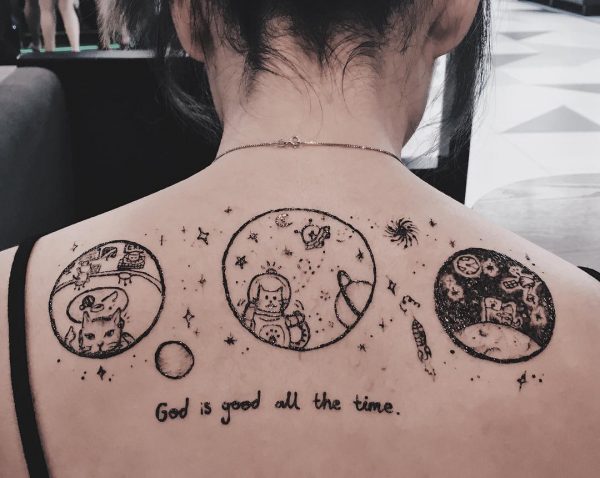 Henna: $70 | Jagua: $100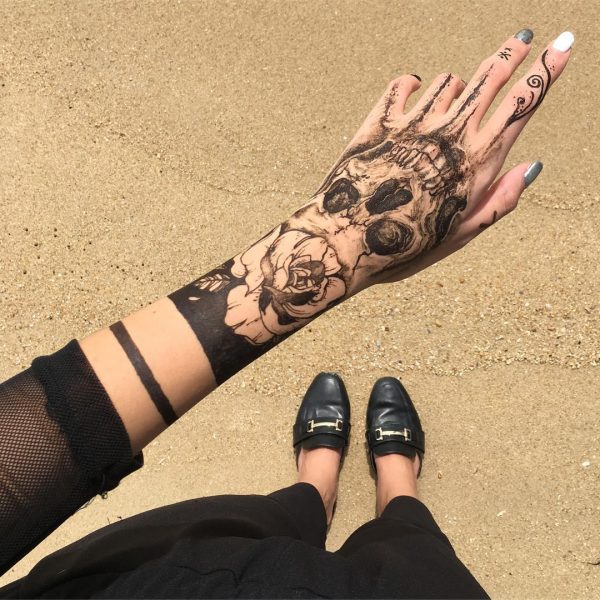 Henna: $80 | Jagua: $120
Temporary tattoos in Singapore
Amidst juggling exams and work, See Min is on a quest to introduce Jagua ink and her art to Singaporeans, one "tattoo" at a time.
"The journey so far has been fantastic because I absolutely love what I'm doing. It allows me to express creatively without boundaries, and I get to converse with people from all walks of life."
If you're keen to get these temporary tattoos, book an appointment or view her artwork on Instagram.