Tiger Crystal High Tea Set
With many of the social distancing restrictions being lifted, many of us are flocking to bars and clubs at night to party with friends. 
But if you're looking to cool down and get your alcohol fix in the afternoon, Sofitel Singapore City Centre has got the perfect thing for you. In collaboration with Tiger beer, their all-new Tiger Crystal High Tea offers a gastronomic experience at the 1864 Lobby Lounge.
The menu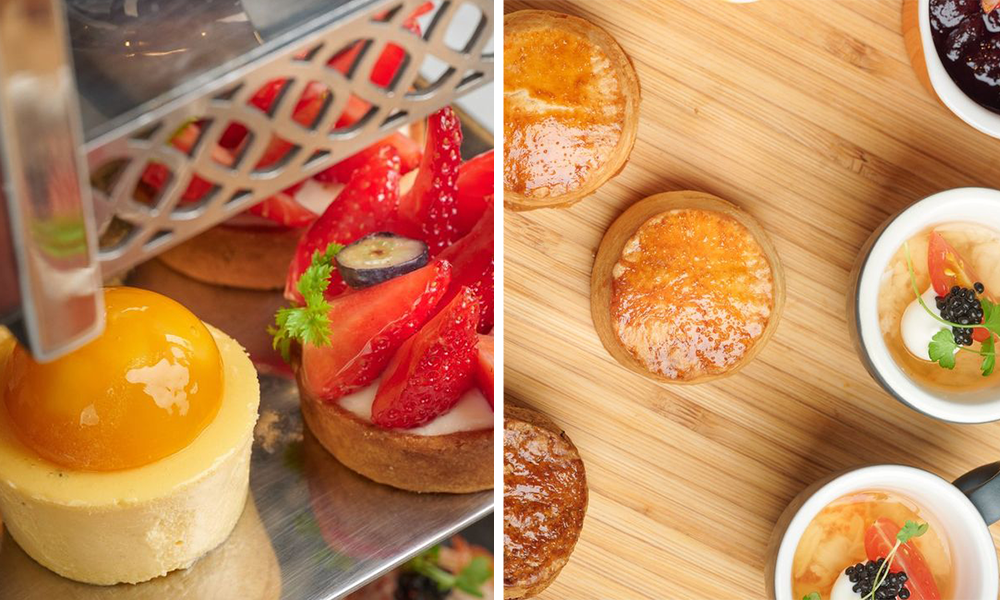 The set comes with 12 different pastries and treats like Mango Lime Cheesecake, Cranberry Scone and Duck Rillette Focaccia and Honey Mustard. Challenge your tastebuds with their unique beer-infused snacks consisting of Beer Orange Caramel Brioche, Beeramisu and many more.
Each set also comes with barista-style coffee prepared to your preference and 18 blends of TWG tea. Use this chance to try out the hotel's exclusive Singapour Je T'aime tea blend to end your atas high tea session on a sweet and aromatic note.
You can also top off the whole experience with two bottles of Tiger Crystal beer, available for $20.
The Tiger Crystal High Tea Set Is Perfect For Those Looking For A More Unique Experience
As the saying goes, "it's always 5 o'clock somewhere" — so there's no better way to pamper yourself than with the Tiger Crystal High Tea Set.
The Tiger Crystal High Tea is available from now until 31 August 2022, 2pm to 5pm daily, so grab a friend and enjoy a chill afternoon out at the 1864 Lobby Lounge. The experience is priced at $118 for two people, with additional guests charged $59 each.
1864 Lobby Lounge at Sofitel Singapore City Centre
Address: 9 Wallich Street, Sofitel Singapore City Centre, Singapore 078885
Booking: Via website
High tea hours: Mondays to Sundays, 2pm to 5pm
All images courtesy of Sofitel Singapore City Centre.
Also read:
13 Affordable Alcohol Delivery Services In Singapore With Cocktails From $5 For A Girls' Night In Past 10.30PM