Tokyo Capsule Hotels From $25/Night
Whether it's to see sakura or eat sashimi, Singaporeans love to visit Tokyo. Accomodation in the city, however, can be expensive.
Intended to provide solo travellers an affordable alternative for a single night's stay, Tokyo capsule hotels have become a popular lodging option for many. They're especially ideal if you're intending to explore neighbouring districts via train or metro, as they are often situated near a station.
To help you make a better decision for your next Tokyo getaway, we've arranged these 10 aesthetic capsule hotels from the lowest to highest rates per night. The prices on third-party booking sites tend to fluctuate, so don't be too shocked if the rates are different than those stated below.
1. Nine Hours Kamata (from $25/night)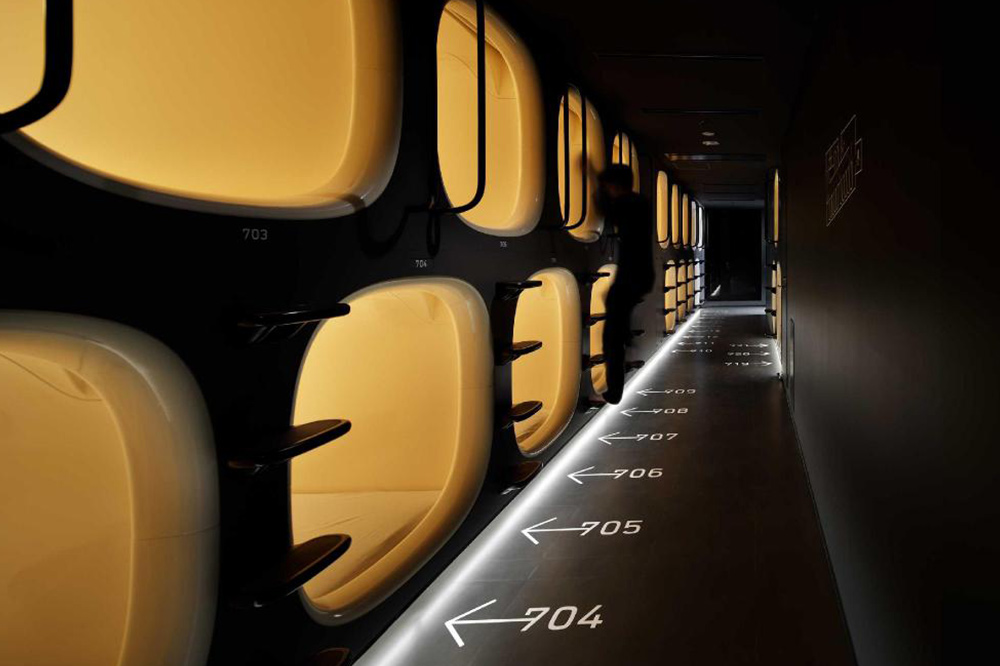 Nine Hours is a popular capsule hotel chain that is known for its sleek and futuristic interiors and affordable rates. 
At Nine Hours Kamata, you can opt for overnight stays, naps charged by the hour or just to take a shower if you're travelling in the summer.  
For around $25 a night, you get complimentary toiletries, free Wi-Fi and access to a hairdryer.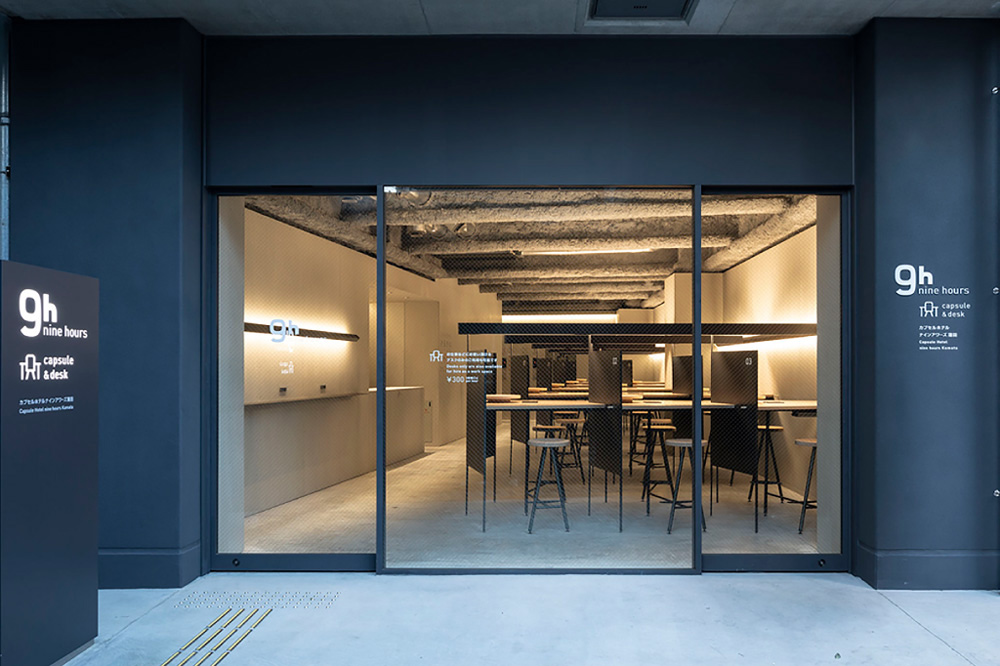 Source
You can simply take a train down from Haneda International Airport to the hotel, conveniently located just a 5-minute walk away from Keikyu Kamata Station. 
Rates: From $25/night on Agoda
Address: 5-chōme-24-4 Kamata, Ota City, Tōkyō-to 144-0052, Japan
Instagram
2. Kikka Tokyo (from $31/night)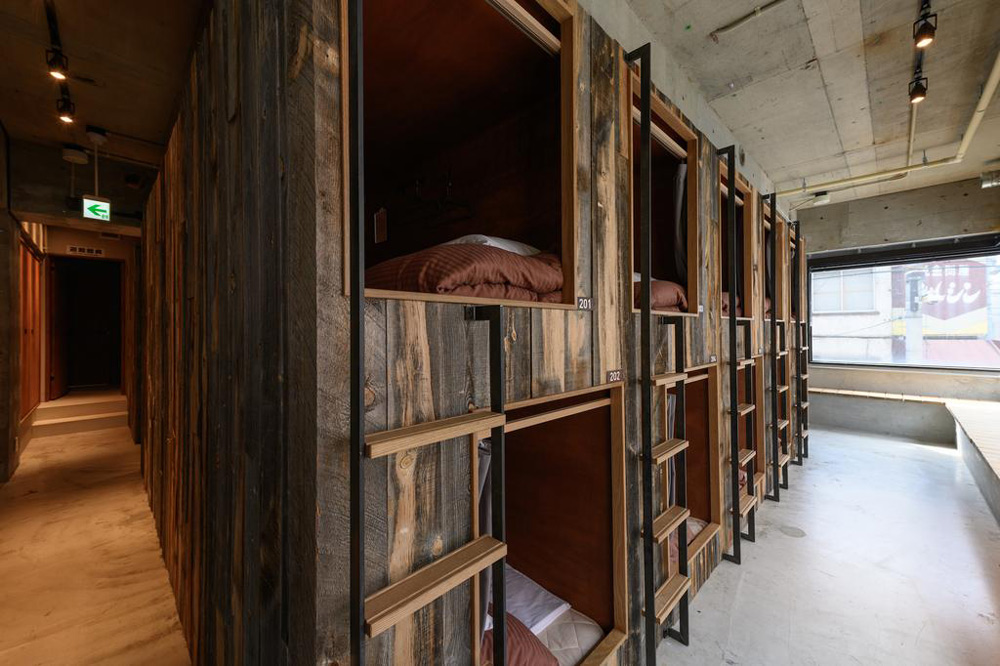 Source
Situated in the underrated neighbourhood of Ochanomizu, Kikka Tokyo is great for those looking to escape the hustle and bustle of areas like Shinjuku and Shibuya. Ochanomizu is commonly referred to as Tokyo's "University Town", due to the abundance of universities and bookstores there. If you appreciate Japanese art and literature, this area is definitely the best choice for you.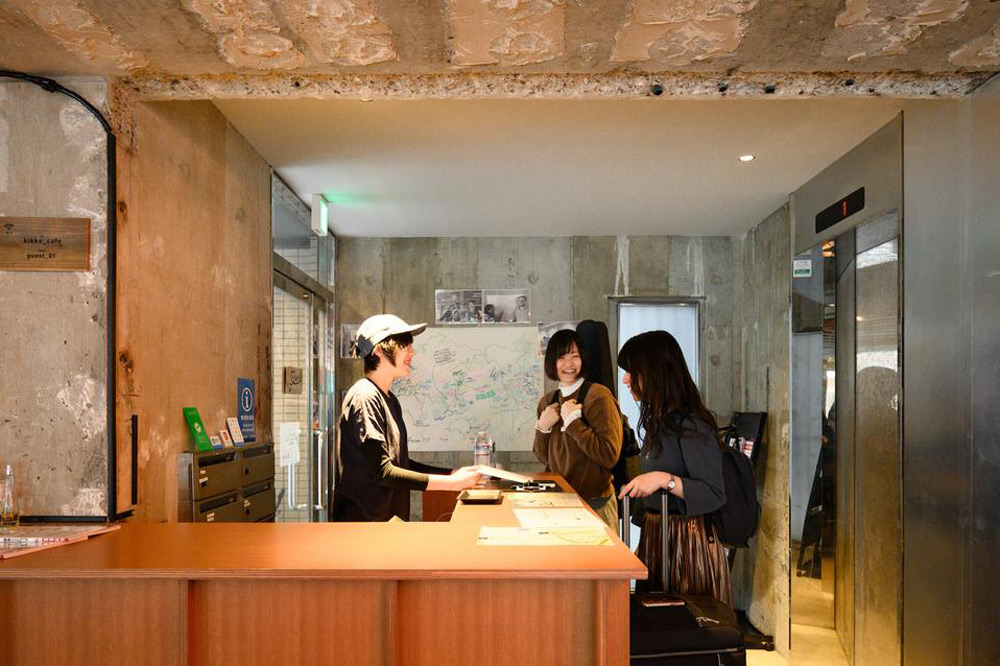 Source
Located 5 minutes away from the Shinjuku metro and 15 minutes away from the Akihabara train station, Kikka Tokyo is easily accessible. Enter the lobby and the Scandinavian-inspired interiors will immediately make you feel right at home.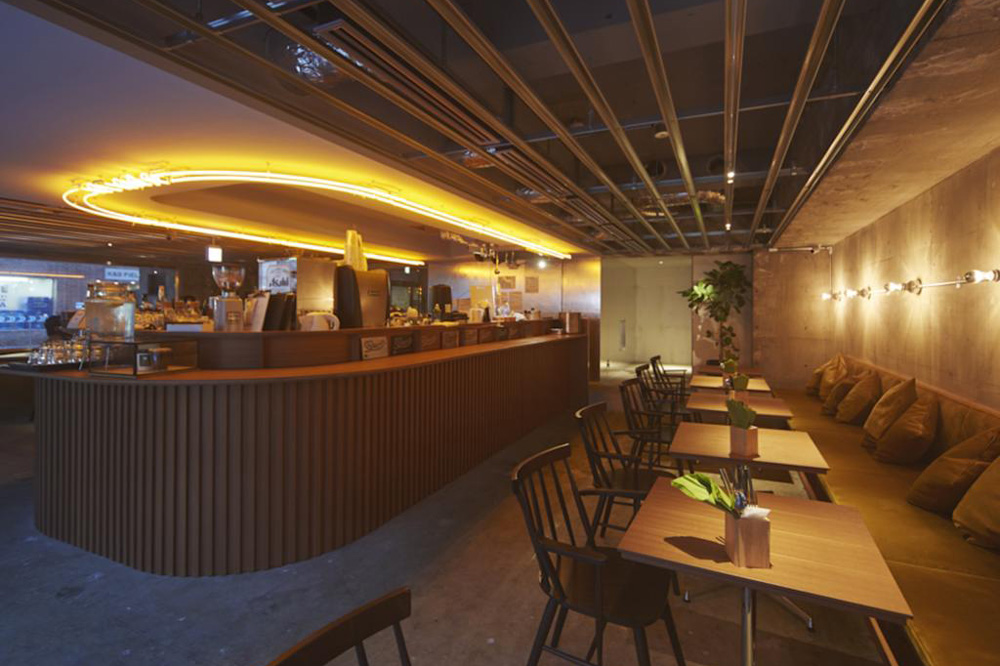 Source

Once you're done exploring the 'hood, you can head down to the basement of the hotel where an underground bar awaits. This is perfect for late-night drinking sessions—your bed will be right there waiting to receive you when you need to toh.
Rates: From $31/night on Agoda
Address: 1 Chome-3-3 Higashikanda, Chiyoda City, Tokyo 101-0031, Japan
Website | Facebook | Instagram
3. Ueno Station Hostel Oriental 1 (from $35/night)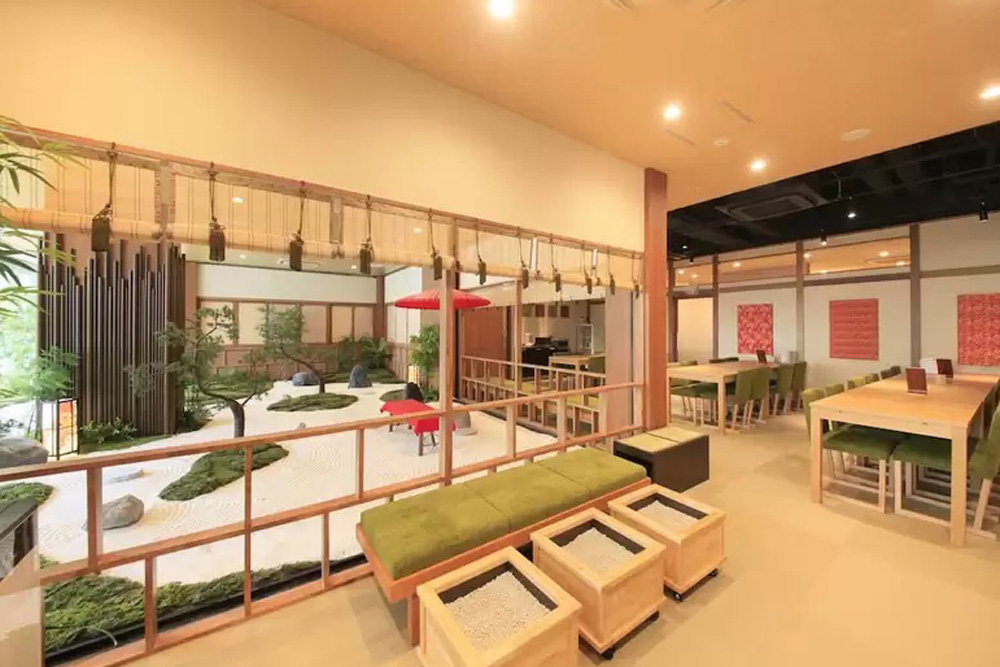 Source
As its name suggests, Ueno Station Hostel Oriental 1 can be found near Ueno Station. 
If you enjoy museum-hopping and watching pandas, you'll be thrilled to know that the Ueno Zoo, Tokyo National Museum and the National Museum of Nature and Science are just some highly rated attractions in the vicinity.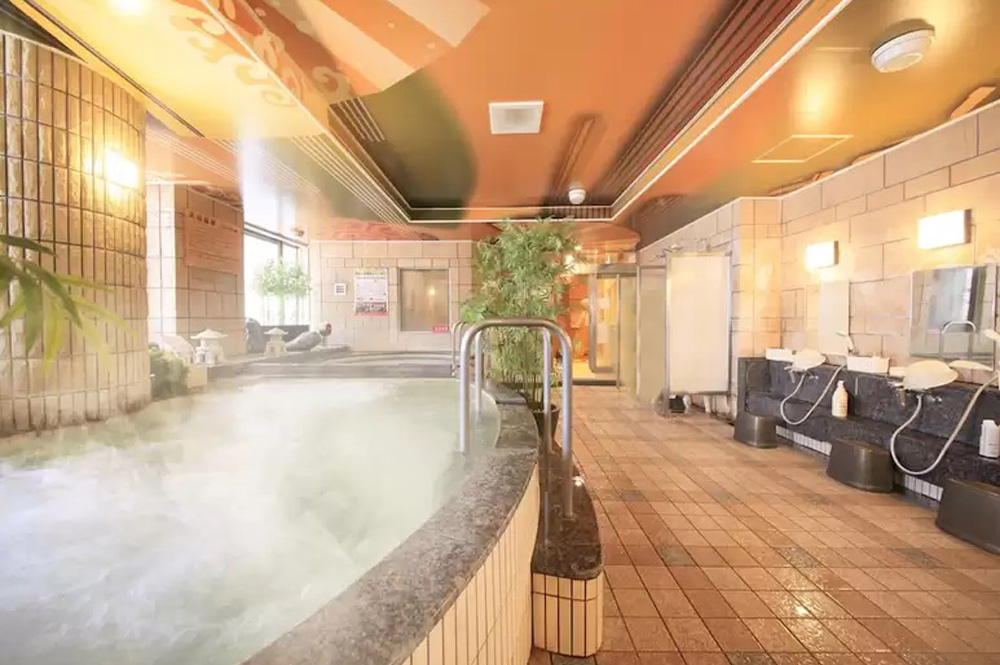 Source
The hostel also offers massage facilities and a free on-site onsen, open to male guests only, to loosen your muscle knots after a long day of shopping.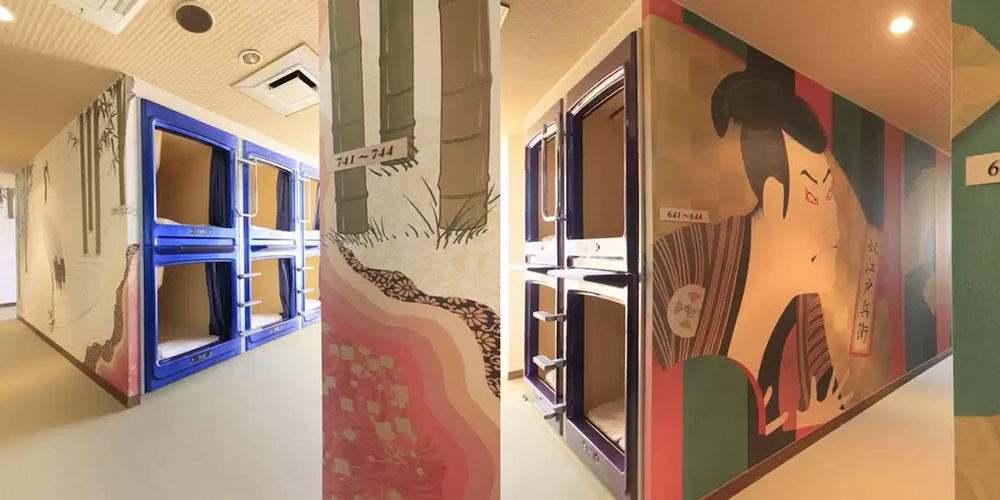 Source
Hand-painted Ukiyo-e-inspired murals provide an old-school vibe in a modern setting. 
Rates: From $35/night on Hotels.com
Address: 6-chōme-9-9 Ueno, Taito City, Tōkyō-to 110-0005, Japan
Website  
4. Tokyo Ginza Bay Hotel (from $36/night)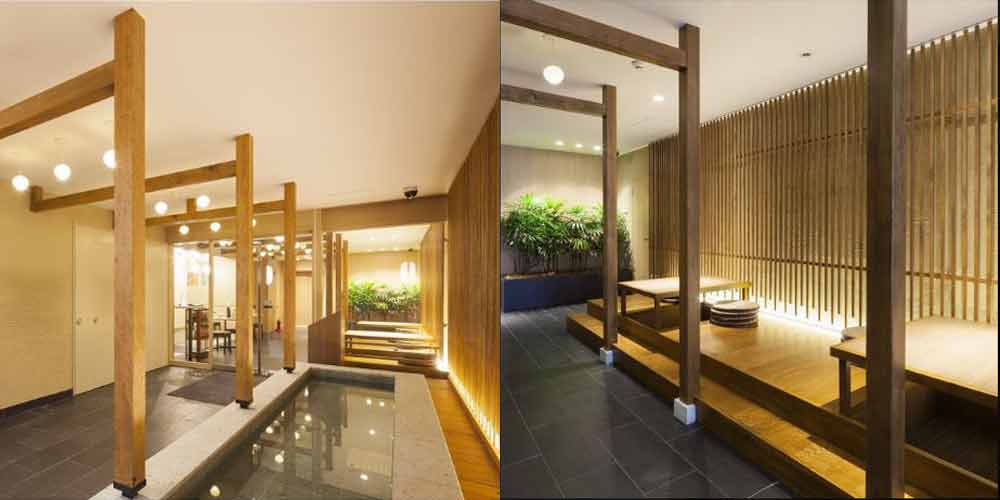 Source
Tokyo Ginza Bay Hotel is situated in the heart of Tokyo, Ginza, where you can find the flagships of MUJI, Uniqlo and luxury stores such as Bottega Veneta. If you wish to explore beyond Ginza, Old Shimbashi Station is an 8-minute walk away.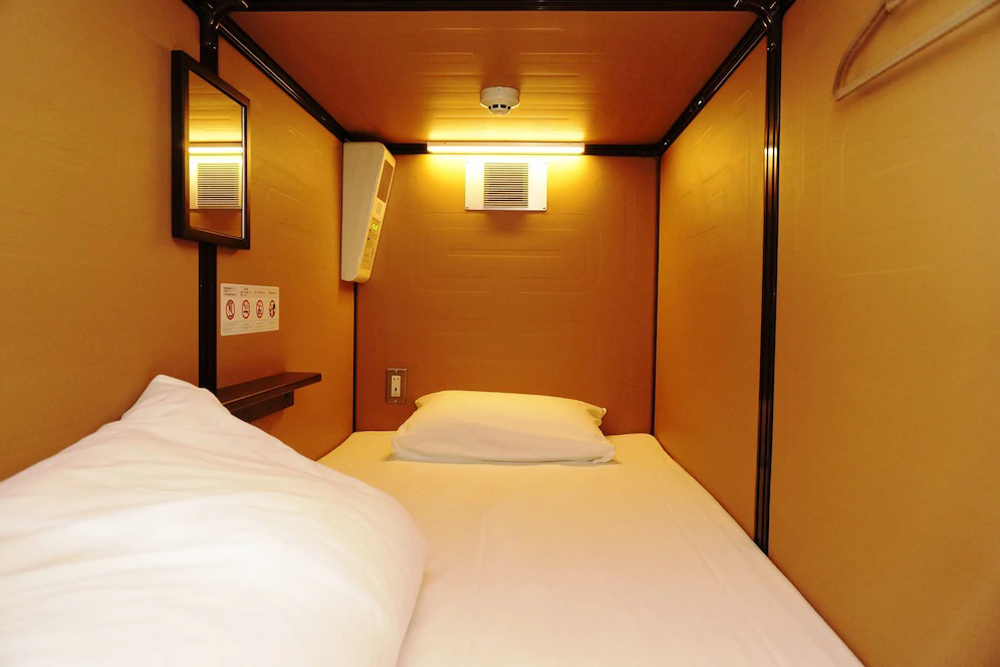 Source
The privacy blinds and walls inside the capsule resemble the interior of a minka, a traditional Japanese house.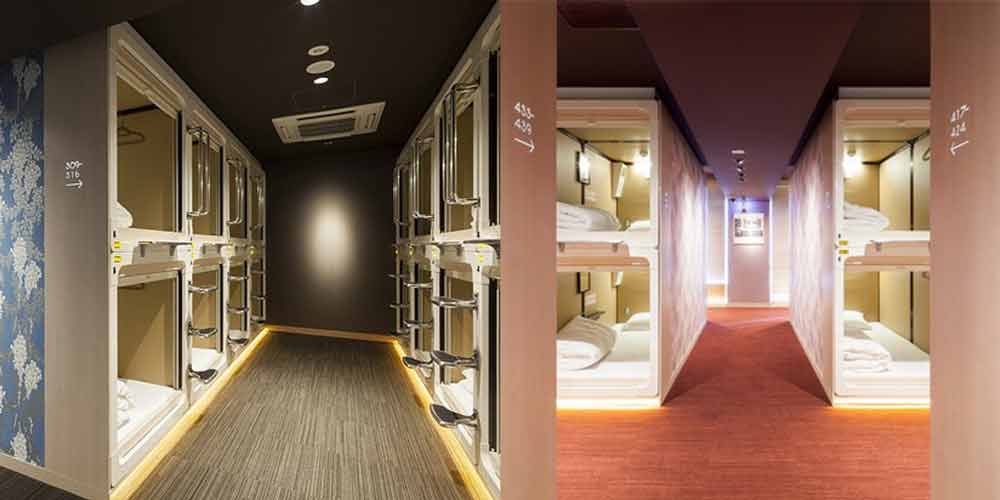 Source
Despite its modern facade, Ginza is also home to cultural hotspots like Kabukiza Theatre. The famed Tokyo Tower is also about 20 minutes away by foot. 
This hotel truly is a hidden gem—an affordable stay in an expensive district.
Rates: From S$36/night on Agoda
Address: 7 Chome-13-15 Ginza, Chuo City, Tokyo 104-0061, Japan
Website | Facebook | Instagram
5. Tokyo Ariake Bay Hotel (from $37/night)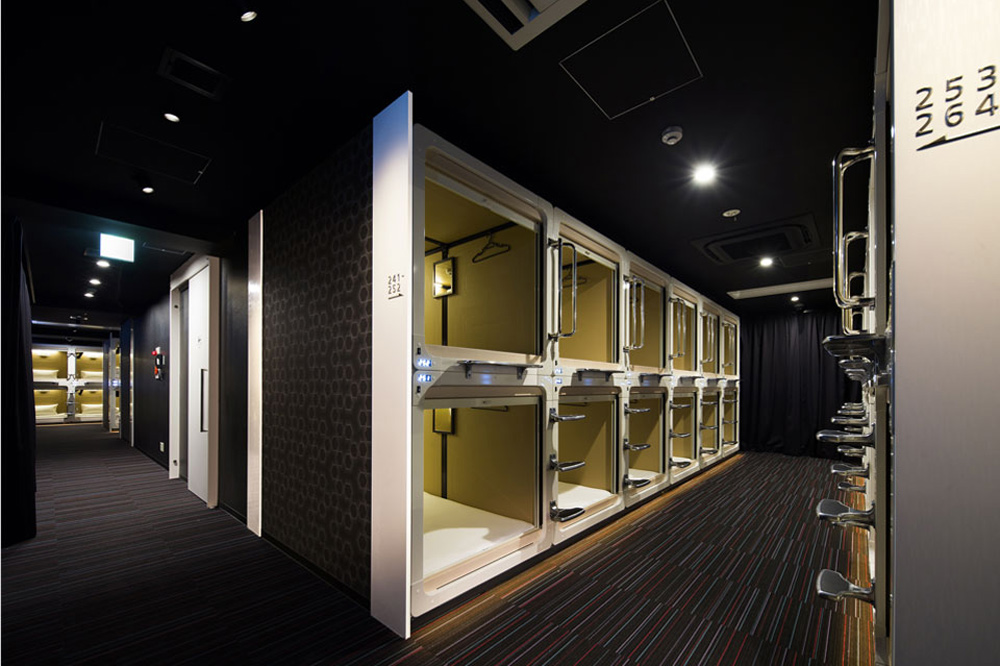 Source
As a solo traveller, safety is of utmost importance, and Tokyo Ariake Bay Hotel acknowledges your concerns. The hotel offers single-sex floors that are only accessible with a key card.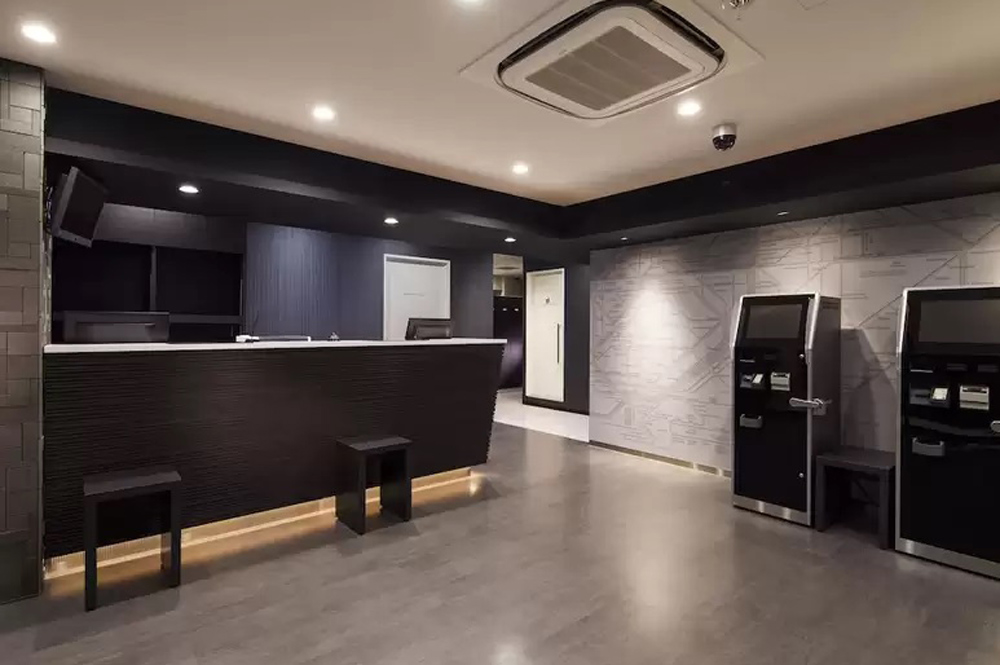 Source
During your stay here, you will be treated to an array of complimentary toiletries, including back scrubs and loofahs, and provided with a yukata to lounge comfortably in.
With Shinonome Station located just 4 minutes away, you can easily take a 15-minute train ride down to Tokyo Disney Resort.
Rates: From $37/night on Booking.com
Address: 2 Chome-10-17 Shinonome, Koto City, Tokyo 135-0062, Japan
Website
Also read:
10 Boutique Hotels In Bangkok From $35/night That Are Aesthetic AF
6. Oak Hostel Cabin (from $41/night)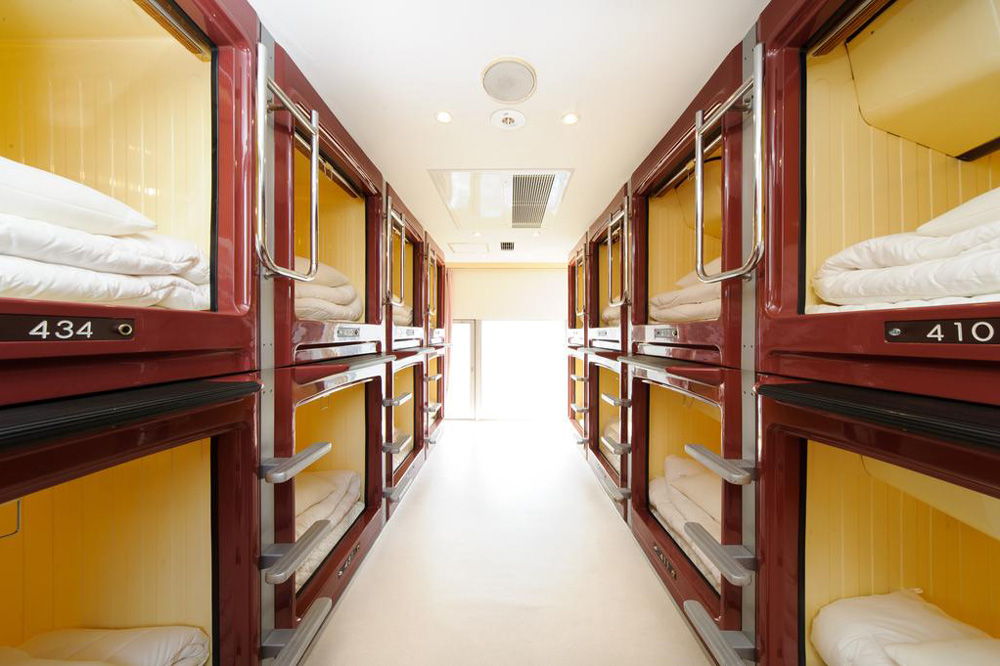 Source
Situated in Chuo, Oak Hostel Cabin is ideal for those interested in travelling around, or out of Tokyo.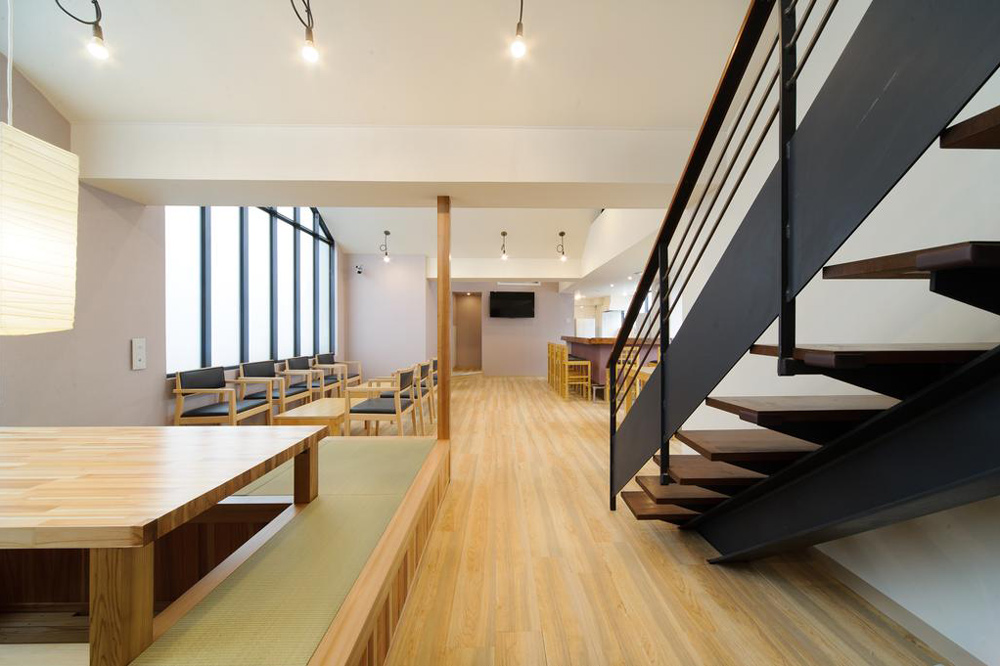 Source
If you're planning to venture beyond Tokyo via the Shinkansen, then you're in luck. The hotel is just a 20-minute walk away from Tokyo station. 
The surrounding streets are lined with eateries and the nearest metro station, Suitengumae Station, is 7 minutes away if you'd like to venture further for shopping options.
The hotel also has a common kitchen complete with equipment and utensils for guests to do some light cooking. It is simple in decor and design, providing a homely sense of comfort.
Rates: From $41/night on Booking.com
Address: 1-16 Nihonbashihakozakicho, Tokyo 103-0015, Japan
Website | Facebook
7. Samurai Hostel Asakusa (from $44/night)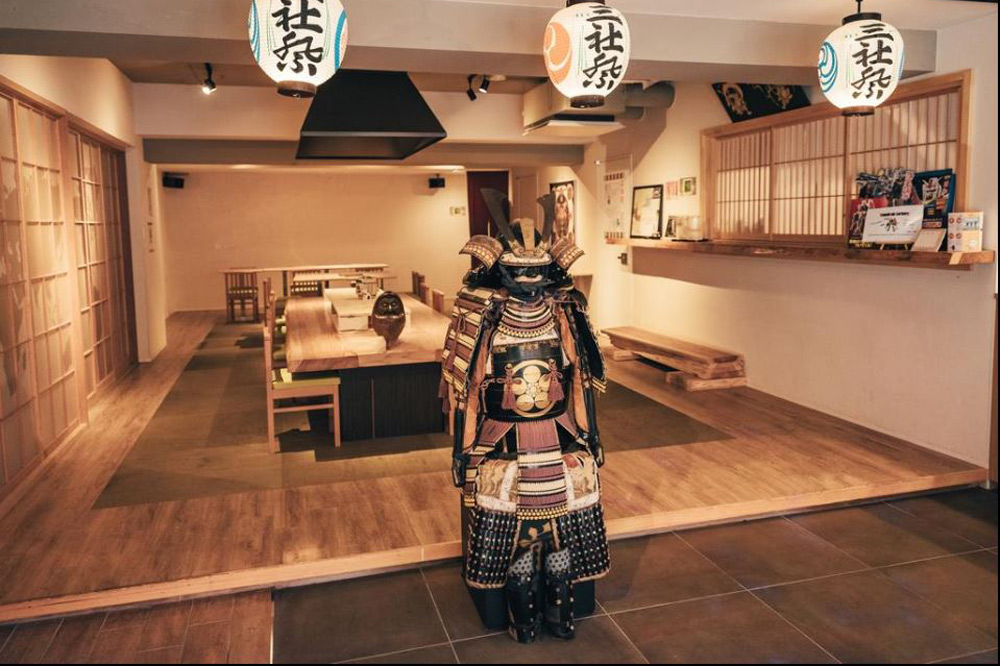 Source
Right in the heart of Asakusa lies Samurai Hostel Asakusa, a convenient 5-minute walk away from Senso-ji Temple and Asakusa Shrine.
This samurai-themed Tokyo capsule hotel will be sure to take you back to the Edo period.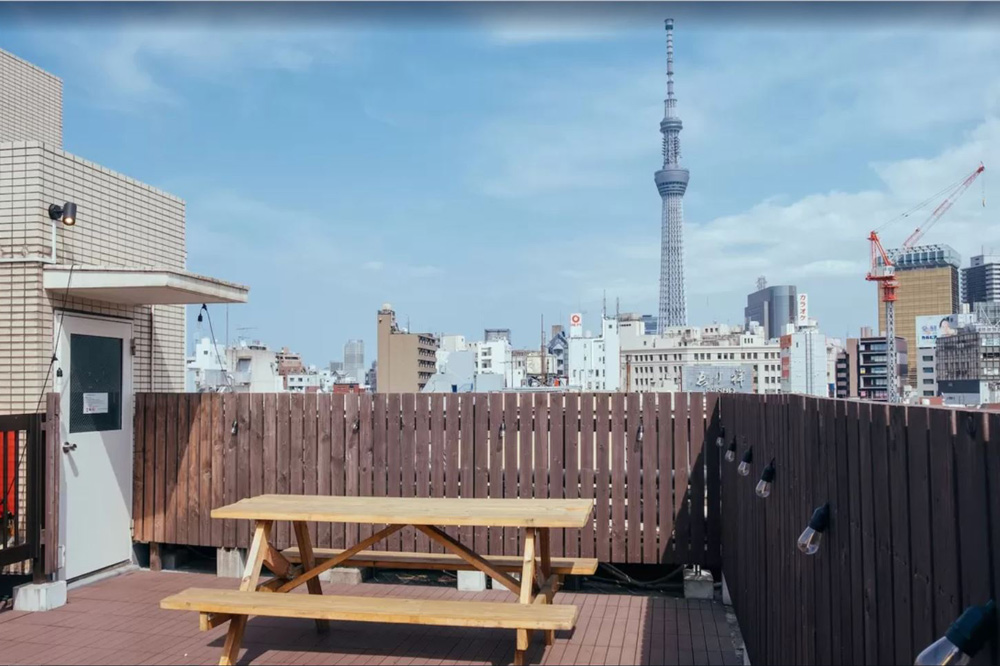 Source
The lobby has a fireplace, ideal if you're travelling in winter. If you're there in the summer, check out the rooftop terrace overseeing Asakusa. You can look forward to bright lights, pretty stars and maybe even a romantic dinner with bae, al fresco style.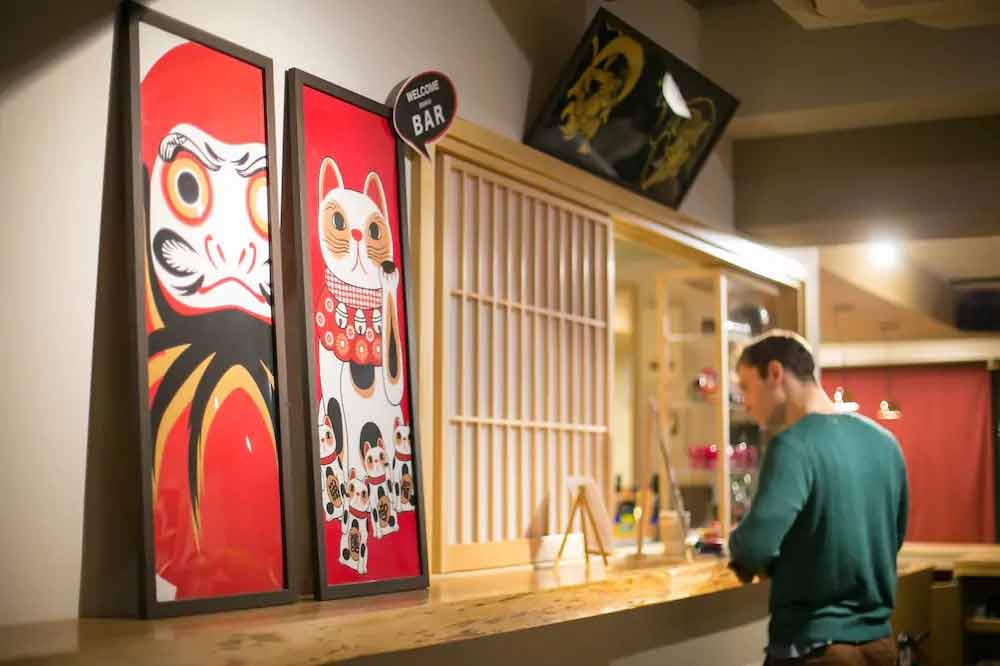 Source
There isn't a restaurant within the hotel's premises but fret not, for there are tons of fantastic eateries on the same street.
Rates: From S$44/night on Booking.com
Address: 111-0032 Tokyo Prefecture, Taito-ku Asakusa 1-29-9, Japan
Facebook
8. Shinjuku Kuyakushomae Capsule Hotel (from $58/night)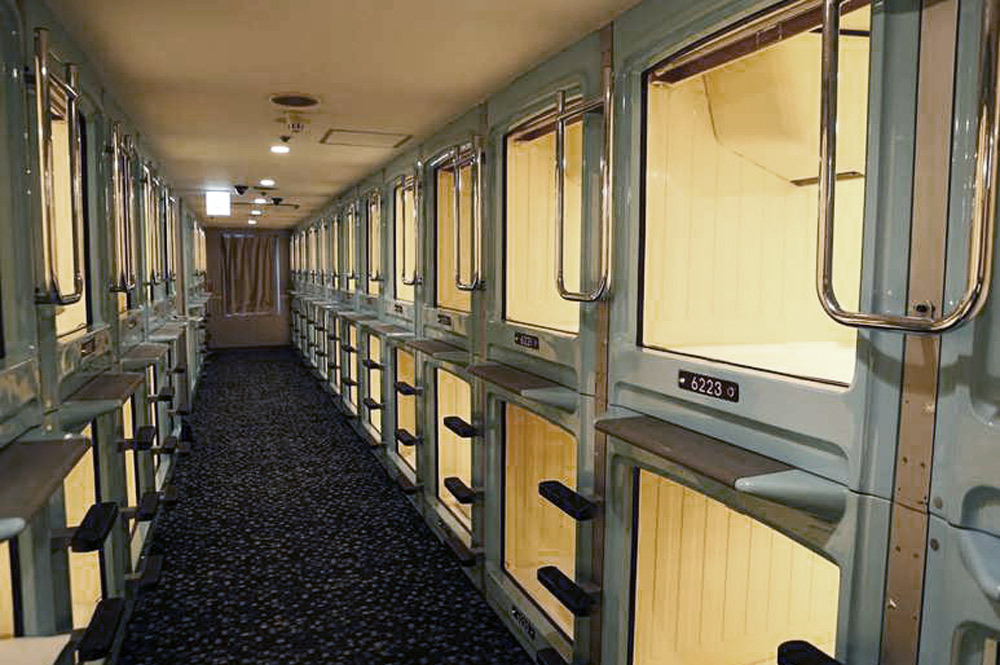 Source
Shinjuku Kuyakushomae Capsule Hotel also offers male-only and female-only floors that are accessible using a key card.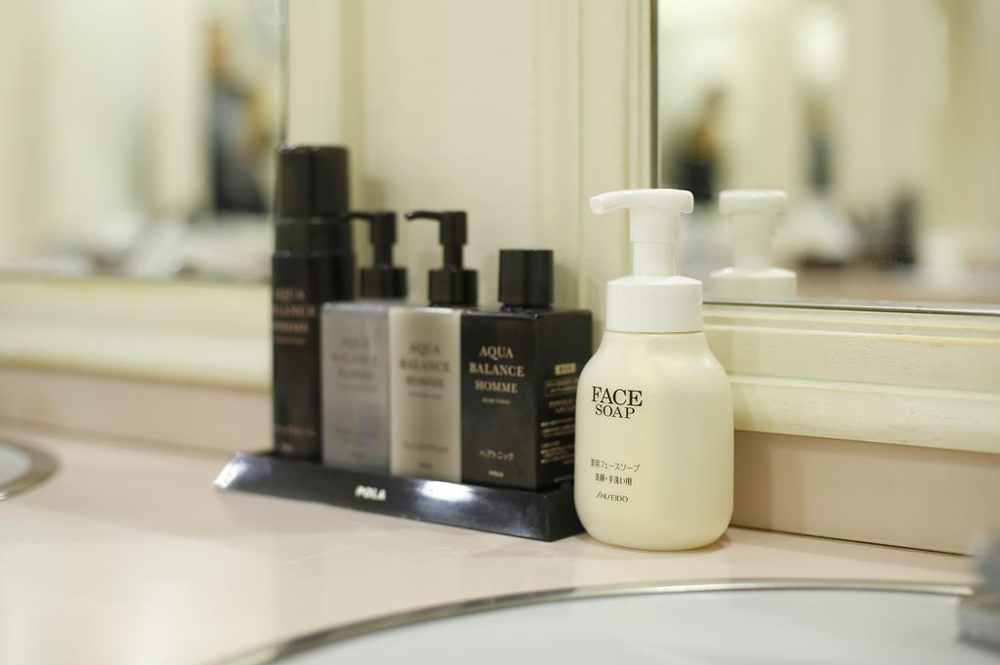 Source
A unique point about this hotel is that guests are provided with complimentary Shiseido bath products.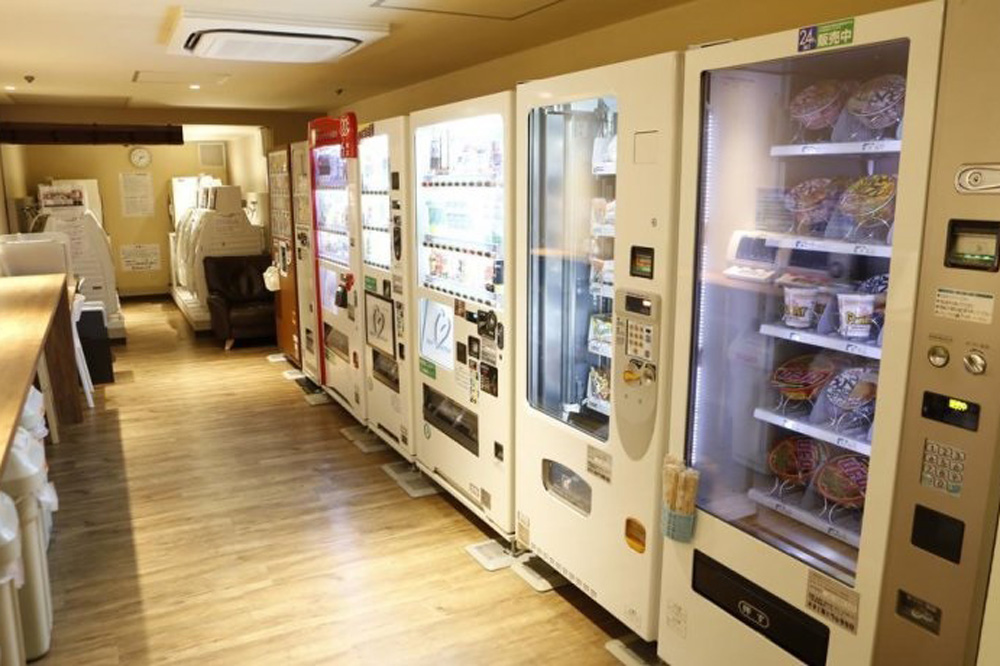 Source
If you're feeling peckish in the middle of the night, you can get a wide array of instant food and beverages from the 7 vending machines in the lobby.
Sauna, onsen and massage facilities are available as well, but only for men. 
Located only 350m from Japan's largest train station, Shinjuku, getting anywhere in Tokyo will be a breeze from here. 
Rates: From $58/night on Booking.com
Address: 1 Chome−2−5 Kabukicho, Shinjuku City, Tokyo 160-0021, Japan
Website  
9. First Cabin Kyobashi (from $66/night)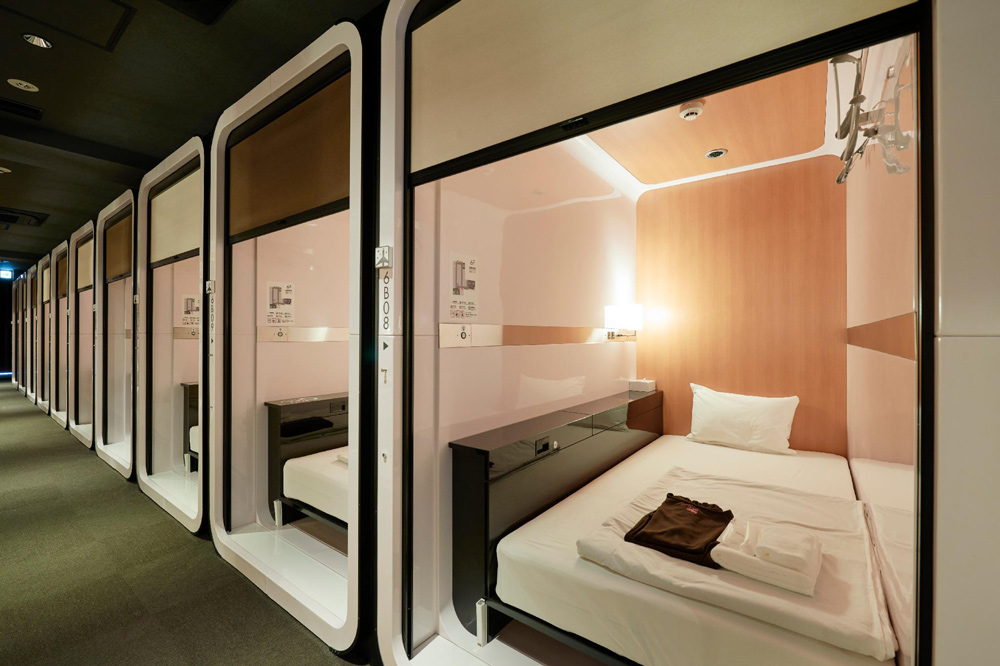 Source
Another hotel situated in Ginza, First Cabin Kyobashi is merely 2 minutes away from Kyobashi and Takaracho Subway Stations. With these stations right round the corner, getting to Tokyo Tower and Roppongi Hills will take less than 30 minutes!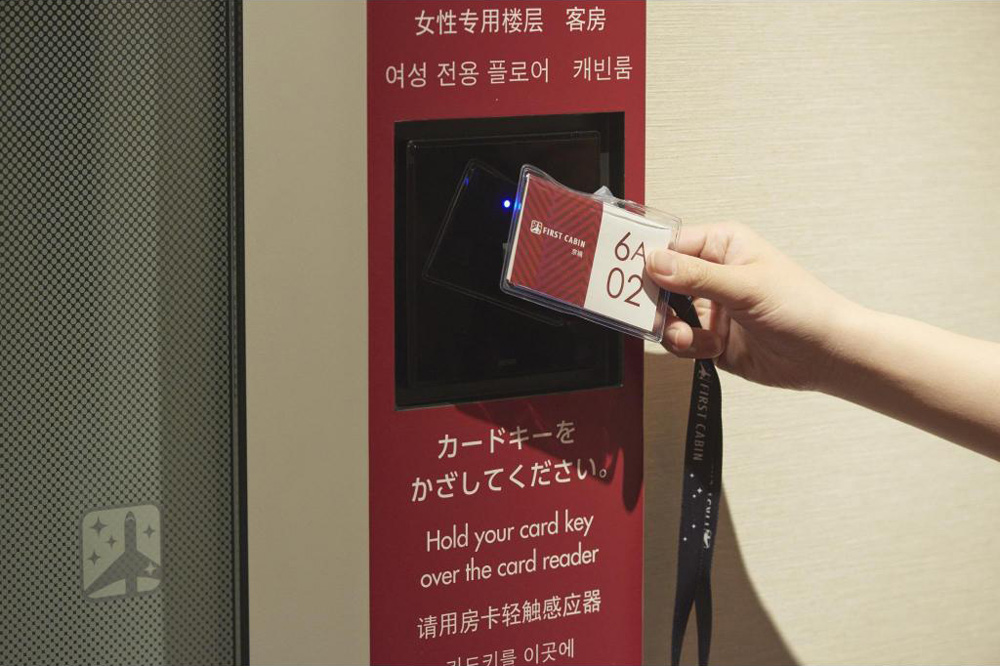 Source
Adopting an airline cabin concept, the 'cabins' are relatively spacious with a high level of security and privacy, as access to each individual cabin requires a key card.
On days when you feel too lazy to leave the hotel, the restaurant at the basement serves a wide array of Japanese food and beverages.
Rates: From $66/night on Agoda
Address: 2 Chome-7-8 Kyobashi, Chuo City, Tokyo 104-0031, Japan
Website |
10. Do-C Ebisu (from $67/night)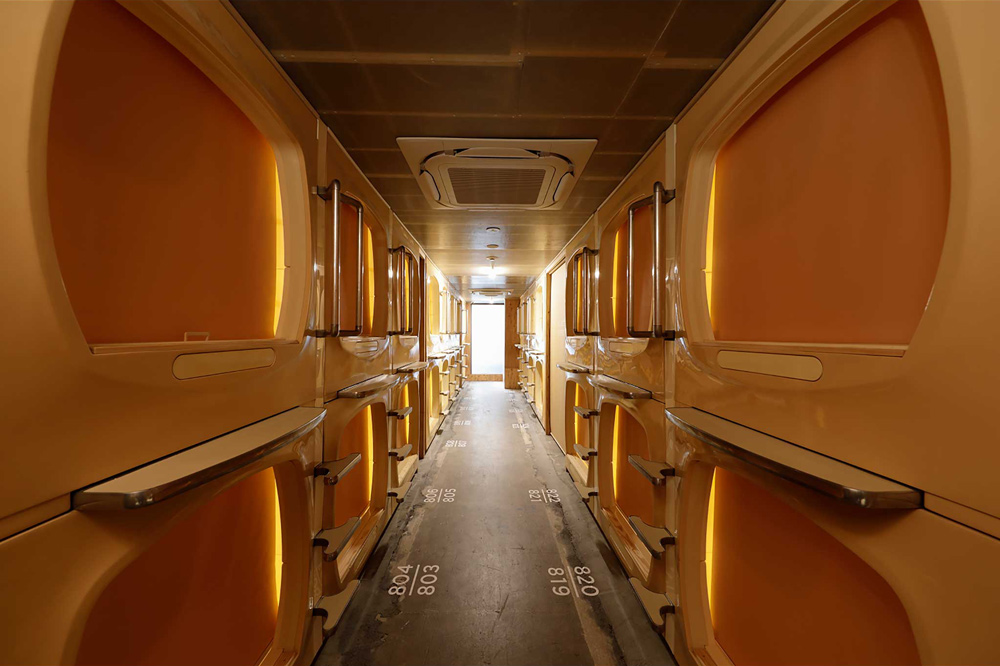 Source
Fans of MUJI will love Do-C Ebisu. Located in Shibuya, this hotel adopts a minimalist aesthetic, reminiscent of a MUJI store. The closest station is Ebisu, which is a 3-minute walk away from the hotel. 
For the purpose of security, male and female sleeping pods are situated on separate floors.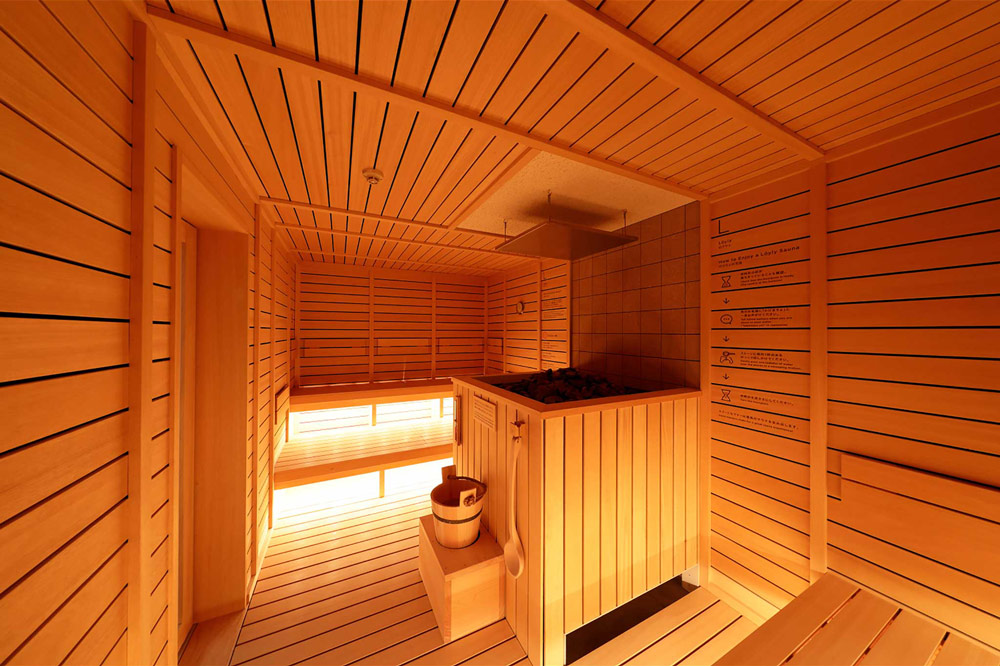 Source
The main draw for many guests is the sauna, which is available for both genders. If you're staying elsewhere but happen to be in the area, you can opt to use the sauna only, from 1pm to 10am.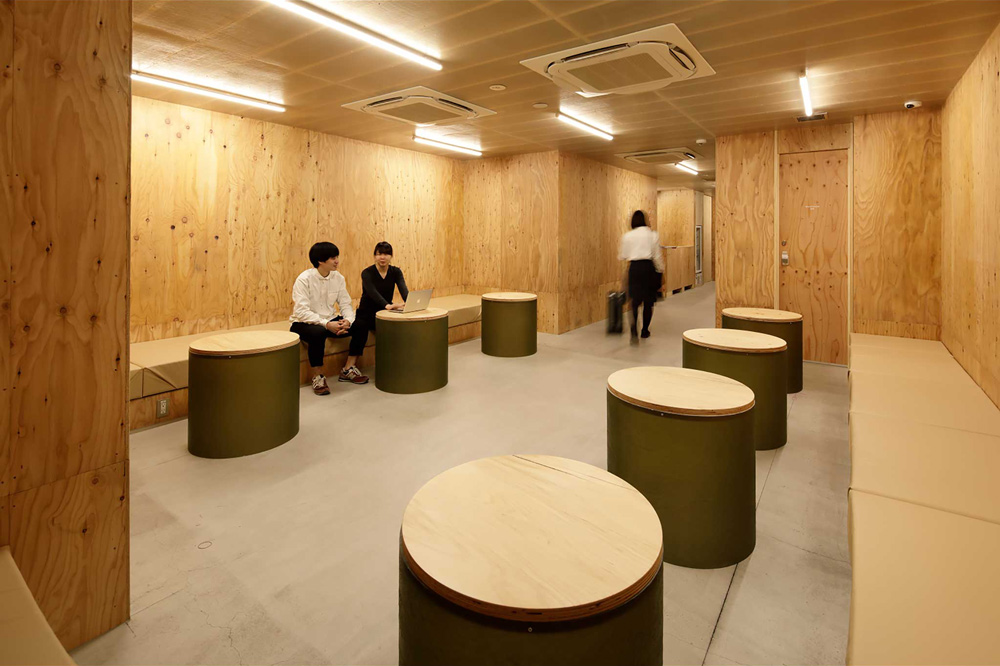 Source
A 15-minute train ride from Ebisu station is all you need to get to Roppongi Hills as well as Meiji Jingu Shrine. 
Rates: From $67/night on Booking.com
Address: 1 Chome-8-1 Ebisu, Shibuya City, Tokyo 150-0013, Japan
Website
Tokyo Capsule Hotels For Your Next Japan Trip
We often associate travelling to Japan with a huge price tag, but it isn't necessarily true. With lodging as affordable as $25/night at these Tokyo capsule hotels, you can bid farewell to expensive accommodation, and spend that money on food or shopping instead.
Also read: