New MUJI Hotel In Ginza, Tokyo Launching 4 April 2019
Interior pictured above is of MUJI's Shenzhen hotel
Have you ever stepped into a MUJI store and thought, "If only I could live here," while trying out one of its bean bags? The Japanese retail store is known for its high quality, minimal and aesthetically pleasing products.
Now, you can complete your next Japan pilgrimage in comfort and style. MUJI's brand new hotel, located in Ginza, is slated to open on 4 April 2019, but you can already make reservations at MUJI Hotel's website.
The 10-storey building will also be the brand's global flagship store.
Third hotel after Shenzhen and Beijing
While MUJI's stores dot the Earth with locations including Qatar, USA and Sweden, it has only launched its hotels in two locations in China—Beijing and Shenzhen.
Here are some pictures from its Shenzhen branch to whet your appetite for the new Ginza one.
Gabriel, 26, who visited the Shenzhen MUJI hotel when it first opened in 2018, reports that he was awed by the automated curtains upon entering.
While the Shenzhen location has no areas of interest besides the hotel and a new mall with low occupancy, the MUJI hotel and its accompanying store were a self-sufficient environment. "Just entering it felt like a break because it was so different, the wooden interior made me feel calm," Gabriel explains.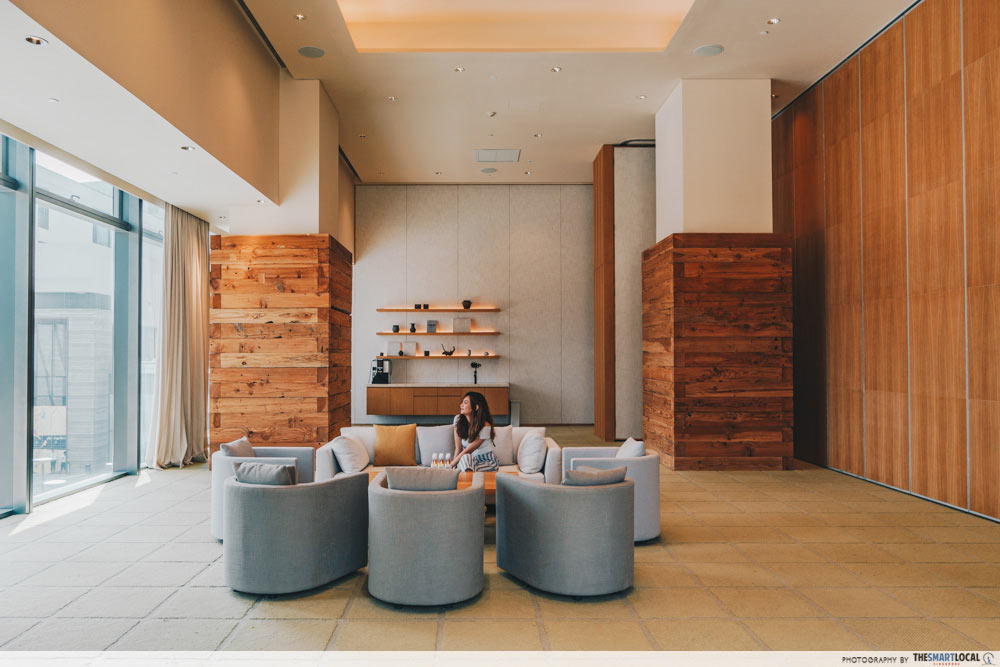 Suffice to say, turning the zen vibes of a MUJI store into a 24-hour live-in experience makes this an immersive experience like no other.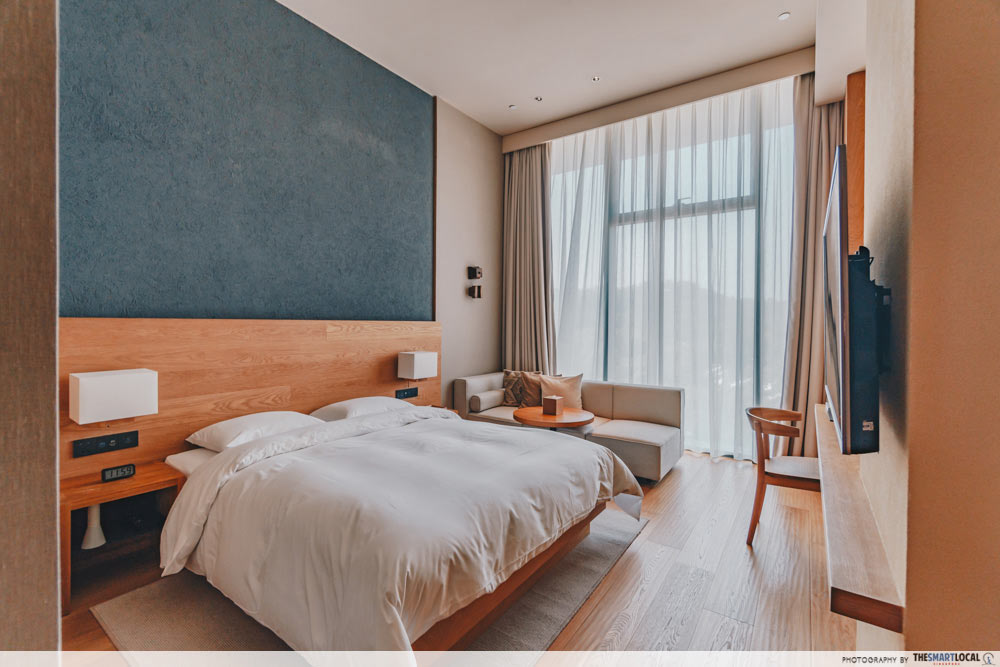 An uninteresting locale will no longer be an issue. Japan's new MUJI hotel is located in the glitzy district of Ginza, Tokyo, comparable to New York's Fifth Avenue—home of Trump Tower, luxury flagships and high-end department stores like Barney's and Bergdorf Goodman. Think Orchard Road but more atas.

Store, diner and hotel in one building
Ryohin Keikaku Co. Ltd, MUJI's parent company announced via a press release dated 3 October 2018:
"The 'anti-gorgeous, anti-cheap' MUJI HOTEL offers great sleep at the right price, provides a space supporting both body and soul while away from home, and connects travellers to local communities. Ginza will be the third location following Shenzhen and Beijing. There will be a reception on the sixth floor and total 79 guest rooms in 7th to 10th floor."
Looks like this will be more than just a hotel. Not only will you be able to shop its products across 6 floors, the entire building is also stuffed full of aesthetic experiences, including a salon to get a new hairdo, art and design exhibitions to indulge in, and even a library to learn about design.
On top of that, the basement will be dedicated to the first MUJI Diner in Japan, with different themed set menus for breakfast, lunch and dinner. 
Also read:
12 Most Unique Starbucks In Asia—Howl's Moving Castle, Container, Movie Theatre Themes
MUJI Hotel In Ginza, Japan Gives You The Complete MUJI Aesthetic Experience
MUJI, known as Mujirushi Ryōhin in Japanese, refers to "no brand quality goods". It began by doing away with the frills of brand differentiation to focus on well-made everyday products. Ironically, because the brand became so well-received due to its pared-down philosophy, it became an internationally-recognised brand known for popularising a minimal Japanese aesthetic.
This aesthetic is translated into its hotel group, featuring MUJI's signature wood-heavy products and patternless finishes. The stores and hotels invoke a sense of calm, which has become a commodity in an ever-busy world.
With MUJI Hotel Ginza's opening, you can hide away in an enclave of Japanese minimalism as you take in the exhilarating sights of Tokyo city and beyond.
Also read:
Cover image: Source
Shenzhen MUJI Hotel photos by Gabriel Seow / TheSmartLocal