UNIQLO CNY Collab With Beauty In The Pot & LiHO TEA
As the festive season approaches, we are starting to see more CNY and ox-themed collections popping up. Now, UNIQLO has partnered with homegrown brands Beauty in The Pot and LiHO TEA for 2 separate UTme! collections this CNY. The graphic tees in both collections were designed by EJTEE, a hand lettering artist based in Singapore. In addition to the t-shirts, there are also other promotions that come with these collaborations. 
UNIQLO x Beauty In The Pot
Celebrating Chinese New Year in Singapore often means having hotpot either in restaurants or from the comfort of your own home. The UNIQLO x Beauty in The Pot: Kawaii series includes 4 T-shirts that'll help you show your love for the hearty meal. The designs mix illustrations of well-loved hotpot ingredients with a touch of Japanese culture. 
For example, the first shirt has "fujisan" written in both English and Kanji letters, which means "Mt. Fuji". The words sit above a drawing of Beauty in The Pot's Ebiko Prawn Paste, which looks like a mountain. 
Another design has the word "futon" on it, accompanied by rolls of fried beancurd skin. The rolls closely resemble the sleeping pads found in many Japanese households. 
In Japanese culture, koinobori is a streamer that looks like a carp. They are hung up to celebrate Children's Day in Japan. Instead of hanging on flagpoles, the fish streamers are dangling from a pair of chopsticks in this T-shirt design, just like your regular hotpot ingredients. 
Even though we can't travel to Japan at the moment to enjoy the onsen, at least your outfits can reflect your favourite Japanese activity. The last design sees a block of tofu relaxing in a pot full of hot soup, which is similar to how we look when we take a dip in the hot spring.
UNIQLO and Beauty In The Pot's partnership does not end at just adorable graphic tees. The two brands have also co-created a special dish that can be found at all Beauty in The Pot outlets. The Ebiko Wasabi Prawn Paste is a new take on the hotpot chain's signature prawn paste dish that adds a spicy kick that'll take you to Japan in a bite. The special dish will only be available from 29 January to 28 February.
Customers who dine at Beauty in The Pot while wearing the UTme! Shirts from this series will also receive a 50% discount on the exclusive dish that is priced at $20.80 per serving. If you are a Paradise Group member, you'll get 10% off the BITP UTme! T-shirts when you present the Paradise Group app's home screen at UNIQLO's cashier counter.
Also read:
Uniqlo x The Singaporean Dream Collection Sums Up 2020 With T-Shirts Commemorating CB, WFH & Panic Buying
UNIQLO x LiHO TEA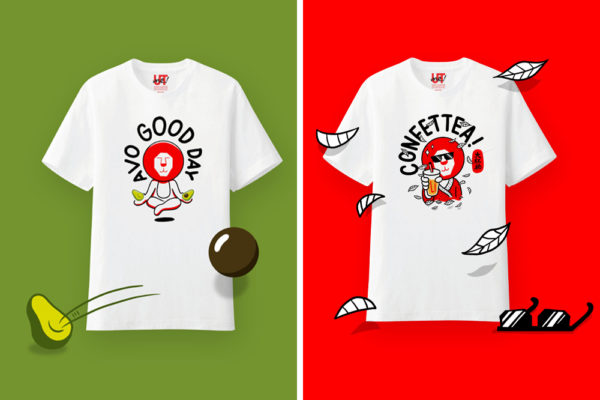 For those who can't go a week without a cup or 2 of bubble tea, the UNIQLO x LiHO TEA: Tealicious collection has 4 graphic tees that let you rep your favourite brand. 
One of LiHO TEA's most popular drink series is its Avocado line, which is why the brands have incorporated the buttery fruit into a T-shirt. The lion mascot that represents LiHO can be seen floating in the air, accompanied by the phrase "Avo Good Day". 
The next shirt features another popular drink, Da Hong Pao Milk Tea. The same lion holds a cup of the beverage while wearing a red robe. The lion stands under the word "Confettea!" while tea leaves fall around him, acting as confetti.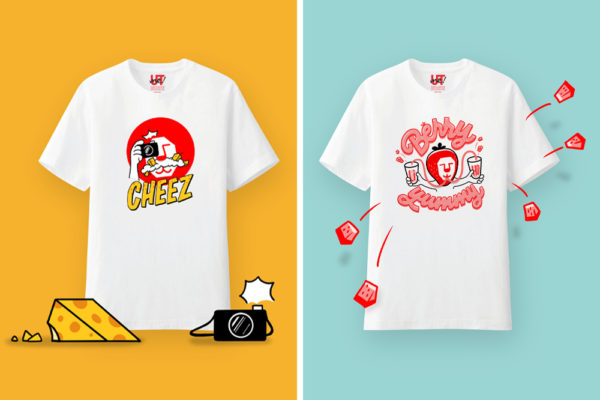 LiHo's well-loved Cheez and Strawberry series are also represented in this collection. You can find the lion sporting a cheese foam mustache while snapping a picture on the Cheez T-shirt. On the other hand, he wears a strawberry hat in the Berry Strawberry design while sipping from 2 strawberry drinks.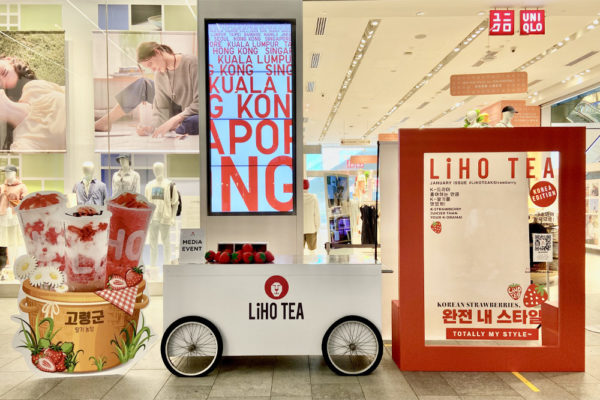 As part of the partnership between UNIQLO and LiHO TEA, the companies will be giving out free bubble tea. Pop by UNIQLO's global flagship store at Orchard Central to snap a picture at the booth for Instagram. Spend a minimum of $88 to get a free cup of any drink from LiHO TEA's K-Strawberry Series from 16 to 17 January, and between 23 to 24 January.  You'll also have to show your post, with LiHO TEA's Instagram tagged, at the booth to claim your drink.
From 15 Jan to 28 February, there will be exclusive promotions for both UNIQLO and LiHO TEA stores. LiHO TEA customers can show their bubble tea receipt when buying the graphic tees from the UNIQLO x LiHO TEA: Tealicious collection for a 10% discount. On the flip side, if you're wearing a shirt from the collection, you'll also receive a free topping on any drink at all LiHO TEA outlets.
UNIQLO Collaborates With Beauty In The Pot & LiHO TEA For New UTme! Collections This Chinese New Year
Like the UNIQLO x The Singaporean Dream UTme! collection, both the Beauty in The Pot: Kawaii series and LiHO TEA: Tealicious collection will only be available at UNIQLO's flagship store in Orchard Central. 
Each shirt costs $29.90 and you can customise it with other stickers and messages to make it uniquely yours. For more information, check out UNIQLO Singapore's website to find out more about the shirts and the discounts available at Beauty In The Pot and LiHO TEA.
All images courtesy of UNIQLO Singapore.
Also read:
This Doraemon Multicooker Lets You Whip Up A Hearty Hotpot Meal For Your CNY Reunion Dinner