UNIQLO Ivy League Collection
Growing up, many of us were told to study hard so that we could get into prestigious schools, such as l the Ivy League universities in the U.S. like Yale and Berkeley. But along the way, you would have also realised that getting accepted to such schools is way harder than it seems. 
Instead of flying across the world and actually putting in the hard work, you can still wear your dream university collegiate with UNIQLO's latest Ivy League collection.  
The designs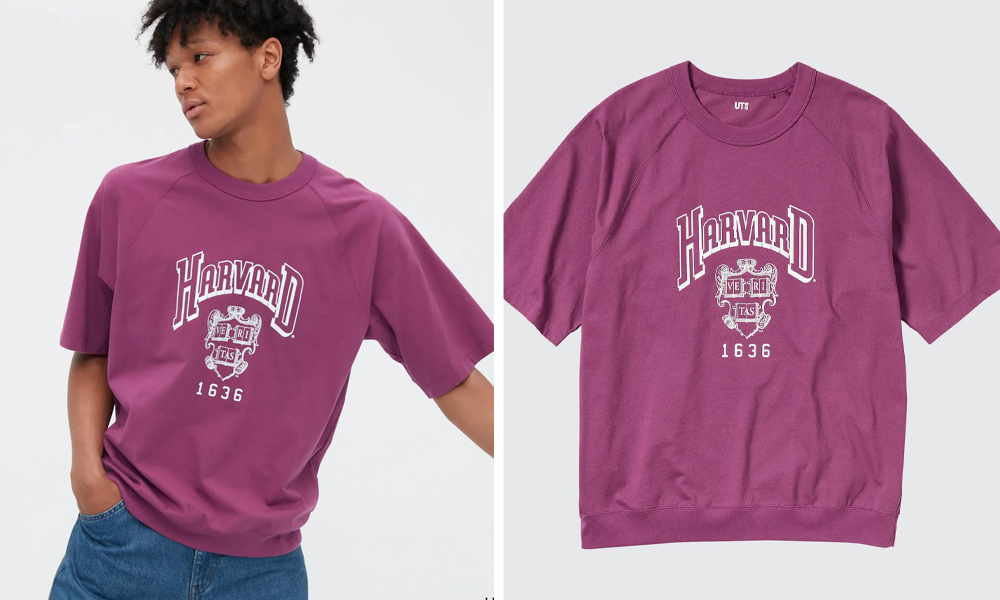 Trick your friends by quoting Elle Woods from Legally Blonde – "what, like it's hard?" – when they ask if you actually got accepted into Harvard when they see you with this T-shirt. The purple T-shirt features Harvard University's school crest right in the middle alongside the year that it was founded.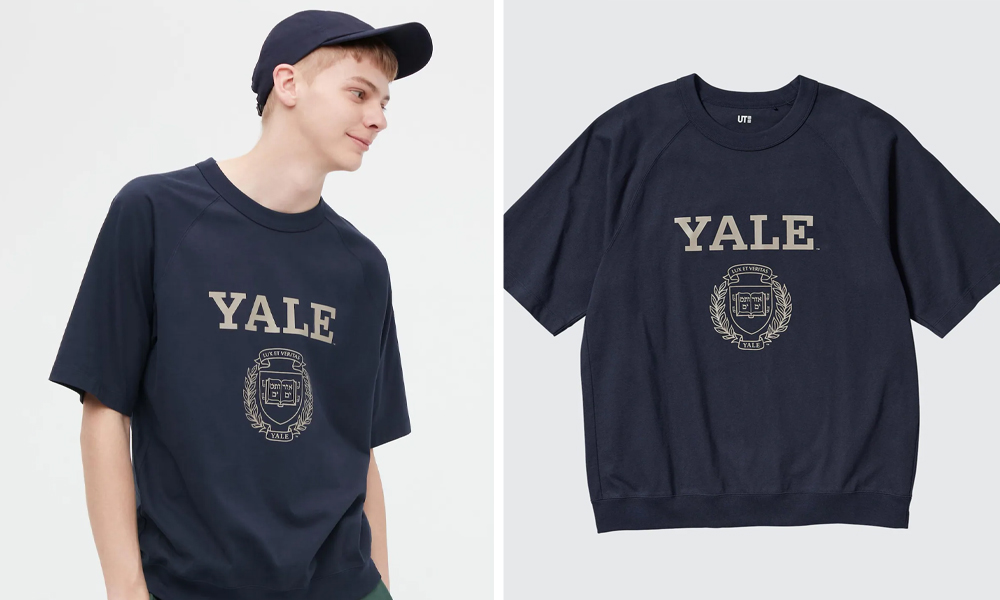 Yale is one of the most competitive universities in the Ivy League and if you aim to attend it, get this navy Yale T-shirt as a motivation for you to study harder. Similar to the design of the Harvard T-shirt, you'll find Yale's school crest in the middle of the T-shirt.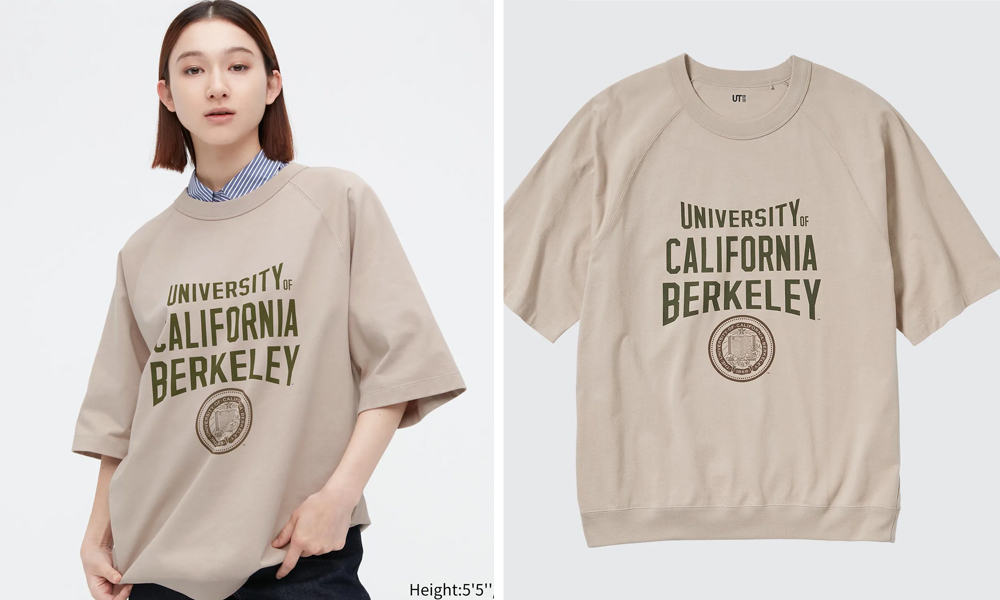 For those who prefer a lighter colourway, check out the University of California Berkeley – or UC Berkeley – version. You can experiment with different looks by layering a shirt beneath the T-shirt, especially on rainy days.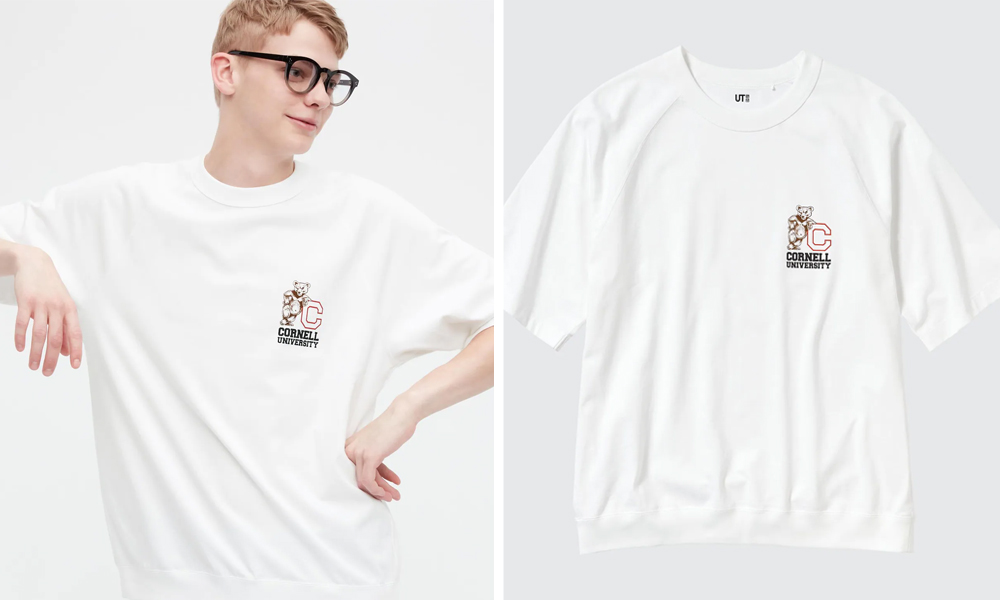 Unlike the above designs, the white T-shirt that features Cornell University only has a small motif of their unofficial school mascot resting its elbow on the alphabet C. For the unacquainted, the big red bear also has the nickname Touchdown, which dates back to the time when a black bear cub began showing up in Cornell football games. 
Each T-shirt retails at $29.90.
Kids' sizes
It might be too early for young kids to think about universities, but you can still go for a matching look with your young ones ‒ this collection also has T-shirts in kids' sizes.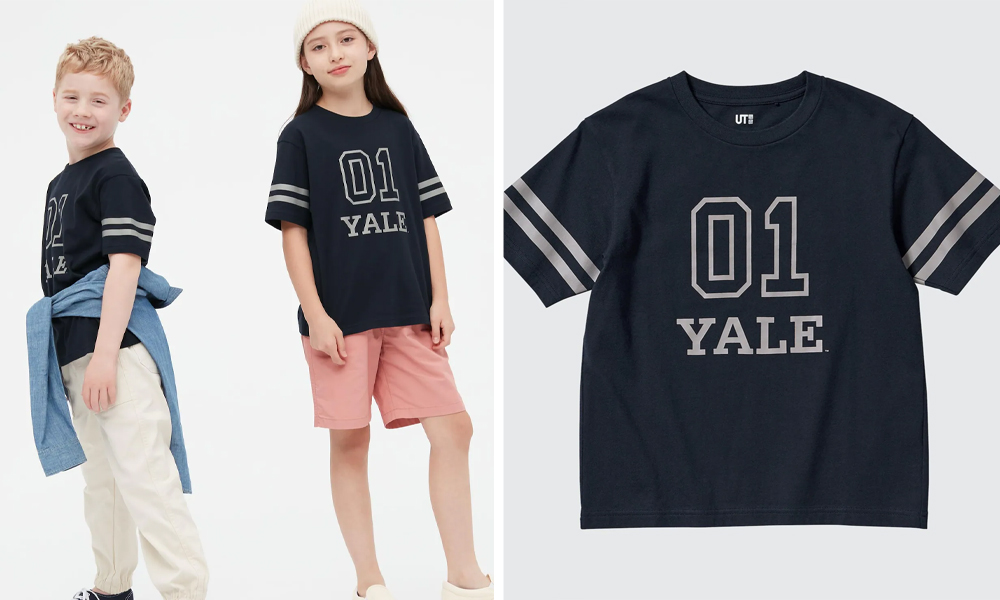 The first design features a Yale T-shirt with the number 01 on the front with matching grey stripes on the sleeves.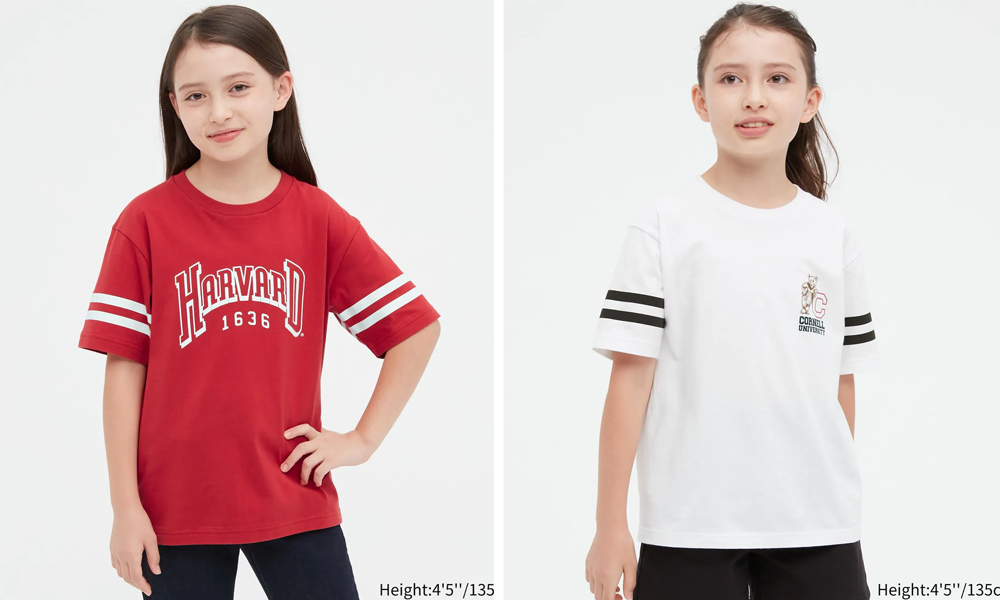 Decked in red and white respectively, the T-shirts that feature Harvard and Cornell University also make for an appropriate OOTD just in time for Singapore's National Day. 
Each kids' size T-shirt retails at $14.90.
The UNIQLO Ivy League Collection Lets You Flex Your Academic Pride  
Not everyone gets to achieve their dream of studying in an Ivy League university in the U.S, but at the very least, UNIQLO allows you to own T-shirts with emblems of them with their latest collection. Starting from 1 August 2022, you can purchase the collection at all UNIQLO outlets and on UNIQLO's official website. 
All images courtesy of UNIQLO. 
Also read: 
UNIQLO x Sanrio Has A New Flower Garden Collection In Pastel Colours That Features Hello Kitty & Friends