UNIQLO Minions Collection
Earlier this year, we were treated to the Minions: The Rise Of Gru movie, where we learnt more about the supervillain and boss. But TBH, the ones who stole the show were the minions.
These cute yellow characters work for Gru and are constantly doing chores, albeit weird ones, for their master. Now, UNIQLO has a new minion collection that has captured their activities into four colourful tops. 
The collection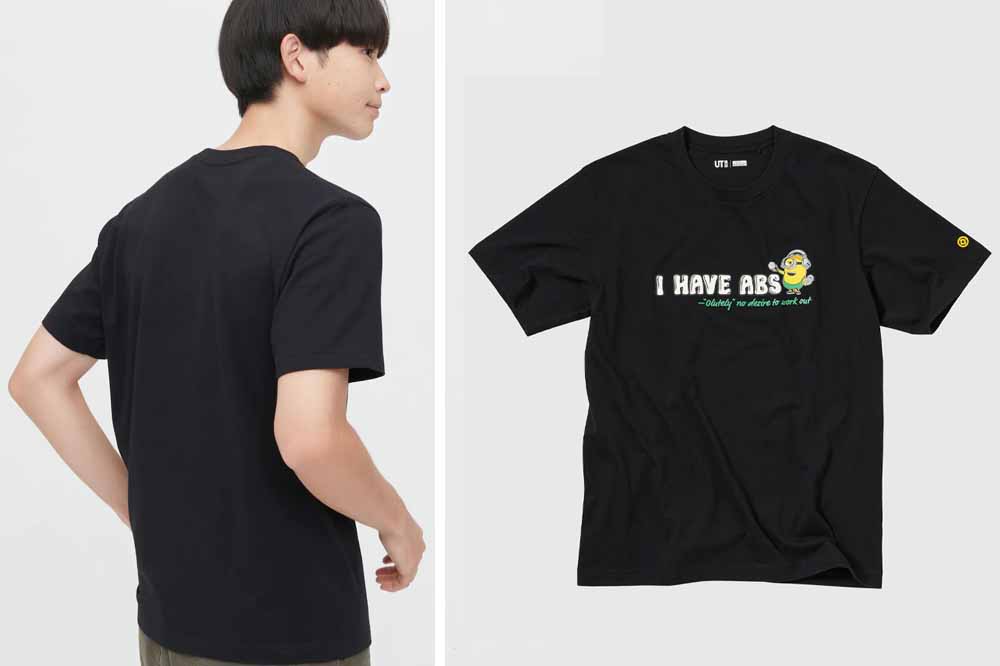 Whether you're a gym bro or not, this shirt says it all. 
The top comes in black, featuring a minion wearing headphones and working out with two weights. Emblazoned across the shirt reads "I have abs" in large lettering, with a smaller font beneath, stating ""-olutely" no desire to work out". The accuracy of this phrase is spot-on. 
The left sleeve of the shirt also has a small motif of the Gru logo, cementing the fact that the minions are Gru's property.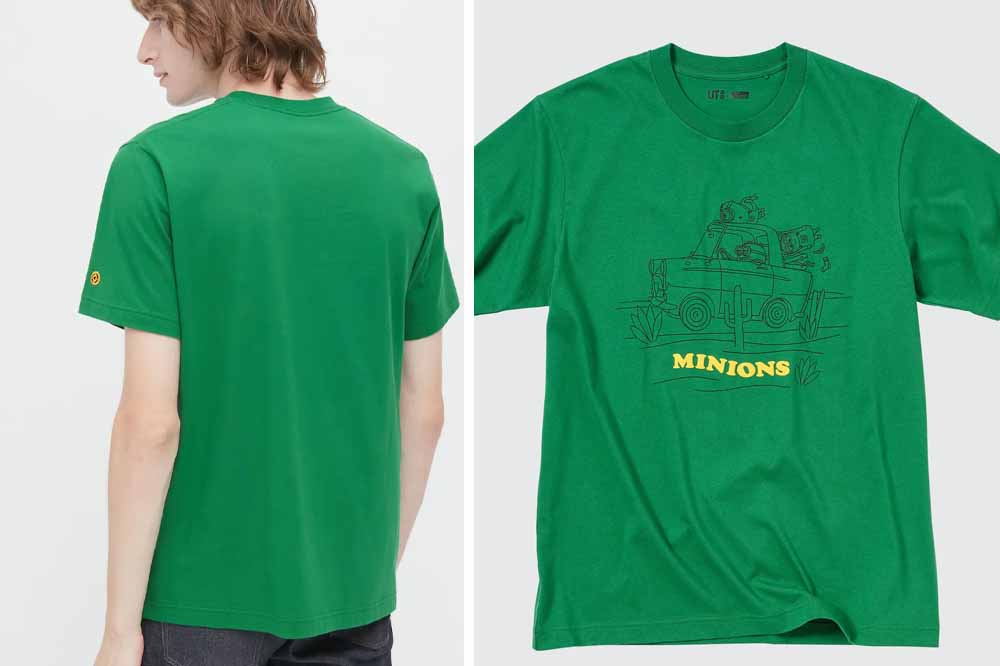 Gear up for a road trip with the minions with this green top. The shirt features one minion driving a car, while the other two hang on for dear life. Beneath the design has the word "Minions" in bright yellow.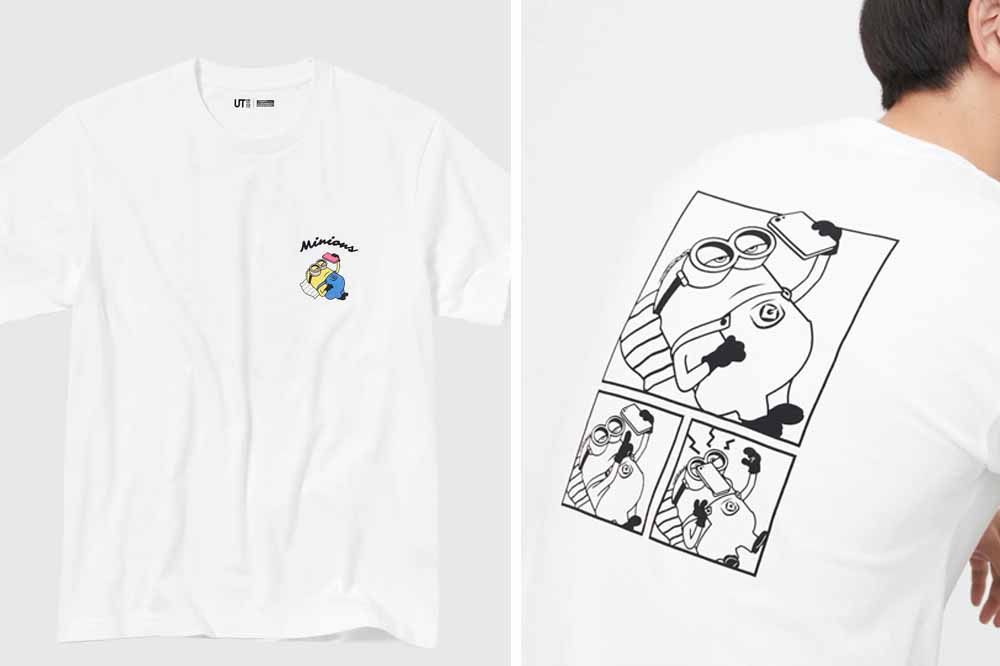 If you're more into a minimalist style, you can opt for this white top. The front of the shirt features a minion lying on a pillow using a phone, with the word "minions" hanging over it. 
The back of the shirt continues the story in a graphic comic style. The minion is seen using its phone, before reaching out to tap the screen, and finally, dropping the phone on its face. I feel personally attacked.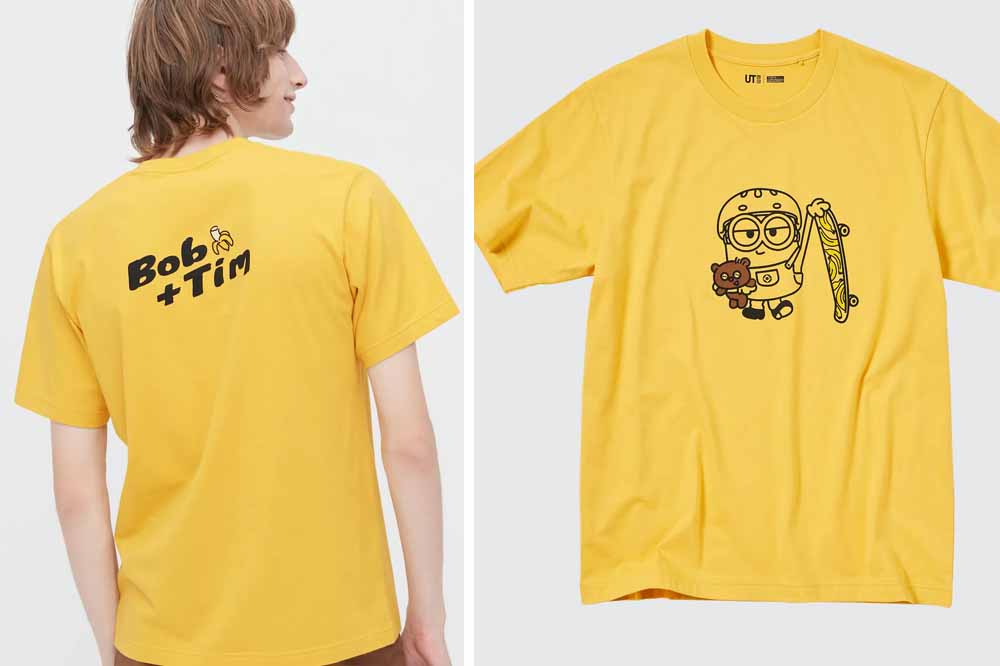 The legendary duo from the Minions movie returns in the form of this yellow top. The front of the shirt depicts Bob the Minion with a helmet and holding a skateboard in one hand, while clutching his teddy bear, Tim, in another.
The back of the shirt reaffirms the pair with the words "Bob + Tim" splayed across the back. A banana motif is featured next to Bob's name.  
UNIQLO's New Minions T-shirt Collection Will Be A Comedic Conversation Starter In Your Daily Life
If you already miss the minions' antics, you can purchase these tops and bring these yellow characters along with you on your daily activities. Each top retails at $19.90 each, and will be available for purchase on UNIQLO's website and in stores from 14 November 2022 onwards. 
While you're waiting, you can also check out UNIQLO's new Disney pyjamas. 
All images courtesy of UNIQLO. 
Also read:
UNIQLO's New Disney Pyjamas Collection Has Matching Loungewear Sets Of Mickey & Minnie Falling Asleep