UNIQLO & Spy x Family Collection
Since the first season of Spy x Family aired earlier this year, fans have been eagerly waiting for Anya, Loid and Yor's return. After a short 3-month break, the unique family is back with the second part of Season 1 and introducing a new addition to the family — Anya's fluffy white dog, Bond. 
To celebrate more fun adventures with the Forger family, UNIQLO has just announced a second collection of tees with new designs of Anya and Bond.
The collection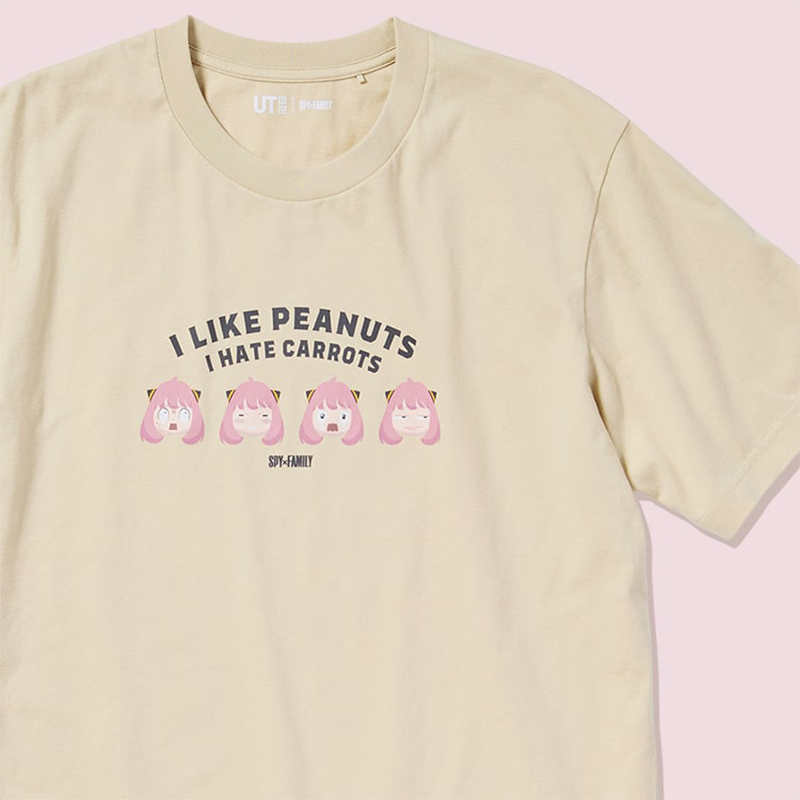 We all know someone who's picky with food just like Anya is. This graphic tee features Anya saying "I like peanuts I hate carrots" on the front, alongside meme-worthy emoticons of Anya's familiar expressions throughout the anime.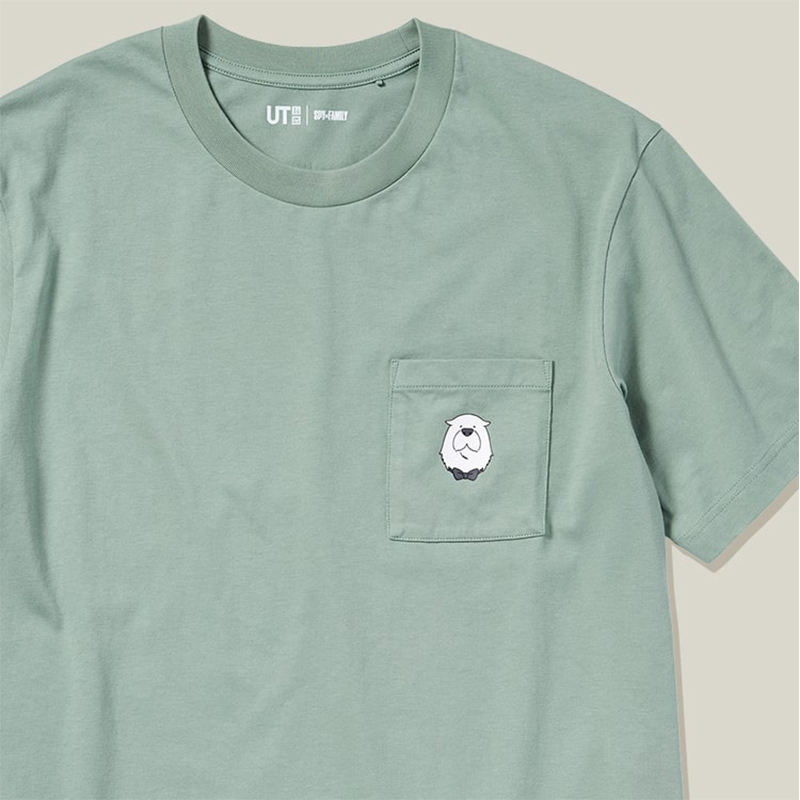 Named after her favourite cartoon Bondaman, this next tee showcases a small motif of Bond the dog on the front pocket. Since Bond is able to read the future and avoid mishaps, perhaps having this loyal companion by your side will bring you good luck too.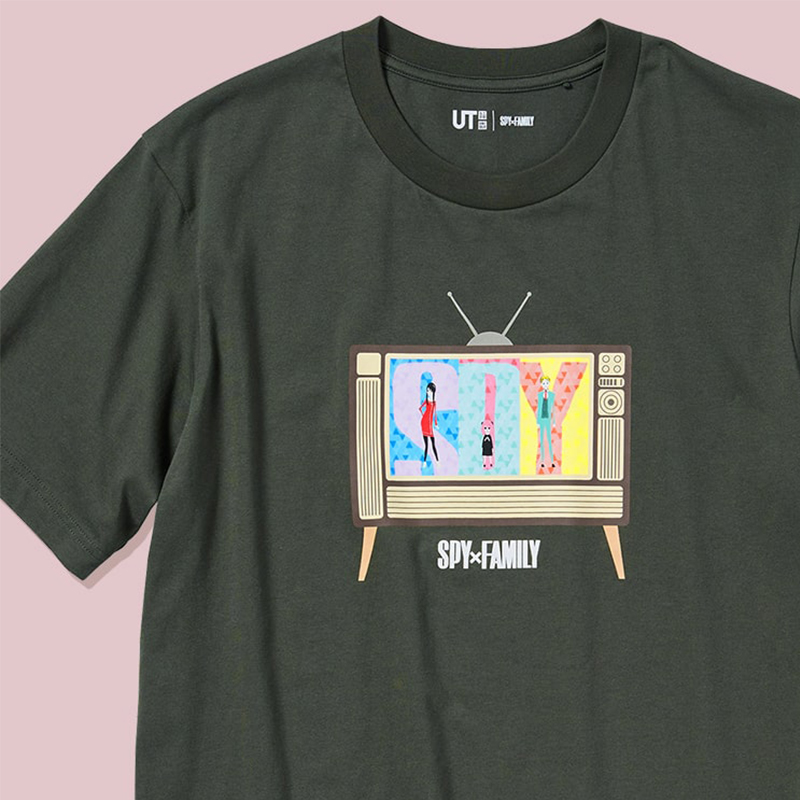 The black tee is inspired by the opening theme song of Spy x Family, featuring a pop-art animation of the family. Anya, Loid and Yor are designed inside Anya's favourite TV, decked in vibrant and colourful hues that stand out from the black background.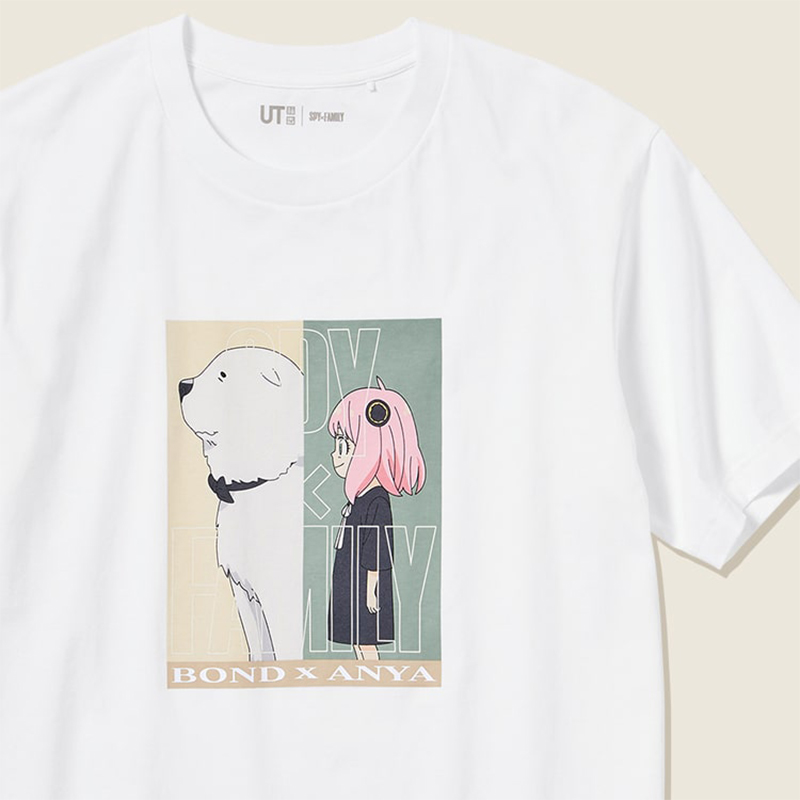 Since Anya can read Bond's mind and in turn, see the future that he predicts, the two of them share a very special relationship. This "Bond x Anya" tee highlights the two characters side by side, emphasising Bond as Anya's new best friend. All of the adult tees are retailing at $19.90 each. 
Kids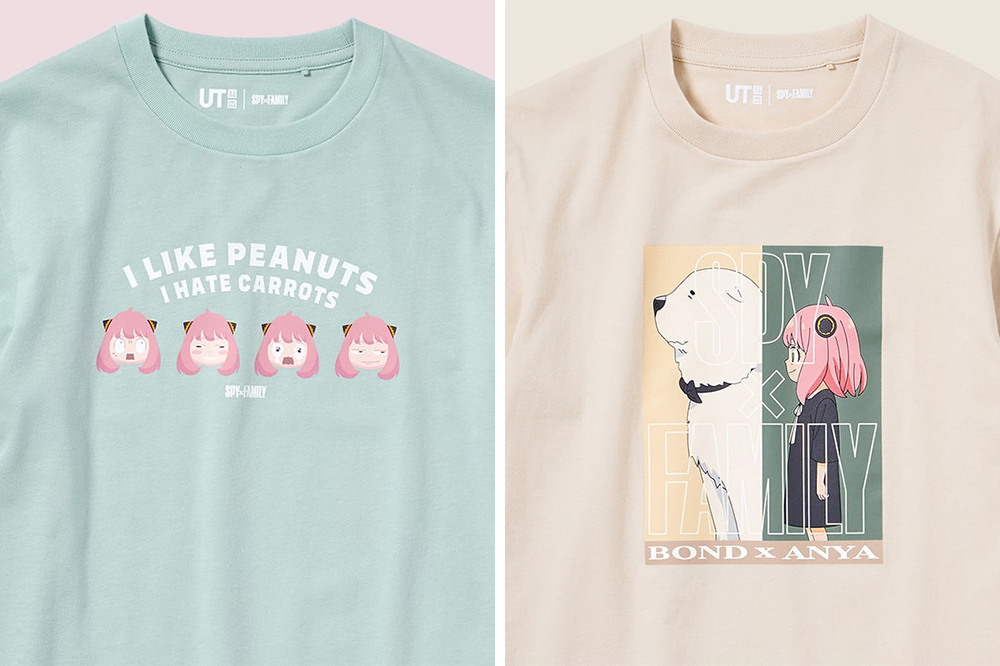 Kids can get their hands on similar tees in different colours, such as light blue and beige.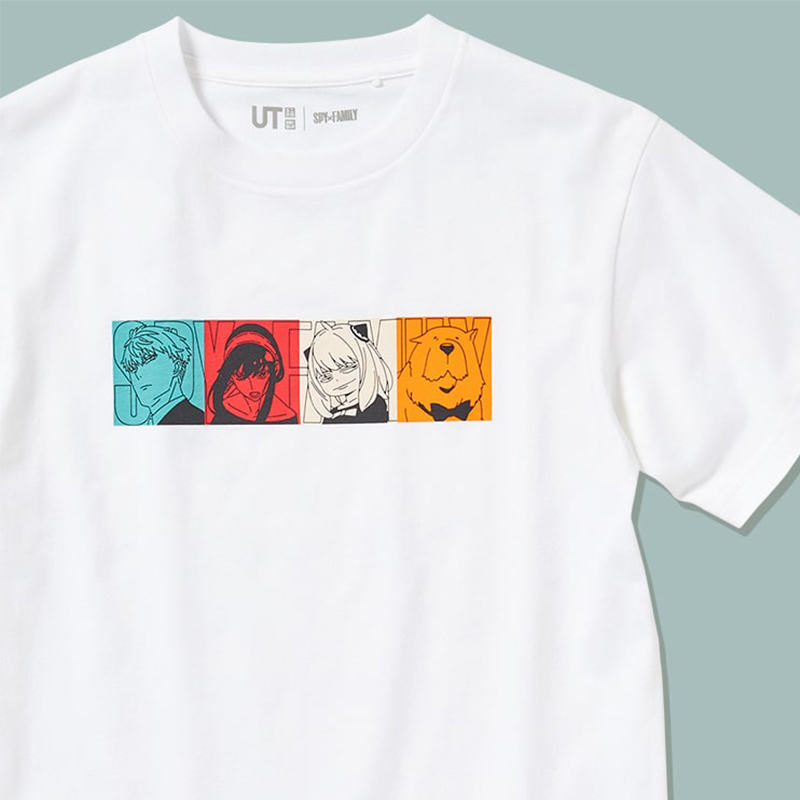 Little ones are also treated to an additional design of all four main characters together. While Loid and Yor are depicted in action and ready for their next mission, Anya on the contrary, sports a cheeky expression next to a Bond. The kids' tees are priced at $14.90 each. 
The UNIQLO & Spy x Family Collection Has Us Hyped For The Upcoming Episodes
With the introduction of Bond in recent episodes, it's safe to say that the Forger family is hilariously nowhere near the "ordinary family" that Loid thinks they are. UNIQLO's upcoming Spy x Family collection has us hyped for more adventures the family will experience with Bond in the upcoming episodes.
The full collection will be available on UNIQLO's online website and across all stores islandwide from end November 2022 onwards. 
All images courtesy of UNIQLO.
Also read:
11 Spy x Family Life Lessons Including Lying To Protect Our Loved Ones & Learning From Our Past Trauma