We Bare Bears EZ-Link Cards
Characters from the popular cartoon franchise We Bare Bears have appeared on EZ-Link cards and you can get them from all TransitLink Ticket Offices in Singapore.
They retail for $12 each with a $7 load value. 
Let's have a look at the designs.
Grizz, Panda and Ice Bear EZ-Link Cards
The 3 stars of We Bare Bears, grizzly bear Grizz, Panda and polar bear Ice Bear, decorate EZ-Link's new 2-card collection.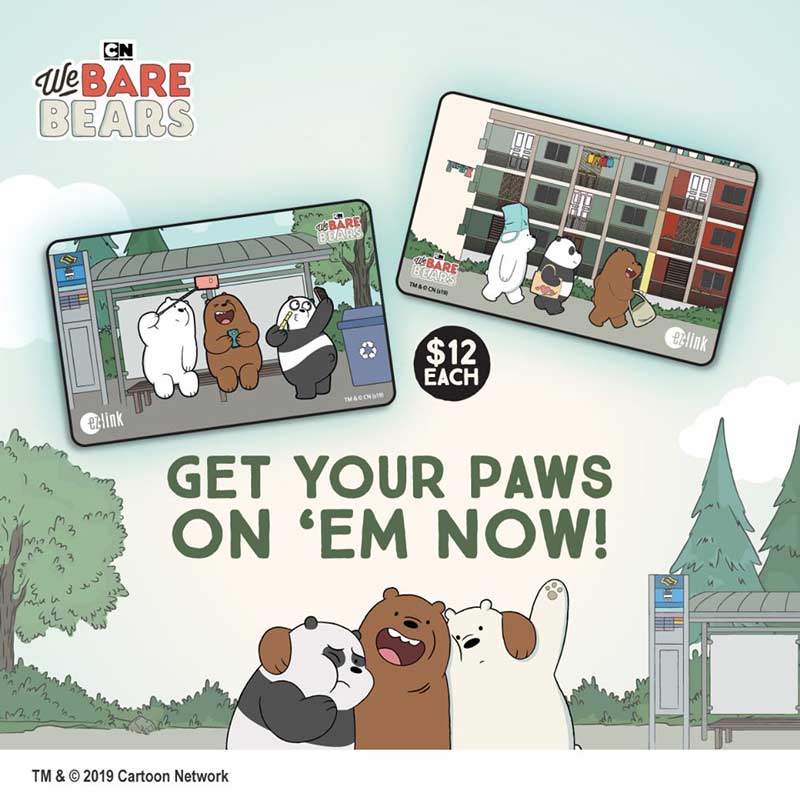 Source
The designs have been given a local touch, as the beloved characters are seen enjoying themselves in very Singaporean contexts.
The first design sees the bears taking selfies at a bus stop. The Singapore bus stop is identified by its corrugated grey rain shelter and an EZ-link logo on the bus signage.
In the second design, the bears are presumably headed to the market, tote bags in hand. A HDB building is identifiable in the background with Singapore's iconic method of clothes drying: using bamboo poles.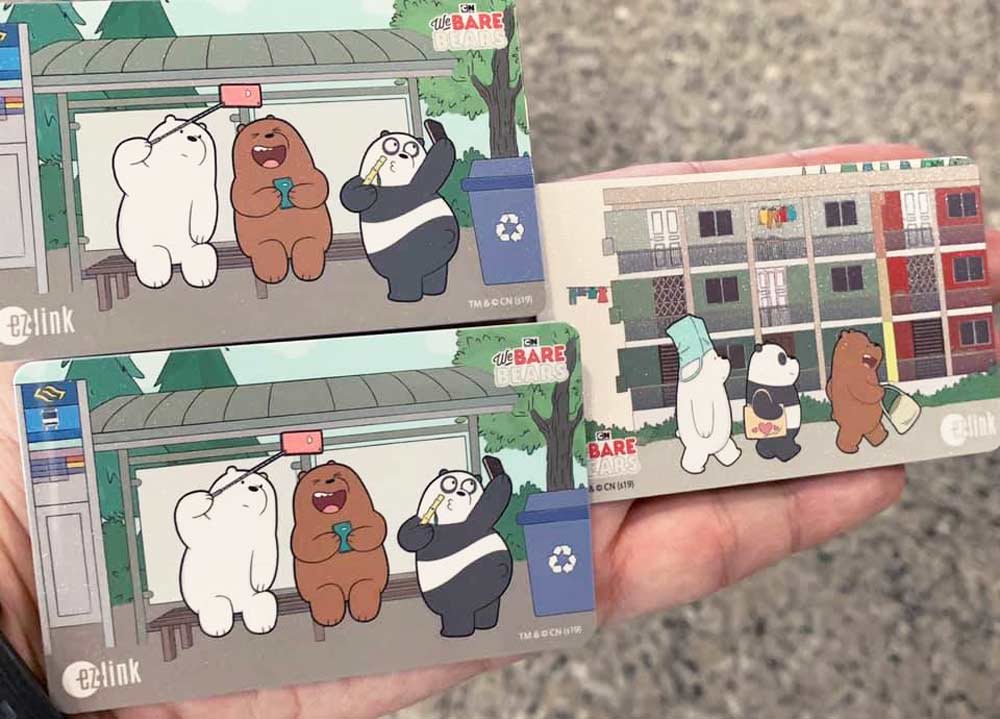 Source 
Here are some pictures that fans have updated on the EZ-Link Facebook page, so you can have a closer look.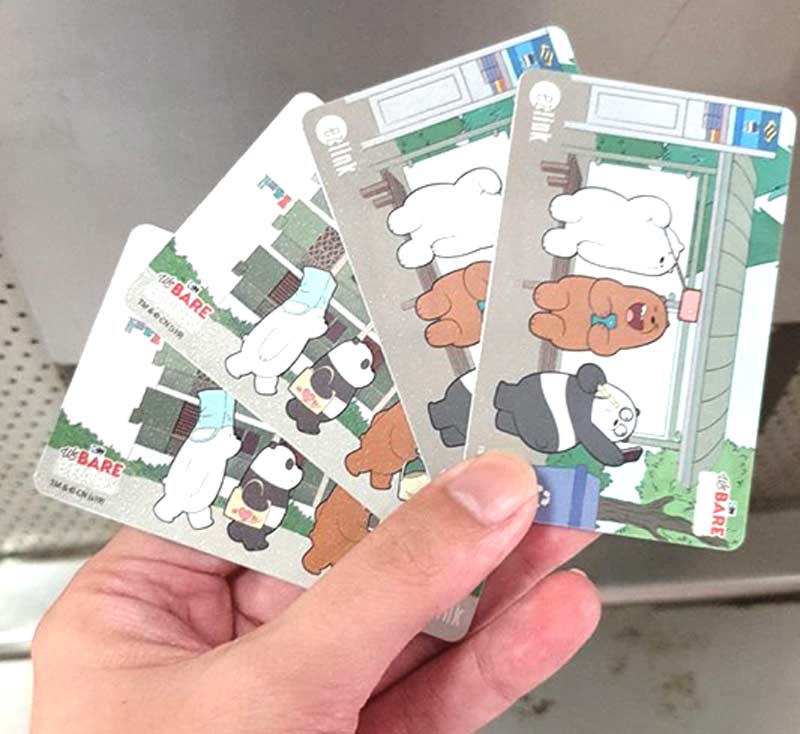 Source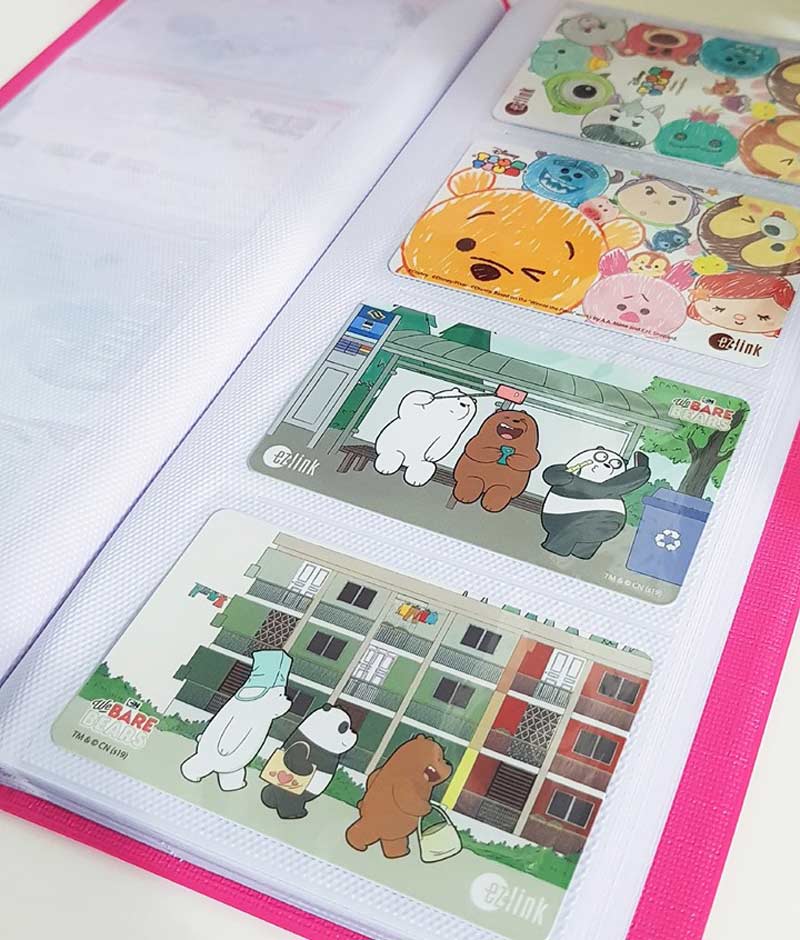 Source
Popularity of We Bare Bears
We Bare Bears has grown in popularity since its first episode aired in 2015. In just a short 4 years, we have seen the We Bare Bears characters adorning everything from cups, plushies, socks and even turned into memes.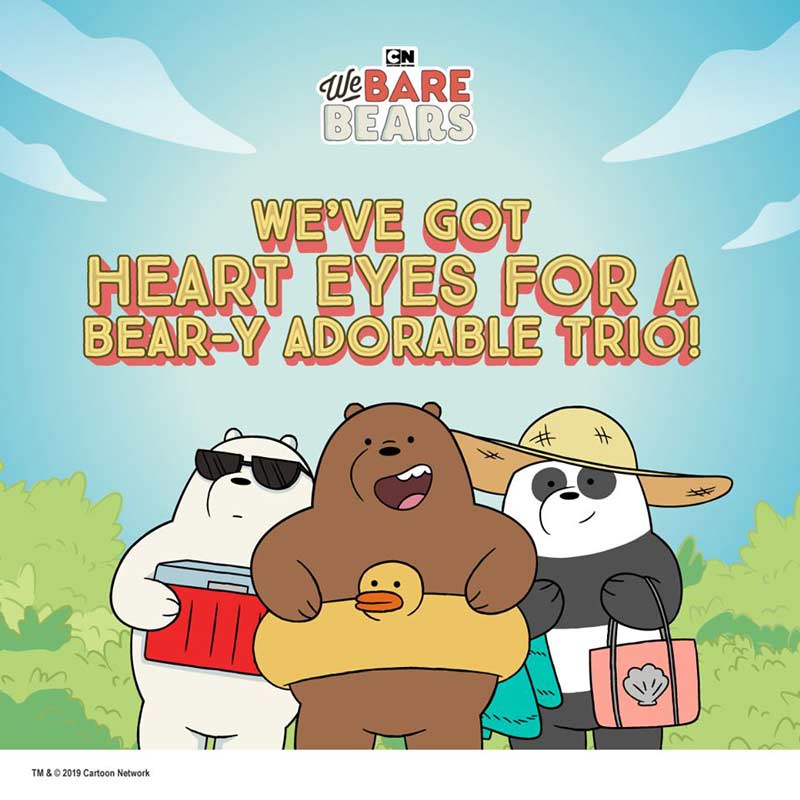 Source
The premise of the show focuses on these 3 bears trying to integrate into human life. Their stories are usually set in the San Francisco bay area, but for this EZ-link collection, they make a visit to Singapore!
The show delights adults and children alike for its wholesome content, celebration of friendship and adorable poofy-shaped character designs. 
We Bare Bears EZ-Link Cards
Singaporeans seem to have a penchant for cute characters on EZ-Link cards, so if you are a big fan of the We Bare Bears franchise, you will not want to delay heading to the nearest Transitlink Ticket Office.
Commute with Grizz, Panda and Ice Bear on your card and maybe you will be reminded to be warm and fuzzy to your fellow passengers.
Also read:
The First EZ-Link Vending Machine Has Hello Kitty EZ-Charms And Pusheen Cards For All Feline Fans
Cover image: Source