Xixi Lim's Beauty Routine
Long-time local lurkers of YouTube would recognise Xixi Lim from Wah!Banana's videos. She may be a familiar face if you tune in regularly to Channel 8 too.
This year, Xixi Lim has taken her talents further, having starred in her first English drama for ClickNetwork, Girl Band Called Girl Band. She is also set to appear alongside Lawrence Wong in a Channel 8 drama called My One in a Million, airing some time between July and August.
A member of the Chiobu Collective, Xixi is a strong advocate for the plus-size community. When she's not filming, she uses her social media as a platform for body positivity and self-acceptance, filling her feed with uplifting images and messages.
We sat down with Xixi to find out what makes her look and feel beautiful.
SKINCARE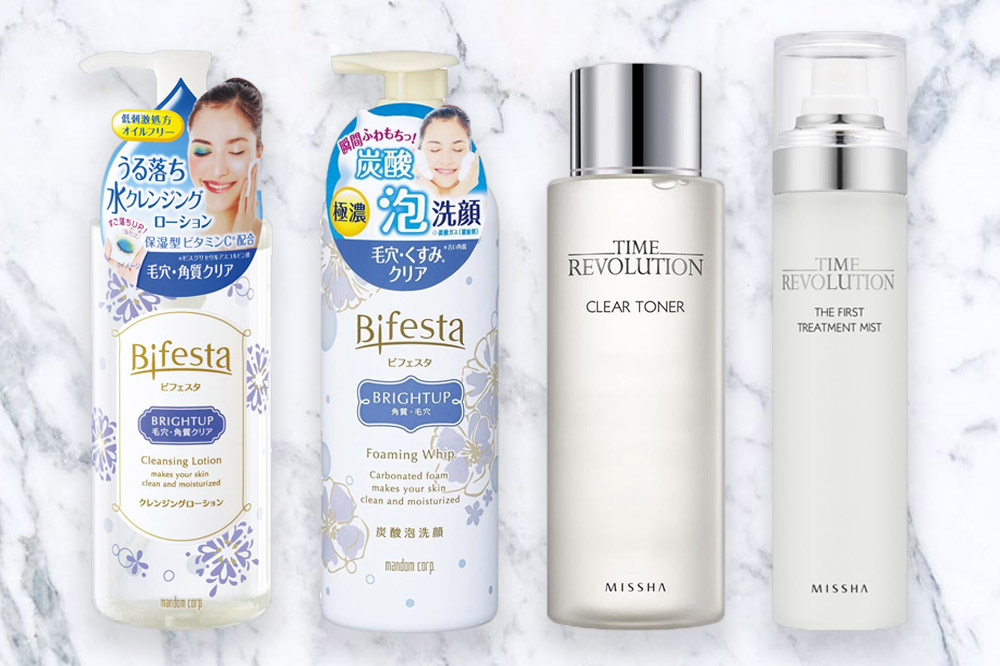 Left to right:
Bifesta Brightup Cleansing Lotion ($18.90)
Bifesta Brightup Foaming Whip ($9.90)
MISSHA Time Revolution Clear Toner ($29.90)
MISSHA Time Revolution The First Treatment Mist (~$47.34)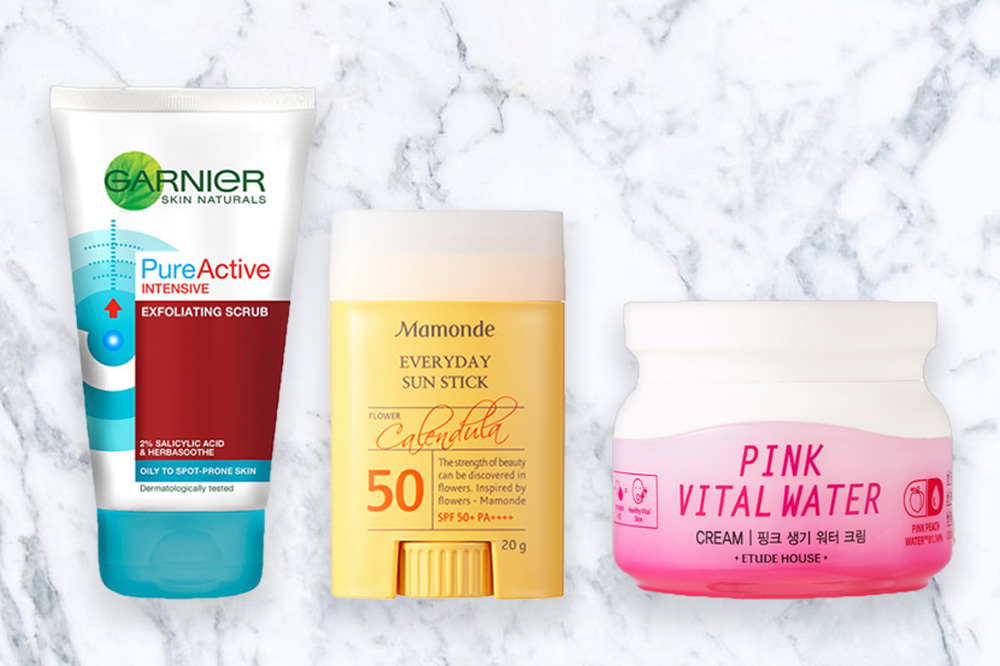 Left to right:
Garnier Pure Active Intensive Blackhead Exfoliating Face Scrub ($9.50)
Mamonde Everyday Sun Stick SPF50+ PA++++ ($22)
Etude House Pink Vital Water Cream ($17.10)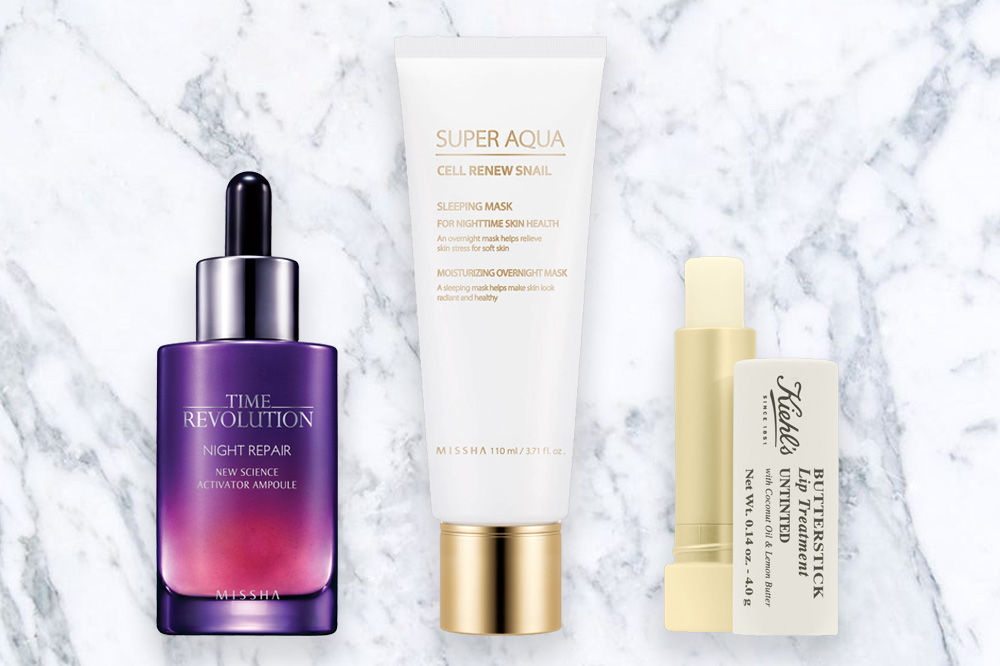 Left to right:
MISSHA Time Revolution Night Repair New Science Activator Ampoule (~$66.27)
MISSHA Super Aqua Cell Renew Snail Sleeping Mask ($29.90)
Kiehl's Butterstick Lip Treatment SPF 25 in Untinted ($28)
What's your evening beauty routine like?
I [start with] Bifesta's Brightup Cleansing Lotion and rinse that off with Bifesta's Brightup Foaming Whip. After which, I will apply MISSHA's Time Revolution Toner and Night Repair New Science Activator Ampoule.
Alternatively, I will replace the Night Repair ampoule with a sleeping mask from MISSHA or a sheet mask from Mamonde. I end my night routine with Laneige's Lip Sleeping Mask in Berry.
Do you have a wellness routine that helps you unwind?
Sleep. Sleep is the best remedy for everything. If I am too stressed out, I'll usually sing in my room loudly!
Which is the most underrated beauty product you've discovered?
Pixi's makeup range! It's really good and affordable. I especially love its' mascara [because] it adds volume and length. It doesn't smudge throughout the day and it's easy to remove at night.
When was your earliest memory with makeup?
Pretty young, because I started singing when I was a kid, so about 4 years old. My mum did my makeup for me. As the years passed, there was a need to do my own makeup because I have to go for events and my mum can't tag along every time. That's when I first started doing my own makeup with just foundation and lipstick. I remember my first experience with eyeliner—it was horrendous.
MAKEUP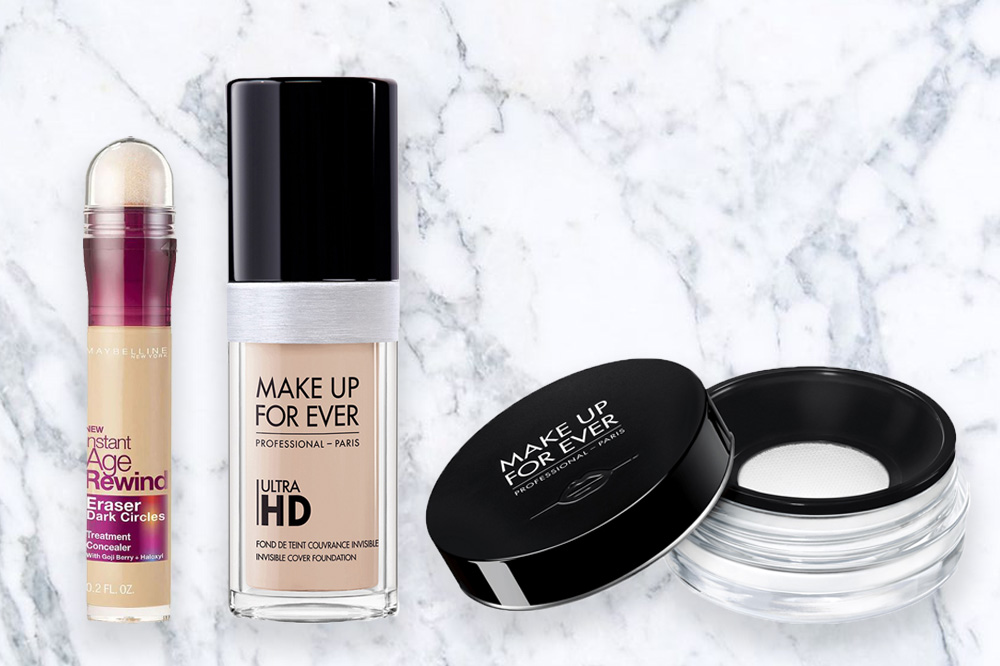 Left to right:
Maybelline Instant Age Rewind Eraser Dark Circles Treatment Concealer in Light ($19.90)
Make Up For Ever Ultra HD Foundation in Y215 Yellow Alabaster ($72)
Make Up For Ever Ultra HD Loose Powder in 01 Translucent ($61)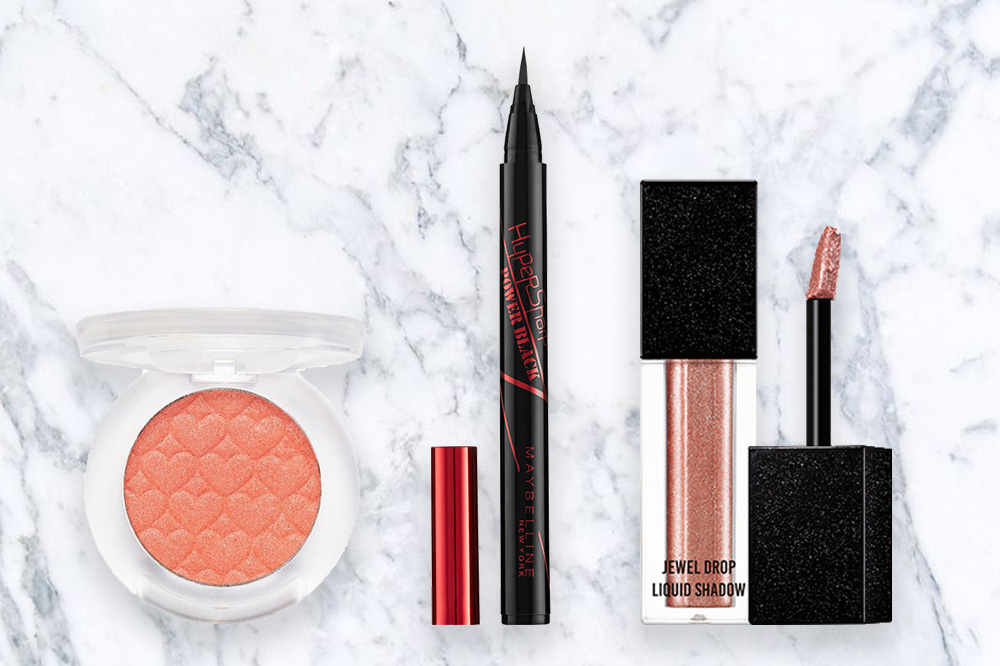 Left to right:
Etude House Look At My Eyes in OR212 (~$6.22)
Maybelline Hypersharp Power Black Liner ($20.90)
MISSHA Jewel Drop Liquid Shadow in Twinkle Rose ($11.90)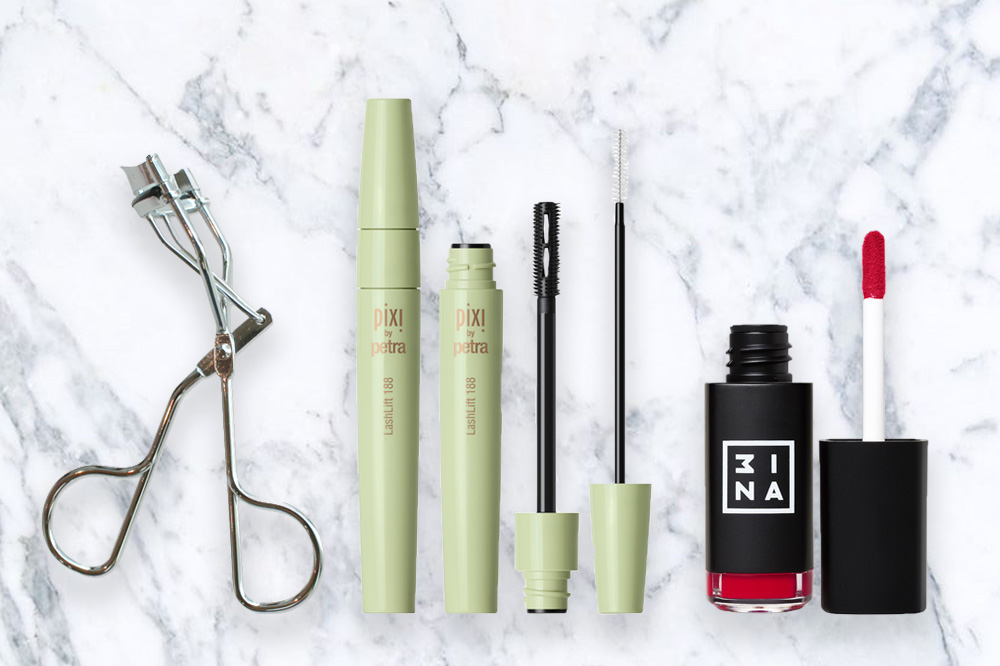 Left to right:
Etude House My Beauty Tool Eyelash Curler ($2.90)
Pixi LashLift 188 Mascara ($28)
3INA The Longwear Lipstick in 500 ($23)
What made you want to start speaking out for plus-size ladies in Singapore?
I went through a lot during my teenage days. Fat shaming is real and it can really affect us inside out. I know how painful this journey can be and I don't want others to suffer like me.
I chose to speak up because I wanted to help others in similar situations and let them know that it's really okay to be different. They are not alone. There is someone here who has gone through what they are going through now. I want to be able to advise them or even just remind them that I was there once and I survived. They can do the same too.
Are there any other personalities plus-size ladies should know of?
Priscilla Boh, who is a plus-size advocator, does makeup very well and she's also a beauty queen. Kayde Yeo [as well]. She has her own plus-size boutique line [Kaylene], and she helps me a lot during filming because she's my clothing sponsor.
Also read:
How To Love Yourself, According To Singapore's First Plus-Size Pageant Queen
How would you describe your style?
I like vibrant and colourful stuff. For plus-size ladies, they tend to feel a need to wear black clothes because it actually helps to slim [the] body. It's okay to go black, but I make sure I have a few accessories and makeup on me to make [my] entire look pop.
My inspiration comes from a lot of other plus-size personalities like Tess Holiday. I really look up to her because she has a good figure and she carries herself very well.
When did you start using hashtags like #effyourbeautystandards, #effyourbodystandards and #celebrateyourcurves on your Instagram photos?
I think I started pretty late, just last year. That's when I really wanted to step up my game and let the community in Singapore know that there's someone like me [who's] perfectly okay with my body shape and still feels beautiful regardless of how I look.
HAIR & BODY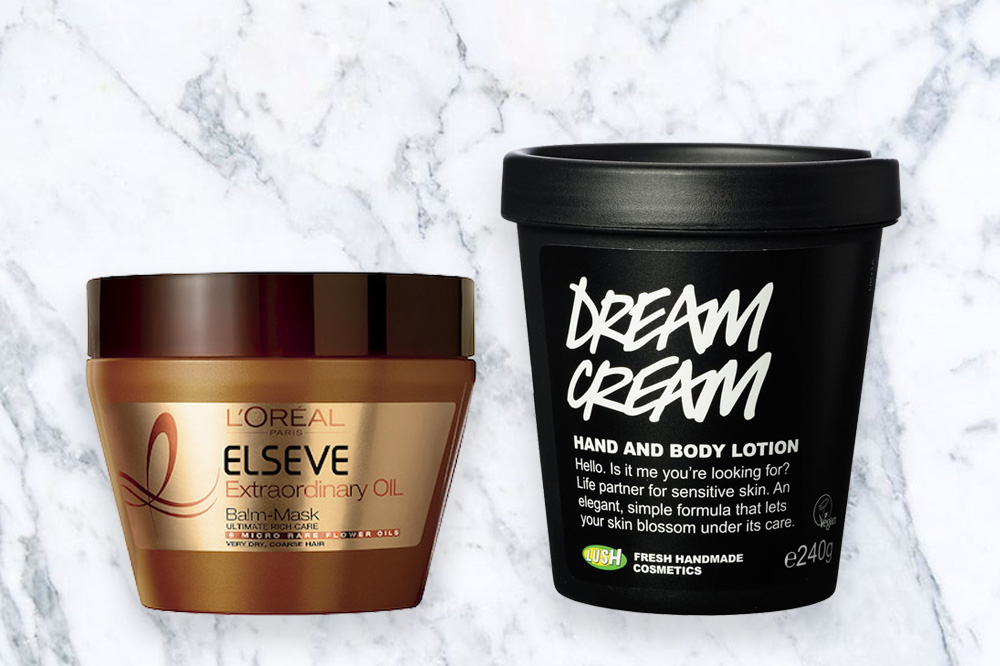 Left to right:
L'Oréal Paris Elseve Extraordinary Oil Balm-Mask ($19.90)
LUSH Dream Cream Hand And Body Lotion ($50)
When does body positivity become a glorification of obesity?
There's a very fine line between body positivity and glorifying obesity. I know I have a lot of comments coming in that [say], "You are so big-sized. Why are you not losing weight and going on diets?" But to me, I feel good like that. My main point is to stay healthy.
What would you say to younger girls who aren't confident in their own skin?
Growing up as a plus-size person, it's never easy because you look different. I remember crying every single day when I was walking back home. I just want to tell you that it's okay to look different. I know it might sound very clichéd, but really, you have to find the unique X-factor in you in order to love yourself. Be you and you'll be beautiful.
Xixi Lim's Skincare & Makeup Routine
Get to know Xixi Lim by following her on Instagram, YouTube and Facebook.
Cover image: Source
Also read:
Atyy Malek Shares Her Beauty Routine And Her Most Embarrassing Moment On Set