Mongabong Beauty Routine
Mongchin Yeoh, better known by her moniker Mongabong, has come a long way since her blogshop modelling days. The local influencer has carved a spot for herself in the fashion and beauty industry, garnering thousands of followers on both YouTube and Instagram.
Mongchin recently hosted Who Runs the World with Mong Chin, her very own 6-part Lifetime television series, which captured her adventures as she participated in 6 runs in 6 Southeast Asian countries. Now, she's getting ready for her wedding day, so we chatted with the blushing bride about all things beauty.
Have a look at Mongchin's K-beauty-inspired makeup routine, and find out how you can cop her radiant complexion with her favourite skincare and makeup essentials.
SKINCARE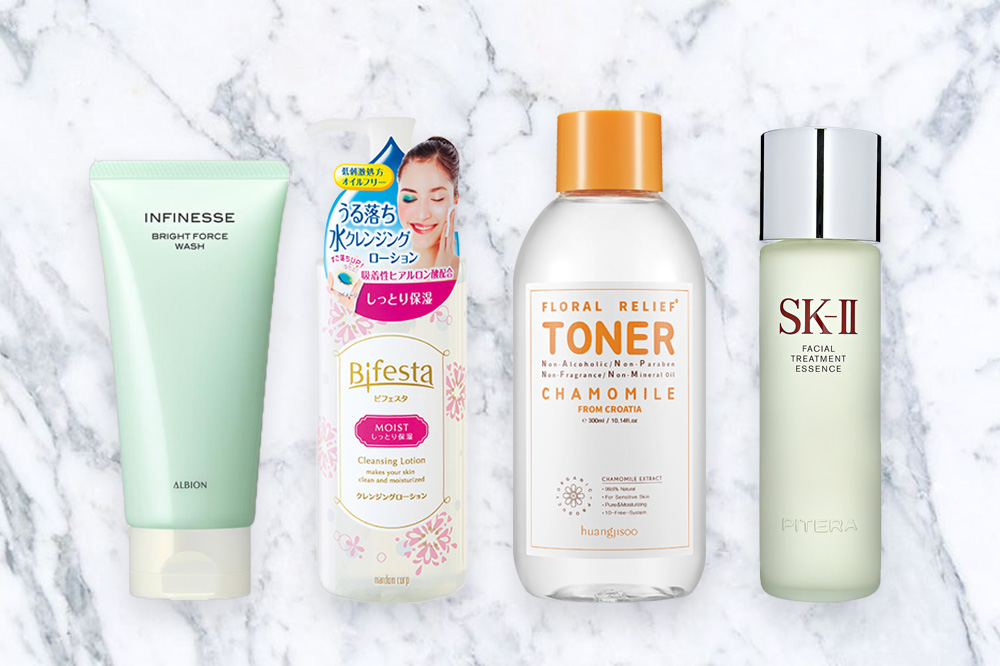 Left to right:
Albion Infinesse Bright Force Wash ($60)
Bifesta Cleansing Lotion Moist ($16.90)
Huangjisoo Floral Relief Chamomile Toner ($23.90)
SK-II Facial Treatment Essence ($191)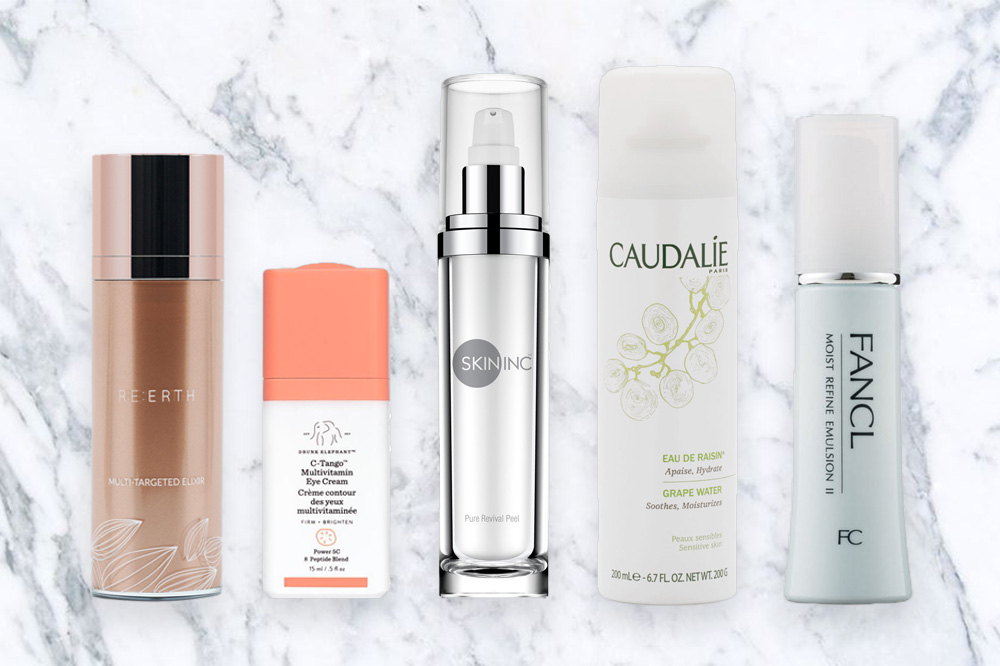 Left to right:
RE:ERTH Multi-Targeted Elixir ($108)
Drunk Elephant C-Tango™ Multivitamin Eye Cream ($90)
Skin Inc Pure Revival Peel ($76)
Caudalie Grape Water ($24)
FANCL Moist Refine Emulsion II ($25)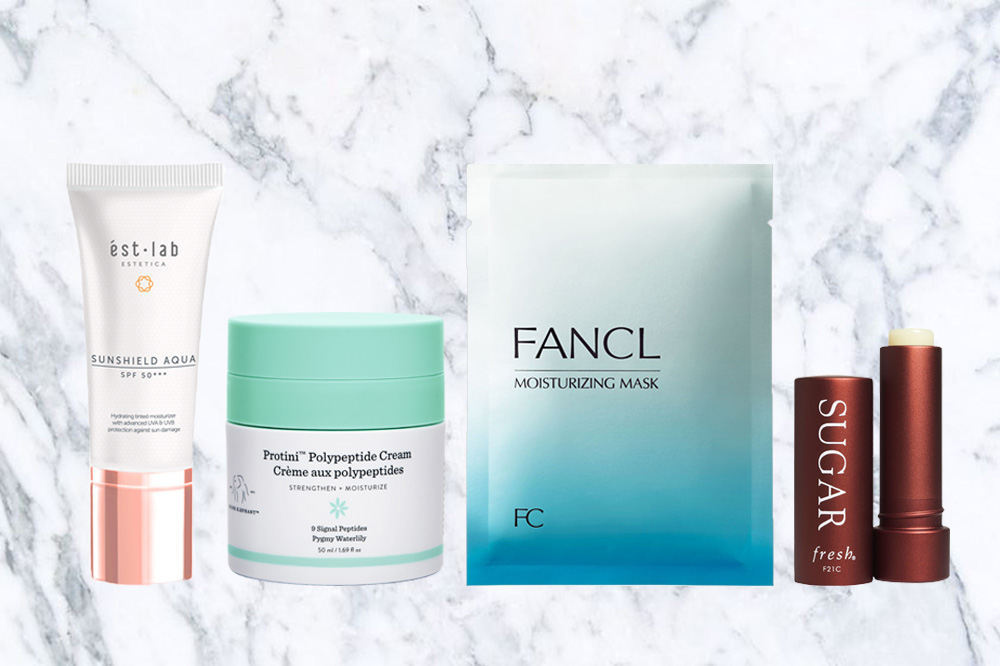 Left to right:
Estetica ést.lab Sunshield SPF 50*** ($96)
Drunk Elephant Protini™ Polypeptide Cream ($96)
FANCL Moisturizing Mask ($43 for a box of 6 sheets)
Fresh Sugar Lip Treatment Sunscreen SPF 15 in Untinted ($36)
Walk us through your daily morning routine.
Every day, I'll take a few health supplements including a bottle of FANCL's Tense Up Collagen Drink! Then, I'll wash my face, shower, get dressed, style my hair with either my Dyson Airwrap Styler Complete or my Vodana Hair Curling Iron 40mm and leave the house with my makeup pouch. I do my makeup in the car every day!
How did you keep your skin healthy and makeup flawless when you were shooting Who Runs the World with Mong Chin?
I paid special attention to cleansing and made sure to double-cleanse. I would even triple-cleanse sometimes as I was wearing makeup for really long hours under the hot sun while filming. It was really gross when the sunscreen, makeup and sweat mixed together!
Which acne treatment do you reach for when you get sudden breakouts?
My good ol' Fresh Umbrian Clay Purifying Mask! This is a mud mask that doubles up as an overnight spot treatment. Just use a cotton bud to form a mountain over the breakout and it'll draw out all the impurities the next day.
Also read:
Jade Rasif Shares Her Beauty And Skincare Secrets Including TCM And Injections
MAKEUP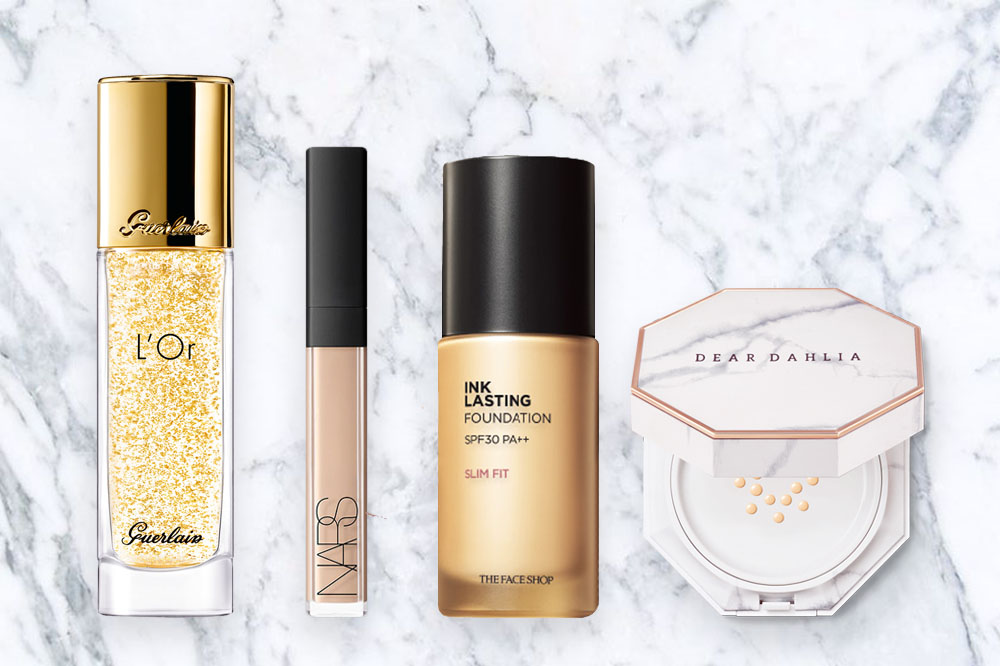 Left to right:
Guerlain L'Or Radiance Concentrate With Pure Gold ($108)
NARS Radiant Creamy Concealer in Vanilla ($46)
The Face Shop Ink Lasting Foundation Slim Fit SPF30 PA++ in N203 ($17.90)
Dear Dahlia Skin Paradise Blooming Cushion Foundation SPF35 PA+++ in Nude Beige ($53.90)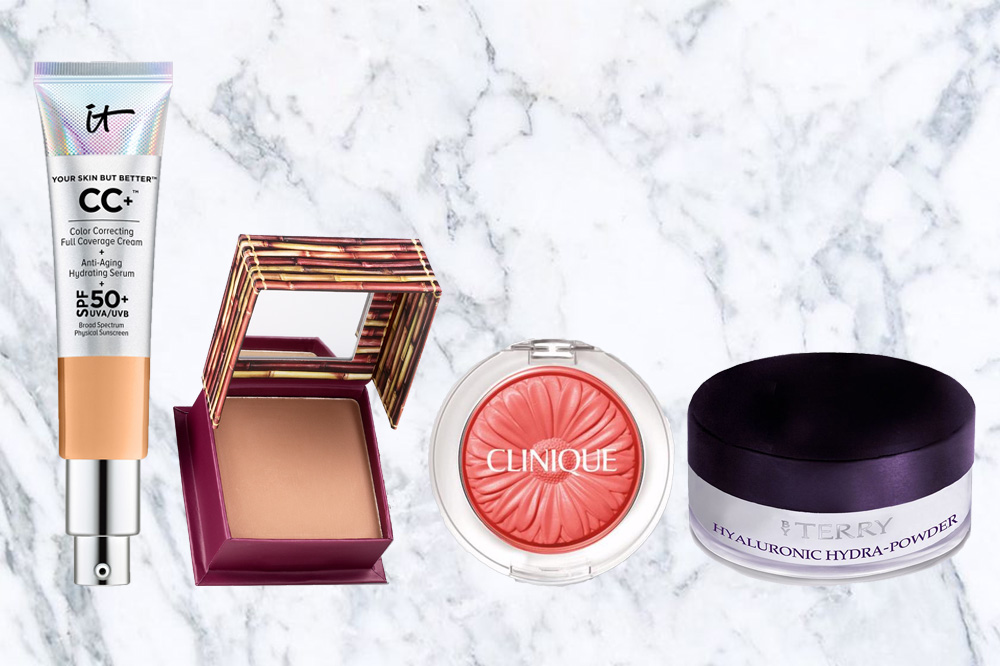 Left to right:
IT Cosmetics Your Skin But Better CC Cream SPF 50+ in Light Medium ($62)
Benefit Cosmetics Hoola Bronzer ($53)
Clinique Cheek Pop in Ginger Pop ($40)
By Terry Hyaluronic Hydra-Powder ($89)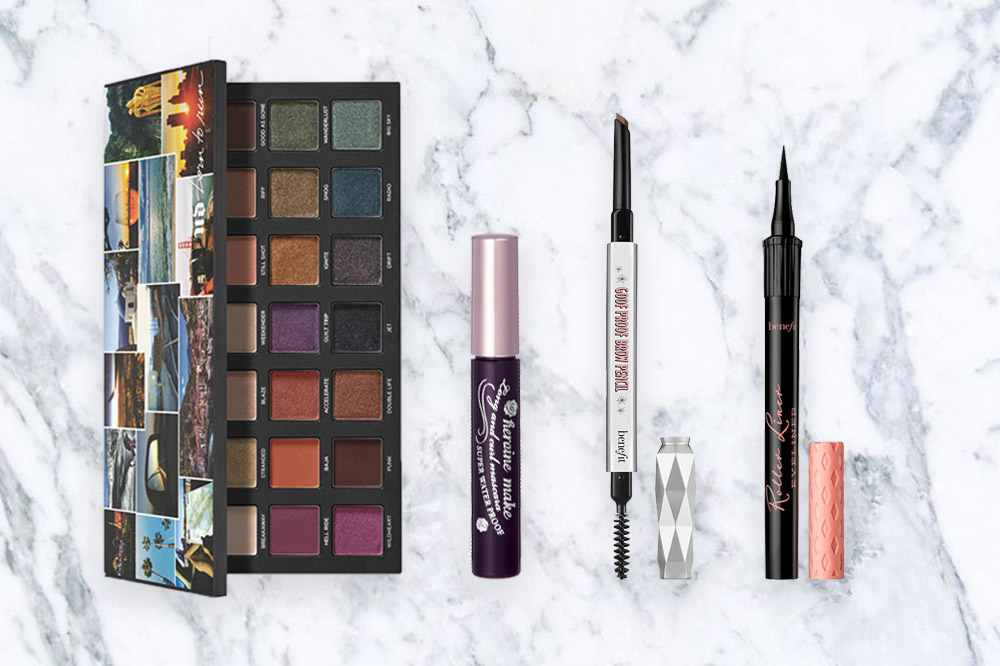 Left to right:
Urban Decay Born To Run Eyeshadow Palette ($76)
Heroine Make Super Waterproof Long & Curl Mascara in Black 01 ($21.90)
Benefit Cosmetics Goof Proof Eyebrow Pencil in 03 ($44)
Benefit Cosmetics Roller Liner Eyeliner in Black ($39)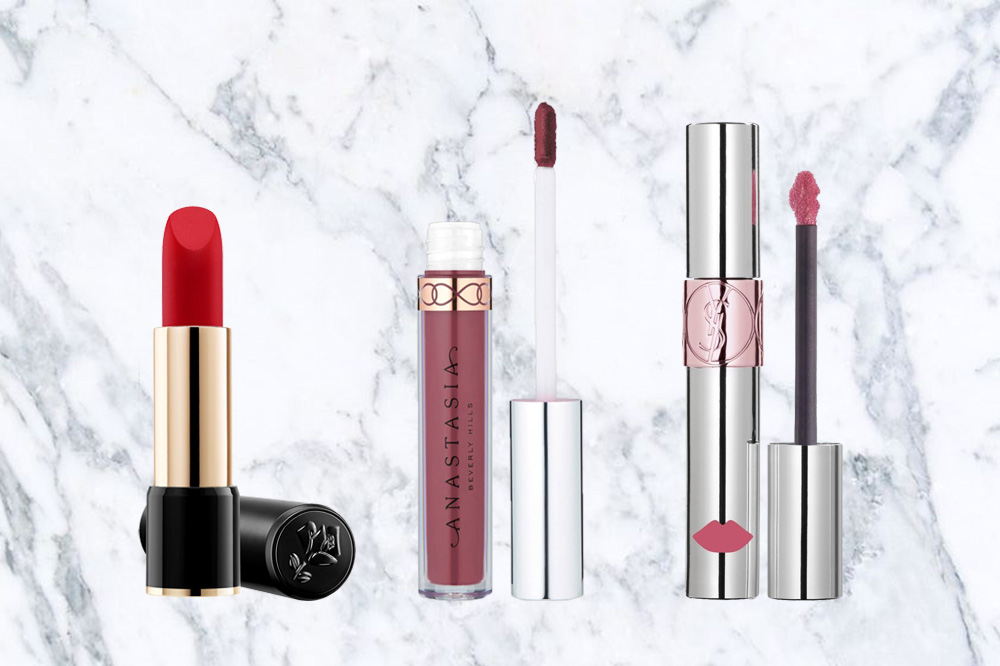 Left to right:
Lancôme L'Absolu Rouge Drama Matte Lipstick in 505 Adoration ($49)
Anastasia Beverly Hills Liquid Lipstick in Dusty Rose (~$27.20)
Yves Saint Laurent Beauté Volupté Liquid Color Balm in 12 Chase Me Nude ($52)
Which are the most underrated beauty products you've discovered?
FANCL's Moist Refine Emulsion II, Lotion and Moisturizing Mask! I love this brand because it has no preservatives and it works so well for my eczema.
I'm so happy to have discovered FANCL because I no longer only have to limit myself to dermatological brands that do not usually have a wide range of skincare products (they're mostly just the usual hydrating, thick and uncomfortable creams).
What's the best beauty tip/advice you've ever received?
Always start from the thinnest to thickest consistency when it comes to layering skincare!
Which country is your favourite beauty destination?
Korea, duh! Okay, Japan too for skincare.
Do you have a wellness routine to help you unwind?
Grab a cuppa warm tea, put on a nice mask and lay in bed to catch up on my Korean dramas!
HAIR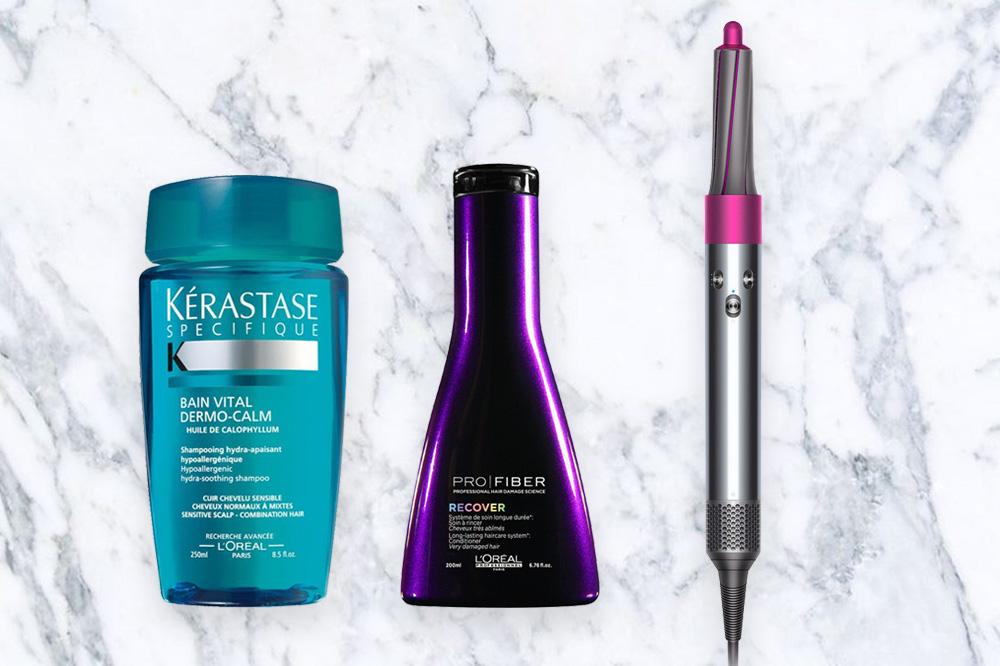 Left to right:
Kérastase Bain Vital Dermo-Calm (~$31.10)
L'Oréal Professionnel Pro Fiber Reconstruct Conditioner ($22.90)
Dyson Airwrap Styler Complete ($699)
Who are the women you look up to in your personal and professional lives?
I really look up to our local entrepreneurial women like Sabrina Tan, the founder of Skin Inc, in both my professional and personal lives. It's not easy to start a business in Singapore and they've done such an amazing job at putting Singapore on the world map!
What projects are you currently working on?
Nothing interesting in particular right now. I'm just focusing on creating more and better content for my platforms this year. I'm trying to prioritise wedding planning for the first half of the year as well, so I guess that's the biggest project so far!
How's the wedding prep going?
Progressing, thankfully! It's coming up really soon and I believe everything will slowly fall into place when the time comes. I'm totally not a bridezilla!
Mongchin's Skincare And Makeup Routines
Get to know Mongchin by following her on Instagram, YouTube and Facebook.
Cover image: Source
Also read:
Saffron Sharpe Shares Her Beauty Routine And How She Gets Her "No-Makeup" Makeup Look