2017 Halloween Costumes
Halloween is a great excuse to dress up as your favourite fantasy character and have fun with your friends. But more often than not, we spend money on outfits we'd never wear again.
Instead of splurging on one-time pieces, use this coming Halloween as an excuse to update your wardrobe.
From the powder blue dress Zombie Taylor wore, to the floaty grey dress donned by the Mother of Dragons, here are 13 costume ideas you can put together using wearable clothes from online stores.
Daenerys Targaryen From Game of Thrones
Borrow from the Khaleesi's wardrobe and wear her signature looks this Halloween. Choose to go in Daenerys' practical blue tunic, her Targaryen black outfit, or floaty white and grey dresses.
Pull the whole look together with her signature blond locks and jewelry fit for the Mother of Dragons.
Grey Dress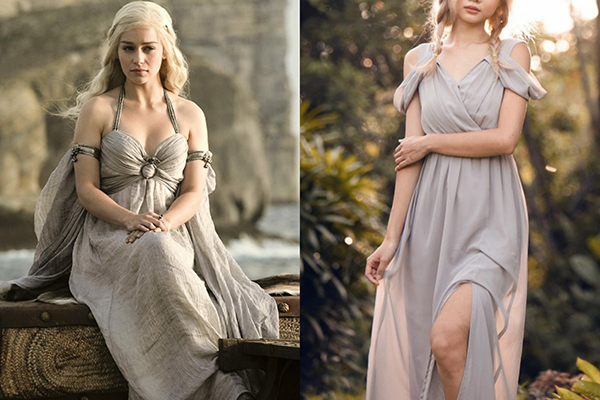 Get the look
Grey Maxi Dress: S$39.00
Wig: S$68.00
If you prefer to get a closer replica, you can get ship it for S$45.50
White Dress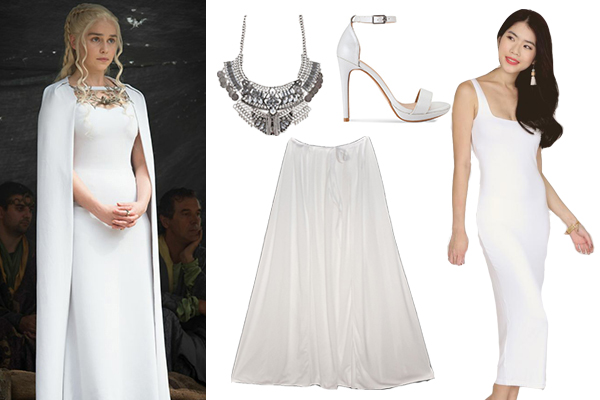 Complete the outfit by draping on a cape. If you're on a budget, throw on a white bed sheet instead.
Get the look
White Dress: S$11.97
White Cape: S$14.99
White Heels: S$29.90
Necklace: S$39.99
Wig: S$68.00
Black Dress
Get the look
Wrap Dress: S$73.90
Faux Leather Calf Boots: S$58.90
Necklace: S$3.56
Cape: S$20.00
Wig: S$68.00
If you prefer to get a closer replica, you can get ship it for ~S$115.45
Blue tunic
Get the look
Blue dress: S$44.90
Brown pants: S$29.90
Leather boots: S$35.90
Earring: S$1.30
Wig: S$68.00
If you prefer to get a closer replica, you can get ship it for S$52.60
Zombie Taylor Swift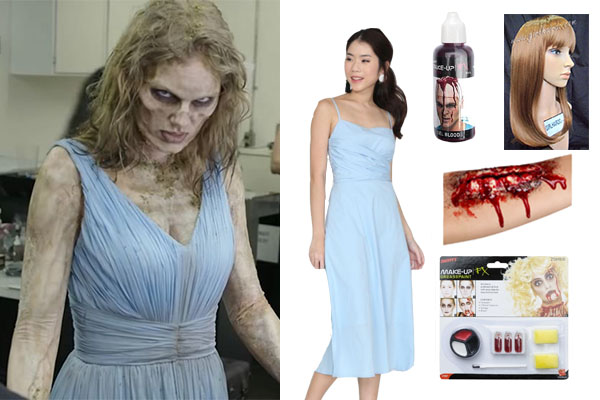 Instead of going as a regular zombie, distinguish yourself from the horde by going as Zombie Taylor.
Go all out with zombie makeup using this youtube tutorial as a guide. But if you're short on time or aren't confident in your makeup abilities, slather on blood and latex scars to achieve the perfect undead look.
Get the look
Dress: S$49.90
Wig: S$68.00
Zombie Makeup Set: S$9.20
Fake Blood: S$6.00
Zombie Scars: S$8.10
Star Wars Characters
Star Wars fans have another reason to celebrate as the new Star Wars: The Last Jedi is set to be released at the end of this year.
Take inspiration from the franchise and kick some intergalactic butt as Rey, Darth Vader or Princess Leia. Rent the costumes or go as more wearable, DIY versions of these fan favourites.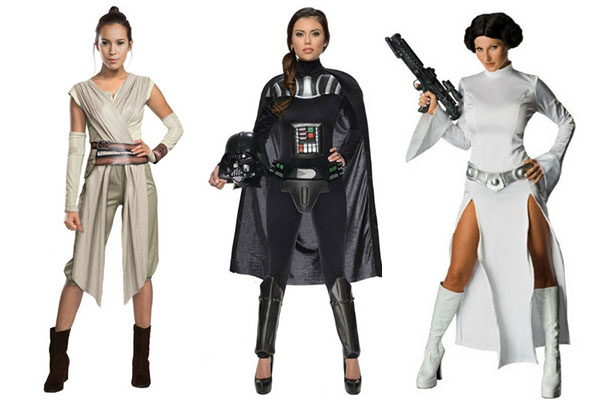 Get the look
Rey Costume: S$75
Darth Vader Costume: S$85
Princess Leia Costume: S$75
Rey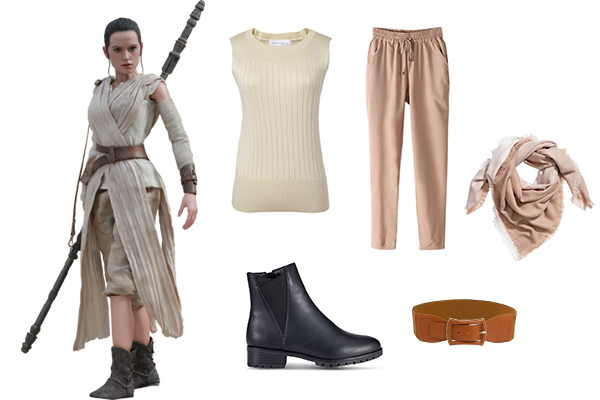 Crisscross a long grey scarf across your body to create a drapey effect.
Get the look
Scarf: S$13.90
Boots: S$43.90
Top: S$39.90
Pants: S$9.15
Belt: S$4.28
Darth Vader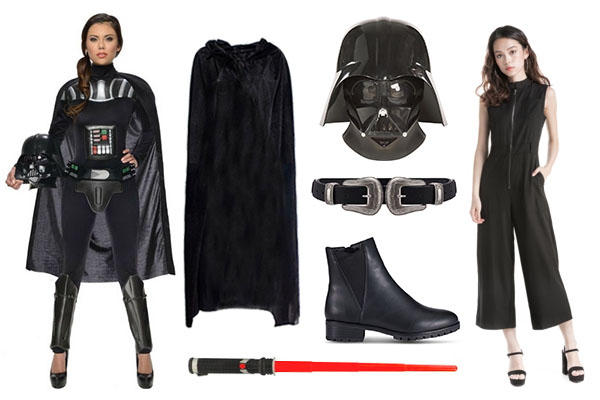 Get the look
Bodysuit: S$29.90
Double Buckle Belt: S$49.90
Boots: S$44.90
Lightsaber: Enquire here
Cape and Helmet Set: S$26.99
Princess Leia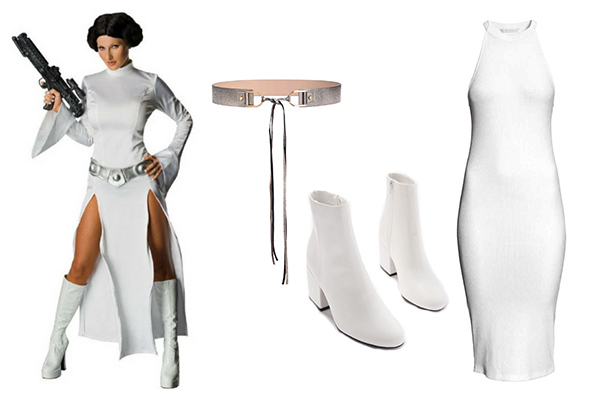 Put your hair in buns and go as a 21st-century Princess Leia. Give her look an update and make it more suitable for our warm Singaporean weather.
Get the look
Dress: S$49.90
Belt: S$19.90
Boots: S$39.95
Orange Is The New Black Costume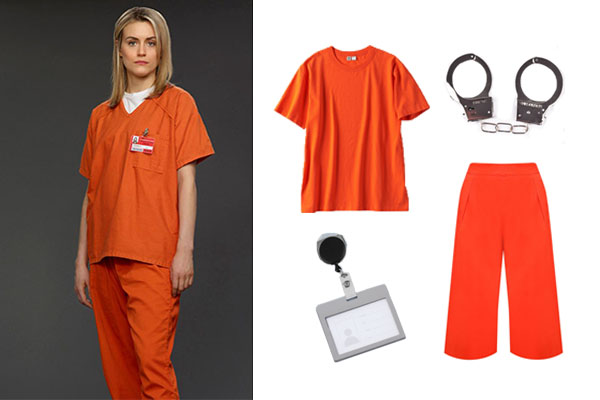 Play one of Litchfield's inmates with Piper Chapman's easy-to-recreate orange prisoner costume.
Get the look
Orange Pants: S$79.90
Orange Shirt: S$19.90
Name Badge: S$2.10
Handcuff: S$1.10
Laura Kinney (X-23) from Logan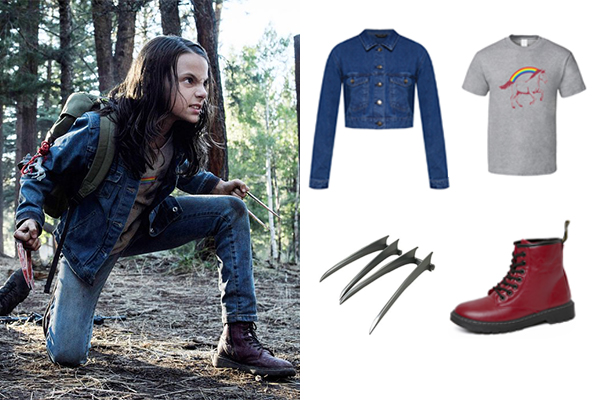 Cloned from Wolverine himself, X-23 is the perfect killing machine. Get your claws out and double denim game on.
If you don't want to splurge on high-grade X-23 claws, make them from cardboard yourself.
Get the look
X-23 Claws: S$105.07
Denim Jacket: S$30.50
Boots: S$21.20
Cheryl Blossom From Riverdale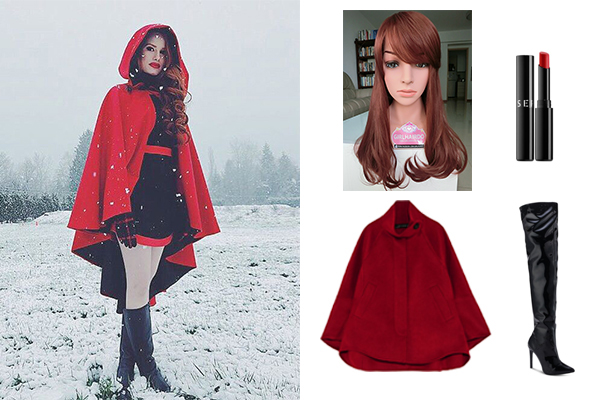 From thigh-high boots to matching blood red lips and cape, going as Cheryl Blossom is likely to guarantee that you'd be the most fashionable person in every room.
Get the look
Red Cape: S$179.00
Ginger Wig: S$68.00
Blood Red Lipstick: S$14
Thigh High Black Boots: S$82.90
Pixelated Nudes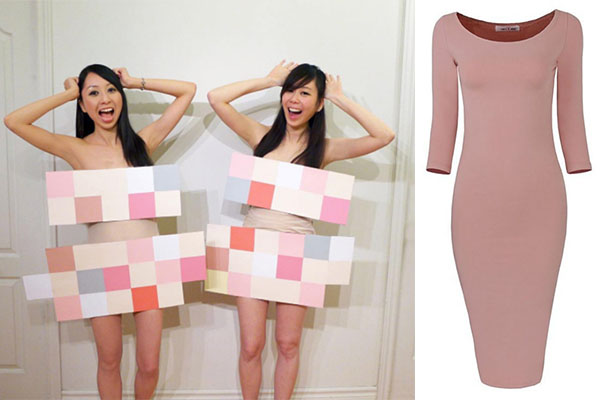 For those who want to go DIY with their Halloween costume, try this tongue-in-cheek PG13 version of your birthday suit. For those who prefer more coverage, fasten the painted cardboard cut-outs to a long-sleeved, rose coloured midi dress.
Get the look
Dress: S$14.00
Pixelated Nude Cardboard Tutorial
Belle from Beauty and the Beast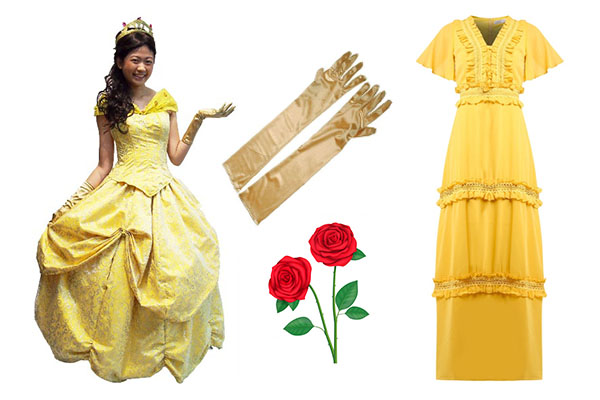 Make your Disney Princess dreams come true and go as royalty this Halloween. Even though the tale is as old as time, party in an updated version of Belle's yellow ballroom dress.
Get the look
Dress (Right): S$109.00
Dress (Left): Enquire here
Gloves: S$15.90
Dressing Up On Halloween
You're never too old to dress up for Halloween. Celebrate the upcoming festivities with the squad with a good ol' fashioned trick-or-treat, or party the night away at Clarke Quay.
Either way, you're sure to have fun and look fabulous while at it!