313@somerset Fashion Swap Event
Fashion trends come and go almost too quickly. With every new purchase, there's bound to be a shirt or two tucked away at the back of your wardrobe, cursed to never see the light of day again. 
Sounds familiar? For hoarders, fashionistas and eco-friendly individuals who are procrastinating to give your wardrobe a Marie Kondo makeover, 313@somerset has gotchu. Through their upcoming Fashion Swap Event, you can now exchange pre-loved fashion apparel, aka getting rid of your old clothes while treating yourself to a fresh style. 
That's not all — read on to find out how a simple act of dropping off pre-loved clothes can also entitle you to additional shopping rewards.
Fashion Swap Day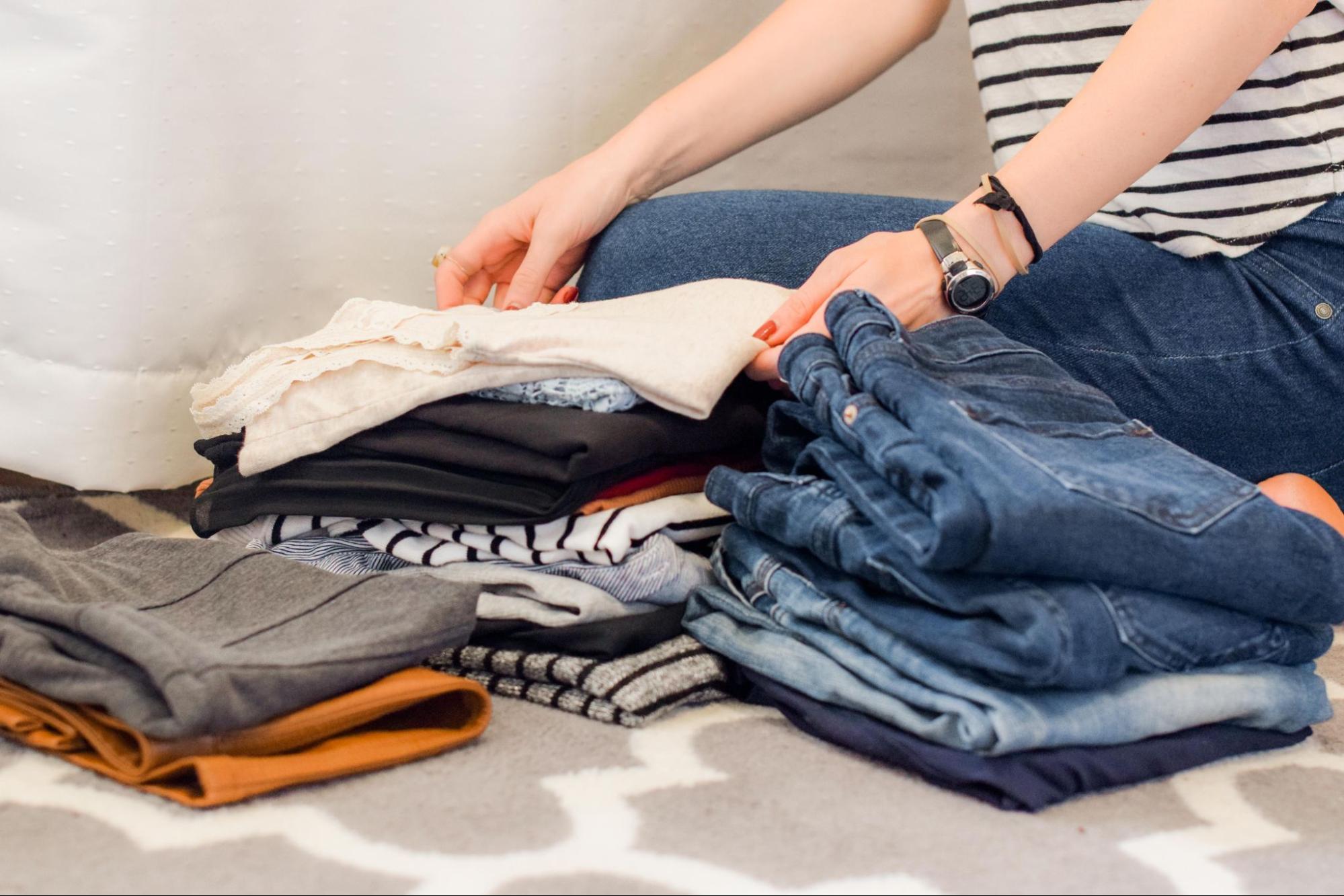 Source
From 21 to 28 March 2023, 11am to 9pm, drop off your pre-loved clothing at 313@somerset's L1 Atrium. Think of it as giving your clothes a new lease of life and encouraging sustainability. 
Thankfully, there's no maximum cap to the total quantity of clothes each participant can drop-off during this period. Time to go wild with spring cleaning. 
Take note that all items are required to be in clean and good condition, subjected to screening to ensure consistent quality. That's right — we're talking about hole-less and tear-less clothes to swap here, so that you won't be short-changed either. 313@somerset is also not accepting any accessories, as well as bags, shoes and innerwear.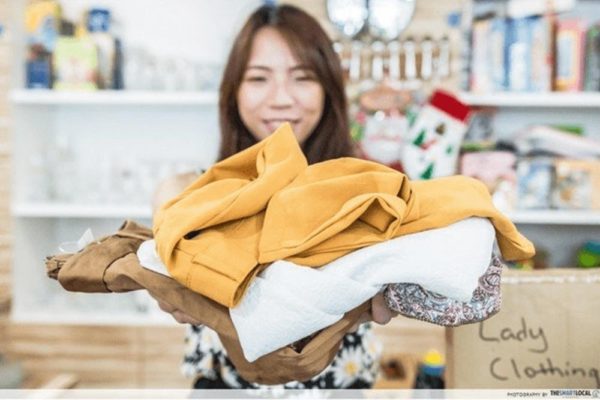 Source
For those who are dropping off at least five pieces of clothing, you'll be rewarded with 5,000 Plus$ on Lendlease Plus, a shoppers' rewards program that allows you to earn loyalty points at Lendlease malls. With accumulated Plus$, these can be exchanged for Lendlease vouchers or Lendlease Park Plus$, which you can use to pay or offset your car park charges at Lendlease malls.
Don't be afraid to let your inner kiasu-ness shine, as these are only limited to the first 400 redemptions and one redemption per member per day.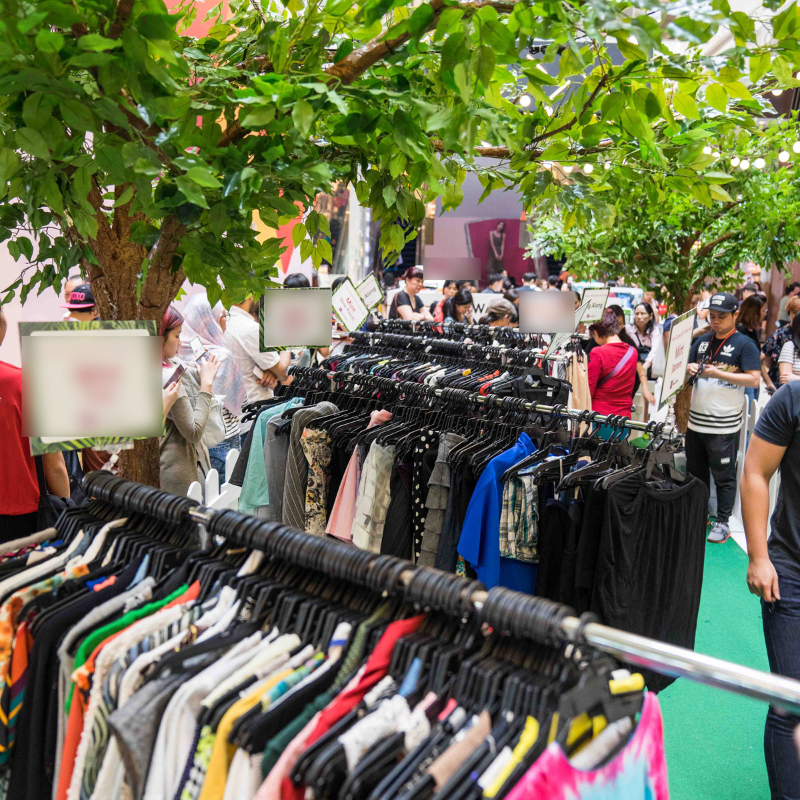 Image courtesy of 313@somerset
While dropping off your pre-loved clothes, don't forget to pre-register for the Fashion Swap that will be taking place at the same area on 1 April 2023 from 11am to 9pm. Registration and participation will be open to everyone above 18 years old, and each participant can swap up to a maximum of five fashion apparel. 
Here, you can snag pre-loved fits to take home, keeping both your wallet and Mother Earth happy. 
Shop and be rewarded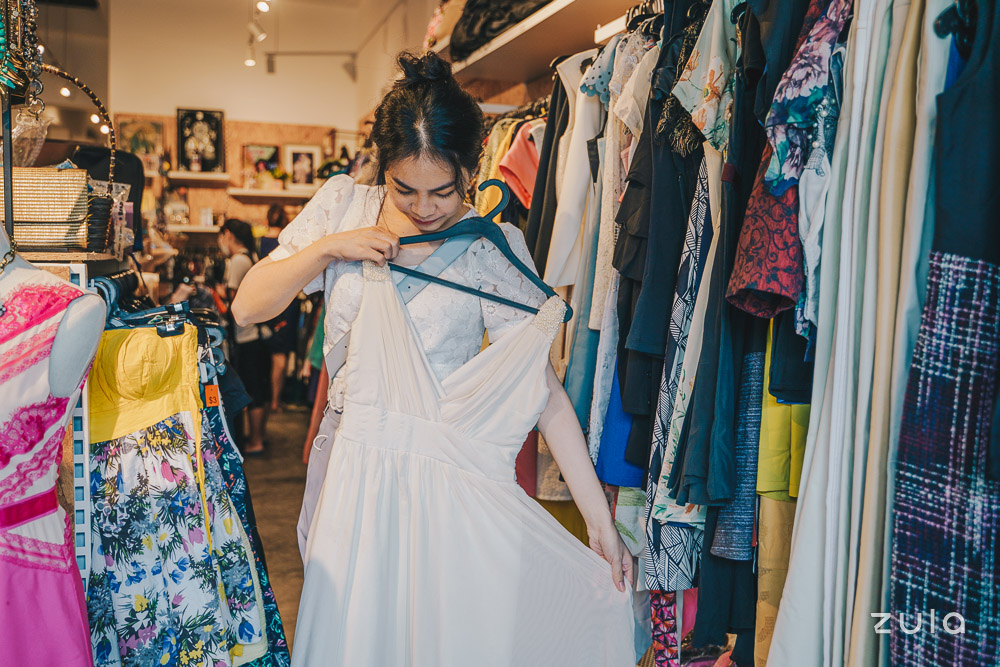 Source
Besides the Fashion Swap, 313@somerset is offering more deals that can't be missed. With a minimum spending of $120 at 313@somerset, shoppers can receive a $5 Lendlease voucher. Or, if you're an existing Lendlease Plus member, you'll only need to spend $80 to redeem this.
Not to worry if the amount seems too big to spend all in one go — the voucher can be claimed with a maximum of three same-day combined receipts, limited to the first 1,500 redemptions.
Free EV charging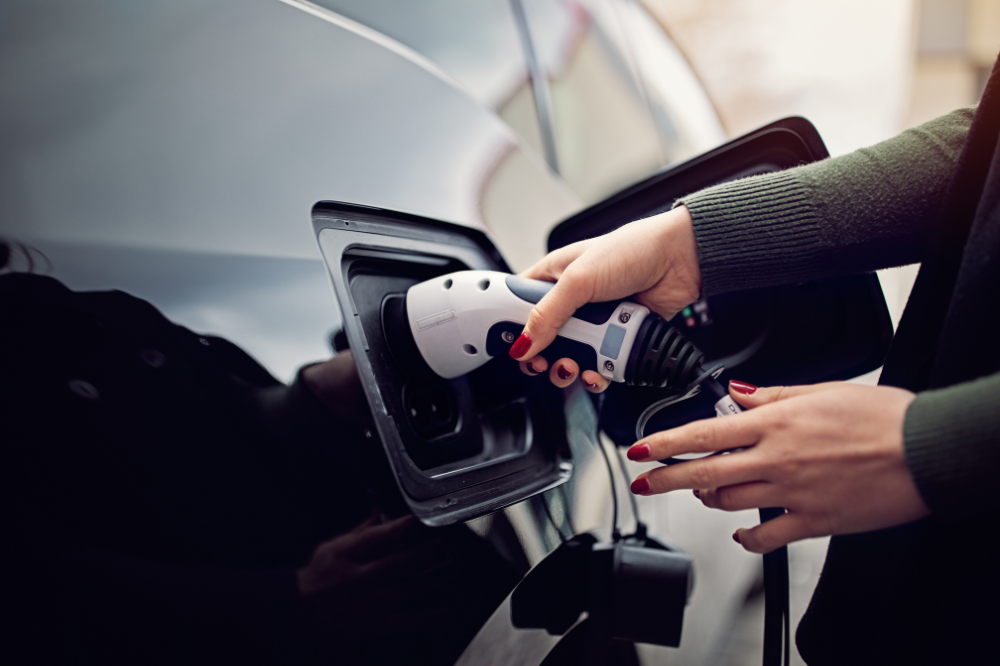 Image courtesy of 313@somerset
Additionally, visitors to 313@somerset during 3 April to 31 May 2023 can enjoy free EV charging from Mondays to Thursdays, 5pm to 9pm daily. Volt's EV Charging points are located at Level 7 car park.
Drop Off Your Pre-Loved Clothes & Sign Up For Fashion Swap 2023 At 313@somerset
Swap 2023 At 313@somerset
Instead of throwing out your pre-loved clothes, give them a new home and encourage sustainable fashion through 313@somerset's Fashion Swap event. From exchanging pre-loved clothes to getting rewards while you shop, these endless gifts are every fashionista's dream. 
If you're still not a Lendlease Plus member yet, sign up on the Lendlease Plus mobile app or website with the promo code "TSL313SWAP" and receive 20,000 Plus$ (worth $10). This offer is only limited to the first 200 new and eligible sign ups, so don't forget to jio your BFFs along, so you can all enjoy a fun and meaningful Fashion Swap 2023 together.
This post was brought to you by 313@somerset.
Cover: Source, source