The Rescue Project At 313@somerset 
Sustainable living is on the rise in Singapore, with many of us bringing our own containers to tapau food and shopping at zero-waste grocery stores. When it comes to sustainable fashion, thrifting and clothes swapping let you be more eco-conscious on a budget. Channel your inner Marie Kondo with The Rescue Project at 313@somerset, a donation drive meets fashion swap event. From 26 March to 18 April 2021, you will be able to donate your old apparel and switch them out for pre-loved styles.
For fashionistas and green enthusiasts, this is your chance to clear and revamp your wardrobe without adding to fabric waste.
Swap out old clothes and experiment with new styles 
The Rescue Project at 313@somerset is a 2-phase event, jointly organised by the mall and online fashion swap platform, Swapaholic. 
DECLUTTER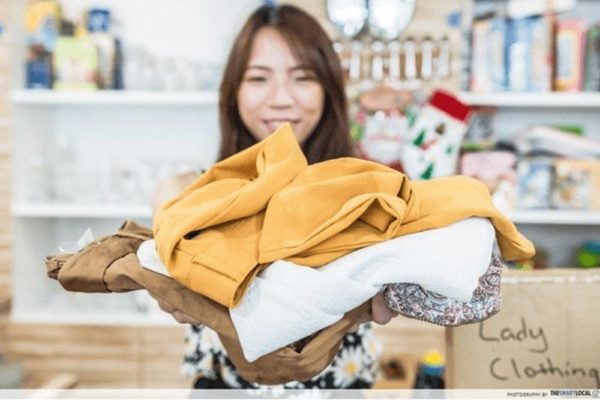 The first phase is a collection drive, DECLUTTER. From 26 March to 4 April 2021, fill a bag with your unwanted clothing and other impulse buys, and drop them off at 313@somerset. Now, you can finally be free of the torment of looking at the dress you blew loads of cash on but have never worn.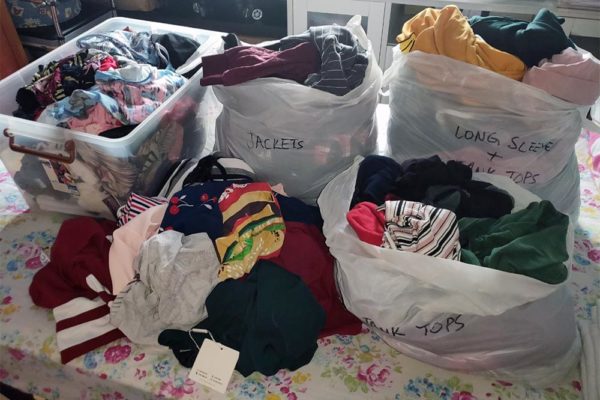 DECLUTTER is a good opportunity to clear out your unwanted clothing
so they don't continue to take up space
Image courtesy of Renae Cheng
Before you get ahead of yourself: no, you can't bring the contents of your whole cupboard along. Each person is only entitled to donate 1 bag of clothes to the drive. For an estimate, Swapaholic has given a guideline of 1 huge tote bag that can be filled with at least 25 to 30 items. And, only clothes, shoes, bags and accessories will be accepted (that means no nasty underwear and used socks). 
Frequent shoppers to 313@somerset might be familiar with the mall's Lendlease Plus rewards programme. Drop off your unwanted clothing and receive 5,000 Lendlease Plus$*, which can be used to redeem gift vouchers and rewards.
If you aren't a Lendlease Plus member yet, don't say bojio. You can also earn an additional 5,000 Plus$ by signing up via the Lendlease Plus app or website using the promo code <LLP21TRP> from now till 4 April. 
Date: 26 March to 4 April 2021
Time: 11am to 8pm
Address: 313 Orchard Road, #02-25 (opposite Starbucks), 313@somerset, Singapore 238895
No appointment is required, but you can register in advance for a slot here to avoid a wait during the drive. 
*Limited to 500 redemptions. One redemption per member during the campaign period.
REFRESH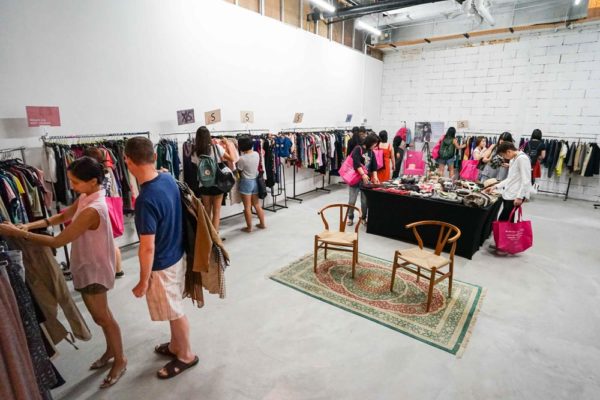 A previous edition of 313@somerset's fashion swap event before the COVID-19 pandemic
Image courtesy of 313@somerset
For thrifting enthusiasts tired of dealing with difficult Carousellers, head down to 313@somerset for the second phase of The Rescue Project, REFRESH. Taking place from 17 to 18 April 2021, you will be able to sift through thousands of pre-loved items. The golden rule here is finders keepers, as you will be able to bring home a bag of around 25 to 30 of your favourite pieces. Bags won't be provided at the event (we're talking about sustainability here, after all), so remember to bring your own.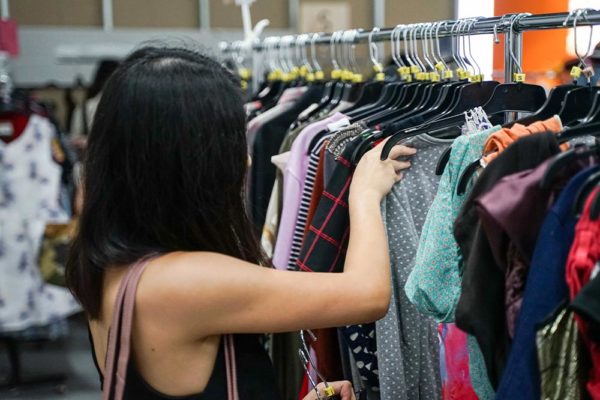 Image courtesy of 313@somerset
As its name suggests, REFRESH is a sustainable way to update your wardrobe. And, how you make use of REFRESH's selection of pre-loved items is up to your creativity. If you've been wanting to experiment with a new style, this is an easy and low-commitment way to do so. You can also upcycle or repurpose the pieces to give them a new look.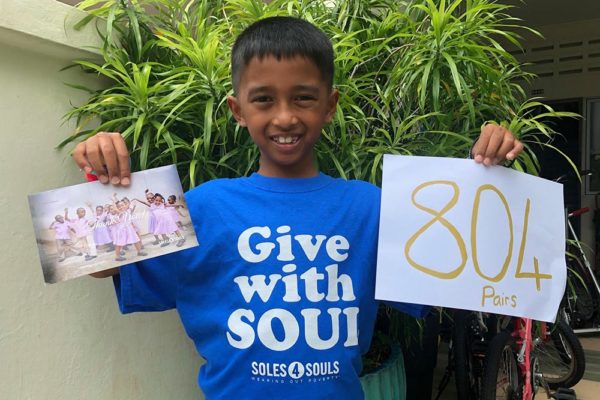 Source
In line with The Rescue Project's goal of rescuing "less than perfect" garments, all the items not picked out will be donated to Soles4Souls. They will then be redistributed to people in need around the world.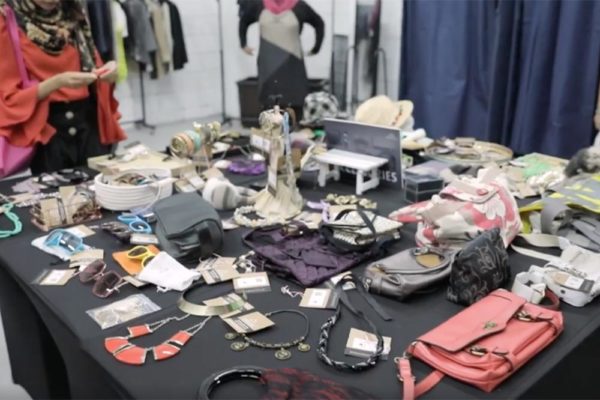 Image courtesy of 313@somerset
Pro tip: If you sign up for REFRESH now, you will enjoy 50% off the registration fee (U.P.$30). This means that you can potentially walk away with lots of pre-loved fits for just $15! Be sure to register early to avoid disappointment as there are limited slots available. 
Participants can also rest assured that REFRESH will be organised in a safe manner. COVID-19 measures like temperature checks and safe distancing will be in place during the event. To ensure crowd control, the capacity for each REFRESH time slot will be limited. As the saying goes, the early bird catches the worm. Register for REFRESH on the Swapaholic events website now so you can get your desired slot. Each slot lasts for 1.5 hours. 
Also read: 
8 Baby Steps To Sustainable Living In Singapore That Even Lazy People Can Follow
Earth Hour at 313@somerset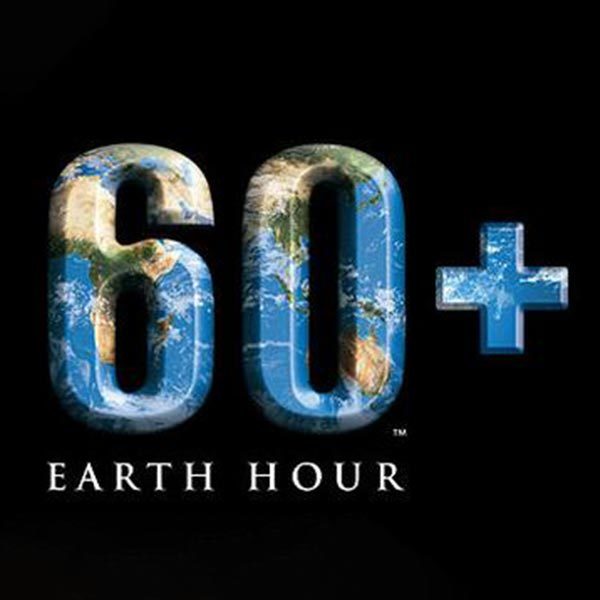 Source
If you're already making plans with your eco-friendly kakis to donate your old clothes to DECLUTTER, consider heading down to 313@somerset on 27 March 2021. As part of 313@somerset's commitment to sustainability, the mall will be commemorating Earth Hour 2021. From 8.30pm to 10.30pm, the façade of the mall and all non-essential lighting across the precinct will be shut off or dimmed.
Snag exclusive deals at 313@somerset 
Nothing beats the satisfaction of nabbing a good lobang. After taking part in The Rescue Project, reward your commitment to sustainability by enjoying more promotions at 313@somerset. 
Citi Credit Cardmembers, you guys are in luck. From now till 2 May 2021, spend $120*, and you will be entitled to redeem a $10 Lendlease voucher. Great for offsetting the cost of a future retail therapy session.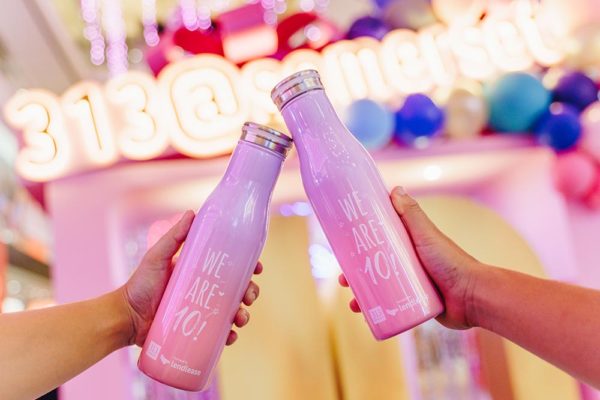 You can win mystery gifts such as 313@somerset's
gorgeous pastel water bottle from the lucky spin
Source
Cardmembers will also be entitled to a lucky spin opportunity. Stand a chance to win an additional $5 Lendlease voucher, a retailer's voucher from participating stores or a mystery gift. One of the mystery gifts includes 313@somerset's pastel water bottle, handy for taking away your morning coffee and reducing the use of disposables.
*Maximum 3 same-day combined receipts per redemption. Limited to 1 redemption per cardmember per day. Limited to the first 1,500 redemptions. Promotion is mutually exclusive from other promotions i.e. receipts used to qualify for one redemption item cannot be re-used to qualify for another redemption item.
Score bargains on apparel, F&B and more by redeeming E-Vouchers
from retailers like Love, Bonito (left) and Paris Baguette (right)
Source, source
And, because good things must share, here's another tip. Be sure to download the Lendlease Plus mobile app and sign up for the Lendlease Plus rewards programme before heading down for The Rescue Project to score deals galore.
From now till 2 May 2021, you can use your Plus$ to redeem E-vouchers* from stores including Charles & Keith, Love, Bonito, Paris Baguette and more at up to 75% off on the Lendlease Plus app. To spell it out for you, it usually requires 10,000 Plus$ to redeem a $5 Lendlease voucher, but now you can redeem a $5 retailer E-Voucher with just 3,000 Plus$!
*Limited to 3 redemptions per member per E-Voucher type.
The deals at 313@somerset are like a gift that keeps on giving. From 5 April to 2 May 2021, members will also stand a chance to buy a $50 Lendlease E-Voucher for just $40. All you need to do is spend a minimum of $50* in a single receipt and submit them into the app to qualify. 
*Receipt to be submitted via the app on the same day. Chances to purchase E-Vouchers will only be credited to the in-app wallet upon qualifying receipt's approval and it does not guarantee the availability of E-Vouchers. Limited to 2 chances per member per day. Three hundred sets of Lendlease E-Vouchers will be released for purchase daily from 12 midnight, from 5 April to 4 May 2021.
The Rescue Project Will Help You Give Your Wardrobe A Sustainable Reset 
Whether you're looking to declutter your wardrobe or are in the market for a sustainable new outfit, The Rescue Project at 313@somerset will give you an avenue to accomplish both. Check out The Rescue Project to replace your unwanted pieces with a new haul without adding waste to Semakau Landfill. From The Rescue Project to its exclusive deals, 313@somerset is set to be an eco-friendly shopper's paradise.
This post was brought to you by 313@somerset.
All pictures of past events were taken prior to the COVID-19 pandemic.
Cover: Source, image courtesy of 313@somerset 
Also read:
8 Ways To Buy Sustainable Fashion In Singapore So You Can Shop With A Clear Conscience