7-Eleven Sanrio Building Blocks
Earlier this year, Cheers launched a collection of Sanrio block figurines to add some sweetness to Valentine's Day. For those who are looking to expand their collection of Sanrio collectibles, you're in luck. 7-Eleven has just released a collection of building blocks featuring Hello Kitty, My Melody, Pompompurin and Cinnamoroll in kawaii mini stores.
The collection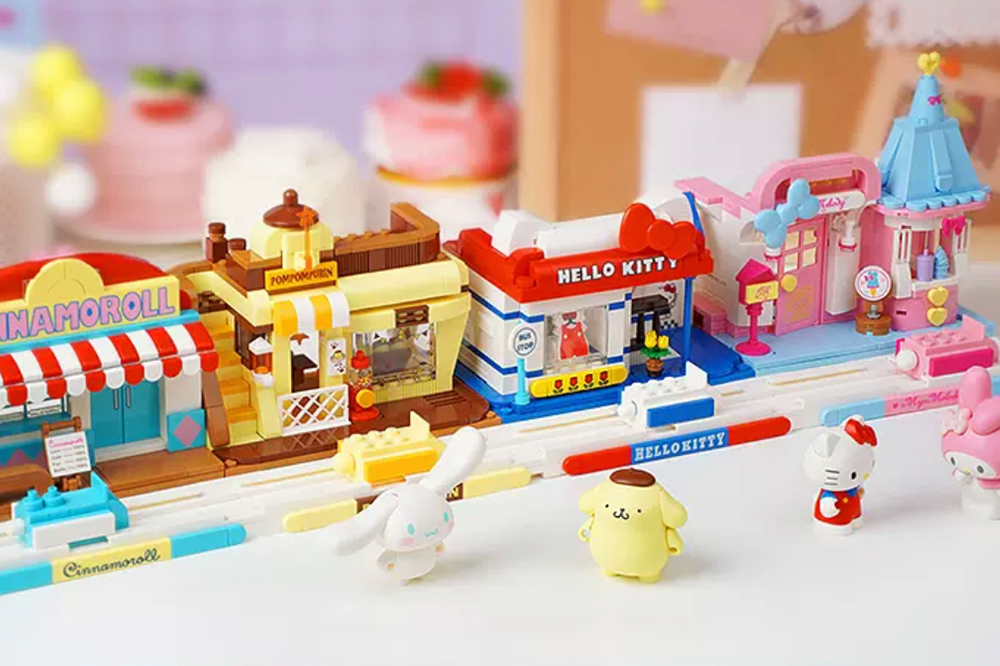 Source
There are 4 characters in this collection, each with their own unique store. The stores can all be connected to each other to resemble a street, so you can "travel" around and shop for different items. Let's be honest, if this street was real, we can expect Sanrio fans to hop on a VTL flight just to see it IRL.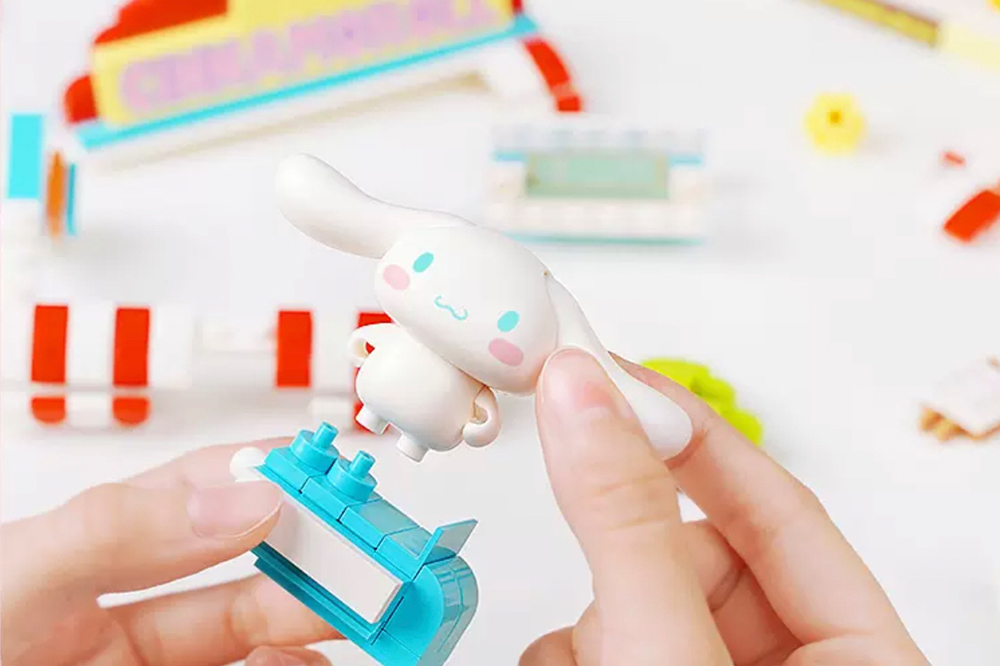 Source
Each store also comes with a mini train stationed right at the front. Here's the fun part — attach the Sanrio characters to the train and watch them ride away to visit the other stores.
Hello Kitty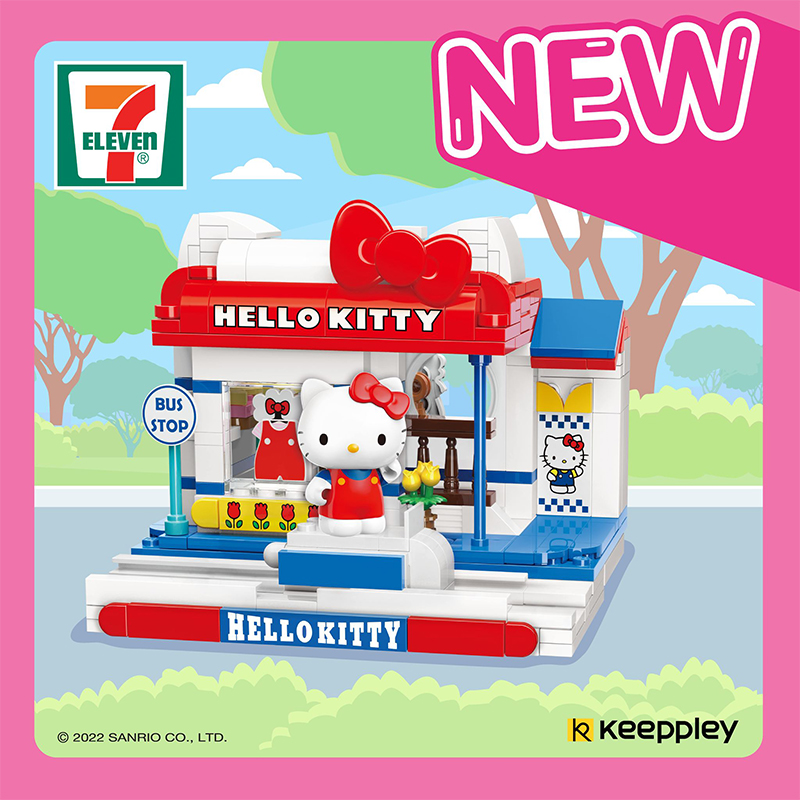 Source
The Hello Kitty fashion store takes on her iconic colors of red, white and blue. If you want to dress like Hello Kitty, the shop offers a red apron at the display window. The roof is also topped with her pointed ears and matching red bow.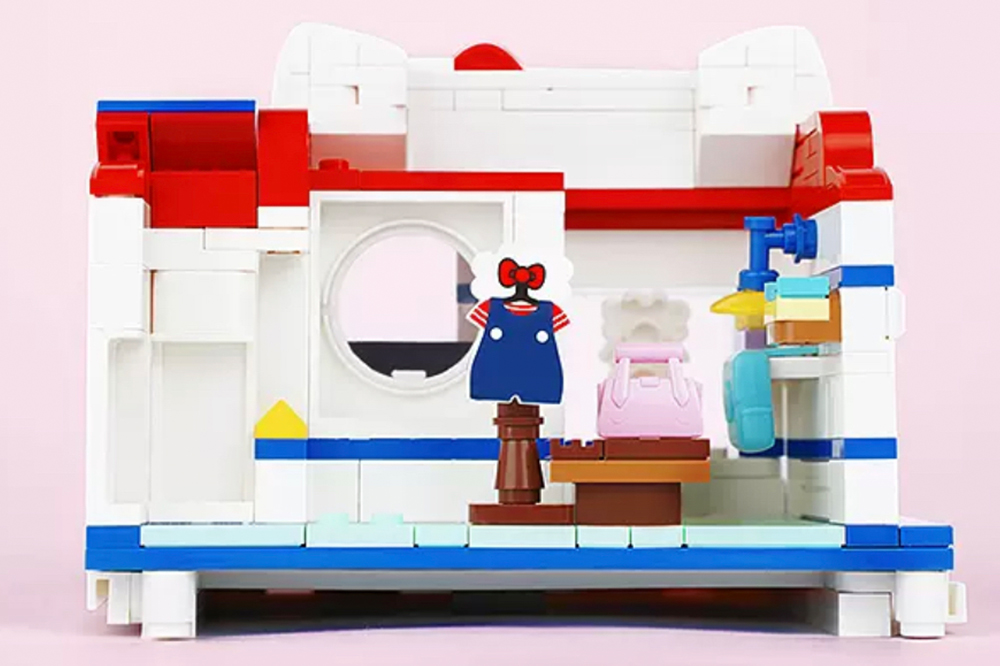 Source
Behind the store, discover more outfits and accessories such as handbags. Who knows, perhaps these adorable outfits might inspire your next OOTD.
My Melody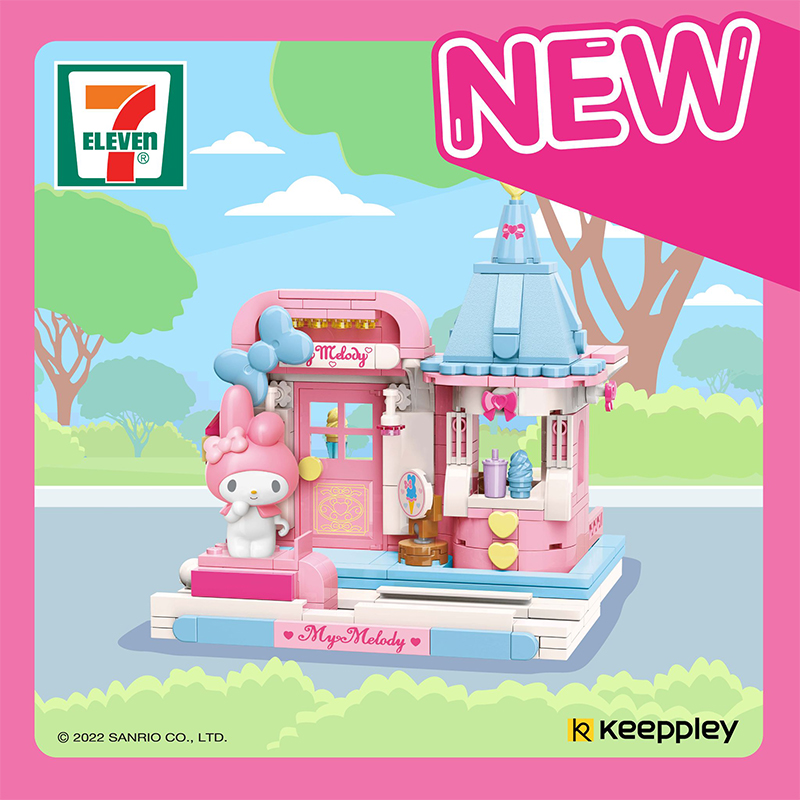 Source
For those craving something sweet, head over to My Melody's ice cream shop. It's decorated with pastel hues of pink and blue and adorned with ice cream cones on the counter.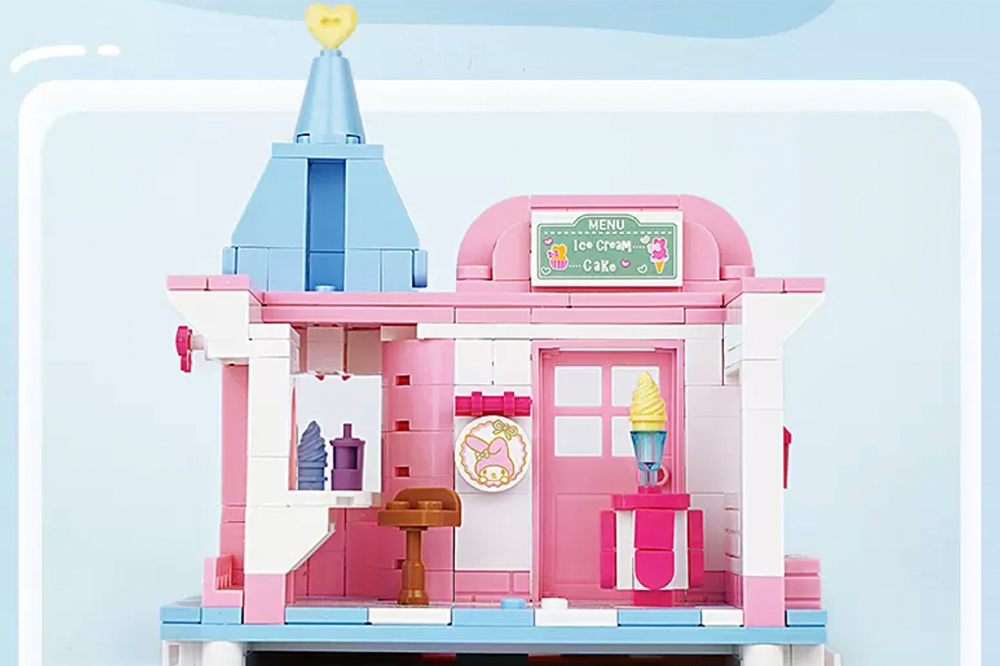 Source
Peek at My Melody's special menu at the back of the store: ice cream cake. While we're sweating it out in the humid Singapore weather, this store reminds us to cool down with desserts.
Pompompurin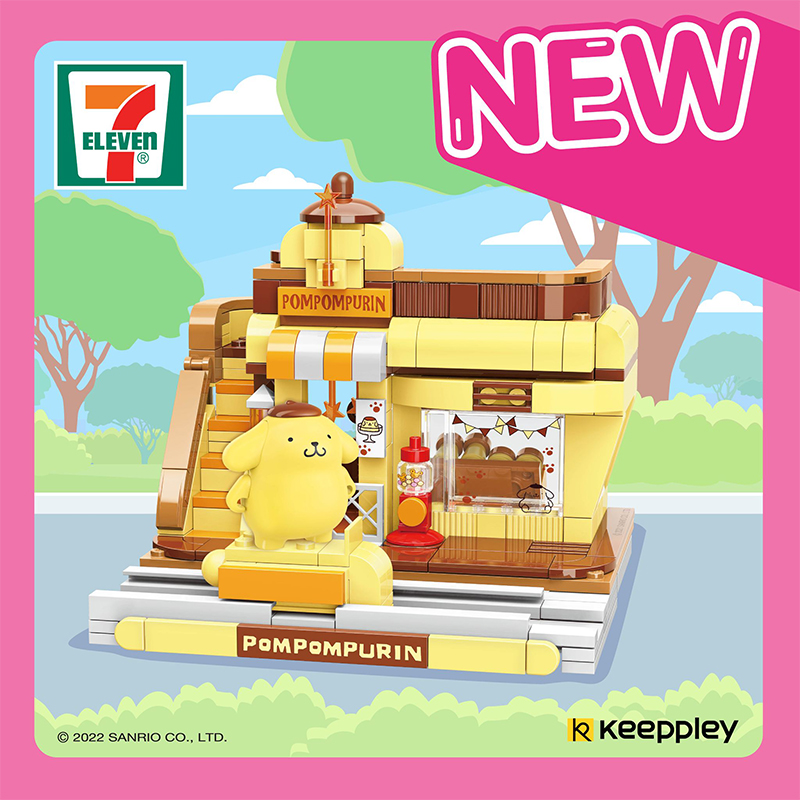 Source
Or, if you're craving soft pudding instead, Pompompurin's store has got you covered. As Pompompurin himself is inspired by Purin, aka a type of Japanese custard pudding, this store is decked in yellow and brown hues to pay tribute to the dessert.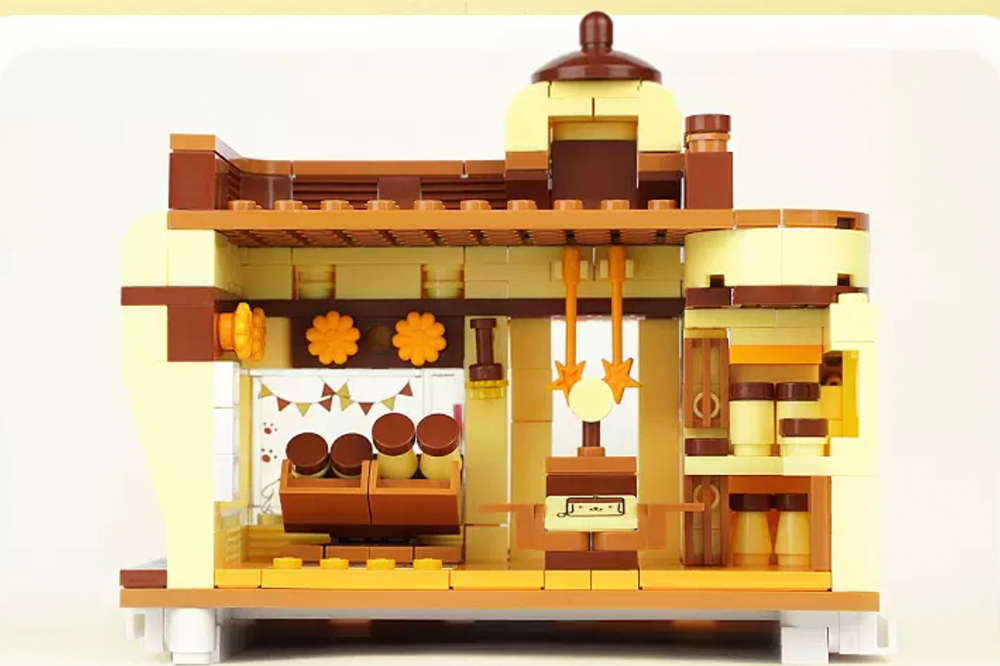 Source
Discover Pompompurin's endless stash of pudding at the back, stacked away in little containers to save for an afternoon snack.
Cinamoroll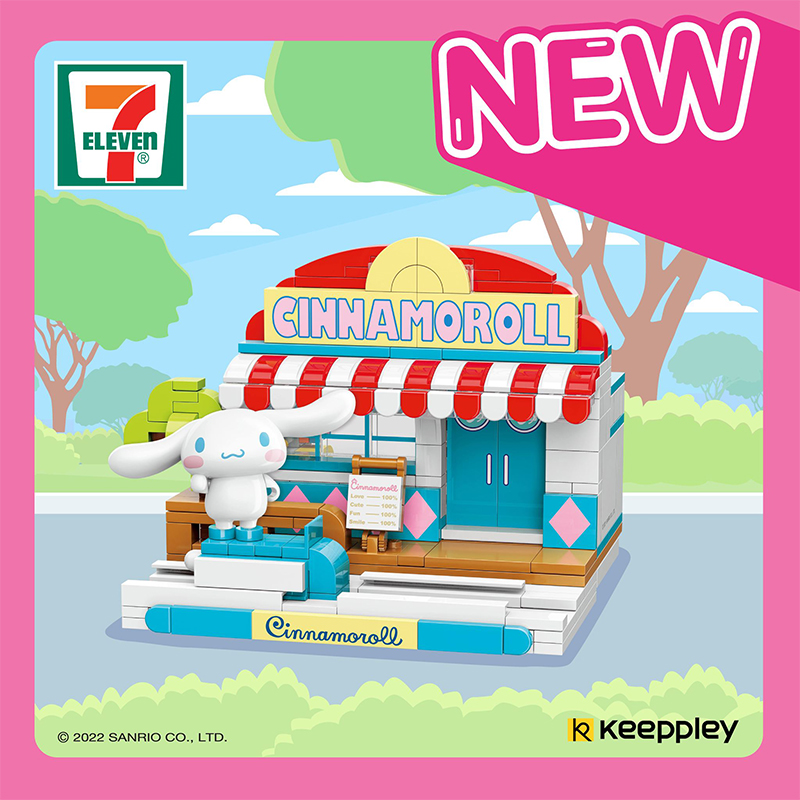 Source
Running a bakery store, Cinnamoroll greets us with a menu signage listing featuring different types of pastry and its prices. We're hoping that cinnamon rolls are in stock here too, as the sweet treat is what inspired Cinnamoroll's name.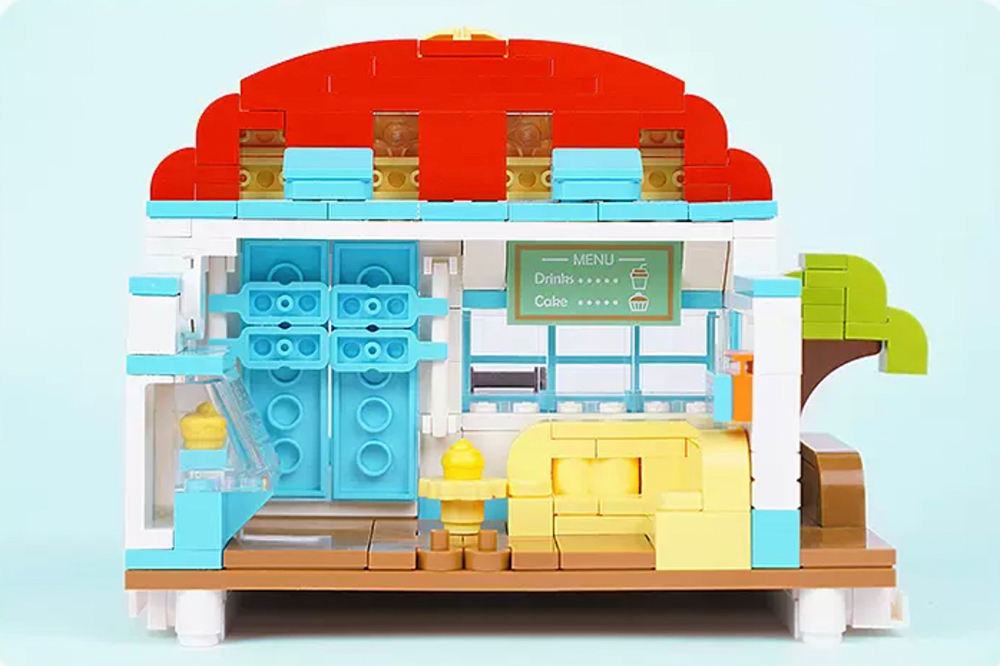 Source
Fans can find another menu on the back, revealing the cafe's drinks to pair with Cinnamoroll's range of pastry. The baked goods can be found in a transparent container on the side, resembling the neighborhood bakeries we're used to getting our bread from.
Build Your Own Mini Street With These 7-Eleven Sanrio Building Blocks
These fun and adorable Sanrio building blocks are available at 7-Eleven stores islandwide at $29.90 each. Sanrio fans should get their hands on all of the designs ASAP, as they're only available while stocks last. 
Head over to 7-Eleven Singapore's website for more details on this collection.
Cover: Source
Also read:
Goldheart x Sanrio Is Back With A Fruity Twist Featuring Kawaii Accessories In Rose Gold Hues