How Young Millennials Found Their Way Despite Poor A-Level Results
For a 20 year old, receiving A-level results that are less than satisfactory might feel like your future is ruined. But these stories prove that no matter what your results are, it's not the end, even if it feels like it. 
If you feel sad because many opportunities seem closed to you now due to your results, remember the words of Saint Katy Perry:
"Maybe the reason why all the doors are closed, is so you can open one that leads you to the perfect road."
SIM and an internship worked out great for me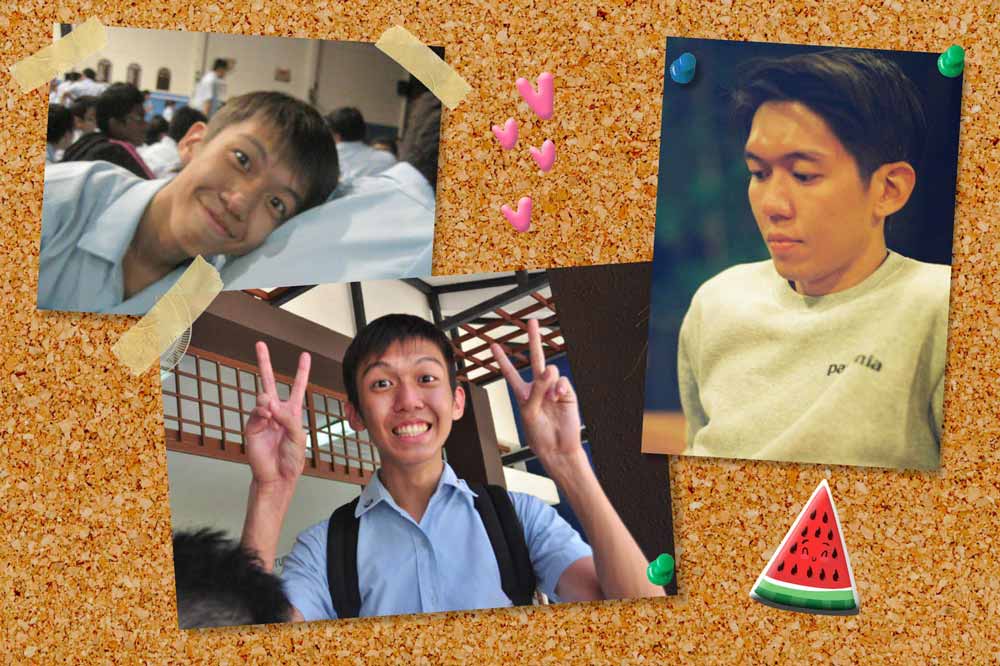 A-level results: GP-C/H2-C,D,D/H1-D
I wasn't sad [about my results] although disappointment did set in after I saw how well everyone else did. When I told people my results, they were stunned that I was so relieved; I was just glad it was over.
I had spent my two years in JC playing computer games, playing soccer, going out to watch movies and sleeping all day. My parents didn't expect any more out of me, and instead helped me to figure out where I could enroll.
Army taught me to take better care of myself and made me realise how important studies are in Singapore. I kept getting rejected [by universities], including NIE, where I very much wanted to go then. I was still at a loss as to where to enroll 6 months before I ORD-ed.
Eventually, I was accepted to the University at Buffalo (SIM)'s Communications course, which only required me to pass 2 H2 subjects. Teachers there were always willing to stay back to provide additional guidance and my classmates then were generally not very competitive, so I did fairly well. After graduation, I interned as a Creative in a media company and now I'm employed there.
Gabriel, former CJC student, currently a Creative Producer
My CCA and volunteering got me a place in LaSalle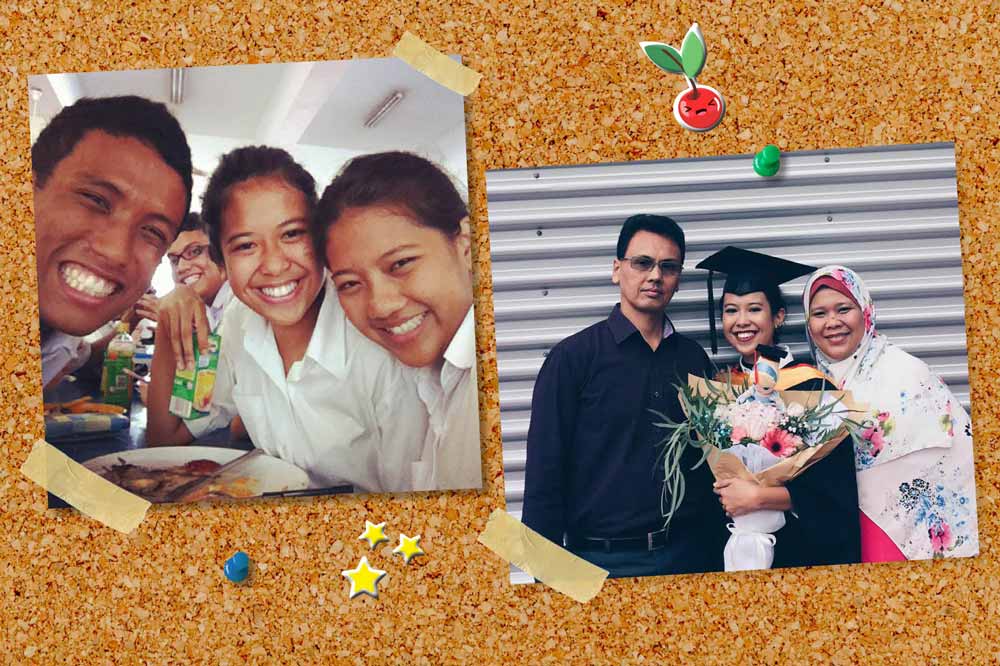 A-level results: GP-C/H2-S,S,C/H1-C
The night before results day, I dreamt that my results were bad, but I was hoping it wouldn't come true. However, my results were damn rabak and I cried. My parents were disappointed but still supportive and assured me that I would find my way eventually.
I've always wanted to get into LaSalle's Arts Management course so I had already started volunteering for arts events like the Singapore Arts Festival while still in JC. I also took part in my school's performing arts production.
I managed to convince the LaSalle interviewers that I really wanted to be part of the arts scene, so my grades didn't really matter because I had some experience.
After graduation, I interned as a Sales Executive at a music publication. Now, I do sales full-time.
Syiqin, former PJC student, currently a Sales Executive
Also read:
Army gave me opportunities to discover my strengths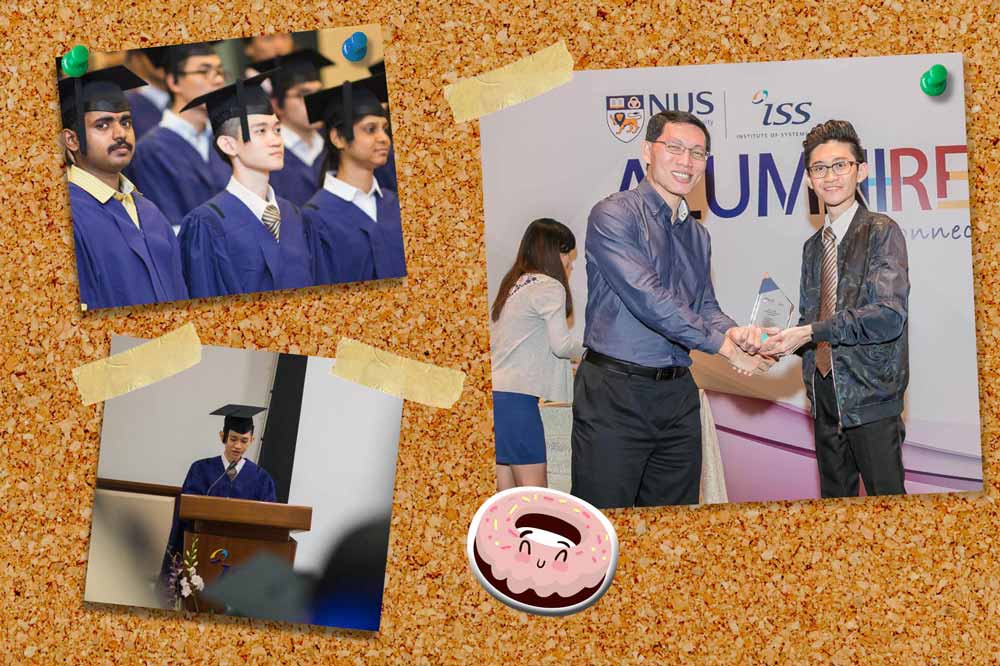 A-level results: GP-B/H2-B,D,D/H1-S
I didn't put in effort for A-level subjects that didn't interest me. I even went into my mathematics exam without a graphic calculator.
In the army, I had officers who gave me opportunities to utilise my organisation skills. As a duty planner, I managed more than 180 people across 5-6 duty types, using a point-driven system to distribute the duties fairly.
This exercise and other similar opportunities taught me about what I'm good at and what I enjoy doing. I gained a Best Soldier award and discovered my talent in finding solutions to problems.
Eventually, I enrolled in University at Buffalo (SIM)'s Communications course. After graduation, I found a job as a technologist, and continued to solve IT and system problems for the organisation till today.
Come July 2019, I will begin my Masters in IT Leadership at NUS' Institute of Systems Science. I will be specialising in digital transformation and roadmap planning, which I'm already doing in my company now.
My experience has taught me that the world is an ecosystem for different people with different skill sets. 
Mushi, former NYJC student, currently a technologist
I learnt to accept my circumstances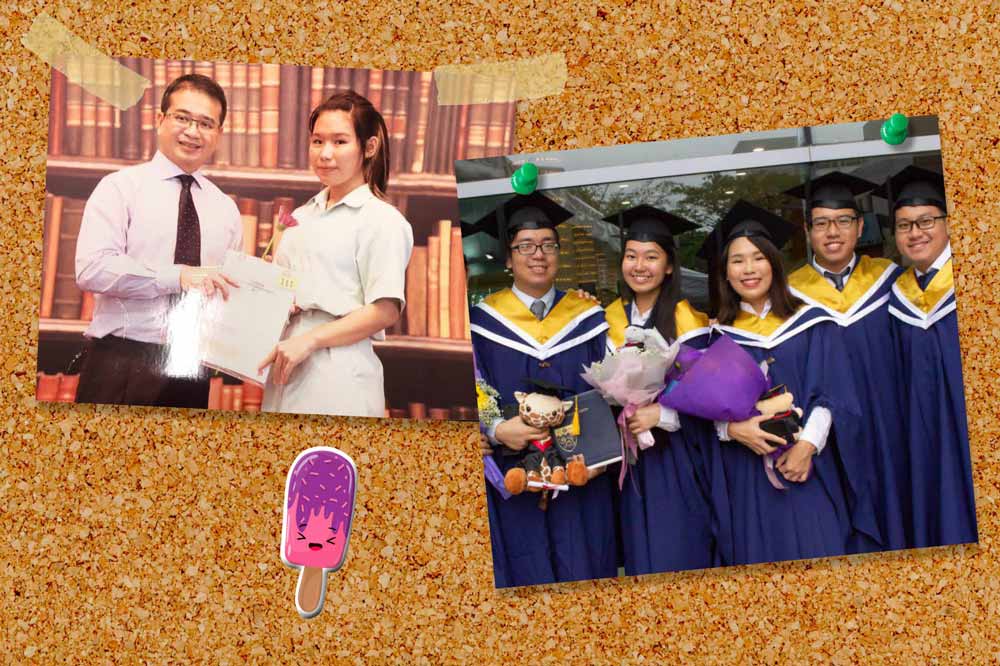 A-level results: GP-E/H2-B,C,D/H1-B
While my results weren't terrible, my E grade for GP prevented me from enrolling into an arts course, which was my first choice.
My parents were the sort who believed you should get into NUS, NTU or SMU to be respected in society. In frustration, I called and emailed various departments of NTU and NUS every day to appeal. Time and again, they refused to allow me to do a placement test to salvage my GP grade. I was extremely anxious about the uncertainty and cried for months.
Eventually, I settled for NTU Engineering. A staff had seen my appeal emails and said I could enroll there. During the first year, I was still in denial, continuing to appeal to arts courses despite it being next to impossible. Of course, there was no breakthrough.
After graduation, I applied for a tech internship. I adapted quickly and now work full-time at the same company. I learnt that it's important to be positive and look on the brighter side of things. A degree is just a piece of paper and your experience is what matters.
While I had to give up my dream of pursuing the arts, people have told me that I can earn more in tech, which will help me to support my ageing parents.  
Pearly, former TPJC student, currently works in IT
Lousy A-Level Results Do Not Spell The End
Having spent almost your entire life in school, you might feel that A-level results are going to define your future. However, once you enlist in the army or start your first job, you will realise that experience matters much more than academics.
Your grades do not define you and always remember that baby, you're a firework.
Also read:
Your O-Level Results Won't Matter One Day—A Letter To Myself at 17
Stickers via Freepik