Actually x Sanrio Collection
Sanrio's previous collection with The Sophia Label prettied up some pouches and bags with some Hello Kitty flair. Now, in collaboration with local brand Actually, you can have an elaborate Sanrio-themed picnic in style with portable chairs, chic buckets hats and more. 
The Actually x Sanrio collection features 2 of Sanrio's most beloved characters: Hello Kitty and Kerokerokeroppi, or Keroppi for short. And, because everything is better in twos, majority of these Sanrio goodies come in 2 unique designs for each item. This means you and your other half get to enjoy being matchy-matchy in a way that isn't too over the top. 
T-Shirt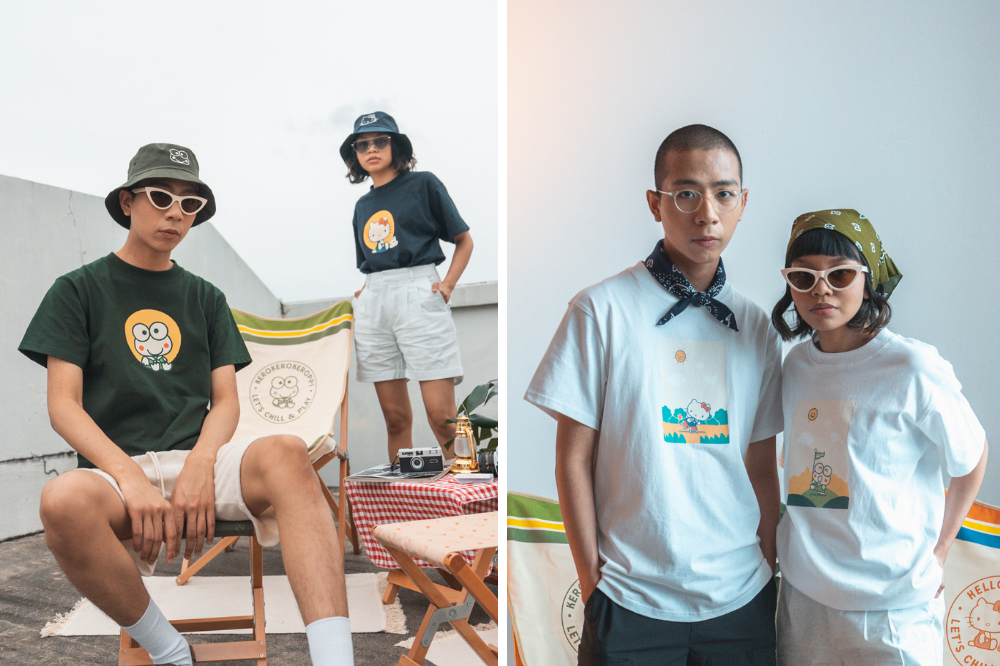 In need of some same, same but different T-shirts for you and bae? The Actually x Sanrio collection has some hip-picks which include stylish t-shirts with graphics of the Sanrio characters Hello Kitty and Keroppi.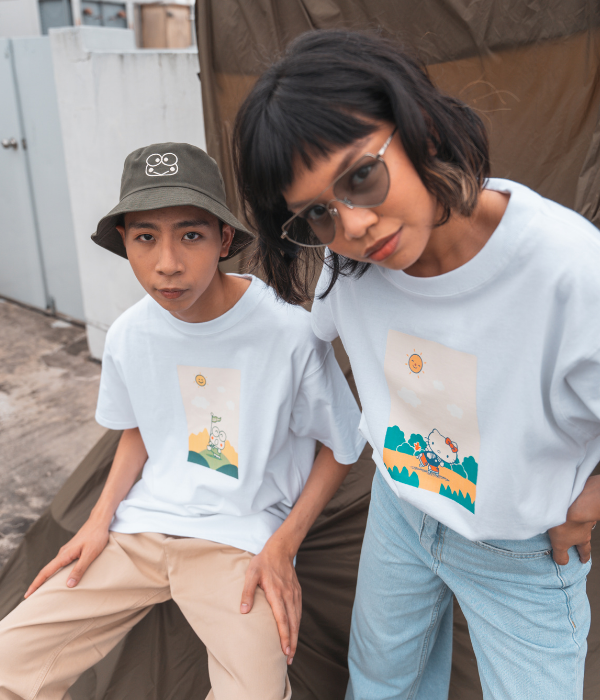 The collection has 2 designs of a bold, bright white T-shirt that can be paired with your favourite overused denim bottoms or slacks to zhush up the look. One features Keroppi holding up a green flag and the other features Hello Kitty in red rollerskates. Both graphics include an elaborate background design with hints of green and baby pink, complete with a smiling yellow sun. 
The T-shirts are priced at $59 each.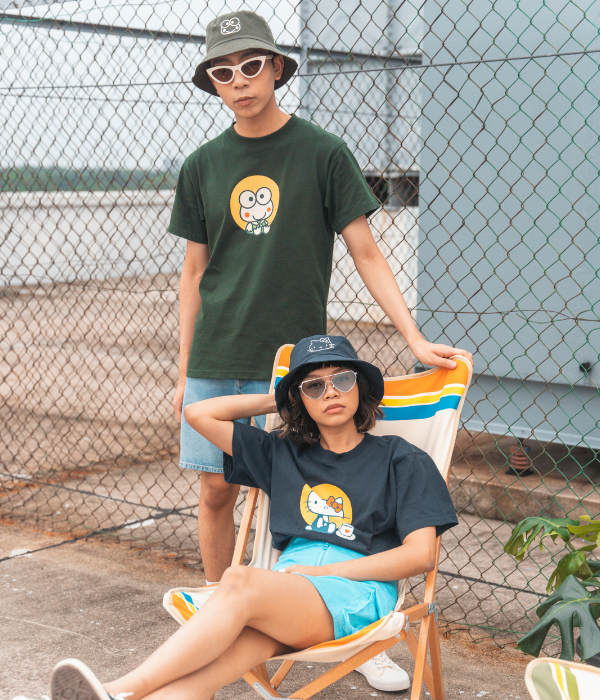 If you favour a little more colour on your tops,  there's also a blue or green t-shirt option. The forest green T-shirt has Keroppi printed on with his iconic smile and dizzy eyes while the navy blue T-shirt has Hello Kitty alongside a cup of lovely tea, literally  — her teacup has a heart on it! 
The T-shirts are priced at $59 each.
Bucket Hat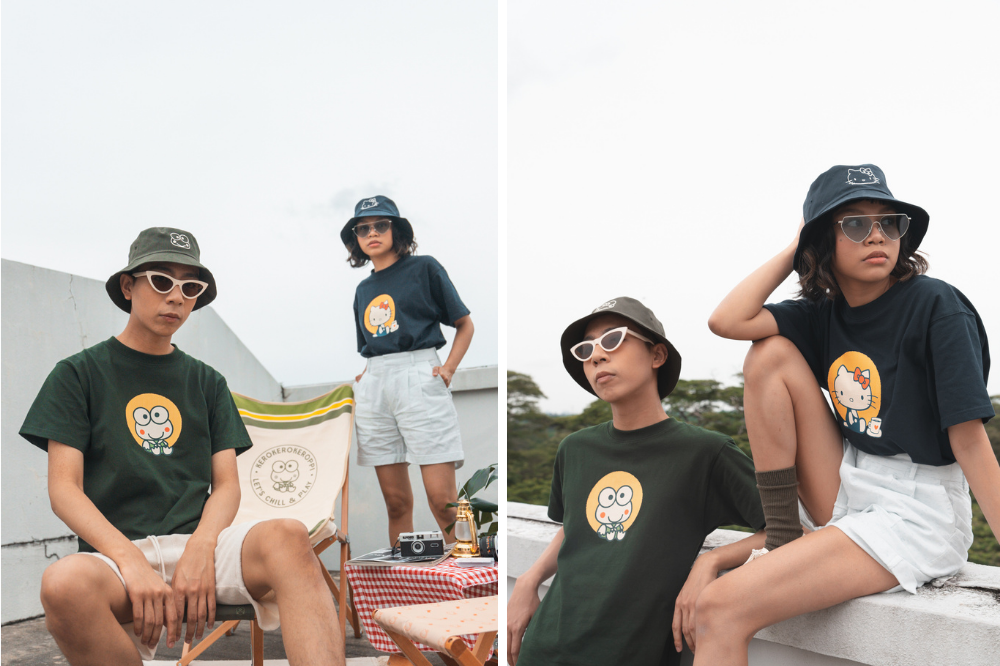 Bucket hats are definitely my personal go-to for a bad-hair-day save and this collection has 2 street-ready hats that'll pop on your Insta-feed.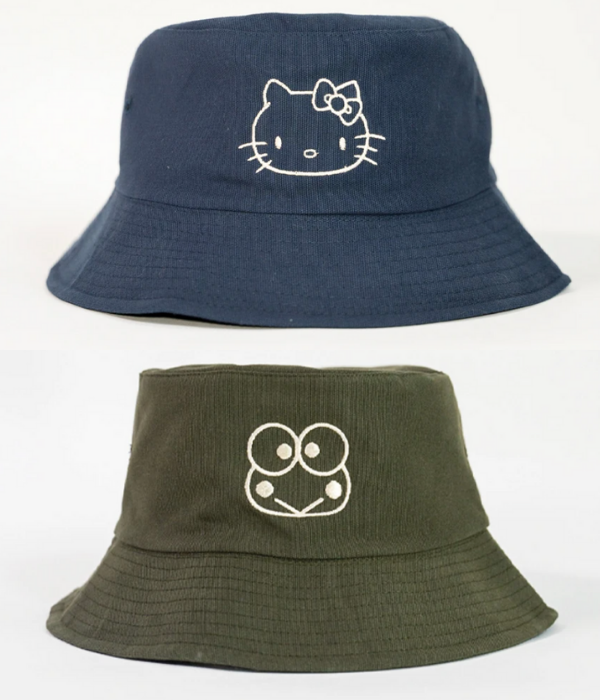 The hats come in either a dark blue with Hello Kitty or forest green with Keroppi — with each Sanrio character stitched on. The hats can even be paired with the matching green and blue T-shirts mentioned earlier for a chic colour-coordinated look. 
The bucket hats are priced at $49 each. 
Foldable Crate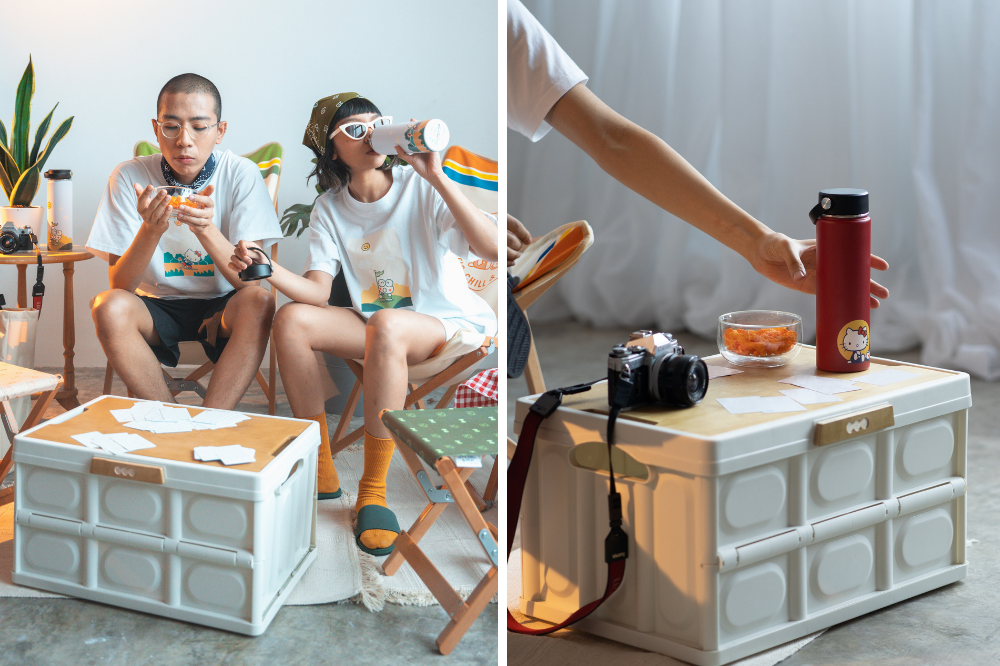 The collection also includes a foldable crate with a wooden finish on the top. The crate can be used to store all your latest online shopping loots or as a makeshift table for an afternoon picnic with friends.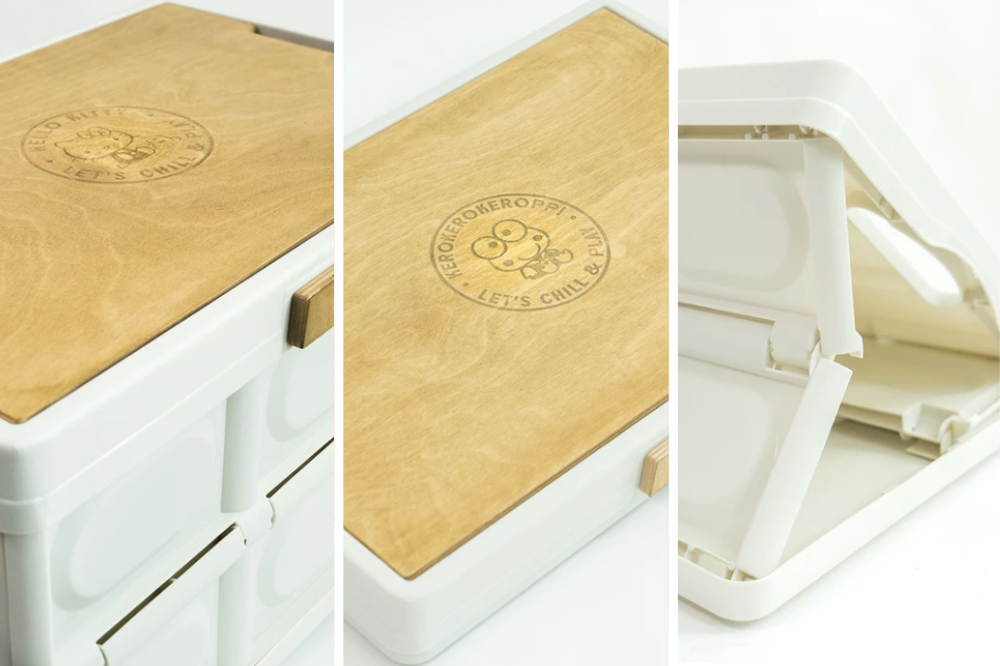 The crate comes in 2 designs: either with a Keroppi or Hello Kitty stamp on the top, similar to the postage stamps you find on vintage shipping crates. The crate can be easily stored when you're done using it by folding it flat — a real convenient and stylish storage piece.  
The foldable crate is priced at $79. 
Convertible Stools & Chairs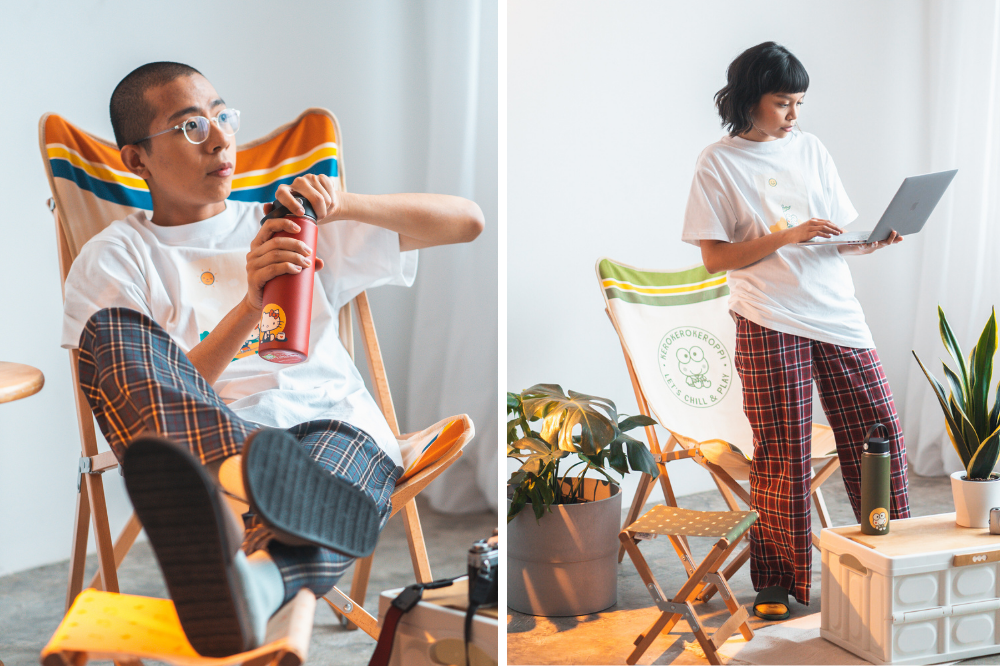 Looking for a place to chill? The set includes comfy foldable chairs and stools decorated to fit the Sanrio theme — a good duo for a day of lounging or catching up with overdue assignments during WFH.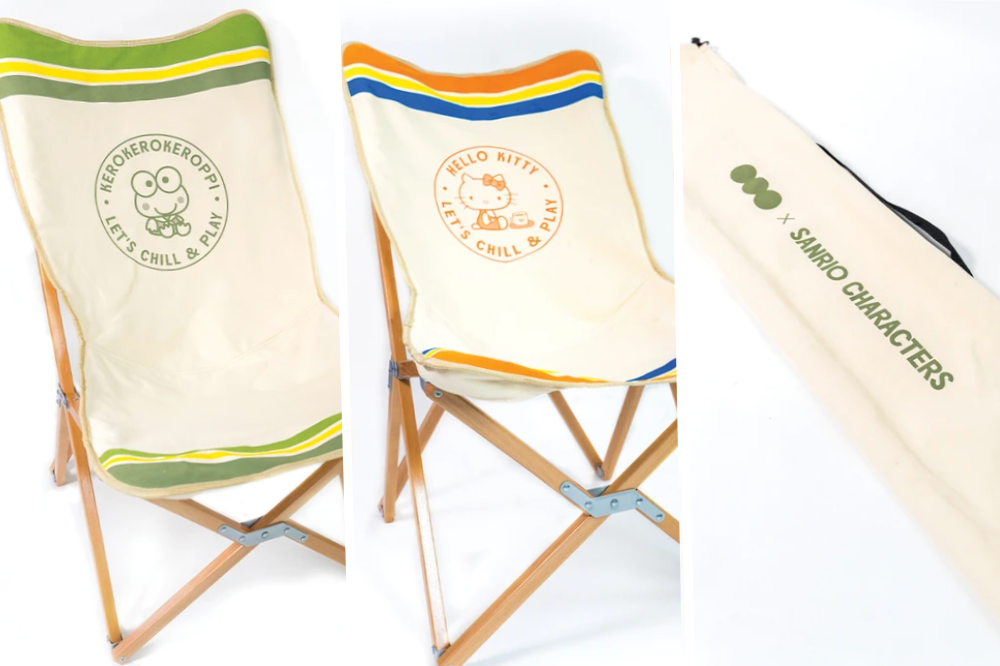 The foldable chair comes in 2 designs, both in a light tan tone with coloured adornments. The Keroppi version of the chair has yellow and green stripes on the ends and a Keroppi print in the centre while the Hello Kitty version comes with a blue, orange and yellow stripe on the ends and a Hello Kitty print in the centre. 
The chairs are the perfect size for an afternoon snooze or you can kick-back and chill in it with a book — the choice is yours. 
The wooden parts of the chair can even be folded when the cloth is removed and fit snugly into a canvas bag allowing it to be carried around conveniently. 
The chair and carry along bag come together at $109.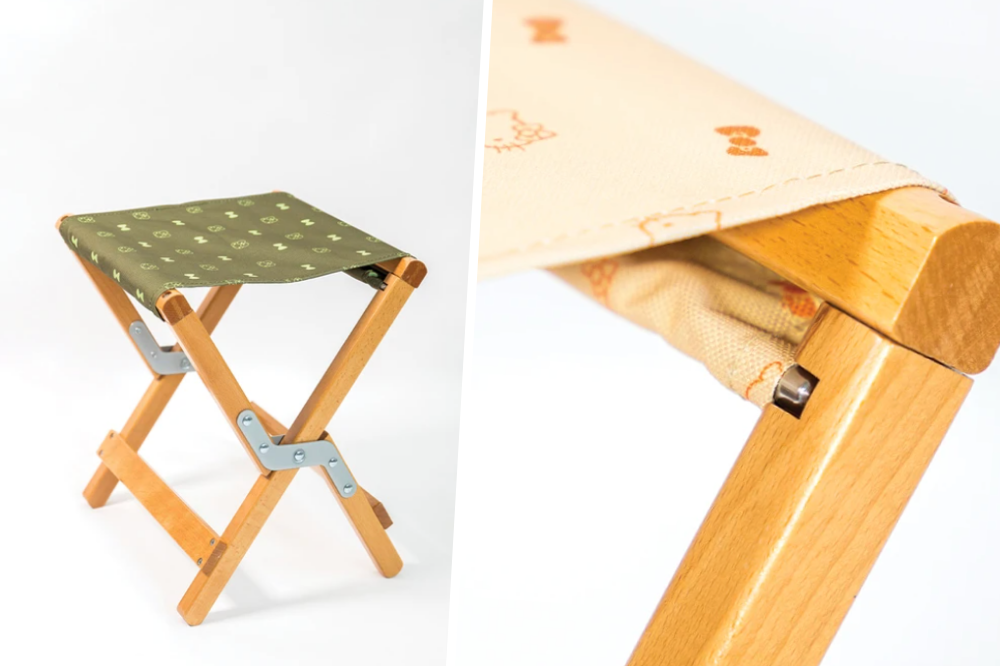 The stools available in the collection can also be folded and come in green or pink with adorable Keroppi or Hello Kitty faces and bow prints all over. Take your pick of using them as a chair or foot-rest — either sounds comfy to the max.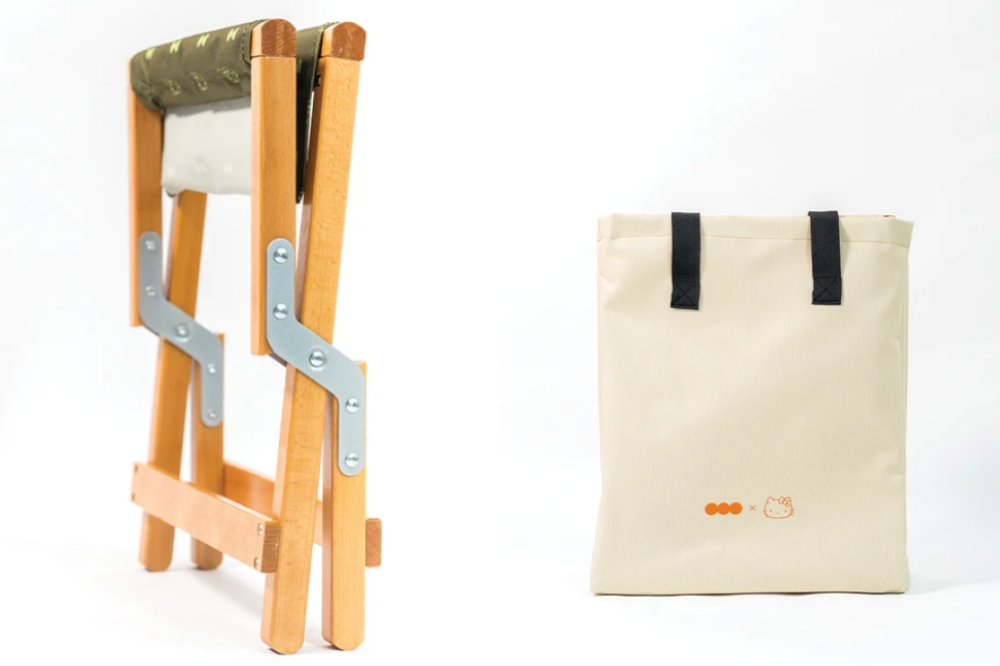 When folded, the stools can fit into a snazzy canvas bag – now you're ready for your next outdoor adventure. 
The stool and carry along bag come together at $79. 
Water Bottle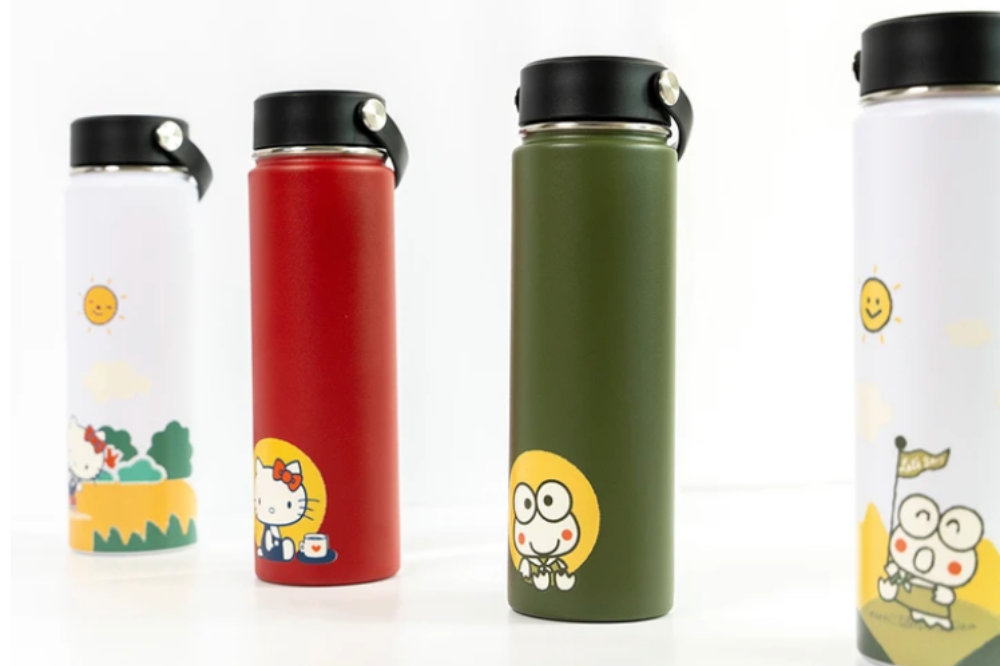 The finishing touch to this collection: colourful stainless steel bottles that keep your drinks cold or hot throughout the day. 
The bottles come in 4 designs matching the T-shirt prints that are also part of the collection. Keroppi can be found on either a forest green bottle or smiling in a field on the white bottle, while Hello Kitty takes her place on a fire-engine-red bottle or roller-skating on a white bottle.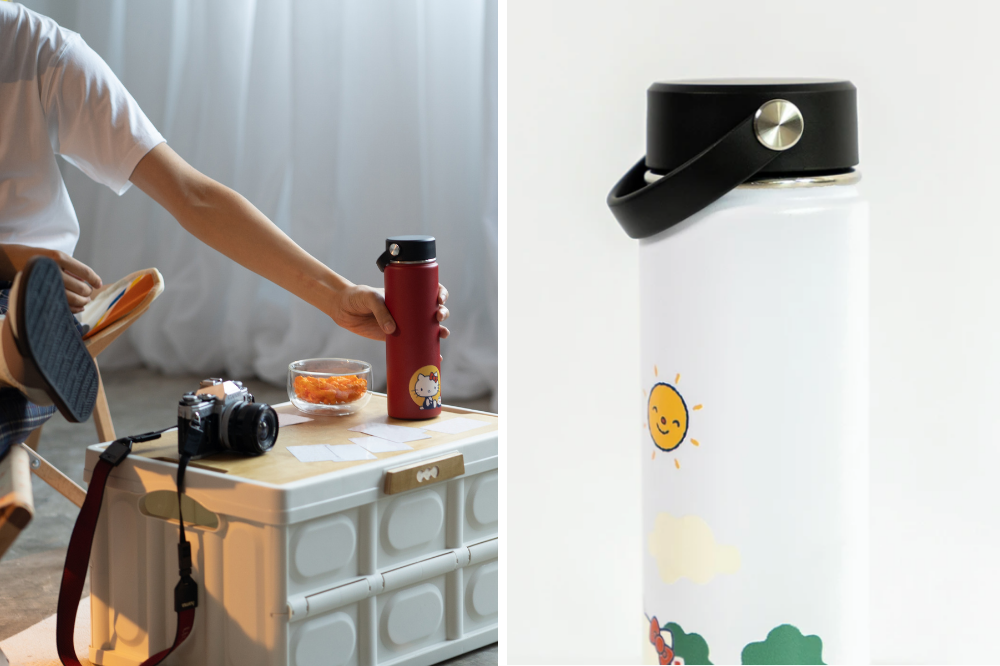 The bottles have an easy-to-use screw-on cap with a handle so you can hang or carry your bottle anywhere.
The bottles are priced at $49 each. 
The Actually x Sanrio Collection Is The Perfect Picnic Pairing For 2
All the items from the Actually x Sanrio Collection can be purchased on Actually's website here or in-store for a limited time only. Whether for a romantic chill session at the park or a family picnic at Gardens by the Bay, these will surely come in handy.
All images courtesy Of Actually. 
Also read:
The New Hello Kitty EZ-Link Cards Will Add Some Flower Power To Your Daily Commute