Floral 2021 Hello Kitty EZ-Link Cards 
The world is crazy for Hello Kitty. From Igloo coolers to Darlie Sanrio toothpaste, these are just some of the most recent collaborations with the iconic character. Now, our favourite cat-girl is back again to accompany us on our daily commutes with new 2021 Hello Kitty EZ-Link cards. 
The cards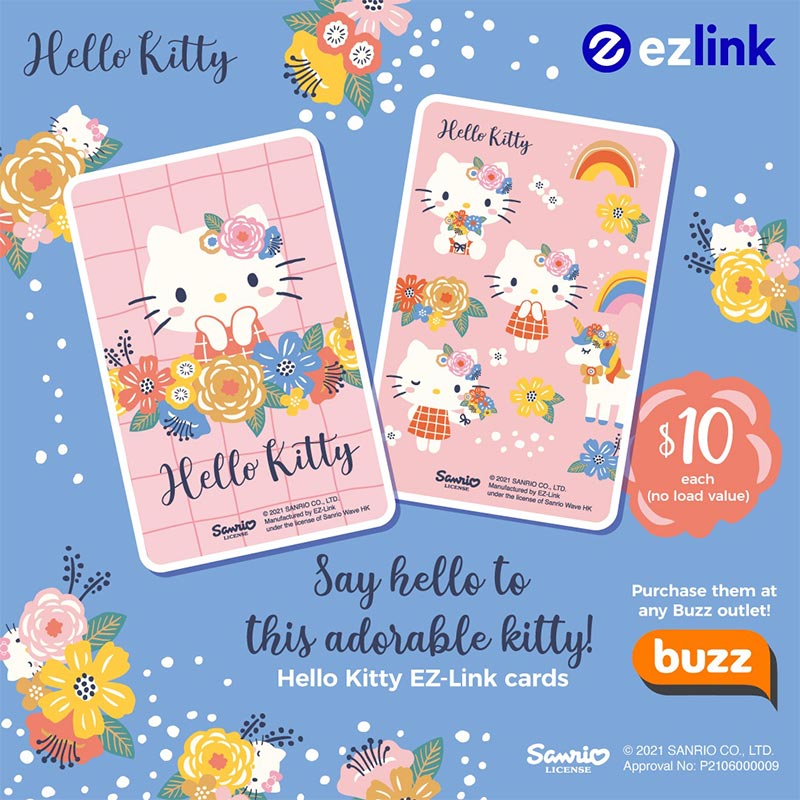 It's no surprise that this is not the first time Hello Kitty is being featured on our EZ-Link cards. After all, the character is immensely popular in Singapore. *Flashbacks to Happy Meal toy frenzies at McDonald's*. Previously, Sanrio collaborated with EZ-Link on a collection to celebrate Hello Kitty's 45th anniversary in 2019. 
This time round, 2 cards are available for sale. Both have a floral design theme full of what we can only describe as uwu vibes. 
Also read: 
The New Limited Edition Igloo x Hello Kitty Coolers Will Help You Prep For Picnics Under The Sun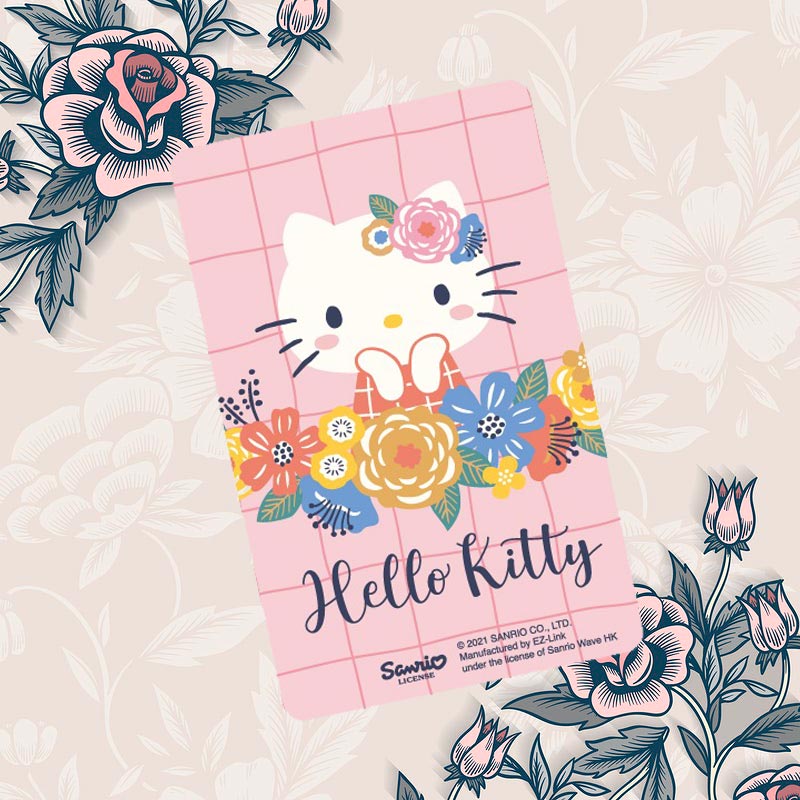 For the first design, Hello Kitty strikes an adorable pose in front of a pastel pink grid background. In the forefront, Hello Kitty's name is printed in cursive typography, very reminiscent of how Gen Z kids would decorate their study notebooks with aesthetic lettering. 
Hello Kitty herself sports an orange dress with a similar grid-like pattern as that of the card's background. To add even more cuteness to her outfit, she rocks a floral hair clip. Standing behind a chain of multi-coloured flowers, the beloved kitty cats certainly knows how to set up her summertime OOTD shots.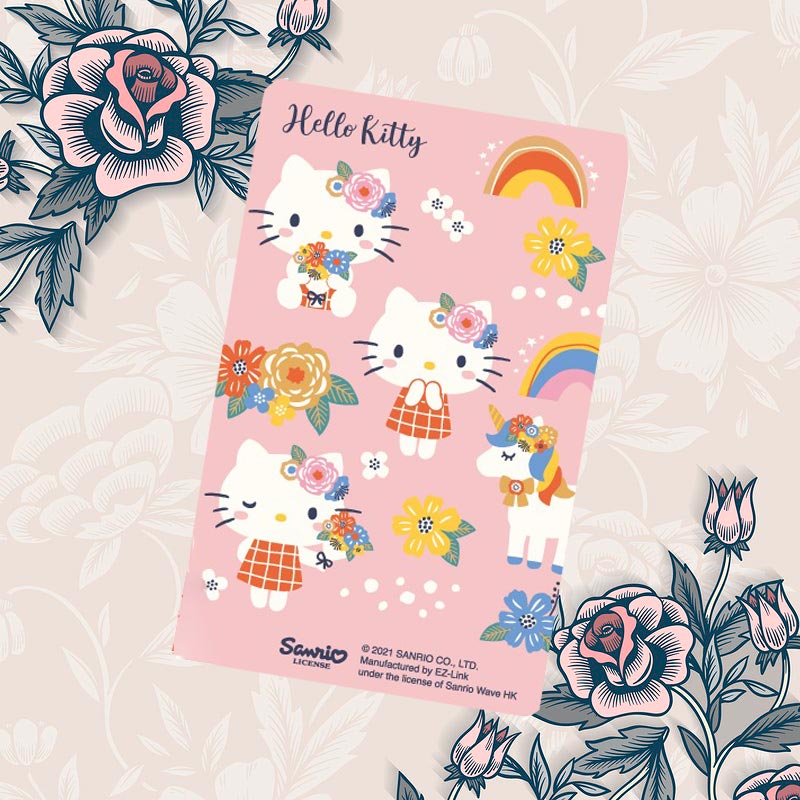 The second card is a lot livelier than the first. Full of rainbows and bouquets, looking at the colourful card alone is enough to put a smile on your face. Also, how cool is it that Hello Kitty has a pet unicorn of her own?
These 2021 Hello Kitty EZ-Link Cards Will Make You Look Forward To MRT Gantries 
Floral patterns and Hello Kitty are two things that'll never go out of style. Safe to say, these 2021 Hello Kitty EZ-Link cards will be popular among the crowd, die-hard fans or not. Each card costs $10 and can be purchased at any Buzz convenience store outlet. One customer can buy up to 5 cards and they come with no loaded value, so make sure to top them up before usage. 
For more information on these Hello Kitty EZ-Link cards or other limited edition EZ-Link collectibles, make sure to follow their Facebook and Instagram pages. 
Card images courtesy of EZ-Link.
Background images: Source, source. 
Also read:
Darlie Now Has Sanrio Toothpaste With Hello Kitty, My Melody And Kiki & Lala Designs For A Sparkly Smile