Adidas Gudetama Collection
Adidas China has just launched a Gudetama collection consisting of apparel, sneakers, slides, and more.
You can check out the full collection now on Adidas China's website. Prices range from 229 RMB (~S$45.58) to 569 RMB (~S$113.25).
Footwear and accessories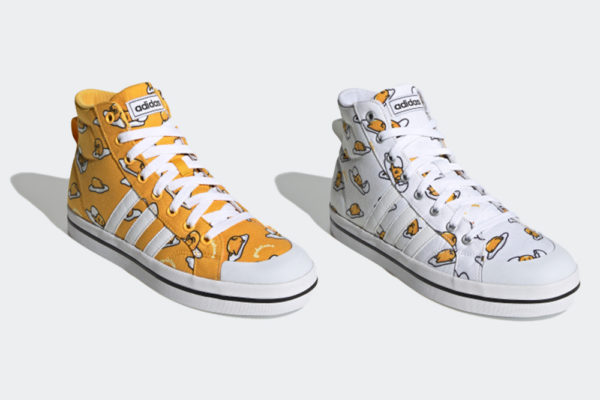 Arguably the most interesting of the lot, the Adidas Neo Gudetama Bravada Mid (569 RMB, ~S$113.25) is a high-cut sneaker. It is available in yellow and white, with Gudetama illustrations all over.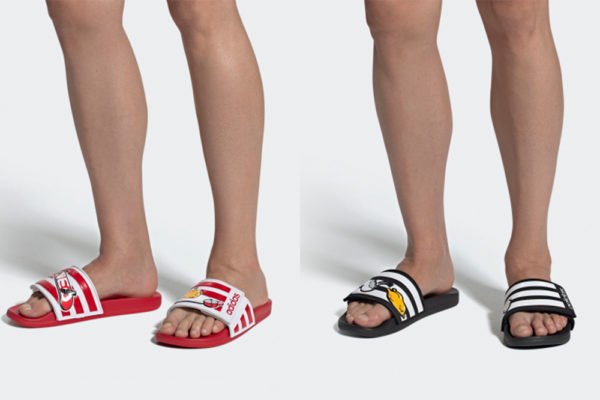 Forget the usual branded slides with plain designs. Get your feet into one of these Adilette slides (399 RMB, ~S$79.41) instead.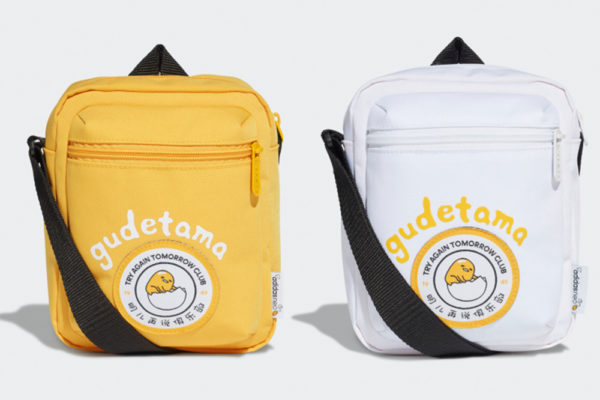 Sling this bag (249 RMB, ~S$49.56) across your body for a hip-yet-cute addition to your outfit.
Womenswear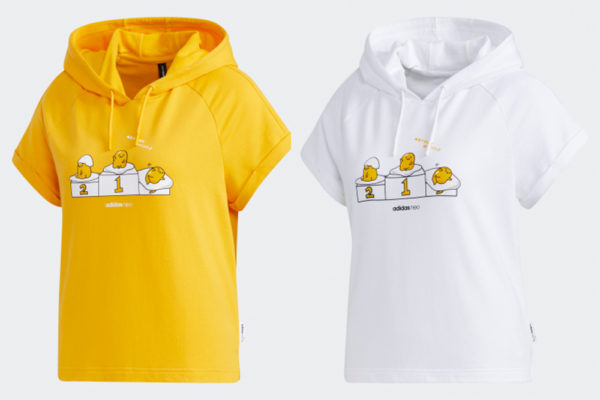 You can wear these Short Sleeved Hoodies (349 RMB, ~S$69.46) out on a casual day, or even at home as loungewear.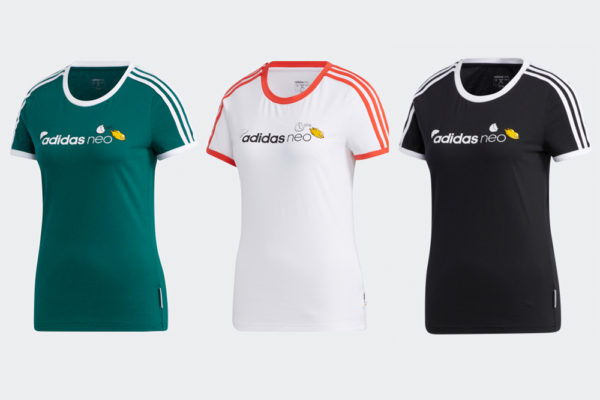 Add a touch of quirkiness to your sportswear look with the Ring Tee (229 RMB, ~S$45.58). The shirt comes in 3 colourways, green, white and black, with the iconic 3 stripes along the sleeves.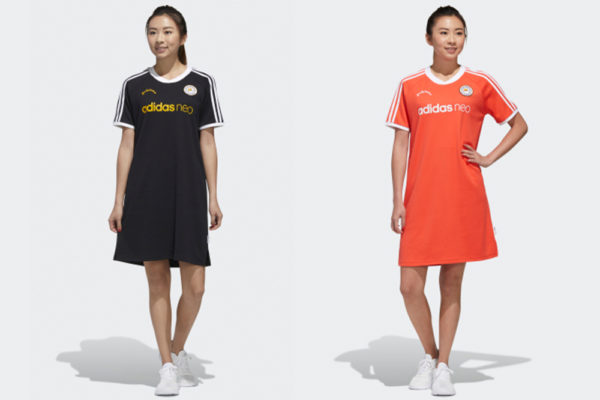 The Adidas Neo Gudetama Dress (399 RMB, ~S$79.41) screams athleisure. The words "adidas neo" grace the front of the dress, with a smaller Gudetama logo and text above it.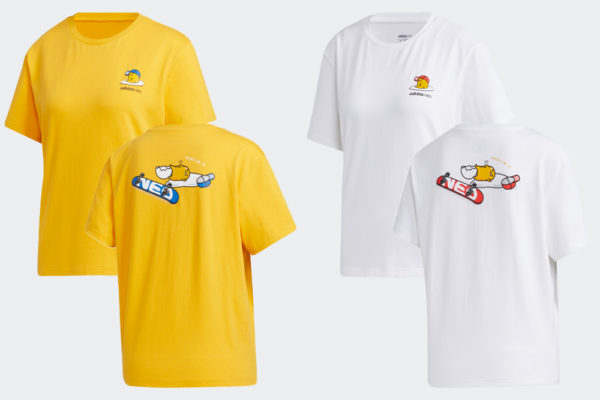 While this Boyfriend Tee (269 RMB, ~S$53.54) is classified as womens' apparel, there's nothing stopping the boys from getting one for themselves too, if sizes permit. 
The front features a small Gudetama wearing an oversized cap, while the back shows the little egg after its great fall from his skateboard.
Also read:
These Viral Pokemon Boots From Zara China Are Now On Sale To Accompany Your Pokemon GO Adventures
Menswear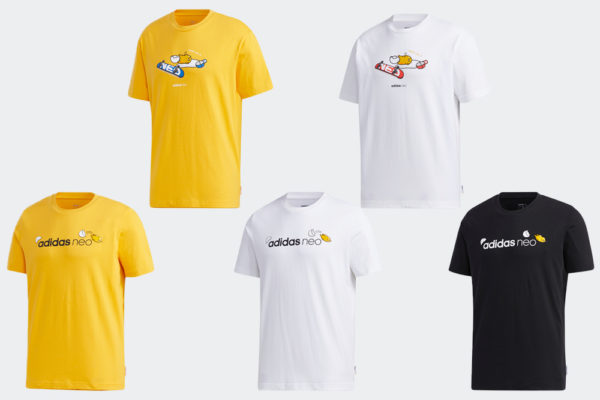 Basic tees with graphic designs are also available for men. You can choose between the Skate Tee (top row, 269 RMB, ~S$53.54) and the Logo Tee (bottom row, 229 RMB, ~S$45.58), or just get both to add to your wardrobe.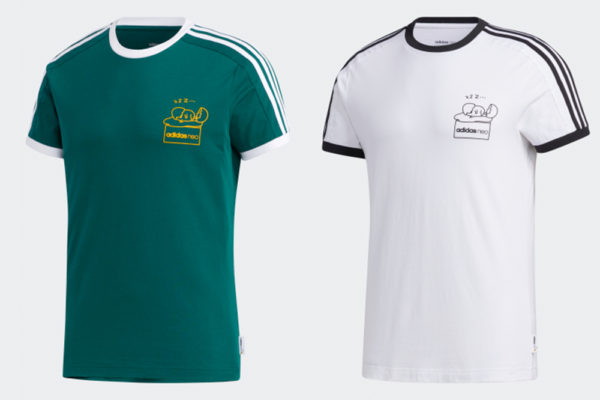 Minimalists can opt for the 3 Stripes Tee (269 RMB, ~S$53.54), available in green and white. The Gudetama illustration is on the chest as a outline for an effortlessly clean look.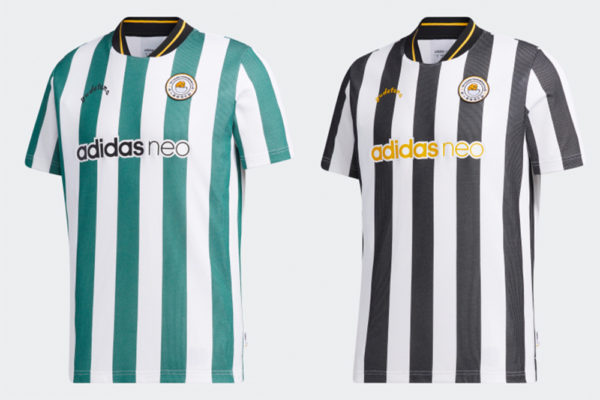 The Jersey Tee (399 RMB, ~S$79.41) comes in green and black colourways, with vertical stripes down the shirt.
The Adidas Gudetama Collection Is One For The Big Kids
Currently, the Adidas Gudetama collection is only available in China. But if your heart yearns for the little egg buddy, you can try getting it on AirFrov, or even check out eBay or Amazon for any listings. The Sophia Label's Gudetama crossbody bags are also currently on sale over at NomadX if you need something to tide you through in the meantime. 
All images courtesy of Adidas China.
Also read:
Get These New Hello Kitty, Gudetama And My Melody Bags From The Sophia Label Online Or At NomadX