Pokemon Boots
ZARA's viral Pokemon boots aren't just for the hardcore Pokemon fan to showcase her undying love for the anime series. It's also for any fashionista out there looking to introduce a quirky addition to their closet.
The boots first appeared on ZARA China's website in 2019. They are trending once again, possibly because they are now on sale for 129RMB (~S$25.39).
The design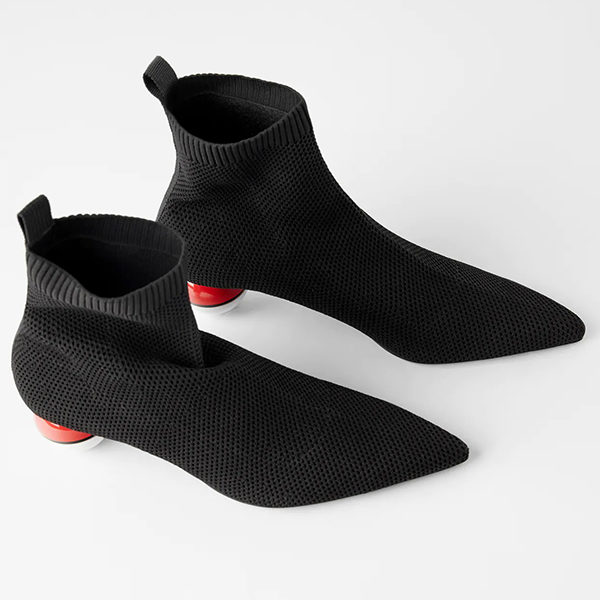 Source
The pointed black boots are made of a stretchy mesh fabric. You can slip them on like socks, and they will hug your ankles snugly.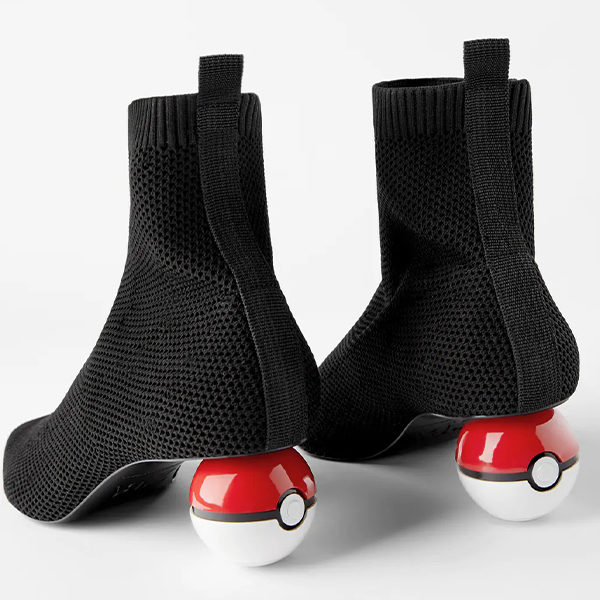 Source
The boots went viral for one main reason—the Pokeball heels. Instead of the usual pointed heels, these boots feature the iconic red and white Pokeball from the Pokemon anime. The heel height is 5cm. You don't have to worry about wobbling around in them either, since it covers a larger surface area compared to a pointed heel.
Pair it with one of the bags from the Pokemon Samantha Vega collection  and strut down any street confidently while you own your Pokemon-themed look.
Also read:
Pokemon x Samantha Vega Bags Include Eevee & Snorlax Designs So You Can Rep Your Favourite Anime In Your #OOTD
Pokemon tees
ZARA's Pokeball heels will match any outfit easily. You can choose to wear them with a dress on your next atas brunch date or with denim and a Pokemon tee to complete your #OOTD.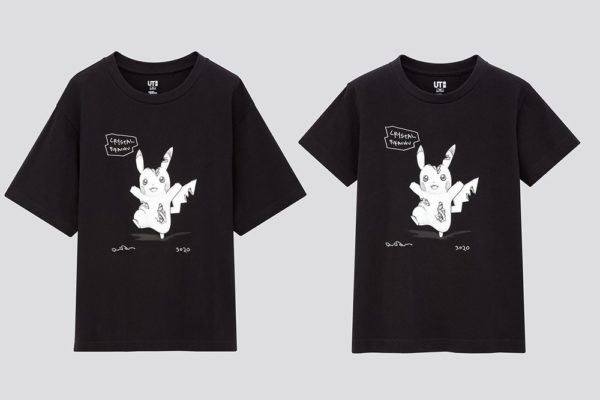 Source
Uniqlo's Daniel Arsham x Pokemon collection is a series of t-shirts featuring some familiar favourites of the Pokemon fanbase including Pikachu, Jigglypuff and Mewtwo.
Apart from the common Pokemon theme, the ZARA heels and UNIQLO tees are both in monochrome so you won't have to worry about failed colour-blocking attempts.
You can shop the collection now on UNIQLO Singapore's website. Otherwise, you can drop by its retail stores to take a look at the full selection of UNIQLO pokemon tees IRL.
Pokemon Boots Let You Bring Your Love For Pokemon To New Levels
Wear the Pokemon boots out on your Pokemon GO adventures around the little red dot so that you can focus on your mission—to toss your Pokeballs and catch 'em all. 
For now, only ZARA China and Hong Kong have the boots listed on their websites, and both do not deliver to Singapore. If you really want to get your hands on the pair, check in on the ZARA Singapore website every now and then to see whether the heels have made their way here.
Also read:
These UNIQLO Pokemon Tees Let You Relive Your Childhood Days With Added Hypebeast Vibes
Cover image: Source, Magda Ehlers/Pexels