Aespa x Casetify
Earlier this week, K-pop girl group Aespa collaborated with Red Velvet to release a festive Christmas-themed music video. It seems like the Christmas treats aren't ending any time soon, as Casetify has just announced a new collaboration with Aespa. 
Featuring futuristic-themed accessories that match Aespa's style, this collab will take your phone case to the next level.
Phone cases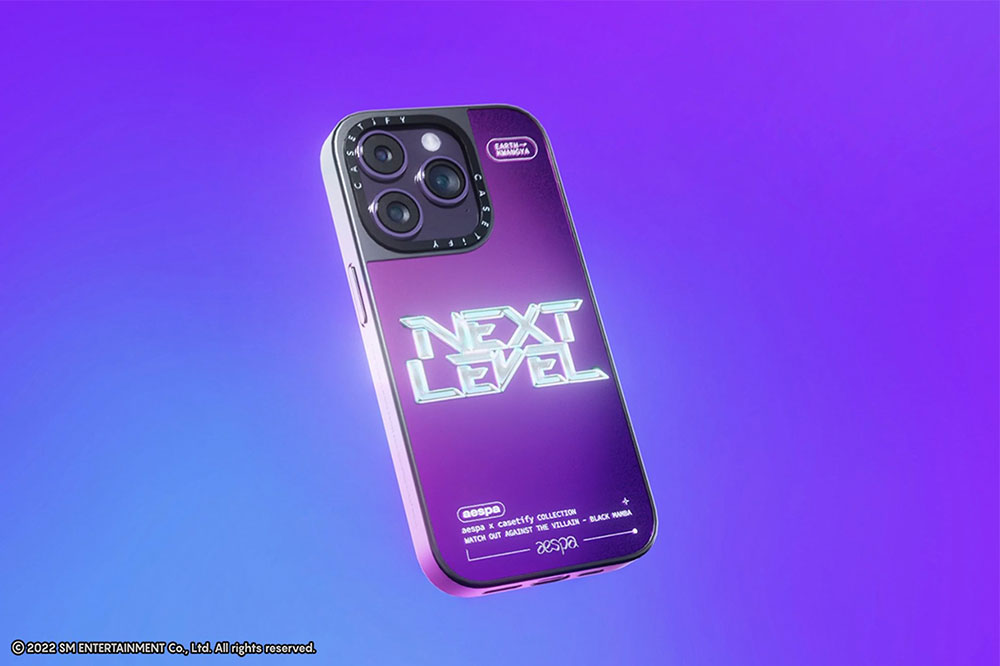 Despite debuting only two years ago, Aespa already has many iconic songs that are well-loved by fans internationally. This phone case, inspired by their song "Next Level", is decked in Aespa's fan colours of purple and light blue.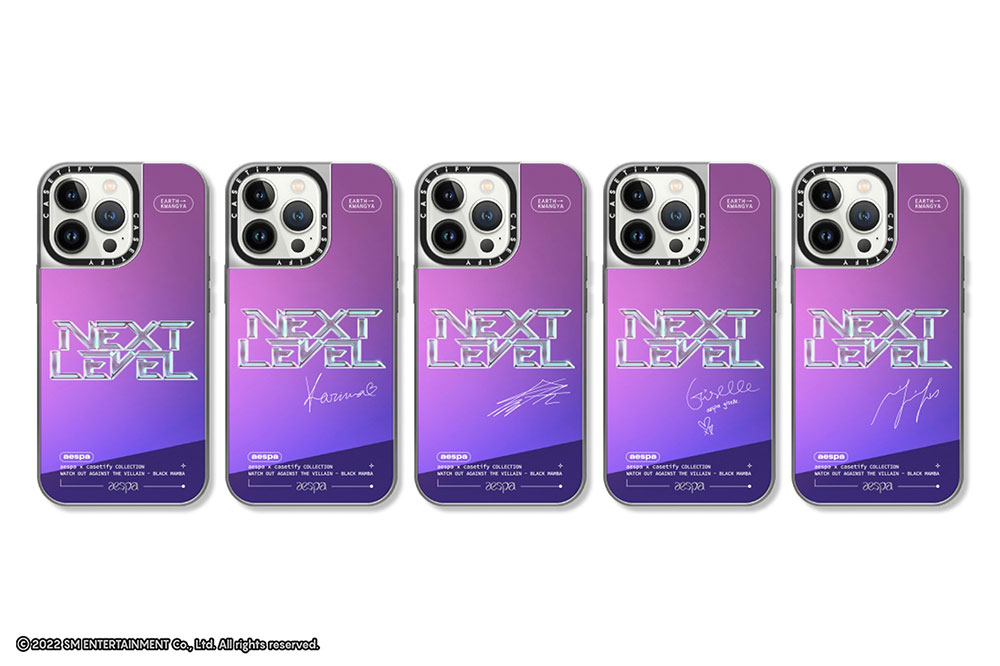 Fans can customise the Next Level cases by adding Karina, Winter, Giselle or Ning Ning's signature below the logo. Carrying this case with you is a subtle way to flex your bias without saying a thing.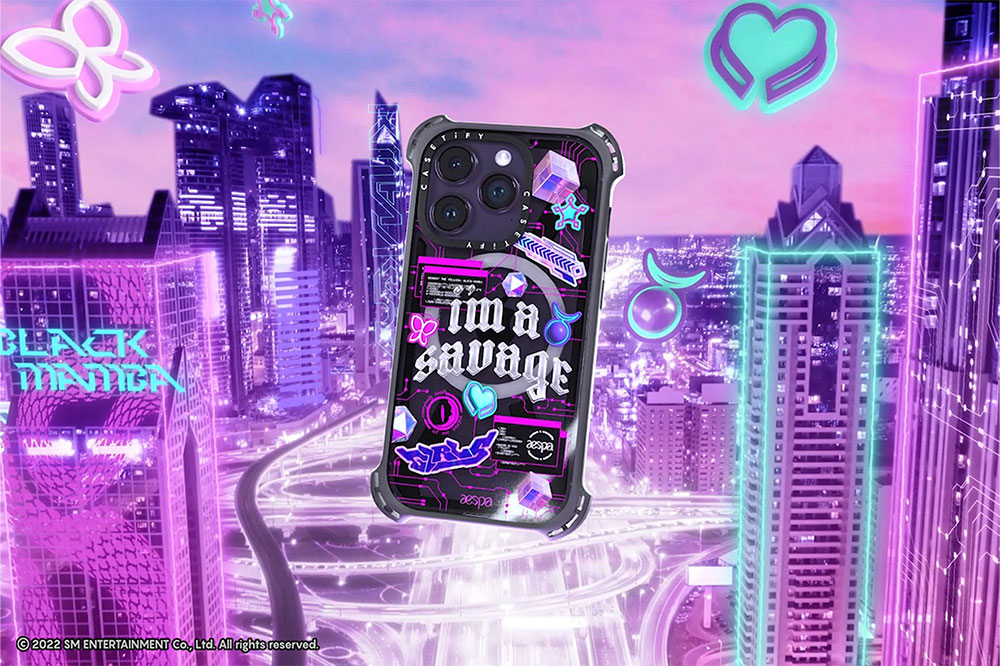 The song Savage begins with Winter's line — "Oh my gosh, don't you know I'm a savage?" 
Paying tribute to this fierce opening, the Savage phone case features the phrase "I'm a savage" in the centre, and is emblazoned with flashy stickers.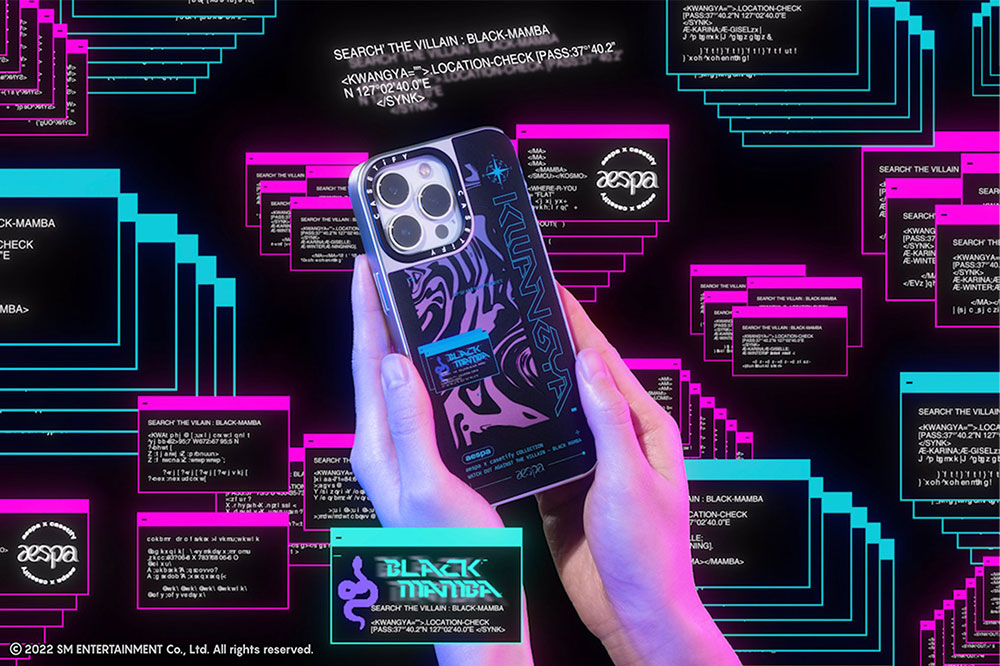 Take a trip to Kwangya and defeat the evil Black Mamba with this dark and edgy Black Mamba-inspired phone case. MYs, aka Aespa fans, can reminisce about Aespa's debut song when carrying this case.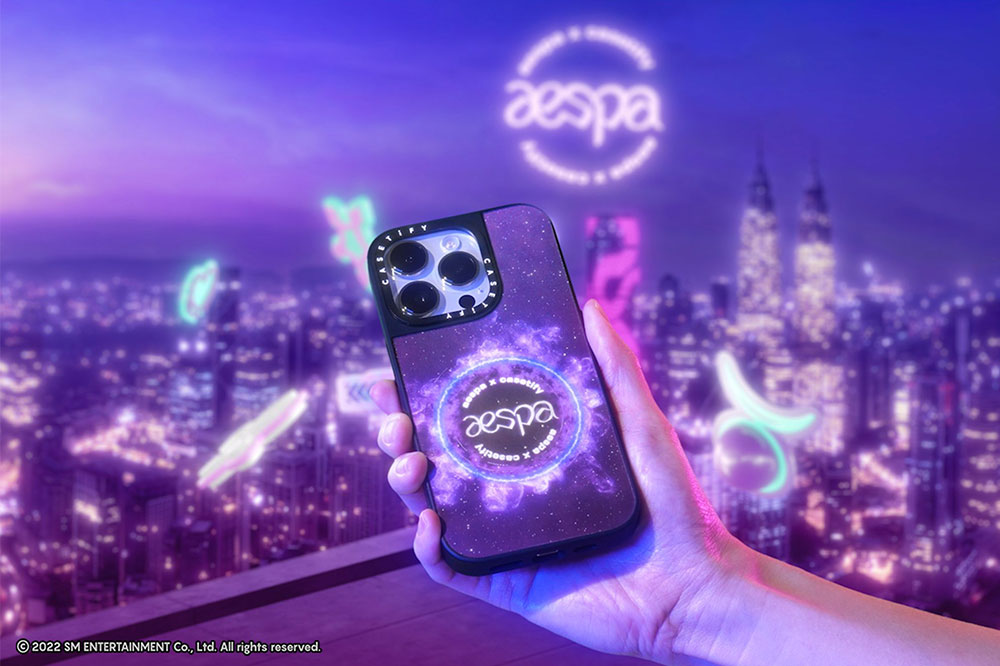 This galaxy-themed phone case comes with a minimalist Aespa x Casetify logo in the centre. It's set against a sky full of stars and clouds so you can zhng up your mirror selfies.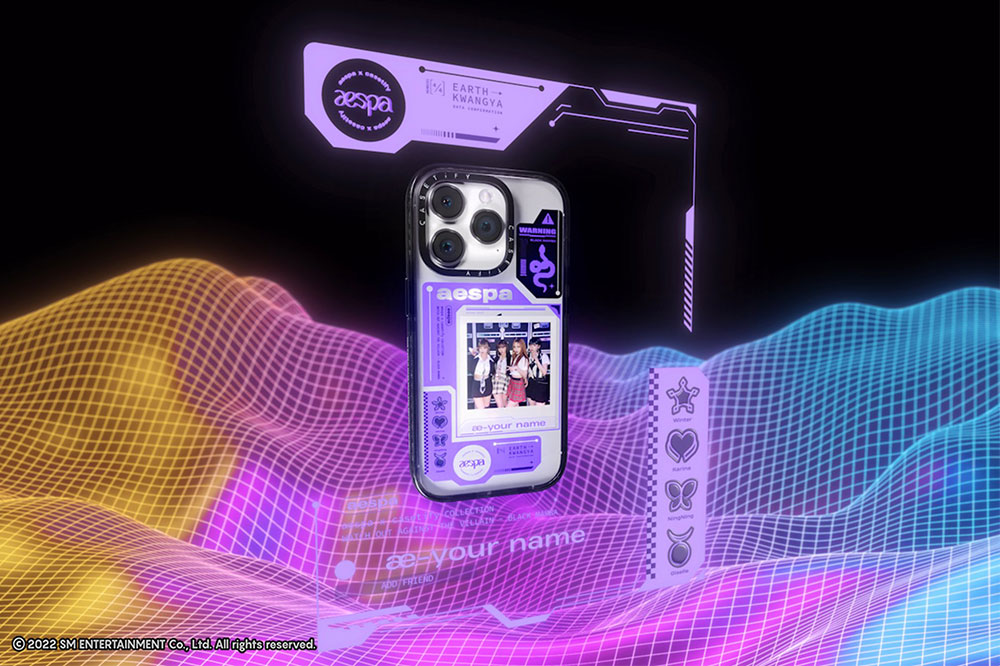 Boldly show off your love for Aespa with this clear purple case, including a photo of all the girls together. Go ahead and customise the case with your name on the bottom — we won't judge if it makes you feel like Aespa's secret fifth member.
Other accessories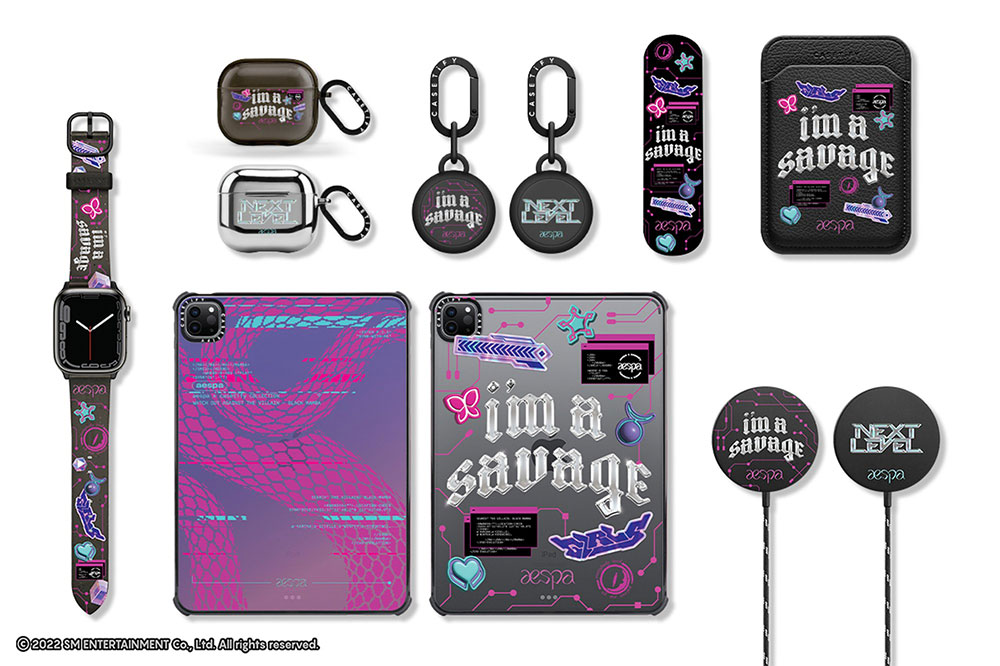 The collection also includes Apple Watch straps, iPad cases, AirPods cases and wireless chargers. These come in similar designs inspired by Savage and Next Level, along with an iPad case printed with winding pink snake scales to represent the Black Mamba.
There is also a card holder to attach to the back of your phones too, so you can easily tap in and out of the MRT gantry without digging through your bag to look for your EZ-LINK card.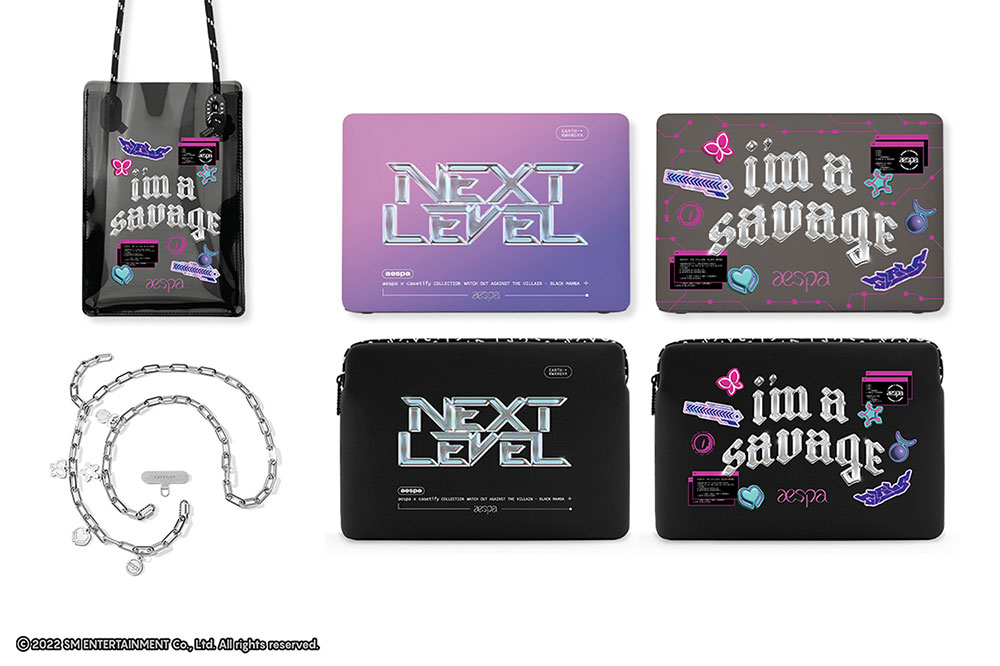 That's not all — the collection also stars more chio laptop cases, mini bags and chains. We're keeping our fingers crossed that Aespa will announce a world tour soon, so you can show off a full Aespa-inspired OOTD.
The Aespa x Casetify Collection Is Filled With Chio Futuristic Motifs To Bring You To Kwangya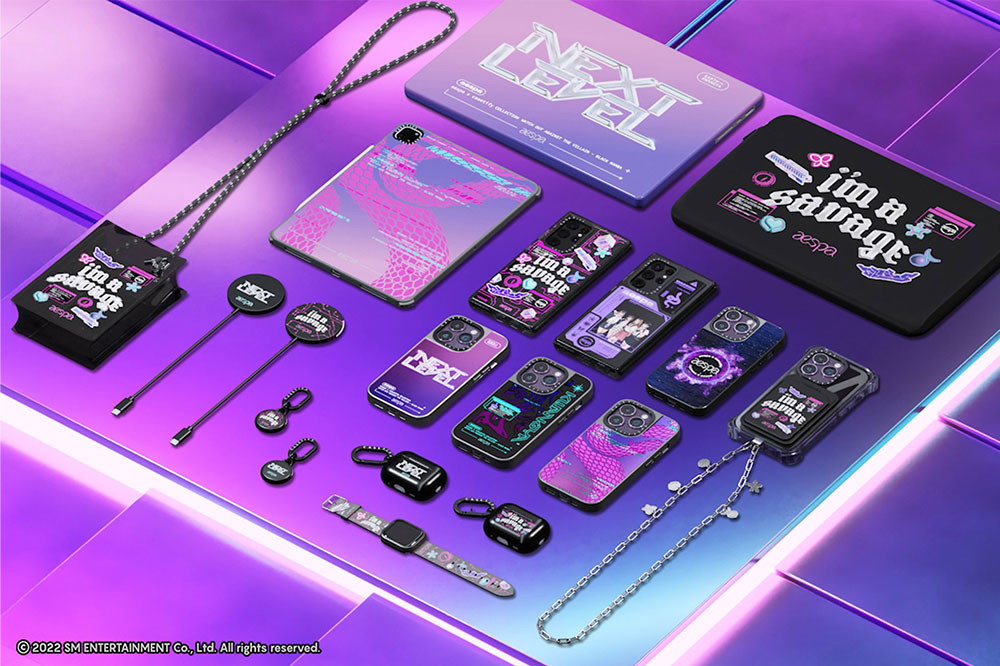 The Aespa x Casetify collection will certainly make dreams come true for MYs who are looking to add more merch to their growing collections. The full range will be available on Casetify's website from 22 December 2022, with priority access given to Casetify Club members on 21 December 2022. 
Earlier this month, Casetify also collaborated with Barbie to bring us high heel-shaped phone cases and pink accessories. 
All images courtesy of Casetify.
Also read:
Barbie x Casetify Has A High Heel Shaped Phone Case & Pink Accessories To Bring Out Your Inner Girlie Girl